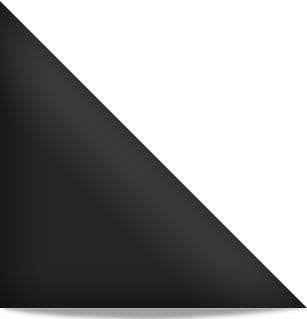 10.
THOU SHALT NOT DRINK THINE DEAD UNCLES BOOZE! Someone may get hip to the trip that ye is nipping from dat bottle and PISS IN THE GIN!!!! Hmmm this Gin has a funny taste! Oh really!?! Oh go on. Have another swig oh brother of infected liver and kidneys!!!
9.
THOU SHALT NOT COVERT THINE BROTHERS RUBBER BLOW UP DOLL! Especially when you have it wearing your own mother's clothes! And put down that bread knife Mr . Perkins! And please wear a bathing cap in the shower! I'm sick and tired of pulling your grandma's hair out of the fucking drain!
8.
THOU SHALT NOT SING 'KNOCK THREE TIMES' while you are down on your knees worshipping a gold plated tablet given to Mitt Romney by an angel in upstate New York.
7.
THOU SHALT NOT REPRODUCE AND MAKE MORE LITTLE RUNTS LIKE YOURSELF! If fact, just kill yourself!!!!
6.
THOU SHALT NOT EVER AGAIN VISIT ANY OF YOUR RELATIVES!!! Didn't you get that notice in the mail that your entire family was wiped out by a mad gunman who purchased his gun in the book department at Walmart? The gun that was displayed right next to the BIBLES!!
5.
THOU SHALT TAKE FISHING CORD AND A JUMBO NEEDLE AND SEW THINE MOUTH SHUT!!! So we don't have to hear you complain about how everyone else knows nothing, and you know everything! Also we won't have to smell dead people's alcohol on your breath! Have you tried gargling with BLEACH!?!
4.
THOU SHALT NOT BREATHE!!! Just die you Bas Turd!!! DIE DIE DIE!!!
3.
THOU SHALT HAVE NO OTHER FUCK BUDDIES BUT YOUR OWN ARTHRITIS INFECTED HAND!!! You are a JERK OFF SO GO JERK OFF!!!
2.
THOU SHALT NOT LIE WITH THINE OWN BROTHER'S PET PIG. No one would be able to tell you apart and you may end up as bacon on one of my Subway sandwiches, and wouldn't that just make me vomit my way to HEAVEN in a little row boat!!! CLAP CLAP!!!!!!! (Which is probably what you've got from screwing that pig!)
1.
THOU SHALT NOT...,,
Oh I'm sick of this crap! Why am I wasting my precious energy and time on worrying about what the fuck you do!!? You finally left and I don't want to see you or your abusive sorry excuse for a parent ever again! You're gone! And don't come back! If you do I will call the cops and charge you with trespassing and stalking! And if any of that doesn't work....
Just, KILL YOUR RELATIVES! By Jayne County.
......THIS IS A SATIRE! A PARODY! AND IS NOT MEANT TO INCITE VIOLENCE IN ANY WAY. YOU SHOULD NEVER RESORT TO VIOLENCE.