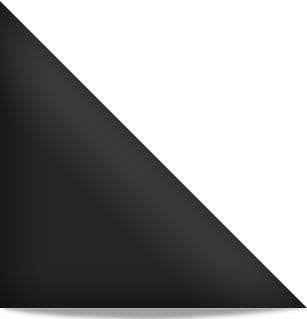 The last time I interviewed Veronica she was really excited because she flying to London. However she was unable to tell us any real details... Recently I was lucky enough to get some time with Veronica so I could get all the 411.. Veronica is as fun and sweet as she is talented.... Veronica is busy with recording with my pal Pauley Perrette and preparing for a drum clinic at a new music school called Got Music Lessons in Redlands, CA on July 7th.. I hope you all enjoy the interview....
Punk Globe:
Thanks so much for the follow up interview Veronica! When we last spoke you were about to start to play drums for someone but were unable to tell us who.. Are you able to tell us now?
VERONICA BELLINO:
I was working with Jeff Beck on his new album and was playing at the Classic Rock Awards with him in London.. This was in November 2011. Jeff wanted to announce the new band at the show, so I couldn't have any press about it at the time!
VERONICA BELLINO:
I got an email one morning from Jeff's management saying that he saw some videos of me on youtube and was interested in working with me on a new project. I didn't believe it was real at first, so I asked them if Jeff would call me later that day… sure enough, he did! We spoke on the phone about how he wanted to do an album that was different from his past albums. I was super excited about it. He was playing at the Rock and Roll Hall of Fame show in New York later that year, so when he was in town, we met for lunch at his hotel in the afternoon and he gave me VIP passes to the show that night. I didn't even believe that that day was real! I was nervous as hell but he was very down to earth and cool when we met. He toured like crazy the following year so we didn't get in the studio until the summer of 2011 to work on material. When we did, Jeff was very happy with what we came up with. I am actually singing on the album too.
Punk Globe:
Congratulations Veronica! Did you tour with Jeff or do any shows?
VERONICA BELLINO:
No tour.. But we did one show, plus about a week of studio time.. it was all in the UK, so we didn't do any other travel.
VERONICA BELLINO:
Rhonda Smith is playing bass.
Punk Globe:
Was all the recording done in England?
VERONICA BELLINO:
Yes we did a few studio sessions here in LA and in the UK. It has been going great so far... slowly but surely!
Punk Globe:
Tell us about the show that you played with Mr. Beck?
VERONICA BELLINO:
We played at the White House in February for presidents day. It was AMAZING. I met the prez and got to share the stage with some legends such as Buddy Guy, B.B. King and Mick Jagger! It was a once in a lifetime ( if that) experience and I am very grateful that I got the chance to do it.
VERONICA BELLINO:
Pauley is working on her solo album. The project is called "Stop Making Friends." We are going back in the studio this summer to work on some new tunes and revamp old ones. Its really rockin' and I think her fans will really love it. We have a new lineup of musicians this time, such as Tommy Joe Ratliff ( Adam Lambert's bass player), and Xander Smith, guitar player from the band Run Run Run and Other Star People . I am psyched!
Punk Globe:
Have you been recording?
VERONICA BELLINO:
We are actually starting sessions this week!
Punk Globe:
I know that you and Pauley played a show at The House Of Blues tell us about that?
VERONICA BELLINO:
Yes! It was for the 3rd anniversary of NOH8. I was playing drums for DMC's set, and Pauley came out to do the song "Attention Please", which she sang on for the record. She also stuck around and sang for "Walk This Way" at the end of the set. That show was super fun!
VERONICA BELLINO:
I have been doing some shows with Street Drum Corps. I describe it as Blue Man Group and Nine Inch Nails' love child. It is a dark, industrial-pop band with street percussion. Almost similar to what I did with Carmine Appice's SLAMM.. Except they have full songs with lyrics too. I just did the Electric Daisy Carnival with them in Las Vegas, it was a great time!
Punk Globe:
You had tweeted that you enjoyed the Lisa Lampanelli interview in last month's Punk Globe. Were you watching her on Celebrity Apprentice?
VERONICA BELLINO:
I was! I am a huge fan of hers. Sucks she didn't make it to the final 2. I actually stopped watching after that ! I think Arsenio Hall won but I am not sure. I was so psyched when I saw she was going to be on that show. I love her.
Punk Globe:
Do you miss living in New York City?
VERONICA BELLINO:
Sometimes... but I am settled here with my life in LA so its cool. I don't miss New York terribly.
Punk Globe:
After your last interview you mom contacted me introducing herself.. She was very proud of you! How is she doing?
VERONICA BELLINO:
She is fine... always very supportive.
Punk Globe:
Who have you been listening to lately?
VERONICA BELLINO:
Imogen Heap. I think she is my favorite female artist. I can't get enough.
VERONICA BELLINO:
Well, I will be hopefully wrapping up Pauley's album with her this summer... And looking forward to get backing in the studio with Jeff to continue working on his album. I also have a drum clinic coming up with fellow drummer Felipe Torres who was with me in SLAMM. It is on July 7th in Redlands at a new music school called Got Music Lessons. The flyer is on my facebook and readers can hit me up if they are interested in going. It is a free clinic from 1:00-2:30. Here is my Twitter
https://twitter.com/#!/VERONICABELLINO
And Facebook Profile
http://www.facebook.com/VROCK888
Punk Globe:
Any final words for our readers?
VERONICA BELLINO:
Just want to thank whoever took time out to read this interview!