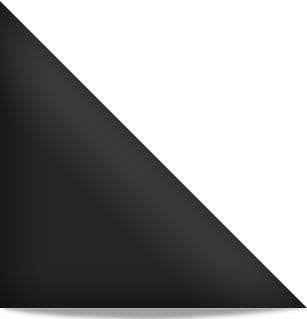 Well, I remember when I'd hit my local vinyl hang out place, I remember labels like Bomp..being on it was a seal of quality. Back then none of us cared to carry around 2000 random songs everywhere we'd go, it was all about unwrapping a full album at home, and listening to it from track one to last, the way it was meant to be…it was all about reading the liner-notes and knowing everything there was to know about it. That was, along with live shows, the real r'n'r experience.
When was the last time you felt that excitement? Is music doomed to become nothing more than another word for consumerism? It may already be too late, but there will be hope as long as people who still 'get it' stand tall and try to make a difference. It's that very spirit which lead to the creation of what has become the 21st century very best Vinyl Record label in the world: Tornado Ride Records. Based in Italy and owned by Gallo - bassist of 80s bands Black Rats, and Opposizione, guitarist of F.B.I , By All Means, Society of Jesus in the 90's- and bassist in Headed Nowhere, and Lady Tornado in the 2000s- Gallo is no newbie in the rock'n'roll world. In 2006, Gallo and Code (singer in Lady Tornado) decide to create a label "Just for us and some friends" says Gallo. The idea was to "have fun". Gallo and Code use Tornado in reference to their own band at the time, and later add "Ride" as a tribute to Coney Island "We love Coney Island and the rides…so we used old pictures to promote the label!". After releasing their own albums s as well as a couple of friends, Tornado Ride Records soon gets interest from other bands, including artists that are already released on CD but also want to be available on LP. "The band Highschool Lockers had just released a CD on Nicotine Records and also wanted to do a vinyl release, so we took care of it, after that we started teaming up with Nicotine Records for more releases". Shortly after, Code decides to be out, but Gallo continues on alone and also opens his other business Manao Tupapo Tattoo Shop. "That's when the hard work started, more bands from all over the world started to contact me": From Sweden: Chuck Norris Experiment, Demons, Smash it Up!, Bloodlight, Nude Pube Banglers, Generous Maria, Cowboy Prostitutes. From Germany: V8 Wankers, Wyldfyre, Bad Days, Kamikaze Queen. From the Netherlands: Peter Pan SpeedRock. From France: Lipstick Vibrators. From Austria: Determination. From the USA: Kevin K, Black Knots, Dennis Most, Sanity Assassins, Nine Pound Hammer, Darlington Dave Rave, Ricky Rat, MDC. That was just a beginning; more collaboration with Nicotine Records brought to the label many more famous artists such as NYC's very own Walter Lure (of Johnny Thunders & the Heartbreakers), Electric Frankenstein, Skinny Bones & the Gonedaddys (feat. Ramones songwriter Skinny Bones, also frontman in Marky Ramone's Intruders, as well as regular bandmate and friend of Joey Ramone and co), The Master Plan (feat. Andy Schernoff of the Dictators & members of the Fleshtones), The Lustkillers (feat. ex-Black Halos, and Lords of the New Church), Urban Waste, No Direction (feat. members of The Vibrators and Datsuns), The Brokendolls, as well as CD only releases of The Martinets (feat. Daniel Rey of the Ramones team on lead guitar), and Sham 69's lead guitarist/songwriter Dave Parsons latest solo album (!)…..Shall I go on? Cause really, that's just to name a few.
So what's the idea behind the label? To press anything that Gallo likes…and the guy obviously has great tastes: "I love music done with the heart. I don't care if you call it punk, hardcore, glamrock, metal, garage, rockabilly. If I love it, I'll release it". It's all there, and more, "read the list of my label" says Gallo, "and now with Lester, my partner in the label, we select bands together…we have more projects for the future, more bands, more great stuff to do". Tornado Ride also has its own store "with the collaboration of Lux, singer of street punk band Rotten Bois, I divide my time between tattooing and the record shop", and that's not all: Gallo also plays bass in Lester & the Landslide Ladies (I just listened to a kick ass split record of the Ladies and Kevin K as I was writing this article), and guitarist in Postalmarket Babies. And you thought you were busy? This guy is rock'n'roll from head to toe.
Tornado Ride Records is currently looking for a distributor in the USA, so tell your local record stores about them. In the meantime you can purchase their releases from
www.tornadoriderecords.com
(some of the albums are not listed so shoot them an email for the complete list) and you can also look them up on facebook. Want something good to listen to? You know where to look, and I you can bet it's cooler than the 2000 songs you might have currently saved on your portable device. Rock 'n' Roll is not dead yet.