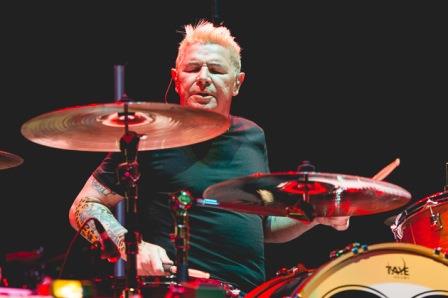 Questions smolder inside and burn their way out, aiming for the instrument at one's disposal. In this case Brooklyn, New York's Thommy Price, took on the drums. Primal bomb blasts heard a block away came from the fifties kids who started their own brand of underground testing. How could anyone resist the feel of a pair of sticks in his hands? No rocker with the passion and patience to beat his way through the bustle of ordinary life denied the joy. Rock 'n Roll had become something of a higher order. Drummers defined the sound of all types of rock.
"There were really only a few drummers I really liked growing up," says Thommy. "One was Dino Deneli from the Rascals because of his soulful but solid pocket and hard approach to the Rascals' music. He gave me my pocket. The other was Keith Moon from the Who that I loved because of his open but recklessness in his fills. And of course John Bonham who made sense in whatever song he played. Somewhere between all three drummers, I developed my own style which is nothing like any of those drummers. I think I took a little bit of the three and carved out my own place."
Thommy reflects on his beginnings with an instrument as another appendage. "My first exposure to any kind of music besides what was on the radio was 'blue eyed soul music', music from The Righteous Brothers, The Young Rascals, and of course all the Motown stuff from the sixties. I loved drum heavy songs from The McCoys and The Dave Clark Five too."
"Growing up in a very big Italian American family there was always cousins that had a band. In my case all my cousins that played an instrument were in the same band, so whenever there was a party (and my family made one every weekend) they would play, and when they DID play, I would wind up going up and sitting in on about two songs. Mind you I was only around seven or eight, but I'd still get up there and play."
The drums have always been the labyrinthine center of a band.
"At seventeen I had already been in a few local Staten Island bands and making a few demos recording with different people, but wasn't making much money. So I decided to join a cover band and hit the road. I had just got my driver's license, and of course, the band did not have a road crew so I found myself driving a sixteen-foot box truck along with the bass player (we were the only two that could drive a stick shift) across the country, lasting about six months. When I got home I knew I had to move to the next level."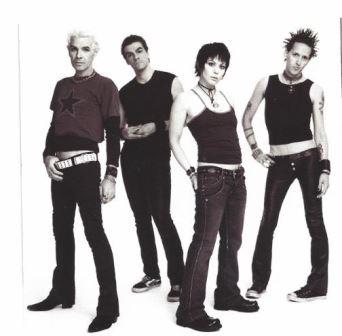 Fans expect a great story for the rise of a superstar not always realizing the ascent may not be very glamourous. Music doesn't automatically flow from radios. Takes a lot of work to reach the gilded palace of sin.
"There really isn't any Thommy Price band story. It was just some songs I had written and wanted to put a band together to play some local gigs in New York City," says Thommy who at the time was playing guitar, not drums. "I've always written songs on my own and with partners, and am still doing it right now. I have been writing recently with one my childhood friends, and one of my favorite guitar players, Johnny Rao. We have been in and out of bands together for a long time. You would know him from playing with David Johanson and Helen Schnider, a much underrated musician. We ARE in the process of finishing up a new CD in the next few months."
Playing with many different bands isn't unusual to stay on top of your instrument, make some money and hope one becomes a better player. Thommy has played with Billy Idol, Mink DeVille and Scandal to name a few. They were all stepping stones to the next challenge he was willing to take on. Joan Jett and the Blackhearts became another stepping stone. "I met Joan Jett through another good friend and producer named Kenny Laguna who told me about doing these demos he'd produced. We always kept in touch, so when a few years had passed, Kenny had already started working with Joan. When it was time for them to put a band together, he called me," Thommy explained. "However at the time I had just joined a band called Mink Deville, so the timing wasn't right YET. I made it my goal that nothing was going to stop me, and I was very determined this was going to be my life and my career."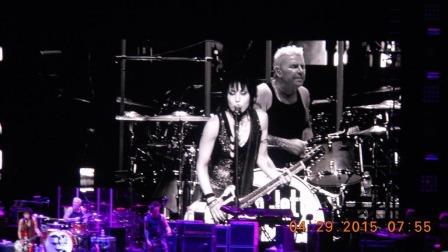 Thommy plays each beat with a passion for the other musicians, the fans, the music and the heart of being the fulcrum between them all.
The latest Joan Jett and the Blackhearts album "Unvarnished" is amazing! "Unvarnished was a record that was well overdue for us as far as brand new material, and we took our time and did it right. I'm very proud of that record. It's just a reminder that we still have what it takes As far as touring, we were playing arenas that I saw as a kid. That in itself is the best story ever told. Doesn't get better than that."
Joan Jett and the Blackhearts "Good Music" album had The Beach Boys on it. "The 'Good Music' record was amazing, not only did it have some great songs but, for the first time since they broke up, Kenny Laguna managed to put all of The Beach Boys in the same room again and sing on a few songs. And the first Joan Jett and the Blackhearts album I'd played on was the 'Light of Day' sound track for the movie of the same name that Joan and Michael J. Fox acted in."
Thommy has been called the 'Metronome of Rock'. "I feel like there were three major players in my career that helped me on my stepping stone path. Kasim Sulton and I were in and out of bands together as kids. When Kas got the Utopia gig (Todd) he was one of the first from Staten Island to do something big, besides Earl Slick from the David Bowie fame. So when Meatloaf needed a band to play on his record, he hired Utopia, and Todd produced the first 'Bat Out of Hell' record. Before that record comes out, Meat was auditioning musicians. Kas called me, gave me a few songs to learn, and I went to a loft in NYC to play with Meatloaf. I got through the audition, and as I'm walking out the door, some guy walks up to me and says, 'I got a band you should be in.' I said, 'Who is it?' He said, 'It's a band called Flame,' and he handed me their first record on RCA. So I'm thinking this band already has a record out; I don't know who the fuck Meatloaf is plus his music sounded to me like it should have been on Broadway, like a rock opera, and that's not what I really wanted to."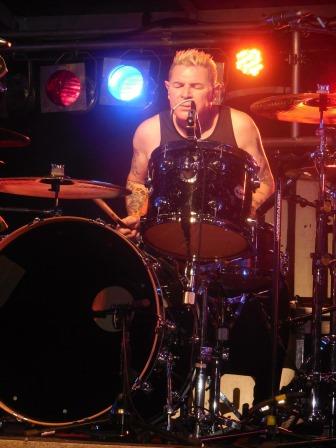 Thommy goes on to say, "Oh btw did I mention that this guy that handed me the Flame record was Jimmy Iovine? Yea that's the guy. So I joined up with Flame, and that was THE first record I did with Jimmy. He was definitely a major player in my career, along with Kenny Laguna who never forgot about me, and to this day, is a great friend and an inspiration. Of course the late great, Bill Aucoin, a man with incredible vision and madness. I couldn't have done it without any of these guys. I love and respect all three of them."
With his writing and many projects, Thommy Price has moved into the list of great drummers to emulate. No question about it. There's a kid on Staten Island right now practicing his instrument, determined to beat the odds and gain bragging rights of the musical elite like Thommy gained his.
Videos
https://youtu.be/S8xj8U6hIyM
https://youtu.be/v84-QB7W9pw
https://youtu.be/qbiYv_lNfFA
https://youtu.be/VdphvuyaV_I
https://youtu.be/h3kTKLkC6T4
Solo
https://www.youtube.com/watch?v=cQXrhuLNK9M
https://youtu.be/cb3lLYxUpBg
http://www.reverbnation.com/thethommypricegroup
Editorial:
http://www.indeonline.com/article/20150423/ENTERTAINMENT/150429581/2052/ENTERTAINMENT
http://thebestdrummerintheworld.com/thommy-price-defeats-neil-peart-in-drum-battle/
http://www.davesontour.com/interviews/t_price.html
http://ultimateclassicrock.com/scandal-patty-smyth-warrior/