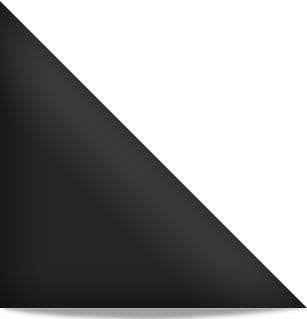 The Unsatisfied have been tearing up the South with their wild stage shows for quite some time now... We have done past CD reviews but never an interview.... So it is now time... Punk Globe readers meet The Unsatisfied!!
THE UNSATISFIED:
(Eric Scealf) I formed the group with a friend on Halloween night1986. I started it because I felt that it was my only way out. I grew up different, I didn't fit in, being in a band made me feel invincible. If you're in a punk band it's okay to be weird, to be a freak...it's acceptable. We played our first show in March of '87 in a rented banquet room at the Ramada Inn. After that we did a couple of shows in Knoxville 'cause there weren't many places to play in Chattanooga. Our first club show in town was at a place called Hollywood's. It was a pool-hall/good-time house in the daytime that had punk shows at night. That was our "home" for the first couple of years. Since then we've been rolling non-stop.
THE UNSATISFIED:
(Eric Scealf) I got it from a poster in a photo on the back of 'Can Your Pussy Do the Dog" EP by The Cramps. It's the title of an old French Noire film and it seemed to speak to me...I've spent a good bit of my life Unsatisfied with one thing or another.
Punk Globe:
Who are the original band members of the Unsatisfied and who is in the band now?
THE UNSATISFIED:
(Eric Scealf) It was myself on vocals, Shauna Godwin on guitar, Doug Bales on drums and Mike Bales on the bass. The band has evolved a lot over the years. Now The Unsatisfied is, myself on vocals, Johnny Stockman on lead guitar, Joel Hastings, rhythm guitar, Doug Bales on drums, and E.T. on bass.
THE UNSATISFIED:
'Songs the Belt Taught Us' (2011), 'The Way 2 the Crumbs (2006), 'Seven Inch Rock Scar' (2002), 'Real Gone Pale Face' (1998), 'Valley of the Freak' (1993 Cassette Only), 'Lustcraft' (1992 Cassette Only), '4 on 4' (1988 Demo Cassette), 'The Unsatisfied Live @ The Rock'n'Country Club' (1988 Live Cassette).
THE UNSATISFIED:
(Eric Scealf) Mostly a group effort. That tends to make the best songs with us. That way all of our different influences get a chance to come through the mix.
(Doug Bales) Usually someone will start playing a riff that they've been fooling with, or I'll just be goofing around with different beats and then something will catch and Eric will start adding words and melodies. Sometimes it turns into a great song, sometimes just a part of something that we file away. Usually the really good ones fall together in no time.
Punk Globe:
I know that Eric used to send me notices about The Unsatisfied winning all sorts of polls, Tell us about that?
THE UNSATISFIED:
(Eric Scealf) In 2001 we shot a documentary about The Unsatisfied called 'Ambition Withdraw', It hit the Film Festival circuit in '03 and won awards in every festival that it showed at. It was picked up by Attack Records and Filmworks, but they ended up shelving the project and never officially releasing it. Now it's out of date and collecting dust, thanks to them.
THE UNSATISFIED:
(Eric Scealf) It's kind of hard to say, there's so much stuff on YouTube...Officially speaking, I think there are 5, one of which is a live performance. We're in the middle of making a video for 'The Lovin',' our second concept video from our latest CD 'Songs the Belt taught Us'. The last one we did was "Apocalypse of Joan", it's had about 1200 hits on Youtube in it's first 6 weeks.
Punk Globe:
Tell us about the club circuit in the south? Which venues do you enjoy playing?
THE UNSATISFIED:
(Eric Scealf) It's always been rough here, we're not your run of the mill "club band". A few places that we love and still play from time to time are J.J.'s Bohemia and Sluggo's here in Chattanooga, and The Masquerade, and The Star Bar in Atlanta. Back in the 90's we played CBGB's in NYC. That was legendary.
THE UNSATISFIED:
Not yet, but we'd love to.
Punk Globe:
Who are some of the bands personal favorites bands to play with?
THE UNSATISFIED:
(Eric Scealf) The Misfits, Michale Graves, The El Caminos and The Sexual Side Effects from Atlanta, Starbolt 9 from New York. Skeetzo'n'Krysis from Murfreesboro are always a blast.
Punk Globe:
Has the Unsatisfied toured?
THE UNSATISFIED:
(Eric Scealf) Yes. We toured with The Impotent Sea Snakes in 2002. Since then we've mainly done one-offs and 2 or 3 day runs. We've spent alot of time recording, too.
THE UNSATISFIED:
(Eric Scealf) All Hell breaks loose. Sonically and visually. Since the start I've always felt that you had to get people's attention. I've felt like it's my destiny to try to show an audience, any audience, that music can transcend anything. An Unsatisfied show will pull you away from your problems and worries. It's an escape, like a graphic novel come to life. It's spiritual.
(Doug Bales) Eric's always been called a shaman. When people see him perform they get drawn into things that they never knew existed. I've heard people compare him to everyone from Jim Morrison to Iggy Pop, and he's all of the above plus more. That's one thing I personally have always respected about Eric. The performance, the audience, that's what matters to him. He's the real-deal, none of it's fake or an act.
THE UNSATISFIED:
(Eric Scealf) Opening for Led Zeppelin, Queen and The Clash at Madison Square Garden. What a show that'd be!
Punk Globe:
Do you have any Internet addresses you would like to share with the readers for The Unsatisfied?
THE UNSATISFIED:
New videos, a possible national tour and world domination. After that we'll probably start recording the next album.
Punk Globe:
Any parting words for Punk Globe readers?
THE UNSATISFIED:
(Eric Scealf) You are ALL smart and brilliant! You must be if you're reading this! I think we'd make a great team..."They got the guns, but we got the numbers!". Luv'n'Blood everybody.
(Doug Bales) We wouldn't be able to do half of this without our tribe. We love all of our fans. Get in touch with us on the web or come to a show. It never gets old meeting people that understand where we're coming from. Adios!