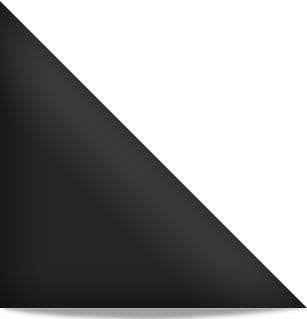 The Spoons with original members and creative driving forces Gord Deppe and Sandy Horne have made some of the most awe-inspiring post punk music since their inception in the late 70's. Still going strong today with a new album "Static in Transmission", the Spoons prove that they are still pioneers of a sound and a time that still remains relevant in its originality and honesty. Like most of their hits and hidden gems the new album is hypnotic and confident. It's an electronic pop album that breathes with warmth with a constant pulsating beat that is as human and endearing as the sound of a heartbeat that you first hear in utero. It's an absolute pop delight with fat and contagious hooks and delicious guitar riffs... Get yourself some Spoons.. I had the pleasure of interviewing Gord Deppe of the Spoons.. Enjoy!
The Spoons:
Around 1979 things began to shift dramatically under our feet. Sandy and I'd been so caught up in our self indulgent pre Spoons prog-rock band, we hadn't noticed that the mainstream was being turned up-side-down. Punk was kicking out the old rockers, the new romantics were bringing back glitz and glam and the new wave was washing away anything that stood still on the musical landscape as we knew it. We'd cocooned ourselves from 70s commercial pop with our progressive music and managed to avoid disco altogether. The new shift in music couldn't have come at a better time. Gary Numan And The Tubeway Army, The Flying Lizards, Lena Lovitch, The Stranglers, Devo; the list went on and on. Never had I heard so much diversity and pure creativity. I felt my prog-rock legs stumble slightly beneath me. This was something I could wrap my head around. And, amazingly, with a few adjustments, the music Sandy and I had been making wasn't so far off track. A band that I thought was destined for library and basement gigs suddenly had a home. We could be part of this. We recorded a drum loop off of an old home organ onto a cassette deck, our first "drum machine", and the rest was history. I still get the same excitement from shifts in music today. Every time we release something new or play live, I get that tingle of anticipation of letting someone else into my own private little world. It's a very personal thing that involves thousands of people.
Punk Globe:
What are your career highlights as a band?
The Spoons:
Career highlights are all about first times. The first time you play a new song in front of an audience. The first time you hear your music on the radio. The first time you hear your song playing on the radio in the car beside you at a stop light! Highlights can also be about sheer size. The huge outdoor festivals. The lineups around the block to see you at a record signing. Your first decent royalty cheque. But often it's the little, surreal moments that stick with you the most. Moments when you connect with an audience - or with a band if I'm watching from the audience - that make you feel part of something much bigger than yourself. Moments you can lose yourself in and that make you believe anything is possible.
Punk Globe:
What have been your low points in the band?
The Spoons:
I'll keep the answer to this question to the music end of the business and not the obvious low points when we lost people close to us. One of the hardest pills to swallow was the non release of work that we put our heart and soul into. In one case, our album was shelved in the US because a very big band on the subsidiary Canadian label we were also on pulled out. Subsequently the US label dropped the whole roster and several songs that were hits in Canada never saw the light of day in the States. Another tough moment was finishing a very successful north American tour with a huge British band, being asked to continue on with them in Japan and Europe and our label not having the money for tour support. Those first few days back home in Burlington, Ontario I thought my head would explode from frustration.
The Spoons:
We've never stopped playing, but having a new album gives you reason to get out there even more. And having a bunch of new songs that are really fun to play live gives the shows a bit of edge. We know the old songs are going to go over, but having new material brings back the old tingle of anticipation of showing something new to an audience. We haven't had that for a very long time. It's also the era when all our 30th anniversaries are coming up and our label is releasing special Cd's to commemorate that. This March is the 30th anniversary of our song Nova Heart. The CD will have everything from re-recordings to the original demo. Later this year there'll be a similar release for our Arias & Symphonies album, followed by Talk Back and so on... You get the idea. Along with our new album, it'll give us more reason to get out there and tour. I've also been writing about my life and the Spoons and how the two interconnect. We were approached a few years ago about being involved in a movie roughly based on us. It was then that I realized that there were enough interesting stories - the good and the bad - to fill a whole book. I've been posting excerpts from it on the Internet and the reaction has been amazing. It gives me that same tingle of anticipation as playing a new song, but in an even bigger and more personal way. It's like sticking together the pieces of your life, making sense of it all and then realizing it's a pretty amazing story. In 2012 we plan to tour most of Canada and hopefully make a few stops in the US along the way. For more information and excerpts from our story: