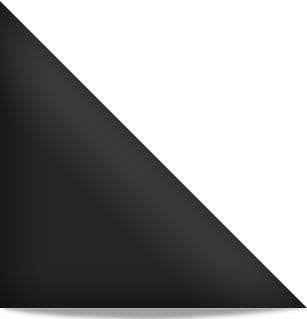 Hot band, hot act, Just HOT, period! I am talking to the fabulous group, The Satisfactors and they got it going ON!!! These boys from Jersey are the ultimate Punk band from the East Coast and they rock it like they talk it! So, let's work it with Bruce Ferguson, Gar Francis, Kurt Reil and Kenny Aaronson!
Punk Globe:
You, guys are a fabulous Supergroup! Talk to me! What's going on with this new album? And I want in on the buzz!
Gar Francis:
Well we are still pretty buzzed about the album ourselves. We are real proud of how this project turned out. We knew we had something special half way through the recordings.
Bruce Ferguson:
We had a plan, we set out to make a really good Rock n Roll album and i think we delivered the goods, to bring back the late 70 s New York Style Rock N roll
Punk Globe:
All of you come from some amazing backgrounds in music! Tell me, what is it like to perform with stellar people?
Gar Francis:
Itís always a gas playing with other playersí even musicians that are still learning their craft as I find I always learn something from everyone. Different people bring different ideas to the table and sometimes in a way that I wouldnít have thought of myself.
Kurt Reil:
It raises your game and also makes you better as a player, and also the music seems to come faster and more effortlessly when you have the right combination of players who know how to work together.
Bruce Ferguson:
They have a bigger background then I have, and Iím honored and still in awe
Punk Globe:
Kenny, you have a some major background playing with Billy Idol and Joan Jett. What was the best experience you had with either one, or both?
Kenny Aaronson:
Well, use your imagination about what it might be like touring with Billy, and you would be correct!! LOL! i only did the whiplash smile tour, but it was tremendous! True rock n roll........in every way. an amazing band. And Joan as well, great band. And Joan is the real deal! Sheís lived the life........man; if i had a dollar for every eighth note i played in those 2 bands............LOL!
Punk Globe:
Bruce, you have an amazing background, yourself! What was the best experience with The Easy Outs?
Bruce Ferguson:
Having our single Come On, Come On written by Gar on TV and Playing live to packed Clubs
Punk Globe:
Gar, what is it like Performing with the Doughboys?
Gar Francis:
The Doughboys are always fun to play with, the band has such a rich history and I am real thankful to have been a factor in the bandís recent success. They originally formed in the mid sixties and still perform like they are 19 years old.
Punk Globe:
Kurt, tell me about The Grip Weeds!
Kurt Reil:
The Grip Weeds is a psyche-pop group from NJ with a two decade history. Our music is a marriage of melody and power- heavy rock with harmony vocals, or something like that. It's been a constantly evolving musical journey for me that mirrors my work in the recording studio (House Of Vibes, where The Satisfactors album was recorded).
Punk Globe:
Is there an amazing element of musical chemistry that made this album work that you want to talk about?
Gar Francis:
These guys are all pros that know their job and what to play and when to stay out of the way and leave some room for the music to breathe. Thatís what makes them pros.
Bruce Ferguson:
We all come from the same background. Gar and I, when we were writing together, there was a magic there.
Kurt Reil:
It's all about the chemistry of the band members when you make an album, and in this case, everyone seemed to know instinctively what their role was- each of us brought something unique to the table, and if any one of us was replaced it would be a much different record.
Kenny Aaronson:
I feel that we all share a love, as well as a respect and an understanding for the same kinds of music, so individually, as musicians; you sort of instinctively know what the songs need.
Punk Globe:
What do you love best about performing live?
Gar Francis:
The instant feedback you get to know if something is working or not. Itís give and take energy between the band and the audience. They push you and you raise the bar and send it back to them.
Bruce Ferguson:
Seeing the look on peopleís faces and how they really get into it
Kurt Reil:
The feedback from the audience, the on-edge feel of having to get it right, the rush of adrenalin that happens to make a live performance spark.
Kenny Aaronson:
I still love performing live, I canít say I still love the traveling etc.., but when your on stage, especially if the audience is into it, there aint nothing like it!
Punk Globe:
Is there an element of recording you enjoy, as well?
Gar Francis:
I love recording. I could live in the studio if I had my way. Itís great to hear a song come alive that you only heard in your head as you were writing it. Itís one thing to write a great song but a whole other high to make it into a great record.
Bruce Ferguson:
I love being in the studio, and writing, Creating something that nobody has done before
Kurt Reil:
I like the laboratory aspect of it- the song is on the operating table and you're birthing it, trying things out, looking for that thing that cracks it open and makes it come alive. It's all about keeping an eye out for the unexpected brilliant part that you don't know you're gonna play, and having the sense to run with it once you have.
Kenny Aaronson:
I love recording, but I have been producing for a few years now and I love that whole process, you really get to wear some different hats and approach music and recording from a whole other perspective, itís very rewarding for me on a personal level, I have learned a lot!
Punk Globe:
What drives you to, guys to play music?
Gar Francis:
There is no other feeling such as creating something out of nothing. Itís like that scene in the Bob Fosse movie ďAll That JazzĒ where he says he wishes he could create something as perfect as a rose. That is what we all strive for, to create that perfect song, the perfect performance.
Bruce Ferguson:
When itís in your blood nothing else matters
Kurt Reil:
The power and magic of it all. It's the creation of something out of thin air, out of your imagination into reality. And when the band is grooving and it's all working, it's a rush.
Kenny Aaronson:
The drive to play music, it was always there, and I always loved rock n roll, but when the English invasion happened, well that sealed my fate.
Punk Globe:
You, all have tremendous careers you have set forth in your lives. What do you hope to achieve next in your endeavors?
Gar Francis:
Just to keep doing this for as long as I can still bring something to the table.
Kurt Reil:
I keep my eyes out for interesting recording projects in the studio- things I like to work on and can really make a contribution to. As a singer, drummer and songwriter I just want to stay in the game and keep on rocking.
Bruce Ferguson:
Just to keep putting out great music
Kenny Aaronson:
Future endeavors? I want to produce more, but with the way the music industry has changed, I would be happy to just keep working .......recording and performing great music.
Punk Globe:
Who has been a support/influence and/or mentor to continue your successes in music?
Gar Francis:
Every single artist that has made music from deep down in his or her soul.
Kurt Reil:
There have been many- The Smithereens, who have been friends and inspirations for me since I started, showing us the way to go, and more recently Mark Lindsay, who is somehow a kindred spirit.
Bruce Ferguson:
The music of the 70 s is what got me going, The Stooges, The New York Dolls, The Ramones
Punk Globe:
Is there a message that each of you have that you would like to communicate as a means of changing some of the ways of the Music Industry?
Gar Francis:
Do your art from your heart not because you want to be a star or famous or see you silly face on Youtube. There are too many people who donít put enough into their art but want instant gratification. I do music because I have to; itís a major part of who I am. The money is always nice if it comes but I donít make music to make money. If youíre in it for the money become a lawyer.
Kurt Reil:
Free music is killing the entire industry and bringing it down to internet amateur hour. Musicians and producers need to be compensated for good work, and without sales, it's very tough to justify the expense of publicity and promotion that you need to get your music to a receptive audience.
Bruce Ferguson:
Go back to The Good Ole days More Record stores less downloads, Make people go to a store and buy Music
Punk Globe:
What is the message you each would want to give the next generation of your listeners and fans?
Gar Francis:
Keep Rock & Roll alive. Itís what keeps us all young. The Gypsy Poet: What do you want to say to the readers of the audacious, fabulous Punk Globe?
Gar Francis:
Thank you for giving us a listen. We did the best we could to make an album that you can shake you butt to.
Kurt Reil:
Glad you like our music, and thank God!
Kenny Aaronson:
Thank you for the support!!
Bruce Ferguson:
Look out baby The Satisfactors are coming to change it up
Punk Globe:
Thank you for an amazing interview! You, guys will ROCK the world and you have become an inspiration!