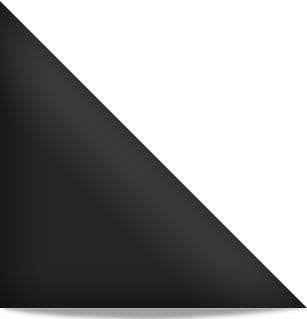 Behind every good man, is an outstanding woman. Mick Ronson was lucky enough to have the equally as talented, and kind Suzi Ronson. As I discovered in our first interview that she was indeed behind the famous hair style that ruled the world, that Mick and David Bowie sported. As well as, she was responsible for the brilliant red that Bowie was forever linked with. She was there by Mick's side from the beginning of his career, to the sad day that the world lost one of the most amazing guitarist. I hope to tap into some of those magical moments, and get her to share those stories with us.
Punk Globe:
After Mick and David, as well as the other band members made their transformation into their Ziggy Stardust and the Spiders from Mars characters, and the look was perfected, was this when they went into the studio to create the infamous album, or did they write the music first?
Suzi Ronson:
The look was an ongoing thing and developed and indeed took on a life of it's own as we went along. I think the music was first but I expect it was all in David's mind as he was composing Ziggy I believe David was aware of the value of change. He did change significantly from Hunky Dory and Ziggy. We were certainly encouraged to suggest and contribute to the style. Angie was a huge help in those early years. If you look at Hunky Dory and then at Ziggy............. There were a lot changes in the look attitude and music.
Suzi Ronson:
It seemed to be pretty instant to me but there again I started with them when I did the haircut. They were recording Ziggy at the time and doing quite small gigs, Aylesbury and some colleges in London. The first time I saw them was at a college in London WOW ............ However David had been at it for many years before that so had Mick he had been playing in Hull for ages before David and he found each other. After Ziggy it all took off so quickly.
Suzi Ronson:
He played with Ian on quite a few albums sorry Cyndi you are going to have to check this yourself. The first one I thought was brilliant, Your Never Alone With A Schizophrenic. We did that in London and it was such a great album. The managers were at loggerheads and neither one of them was right, messed that deal up rotters.
Punk Globe:
The New York scene was thriving at this time, especially those who Andy Warhol surrounded himself with. I understand that you and Mick were included in this select group, what are some outstanding memories from these days?
Suzi Ronson:
I only met Andy once at Studio 54 I was with David and the usual crowd. He didn't say anything that I heard neither did David. I know that Mick and David did visit him at The Factory and they played "Andy Warhol" Mick said they put it on and Andy left the room !!!
Suzi Ronson:
Yes I see Ian and Trudi all the time, I just cut his hair last week.
Punk Globe:
Mick is most known for playing his sanded down Les Paul, what was some of the other gear that the had to have on the road with him, as well as in the studio?
Suzi Ronson:
Mick originally loved Les Paul's and Marshall cabinets. Went he went on tour with Bob Dylan he was playing a telecaster, I have it today. He wasn't big into 'gear' He always said it was the player not the equipment. Mick did have a lot of pedals and a space echo but it was him, he was a wonderful player.
Suzi Ronson:
The Tribute to Freddie Mercury was amazing. Unfortunately it was his last performance and I have to say he was awesome. He looked soooo good playing on 'Heroes" Loved that. It was fantastic to see them all together again. Sad though as Mick was not well.
Suzi Ronson:
I am hoping to get the documentary out early next year It has been a trying time to pull it all together bit I feel now that it might actually happen!