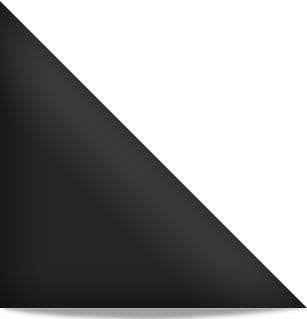 I first became acquainted with Susan Surftone when I was sent a CD to review... I was bowled over by her guitar work and became a big fan... She is the real deal.... I hope you enjoy my interview with her.
Punk Globe:
Thanks for agreeing to do this interview Susan. Can you give the readers some back ground on your self?
Susan Surftone:
I'm an only child who grew up in Hudson, NY. I am a child of the 1960's. I graduated from Boston University School of Law and I have practiced law. I was a Special Agent for the FBI after I graduated from law school. I did have a badge and a gun. I worked foreign-counter intelligence in NYC. I never shot anybody. I like to read rock biographies. I've learned a lot from reading them, more than I ever did in law school.
Punk Globe:
At what age did you decide you wanted to play guitar?
Susan Surftone:
I was nine. The Beatles had just come to the States for the first time. I was an Elvis fan since the age of seven and now there were four guys who made it look like fun. I liked George the best and I wanted to be a lead guitarist in a band.
Punk Globe:
When you first started playing guitar did you immediately start playing surf or did you start off with playing more standard rock guitar?
Susan Surftone:
I took lessons from the local wedding band guitarist and he took my lessons from a lot of different styles. He turned me on to The Ventures. I learned to play "Walk, Don't Run" and "Diamond Head" and I liked the fact that the guitar could carry the song's melody because I am no vocalist.
Susan Surftone:
I love Rockabilly and it's high among my favorite genres. There's nothing better than early Elvis and Jerry Lee Lewis. I think "Buckle Up" on my 2013 CD "Too Far" comes the closest to me playing Rockabilly. I think the Rockabilly influence is more up front in my recent recordings.
Susan Surftone:
I started playing in bands in the mid-1980's in NYC. I had a band with a vocalist called Black Tights. The vocalist looked like Edie Sedgwick and Edie had a spread in Life magazine, "The Girl With Black Tights". In 1993 my band ,The SurfTones, were formed in Rochester, NY which later became Susan and The SurfTones when I signed my first record deal. In 2011 with the release of "Shore" I became Susan SurfTone. My recordings are just me and producer Steve Kravac on drums but I do play live with a band when I tour.
Punk Globe:
Who were some of your inspirations when you were young?
Susan Surftone:
The Beatles, Elvis Presley, The Ventures and 1960's Garage Bands like The Myddle Class when I was young. In the 1980's The Ramones and Blondie got me to realize it was now or never if I was going to play music.
Susan Surftone:
As Susan SurfTone I have three. Two full-length CDs: "Shore" (2011) and "Too Far" (2013)and now the new EP "Reckoning". There are many as Susan and The SurfTones.. The two I'll mention are "The Originals" and the live one, "All The Beat".
Punk Globe:
Have all your releases Cd's been released on the same label?
Susan Surftone:
My first three CDs as Susan and The SurfTones were released by Gee-Dee Music in Hamburg, Germany. Om Om Music in Italy released one CD and I was on a bunch of their compilations. Now I have my own label Acme Brothers records.
Punk Globe:
Tell us abut your new EP that is being released in July?
Susan Surftone:
The new EP has five new original songs and one Elvis Presley cover. It's sort of the unplanned recording. I broke my right hand in Hudson, NY in August, 2013. As soon as I was able I started playing the guitar and bass again in the fall of 2013 and before you know it I had five new originals songs. I called Steve Kravac and went down to California to his studio, Hell's Half Acre outside of LA, and we recorded "Reckoning" in March 2014.
Susan Surftone:
Dick Dale sometimes. Our styles are very different. KD Lang no. I think maybe because she's a vocalist and I'm not people don't make the comparison.
Punk Globe:
That's odd I know many who have read a review of you and they mention KD Lang.. Have you toured much?
Susan Surftone:
I've been to Europe with Susan and The SurfTones four times. More recently I've done short tours to California. I think three or four.
Punk Globe:
What are some of your favorite venues to play?
Susan Surftone:
I liked Positively Fourth Street in Troy, NY. We were sort of the house band there for awhile. Duff's Garage in Portland, OR could be a lot of fun. I liked Wild At Heart in Berlin, Germany. There was a club in Switzerland that was fun too.
Punk Globe:
I love Duffs in Portland.. Do you have any Internet addresses you would like to share with Punk Globe readers?
Susan Surftone:
2014 will focus on "Reckoning". We'll see what opportunities it can open up.
Punk Globe:
Describe yourself in three words?
Susan Surftone:
Persistent, Realistic, Different
Punk Globe:
Any final words for Punk Globe readers?
Susan Surftone:
I would like to thank Punk Globe for the continued support. It's a great magazine and I'm really happy to be a part of it. Thanks, Ginger.