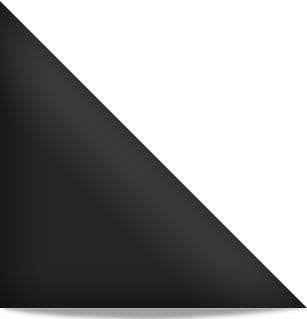 "And the winner is...SPANKING CHARLENE!" Those were the words of Little Steven Van Zandt, longtime Bruce Springsteen guitarist, Soprano, and Underground Garage Guru, at the end of the ?nal round of Sirius Radio's "Best Unsigned Band in America" contest (1000 bands competed) in NYC. As a result, New York City's SPANKING CHARLENE are now found on Van Zandt's WICKED COOL RECORDS, America's coolest garage rock record label.

Two of the singles produced by Steven Van Zandt, "DISMISSED WITH A KISS" and "CANARSIE" are out now and will also be available on SPANKING CHARLENE'S 2nd full length record "WHERE ARE THE FREAKS?" (produced by Eric "Roscoe" Ambel) which will be released on January 17, 2012.

Spanking Charlene is a New York City band and "WHERE ARE THE FREAKS?" song's draw from the city's nightlife. The quest for the party that never ends, sex and romance, in?delity, gossip, and gentri?cation in the city where anything can happen at any time. The bands soul-punk sound is a blend of Mcphersons dynamic vocals and the bands straight up hard driving guitar grooves.
SPANKING CHARLENE:
The Underground Garage on Sirius Radio was running a "Best Unsigned Band in America" contest. We were one of 1,000 bands that entered. A song called "When I'm Skinny", the first song Mo, the guitarist of Spanking Charlene and I wrote, was entered into the contest by singer/sirius radio DJ Genya Raven. Listeners to the Underground Garage would vote for their favorite songs in each round and bands that didn't get enough votes were eliminated. The three bands that got the most votes then competed in a live show which was held at Pianos on Ludlow street in New York City. Little Steven was the judge of the contest and picked us as the "Best Unsigned Band in America". It was a great night. The result of the contest was us winning a singles deal with Steven's label, Wicked Cool records.
Punk Globe:
What was it like working with him in the studio?
SPANKING CHARLENE:
They were fun, hard working 16 hour days, and a great learning experience. Steven has fantastic arrangement ideas which come off the top of his head real quick, but have years of experience behind them. Steven is a patient man and he really knew how to get the best performance out of us. Plus he is really funny, so comedic in his delivery you forget he has just changed the drum fill 18 times in a row.
Punk Globe:
SPANKING CHARLENE has a such a diverse sound on the album, Punk, Pop, garage...how would u best describe what your sound is all about?
SPANKING CHARLENE:
It basically comes from a combination of my singing and Mo's guitar riffs. We write all the songs on acoustic guitar which them a strong foundation. I come from more of a soul, classic rock, and country background and Mo grew up loving punk, glam, Stones/Beatles, oldies, etc.
Punk Globe:
Who are some of your favorite female artists out now? Do you feel you are speaking for and to women through your music? If so whats the message?
SPANKING CHARLENE:
Well, that's a tough one, there aren't alot of female artists out right now that I really dig, like everyone else I love Adele. Her voice is so real and her songs so honest I'm not quite sure how you don't get swept up in them. I like Grace Potter and the Nocturnals alot, Brittany Howard from the Alabama Shakes too. Alot of the female artists out now are so formulated, not a hair out of place, not a bead of sweat, just perfect all the time, packaged by some guy working for a record label. Its hard to get behind that when you don't believe them. I am hopeful that I am speaking for and to women with our music. The message I think is about respect. In alot of our songs I am saying just be honest with me, I'll be honest with you about what I want and that its okay to be a woman and be mad, its okay to demand respect, its okay to make your wants known, its okay to be a hot mess and revel in the power of your own sexuality. I wish women who hear our record walk away mostly feeling like "yeah, I'm not going to take any shit from anybody today because I don't have to."
SPANKING CHARLENE:
What can you say, it feels great to get recognized by people that do great work. It gives you a sense of connection and continuity in the music world
Punk Globe:
Being on the NYC scene musically, what are your thoughts on that? Have you had special guest jam with you at any of your gigs?
SPANKING CHARLENE:
There is a vibrant scene in Manhattan, but alot of it has been pushed out to Brooklyn due to sky high rents and the previous and current mayor's crackdown on the bar scene. Mo and our drummer Eric are big fans of local singer/songwriter Jahn Xavier. He used to play bass in Richard Hell and the Voidoids. He's got a real original style. We've played with Lenny Kaye and Joey Ramone's brother, Mickey Leigh. I had the pleasure of having Alice Cooper's bassist, Dennis Dunaway, play bass behind me as I sang at Joe Hurley's Irish Rock Revue at the Highline Ballroom last St. Patrick's Day
Punk Globe:
What do you believe sets you apart from other bands on the scene?
SPANKING CHARLENE:
I think our songs are real immediate, they get straight to the point, have good vocal/ guitar hooks and don't take up a lot of time. We write stuff that feels good to play. We gotta like it first and hopefully others will like it too. We don't like playing long shows and we don't like wasting time between songs. It's a show not a rehearsal.
SPANKING CHARLENE:
They can order a hard copy and www.greatbigisland.com, or download it digitally at
itunes.com
Punk Globe:
How did the name "WHERE ARE THE FREAKS? " come about as the title of your CD?
SPANKING CHARLENE:
One night, Mo and I were headed down to the 11st bar to check out a band. We cut through Stuyvesant town, a rental property which was built for returning war veterans and has recently turned into a very expensive rental property with it's own farmers market, Ice skating rink, gym, and god knows what else. Mo was mentioning how as a teenager he would take the train in from Brooklyn get off in Manhattan, and feel like he stepped onto a different planet. All these interesting/creative/dangerous,crazy wonderful people. Alot of punky bohemian types. He turned to me and said"Where are the Freaks?" Where is that edgy part of NYC that many people feared and revered at the same time. Walking through Stuy town now is like walking through a college campus in Massachusetts. Nice, but dull.
Punk Globe:
Will you be touring in 2012?
SPANKING CHARLENE:
We are trying like hell to get to Europe as well as the states in 2012.