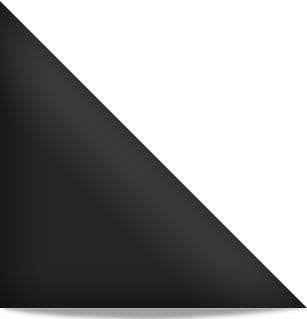 'SNFU: What No One Else Wanted To Say' is a dark, gritty biography that follows the many roads traveled by this great band and their evolution as a dynamic, often self-destructive living organism. In the early pages of the book, we see the beginnings of SNFU and the two very different worlds that spawned the seminal group. Providing the solid foundation and drive were Marc and Brent Belke; two guitar playing brothers from Edmonton who came from a fairly normal middle-class upbringing. They liked sports and music; skateboarding and hanging out with friends. They had the kind of attitude that says if you put enough work into something, it's bound to succeed. And while the Belkes had a long list of possibilities for which direction their futures could go, we ultimately see them gravitating into punk music as an outlet for their dislike of authority; as well as a good way to avoid working a boring 9 to 5 job. From the other side of this coin is the awful and bizarre world of a young Ken Chinn (a.k.a. Mr. Chi Pig). He was Asian. He was gay. He lived in a city not known for it's tolerance of anyone who was different. Chi grew up with a father in jail; a large number of siblings - many of whom also ended up in jail; and a mother who abused alcohol and brought abusive men into their lives. His early years established themes that would follow him throughout his life: Living in surreal, often nightmarish surroundings and using first skateboarding, and later music and art as his escape from reality. Eventually, the reader begins to see his nightmare as so all-encompassing that his escape needed to be (and became) all-encompassing as well. The Belke's had the work ethic, the business sense, the musical chops, and a strong desire to succeed… Chi Pig had something different; the magic ingredient that every great band needs from at least one member. Chi had the kind of inspiration that came from another stratosphere entirely. For Chi Pig it was not about work ethic, making money, or wanting to be something. It was that there was no other choice.
Throughout this book, as we follow SNFU on countless tours, the reader gets a true sense of what life on the road with a punk band is all about. You begin to understand why any veteran musician giving advice to a young band will invariably say: "Don't do it unless there is some force so strong inside of you that you have to do it." The band is continually driving long hours across the continent with no money and little sleep; dealing with drug and alcohol abuse, in-fighting, sickness, crooked promoters… All in order to play for that one hour onstage every night where everything else in the world is forgotten - drowned out by the connection between the music, the fans, and the five sweat-soaked bodies onstage who are running on adrenaline and not much else. The reader gets a realistic feel for the erratic nature of the never-ending stream of shows. One night playing to 1,000 hardcore fans who know every word to every song; and the next night playing to a handful of drunks who would just as soon punch the lead singer in the face and break the windows of the touring van parked in the back alley.
The saddest part of the SNFU story is watching the life of Chi Pig unfold. The band has had 22 members come and go over the years; with many former members moving on to work in radio, recording studios, the film industry… But we see Chi Pig on a downward spiral with an escape hatch that seems to get smaller every day. Really, for Chi there is no escape hatch because there is nowhere to escape to. There may be no map back from the place he inhabits. We see his struggles with mental health issues, homelessness, and poverty; losing his teeth and most of his body weight; and ongoing addictions to a wide variety of substances. He has sold almost everything he ever owned just to stay alive and/or sedated. The story of Ken Chinn/Mr. Chi Pig is heartbreaking. But it is also inspiring. A kid from Canada with every card in the deck stacked against him as a boy grew up and started one of the greatest punk bands on the planet. He's toured the globe many times over. He's loved and respected by fans and musicians around the world. He's an artist. He's a gifted lyricist. And when you see him on stage, even now, you see he is in the presence of some great force that many people in this life never get to touch. There are good nights and there are disastrous nights; but that's what you get when you're watching something that's real. On a good night, Chi Pig can walk onto a stage and he is magic; and he gives that magic to everyone who is lucky enough to be in his presence for a short time. Nobody knows where Mr. Chi Pig will go from this point moving forward; but if it all ends tomorrow, he and his band have already left an indelible mark on this earth that won't soon be forgotten.
You can find 'SNFU - What No One Else Wanted To Say' at:
punkbooks.com


(SNFU Live in Vancouver 2012 ~ Video by Ms. Ligaya & The Floydian Device)