Thee Lexington Arrows
Show Review August 1, 2008
The Sidebar, Baltimore, MD
By Tyler Vile
I came to the show just before they opened the doors.
I got a free copy of

Think Forward Zine

, put out by Easton All-Stars/International Jet Set Members Cody Finkler, Jon Beasley, and Chris Beasley, in an attempt to galvanize Maryland's

Eastern shore into a punk scene (For those of you who don't know, the Eastern shore is a good hour or two from B-more.).
My friends were walking by The Sidebar, saw me, and felt compelled to come in. They were a bit short on cash, so I lent them a few for the cover charge.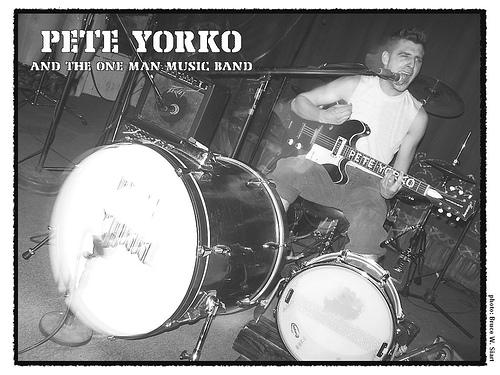 The first act to play was PETE YORKO, a one man band with the energy of a quartet. He sang, played electric guitar, and played bass and snare drums with his feet. The maniac minstrel was like a cross between Woody Guthrie and Iggy Pop, flailing and wailing across the stage, while his hands and feet moved across the instruments so madly.
Yorko's songs were rooted in '20s and '30s delta blues and folk, but played with a punk zeal. He told me he gets stuck playing psychobilly shows a lot, but he has a style all his own.

The next band on was The International Jet Set, a seven piece ska supergroup consisting of members of Press Black, The John Hardy Boys, and The Smizokes. They had a smooth Two Tone sound but with obvious punk edges.


The Jet Set treated the crowd to a stellar cover of "White Man in the Hammersmith Palais." by The Clash. My friend Megan and I skanked gleefully throughout their set, not caring that we probably looked like complete idiots.
Next to play was Buzz Deluxe, a husband and wife psychobilly duo all the way from Toronto, Canada.


The pair looked like they'd fit perfectly into the John Waters film "Cry Baby." Comparisons to The Cramps would be too blatant, but I don't know how else to describe them. I thought they could use a stand up bassist but that would contribute more to the image than anything else.


Thee Lexington Arrows, who used to feature Pat Termite of The Beatnik Termites on drums, were the next band to play. Their set that night was faster than I'd ever heard them play but they still maintained there surf/garage rock sensibility and general luster.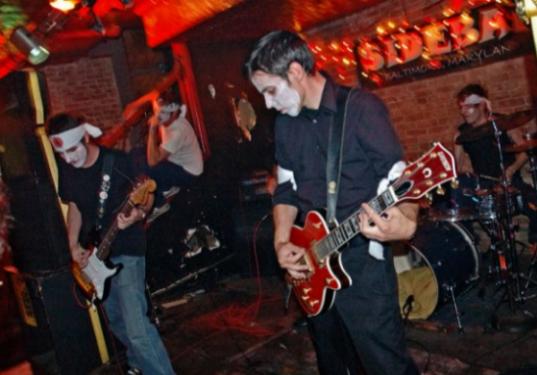 The last band of the night was wanna be Japanese white boy noise band Geisha Lightning, whose performances have become scarce recently. Seeing them was a real treat. They asked me if the lyrics they ran through an online Japanese translator made any sense, but I have trouble understanding their English lyrics