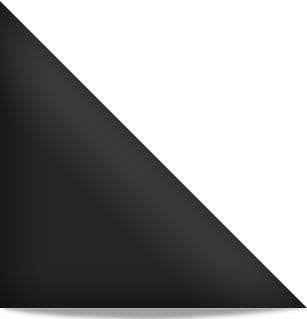 3 and half feet tall and a ball of fun. Who else could I be talking about other than Selene Luna? She may smaller than most stand-up comics but she stand against them all. Selene has brought her brand of lunacy to a club in Silver Lake on Sunset Blvd in Los Angeles and kicked some ass. Akbar is her venue and her show is called Selene Lunaís Dog and Pony Show. A dog and pony show is an old showbiz tradition. It is an amalgamation of acts it is vaudeville at its most primal level. Itís DIY, its punk rock and so is Selene.

Seleneís dog and pony show has its up and downs, when it is down man is it down but when it is up and it usually is it is hysterically funny as is Selene herself. She is one of the best parts of the show.

Selene is busy; she is working her ass off frankly. She and I chatted a couple of times and she agreed to take some time away from her whirlwind life to talk to me and Punk Globe.
Selene Luna:
Iím a 3í10? actress, comic and burlesque artist, born in Mexico and raised in Los Angeles. Iím an original member of the Velvet Hammer Burlesque, tour internationally and perform regularly with burlesque icon Dita Von Teese. Iím probably best known for my role in Lionsgateís feature, My Bloody Valentine 3D, and playing Margaret Choís assistant in Vh1's The Cho Show. My stand-up comedy has led me to work alongside Roseanne Barr and Robin Williams, as well.
Punk Globe:
How did you come up with the idea of The Dog and Pony Show?
Selene Luna:
The Dog & Pony Show was my best friend Jackie Beat, drag superstarís idea. During the Holiday season the entertainment industry tends to shut down, which is torture for someone like me because nothing bums me out more than idle time. Jackie suggested I put on a regular show during this downtime and it snowballed from there.
Punk Globe:
Do you have someone coming to perform that you are really excited about?
Selene Luna:
Yes, I was especially excited about having Alec Mapa, Coco Peru and Calpernia Addams at my last Dog & Pony Show. Iím a tremendous fan of their work and weíre all great friends so it felt like family night. Jackie Beat will be doing my April 29th show so Iím super excited about that too! Jackieís my vaudeville sister!
Punk Globe:
How did you get involved with Margaret Cho?
Selene Luna:
Margaret and I have been friends for a long time; we met at her birthday party years ago. Margaretís a beautiful dancer and she too is a fan of burlesque, so I began performing with her in the Sensuous Woman Show, Margaretís burlesque and variety show. After touring with the Sensuous Woman Show, we continued to work together in various capacities. Margaretís not only a dear friend but also my standup comedy mentor. I love that woman!
Selene Luna:
Absolutely! The best part about being on the "The Cho Show" was waking up in the morning to go work with friends that cracked me up all day.
Punk Globe:
Where has you best show been?
Selene Luna:
This is a tough question. Iíve been lucky and old enough to have done more shows than I can remember. Reaching back to recent memory and Iíd have to say it was last summerís southern tour with Dita Von Teese. We did a show at the Dallas House of Blues, and the electricity that came out from that audience was unbelievable. The audience made me feel like we were doing Madison Square Garden.
Punk Globe:
Have you had any really bad shows?
Selene Luna:
Ha! Yes, of course! Bad shows are learning moments for performers. I did a comedy festival in Maine last summer where I completely bombed. I simply wasnít connecting with the audience, and that happens sometimes. I was tortured about the experience for months. I had the opportunity to return to Maine this January where it was much of the same audience. This time, my set went great and felt thoroughly redeemed. My work was simply better because I learned from previously bombing.
Punk Globe:
Who would you have in your ďDreamĒ Dog and Pony Show? Living or Dead.
Selene Luna:
How much time you got? Liberace , Don Rickles, Burns & Allen, Jack Benny, Joan Rivers, RuPaul, Divine, Katt Williams, David Sedaris, Amy Sedaris, Madeline Kahn, Richard Pryor, Murray Hill, Chavela Vargas, Penn & Teller, Dirty Martini, Dina MartinaÖmy list is endless!
Selene Luna:
Iím most excited to announce that Iím returning to NYC to perform my solo show ďSpecial NeedsĒ at the Laurie Beechman Theater on March 31st
http://seleneluna.com/site/?p=2033
. Also, Iíll be doing a west coast tour with Dita Von Teese and opening for Margaret Cho in 2012. Please visit my calendar for dates and information.
Punk Globe:
You are travelling a lot, where will you be so our readers who donít live in Hollywood can see you?
Punk Globe:
Do you have any show business advice you would like to pass along?
Selene Luna:
If youíre thinking of pursuing a showbiz career, just remember, your agent collects 10% because you do 90% of the work. Selene Lunaís Dog and Pony Show plays on most Sunday nights at the Akbar throughout the summer. If you are in Los Angeles on a Sunday night around 8pm and have five bucks the show is well worth every single one of those five dollars and more!