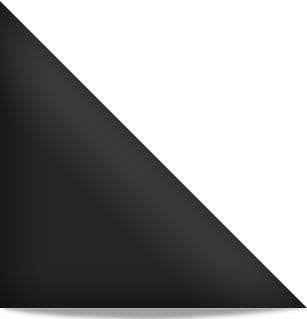 In his teenage years Rick Derringer was known as the kid who kicked the Beatles off the charts. Later he flew up the charts with his hit "Rock n Roll Hoochie Koo" . He is a well known producer and as well as a studio guitarist. Here is my interview with Rick and his wife Jenda who is also starting a solo career.
RICK DERRINGER:
Real cool guy
Punk Globe:
You had you first hit, "Hang on Sloopy" as a teenager. Being so young did you have a chance to be naive, or did you see it happening all along?
RICK DERRINGER:
We never saw it coming. The worldwide success was a complete surprise.
Punk Globe:
David Bowie covered "Sorrow" . You recorded the song when you were in The McCoys.. Were you involved with writing the song? If so, you could have retired from the royalties from that !
RICK DERRINGER:
As I wasn't the writer of "Sorrow" (The McCoys were the original recording artists) there were NO royalties from Bowie's version.
Punk Globe:
Your album "Guitars and Women," produced by Todd Rundgren is a power-pop cult favorite. The album features a lot of outside help, looking back do you think it had too much help? What's the scoop on the Rick Nielsen songs?
RICK DERRINGER:
In retrospect, I think it was a very good album of songs. Rick Nielson was a fan of my work and gladly allowed me to do a couple of his songs. I think they came out great. One of my favorites is still "Don't Ever Say Goodbye".
Punk Globe:
You are also known for your work as a studio musician. Do you find that when you work you contribute something more than what you came in to "lay down?"
RICK DERRINGER:
That's always why they ask you to play. They hope that you'll bring something 'special' to the project. I ever let them down!
RICK DERRINGER:
Liz and I were always on the scene. We were the consummate partyers.
Punk Globe:
After going down quite a slippery slope, you are now a Reborn Christian..?
RICK DERRINGER:
I am a "Jesus Freak", and I hope that I can take all of you with me.
Punk Globe:
Is there anyone you would like to work with that you haven't yet? Is there anyone you haven't worked with?
Below is a video of Rick playing with Cyndi Lauper in Paris
RICK DERRINGER:
I enjoy recording with all the greats. I've been blessed in the past, and I hope to see that blessing continues.
Punk Globe:
With troubles effecting all, how do you maintain such a positive attitude?
RICK DERRINGER:
This is the day the Lord has made, and I will be glad and rejoice in it.
Punk Globe:
You seem to be able to play any genre of music; what albums have been the biggest inspiration to your style? What is your "style?"
RICK DERRINGER:
To me all music can be divided into 2 categories: Good and Bad. I am inspired by all good music. My style is the stuff you hear me playing that sounds good.
Punk Globe:
Thanks do much for the time, Rick! What advice could you give the readers & struggling musicians out there?
RICK DERRINGER:
Don't leave your wallet in the dressing room. Play the music that truly comes from your heart, and listen to the Lord.
JENDA DERRINGER:
Rick likes my spontaneity, "spontaneous," "focused," and "playful."
Punk Globe:
How did you first get started in the music biz?
JENDA DERRINGER:
It was in 1985, when I had my first recording studio in my home. I had a dublex-house and I made it a 600 sq foot studio. It was a success to the public and a big asset to the town that didn't have one like that before. I was writing jingle, it was a Jingle House. I did things for the radio, but every type of music was recorded in that studio.
Punk Globe:
And, How did you first meet Rick? (be sure to add the "love at first sight" jazz).
JENDA DERRINGER:
Yeah, well, we met a concert he was drawn to me because we both grew up in Dayton. I was just wanting an autograph for my son, and he had a five year old daughter and he was going through a divorce so he wanted to talk. I didn't stay though, and had to go home for my five year old. Then I caught his next concert in Florida and we've been together ever since.
Punk Globe:
You have an album coming out, is that correct?
JENDA DERRINGER:
Yes, a CD album coming out all the time! My new "Hot & Cool" CD. The most important is my new single, cigarettes. I recorded it Friday three days after I wrote it. I wrote it for Rick to record but he told me he wanted me to go into the studio to record for him. We put it on tape and brought my CD home, now it's on YouTube. Now he's going to do a male version. It's about the pitfalls of smoking and constantly needing to have that next smoke.
Punk Globe:
How did the project come about?
JENDA DERRINGER:
I love life and it's about the love of life. It's against abuse of substances, self, others, children, adults and the elderly. I think music is the most heeling from of depression. That really motivated, maybe a little humor on the side. I want people to realize that lives not a bottomless pit, and there's light at the end of the tunnel…
Punk Globe:
You also write and sing with Rick..?
JENDA DERRINGER:
When anyone else hears us sing together, they say "our voices match so well." We have never tried to make that happen, it just does. It's just a very good fit, from the first song we did. We do a lot of songs together because of that. We just always complement. We always just love to be playful (again); we like to be playful with our music and songs. I think one day we are going to do a parody album like Rick did with Weird Al. Rick discovered him… Rick came from doing parodies and I have had always had an amazing love for parodies, so some day doing some more of that. We are looking for another parody artist to find to develop.
JENDA DERRINGER:
[laughs] I like to go on tour as a helper for the band, and I am Rick's definite person right on that he wants all the time with him but a lot of times I have to be near my elderly mom, our son with Asperger's (he's highly intelligent, Einstein had it). I love being around them as much as I can. Everyone that lives here always looks forward to their time here with me. It's really funny- I never had to ask anybody to do something, people are always happy when I'm around. I've had all the same friends for a long time. Also on the road, people say "I make them feel at ease." Me and Rick hear that over and over.
Punk Globe:
Which Presidential Candidate do you endorse?
JENDA DERRINGER:
Oh I can't endorse anybody! I think that there's a lot of conspiracies to collapse our economy. I think it's done intentionally to us by our non-allies…I don't even think I'll vote; I'm just a realist. Rick's the political one…
Punk Globe:
Thanks so much, what is the best way for fans to keep up with you and Rick?