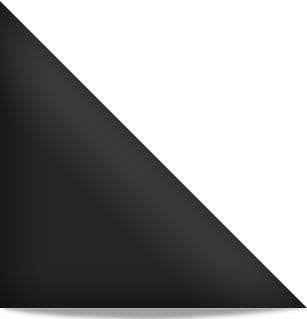 The Ramones will always be one of the most important bands on the face of the planet. To me, it was their uniformity in spite of personal conflict that made them more than "The Beach Boys on speed," as Jayne County put it. Each member had his own personality under his leather jacket, but Richie dynamically transformed the band. When he sat behind the kit, The Ramones played faster and louder than ever before. Now, Richie is busy banging out his new solo project. Those songs and this interview are pure, raw, Richie Ramone!
Punk Globe:
Hey Richie, thanks for doing this interview. Could you tell us a bit about yourself and your solo project?
Richie Ramone:
I'm a kid from Passaic, New Jersey who played hard and was always getting into trouble. I started playing drums at the age of four, and at twenty-four, I found myself in the greatest band of all time. Entitled is about my life and all the things that make me tick. After listening to this record, you will learn who Richie Ramone is, and tap into my inner soul. I hope you like to rock because this album will hit you hard.
Punk Globe:
How did you go about finding the right mix of musicians for your band?
Richie Ramone:
I met my band through friends of mine and just hanging out on Sunset Strip. To me, it is important to have a band you enjoy being around and especially people who understand your songwriting and vision, the way you hear it in your head. Tommy Bolan (lead guitar), Clare Misstake (bass), and Ben Wah Reagan (rhythm guitar & drums) are the band I will be on tour with later this year. They have all of those elements!
Punk Globe:
You can definitely hear a metal-tinged sound with this band. Was that a conscious decision or just the way your songs are coming out?
Richie Ramone:
It was a conscious decision to make a tough record that I could shove down your throat. When I first heard Tommy Bolan lay some of his shredding and color on my demos, I knew it was right and he loves pizza. The Ramones, Too Tough To Die is a perfect example of toughness, and brought the sound of the band back to its roots. I like a darker, in your face vibe when it comes to songwriting, and Tommy's guitar work helps give the album it's own identifiable sound.
Punk Globe:
Do you ever go back and retool the songs you wrote with The Ramones?
Richie Ramone:
I re-recorded all the songs that I wrote for the Ramones in the '80s and gave them a Richie Ramone sound. There are four of them on the new CD, as well as eight new songs. Those songs were just too good and a big part of my life.
Punk Globe:
Joey encouraged you to write songs, didn't he? Did he ever tell you if he had a favorite song of yours?
Richie Ramone:
Joey was a big inspiration, a fan of mine, and did encourage me to do more. What lead singer lets you take the mic like I did with (You) Can't Say Anything Nice? That says a lot about who Joe was and his lack of insecurity. Can't remember his favorite song or if he had any, but I remember everything we did together and miss him dearly.
Punk Globe:
Did you have a favorite song of his?
Punk Globe:
What did you think of Joey's posthumous solo album, "Ya Know?"
Richie Ramone:
Ya Know is a great body of work and it was an honor for me to be a part of it. It was really sad at times listening to Joey croon over and over when I was in the studio recording the drum tracks for the album. Mickey Leigh and Ed Stasium did a great job with putting the project together and letting us fans hear Joey's last works.
Punk Globe:
You said that the first song you wrote with the Ramones had a minor seventh chord that "freaked Johnny out," did he ever outright reject any of your songs like he did originally with Dee Dee's "Chinese Rock?"
Richie Ramone:
Never knew about Chinese Rock but yeah, he never really liked to expand the boundaries or be too adventurous. The problem was, there was just no other chord that worked as well creating the suspense I wanted in the song Humankind. Sorry Johnny....
Punk Globe:
What was it like working with Dee Dee on his hip-hop album?
Richie Ramone:
Dee Dee would leave Queens, NY at 7:30am, and take the subway to my apartment in the city. I had an 8 track Tascam machine to record on, and he would bring notebooks full of lyrics, and I would write and produce the music. We even did a rap medley for Chubby Checker, and when we shopped it to a label, they kinda stole the whole idea. I have many great recordings from my sessions with Dee Dee in Manhattan, and someday I would want them to be released.
Punk Globe:
What's your relationship with Marky, Tommy, and CJ like?
Richie Ramone:
I met CJ for the first time in 2012, when both our bands were performing at the Mosrite 60th anniversary party in Nashville. He is a great guy and it was good to catch up. I played at the Joey Ramone Birthday Bash three or four times, and that is where I've been able to catch up with Tommy. Always great to see him and shoot the shit. Ya know, everyone is busy with their own lives and doing what they do. I wish it was different but it is the way it is. Marky and I have never spoken.
Punk Globe:
Because Tommy was the first drummer and Marky was with the band the longest, do you ever feel overlooked in the legacy of the band?
Richie Ramone:
I think the term overlooked is just an opinion. The kids know who was in the band and everyone's contributions. Just being a Ramone and blessed with the opportunity, is fucking huge. A Ramones fan is somewhat of a special breed. You can never fool them into believing something that is not true. They are way too smart for that.
Richie Ramone:
Mickey and I have been good friends for a long time now. He is a straight shooter and tells it like it is. I would love to do some shows with his band, so let's see what happens and maybe, just maybe, it will surface.
Punk Globe:
I was in Criminal Class Review Volume 6 with Mickey and he had a story in there about the time he got busted by the feds for selling pot. Did you hear about that when it happened? What was your reaction?
Richie Ramone:
I don't really remember too much about that story, my brain has trouble going back that far. Next time I talk with Mickey I will ask him to refresh my memory.
Punk Globe:
George Tabb from Furious George guest edited that issue of Criminal Class Review. What do you think of Furious George's cover of "Wart Hog?"
Richie Ramone:
George is Mr. Warthog! He comes up and sings that song at all the Joey Ramone Birthday Bash events to the crazed fans in the audience. Tabb is a great guy and in fact his company, Volume and Tone, have just released the Richie Ramone signature guitar strap. I also have a signature series Mosrite guitar that I wrote songs for Entitled on, and his high quality leather strap was the perfect combination. All my proceeds from the guitar strap go to the Max Love Project for fighting children's cancer.
Punk Globe:
Do you still keep in touch with any of the friends who you brought to see The Ramones in 1974 and told you they were terrible?
Richie Ramone:
No, that was back in high school and I have no idea what they are up to. Sometimes on facebook you get people saying they went to high school with you, but I can't remember them so I don't friend them.
Punk Globe:
Does Monte Melnick's book, "On The Road with The Ramones," capture some of your most memorable tour moments accurately? If not, is there anything you'd like to clear up or make known here?
Richie Ramone:
The Road Cat's book is all quotes and that is really hard to get wrong. Monte did a great job and is quite the celebrity now, as he should be. There is always talk about the most truthful or most informative book written about the Ramones, and in my opinion Mickey Leigh's, I Slept With Joey Ramone, rises to the top of the pile.
Punk Globe:
How did you get involved with DC Jam Records?
Richie Ramone:
I signed with a new management team, Doreen Sanchez at MediaMix Management, and she brought the offer to the table. It took a long time to find the right label, and Darron at DC Jam Records, was indeed the one. I have a great team around me now and especially people who understand me. The Richie Ramone camp is alive and well.
Punk Globe:
What's been the most helpful thing that Darron and company have done for you?
Richie Ramone:
They believe! They get it! They understand my vision and complexity! They are working hard and giving this record all that it is due. Darron and the staff at DC Jam rock and Doreen is a very smart cookie. I feel blessed.
Punk Globe:
What do you think will surprise long-time Ramones fans most about this record?
Richie Ramone:
I don't know if you would call it a surprise, but they may be expecting to hear a Ramones record, when in fact they will hear a Richie record. I find my songwriting to be a little darker lyrically, along with slamming guitar work by Tommy, that give it it's own sound. It still has the intensity and aggression during my years with the Ramones, which honestly will forever be a part of my soul and sound.
Punk Globe:
What was the most important thing you learned in the process of making this album?
Richie Ramone:
Never think that you can fix it all in the mix. When you are recording you must really pay attention to the sound you are laying down, and if that works with the song. It makes mixing easier when your tracks sound the way you want them from the get go, and also I would try to sing more during the recording process. That way you don't have to croon for twelve hours everyday, and you can break it up over the couple weeks you are in the studio. Drink lots of tea!
Punk Globe:
If you were never in The Ramones, would you still be writing, playing, and recording music? How would your songwriting be different if you had never joined?
Richie Ramone:
Only the higher powers have the answer to that question. What I do know is that after five years with the band, their aggression and attitude has shaped my sound somewhat. Thank you Joey, Dee Dee and Johnny.
Punk Globe:
What do you get to express in your jazz and orchestral projects that you don't in punk?
Richie Ramone:
It is the total opposite of punk and rock, and that is what is attractive. You get to express yourself on the drums in a different way, and drive a 90 piece orchestra to boot. You only do one rehearsal and that's it! I will definitely do more of those concerts and arrange more for the symphony, but Entitled is my love now, and the world tour is about to start soon.
Punk Globe:
What's been the most fulfilling project in that area of your career?
Richie Ramone:
I did three nights in LA and the crowd was just insane. It was a throwback to the drum god era for many who attended the performance. The West Side Story Suite that I arranged, still has that aggression we talked about before, and the audience was filled with city officials along with high society, and the former Governor who came two nights in a row. They came to see a punk. Pretty cool huh?
Richie Ramone:
Wow, I never thought of that. You may be on to something here. Give me a call and we can discuss this...ha
Punk Globe:
Mike Watt of the Stooges and Minutemen has talked about Coltrane's influence on his work. Is Coltrane a big influence on your work as well? If not, who is the biggest influence for you in terms of jazz?
Richie Ramone:
Mike Watt, he's the shit. Buddy Rich and Gene Krupa are key in my book. Rich had all the speed and Gene had all the antics. They were the bad boys in their day, and fuck could they play.
Punk Globe:
Thanks for the interview, Richie. Any final words of wisdom for our readers?