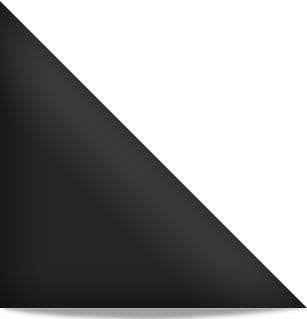 DON'T BE A DRAG JUST BE A QUEEN
The legendary Natasha NYC with one of her famous catsuit '' Barbarella'' wore by Brandy Durante , I definitely put this on my sister wish list for the next xmas( i dare you to think it's for me ! ) what a stunning catsuit , i still don't understand why gaga doesn't wear Natasha yet!!!
Natasha started her punk designing career in 1977.
Visit-
natashanyc.com
---
PICK OF THE MONTH - TISH AND SNOOKY
MANIC PANIC ....
Tips – wear lips pencil underneath your lipstick for a long lasting and a gloss on top.
visit-
manicpanic.com
---
Makeup tutorial – Amy Winehouse
This month we are going back to black!


Step 1: Use a flat eyeshadow brush to apply a vanilla hued eyeshadow over your eyelids, up to the brow bone. Make sure it is thickly applied.

Step 2: Dip a thick eyeliner brush into the gel-based black eyeliner in a jar. Close the first eyelid and, starting at the inner corner of the eye, drag the brush from the corner to the middle of the eyelid. Create a line of eyeliner that is so thick on the lash line, that when your eyes are open, you can see it.

Step 3: Starting at the middle of your lash line, draw the eyeliner upwards and bring ir almost to the end of your eyebrow. Then, draw downwards with a line to end at the outer corner of your eye. Fill in this empty space between the lines with black eyeliner. Make sure the end of the eyeliner, by the eyebrow, is at a sharp point. Let dry completely before opening your eyes, to avoid smearing. Repeat for the other eye.

Step 4: Take an angled eyeshadow brush and dip it into a grayish brown eye shadow. Create a line of this shade from the outer corner of the bottom lash line to the inner lash line for some definition. Repeat on the other eye.

Step 5: Apply black mascara thickly to your top and bottom lashes.


---
HOW TO APLY YOUR MASCARA


Step 2: Pull the wand up and through lashes, wiggling as you go. The wiggling part is key because it separates lashes.

Step 3: In this final step (which I always skip), close the eye and place the mascara wand on top of lashes at the base and pull through to remove any clumps.


---
LIPS
Your eyes are already a focal point, so you can go the subtle route with pale lipcolor or glam it all up with red -- it's up to you. For soft lips, apply a pale pink or rose lipstick. You can follow with a light coat of gloss if desired.

Red lips should be colored with a flattering shade and then outlined with a matching pencil. This prevents feathering and bleeding of the lip color.

Amy has a distinctive piercing above her upper lip, which looks like a mole from far away. If you have a piercing in the same spot, congratulations -- your look is complete! For women who don't want to pierce this area, use liquid eyeliner to create a mole.


---
SPRING/SUMMER CRUSH 2012
"FASHION IS VERY IMPORTANT IT IS LIFE-ENHANCING AND, LIKE EVERYTHING THAT GIVES PLEASURE IT IS WORTH DOING WELL" - VIVIENNE WESTWOOD.
---
Blonde is the new black
Good bye red ... Welcome pink .....
The hottest colour for Spring 2012.


Your blond locks it's gone!!!! Not forever cause the next day you want to be BLOND AGAIN .Yes I did it!!!, ,and ran to the store to get myself couple bottles of bleach...(and the vodka to kill the pain) but after few applications i turned PINK.... don't worry because this spring....PINK is the hottest colour of the year......but i do not recommend this to try at home, please kids.

Instead Tish and snooky have a Fabulous range of dye hair product and they have pink.