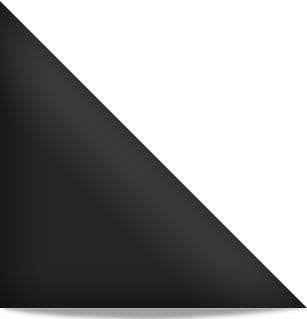 I have known the very talented Olivia Barash forever.. I was so excited to hear, that she was involved in directing a film project, that is currently being made about the legendary Viper Room. I got the chance to chat with her and get all 411 about the project.. I adore Olivia! I hope you enjoy my interview with her. Most importantly, I hope you will support the film and help make this fantastic documentary happen....
Punk Globe:
Please tell the readers about your plans to do a documentary on The Viper Room?
OLIVIA BARASH:
We've already started shooting interviews and such and collecting archival footage for our documentary on The Viper Room.
Punk Globe:
I understand that the documentary has the working title of "Friends Of The Viper Room'.. Tell us the premise of the film Olivia?
OLIVIA BARASH:
So far, the premise for the film is how the Viper Room was a unique nightclub like no other in it's hey-day in the 1990's, when Johnny Depp owned it. It was the intersection where Hollywood met Rock & Roll, where so many amazing bands launched their careers from with an audience filled with celebrities!
Punk Globe:
Olivia, is it true that you are directing and producing the documentary?
OLIVIA BARASH:
Lies… All lies! No, no, no, haha! It is true that I'm directing the film and producing it with Bill Fishman and Fallout Entertainment.
OLIVIA BARASH:
Indeed, this is my directorial debut! If I sound excited, it's because I am! It wasn't my idea to be a director because I used to think it was so cliché for an actor to want to direct. I was pursuing a career as a producer, when Bill Fishman approached me with the idea of doing a documentary that I had a personal experience around and we came up with The Viper Room as a great subject for a film. I thought I was just producing it and just before our first day of shooting, I asked Billy if I was directing the film because it seemed like that's what was up… He said, "Yep, you're directing it." I was excited and a little nervous all at the same time. But all in all, this has been a great experience, so far!
Punk Globe:
Is Fallout Entertainment your company?
OLIVIA BARASH:
No, Fallout is Bill Fishman's company. I am a mere minion.
Punk Globe:
You also worked as a co producer on the film "Blue Dream." That was your first time working as a producer? How did you enjoy it?
OLIVIA BARASH:
Blue Dream was my first film as a producer that went into production and it was really fun to work on.I've, actually, been developing projects for the past five years as a producer and a writer, raising finance, story and script development and the rest of the duties a producer has on projects in their early stages.
OLIVIA BARASH:
I was just notified that Blue Dream is coming out on DVD. The film is about this journalist, played by James Duval, who gets mixed up in the world of sex and drugs. I play an eccentric film critic who gets mixed up with James Duval's character. I have a pretty hilarious sex scene in it where I lip-synch to Wagner's German opera, Der Ring des Nibelungen.
Punk Globe:
In 2009 you also acted in a film called "Repo Chick" tell us about that?
OLIVIA BARASH:
Repo Chick was Alex Cox's quasi-sequel to Repo Man. I was out of the film industry for quite some time when Alex found me, again, asking me to do a cameo role toward the end of production. I'm really honored to say that I was in a film with Karen Black, Chloe Webb and Roseanna Arquette!
Punk Globe:
Did you enjoy working with Alex Cox?
OLIVIA BARASH:
I always enjoy working with Alex Cox. He is one of the most uniquely talented directors I've ever worked with!
OLIVIA BARASH:
I did get to know Karen Black, but, after working on Repo Chick. We got to know each other better, on another project that I was producing.
I just acted in another cameo role in a feature film called A BEACH GIRL'S TEMPORARY ARMS, produced by Maria McKee and her husband, Jim Akin, who wrote and directed the piece. He is a brilliant filmmaker! Loved working with both of them and hope to do more work with them in the future.
Punk Globe:
How involved is Bill Fishman with this documentary?
OLIVIA BARASH:
Bill Fishman is my producing partner on Friends Of The Viper Room and the man who made the project a reality and got it started in production.
OLIVIA BARASH:
The time period of the story within the film, focuses on the 90's and the history of the club, plus we are planning to film a Viper Room reunion concert, present day.
Punk Globe:
Tell us some of the people you plan on interviewing?
OLIVIA BARASH:
Reaching out to Quentin Tarantino, Iggy Pop, Flea, Dave Navarro, Dave Grohl, Gibby Haynes, Courtney Love, Rick Rubin, Ginger Coyote and more… Have already interviewed Chuck E. Weiss, Bob Forrest, Patty Schemel of Hole, Chris Goss of Masters Of Reality, Maria McKee, Norman Reedus and more…
Punk Globe:
How are you raising funds for the film Olivia?
OLIVIA BARASH:
Like I said earlier on, Bill Fishman got us started into production, then we raised a little more money on Kickstarter and now we are looking for finishing funds from people who believe in the project.
OLIVIA BARASH:
Absolutely! Anyone who's into supporting our film with funding or if they have any archival footage or photos from The Viper Room, The Central, Filthy McNasty's, or the Sunset Strip scene, please email us at: contact@falloutentertainment.com
Punk Globe:
Do you have any other Internet addresses for the film?
OLIVIA BARASH:
We should have a website up soon. We have our Facebook Fan Page called Friends Of The Viper Room Movie and our Twitter page @viperfriendsdoc and peeps can always message me on Facebook if they really want to get through. We also are up on imdb.
Punk Globe:
Tell us your involvement with The Viper Room, Olivia? Did you perform alot there?
OLIVIA BARASH:
Johnny Depp and Sal Jenco hired me back in the mid 90's as the Viper Room's promoter and V.I.P. Liaison. I was the liaison to our celebrity and musical guests. I got to throw some awesome benefits and parties. I feel so lucky to have gotten to be part of such a magical scene that made it's mark in Hollywood history, ya know..?
OLIVIA BARASH:
However long it takes to do so. That's the world of making documentaries.