New York Dolls Headline UK Festival



Headlining Saturday night at
LOTF
2008 we have some bonafide music legends, the one and only

New York Dolls

...
The legendary proto-punk heroes,

The New York Dolls

, will be hitting Merton Farm for an exclusive HEADLINE slot at a UK Festival this Summer in the midst of a European jaunt taking them to some of the biggest stages in the world.
And we're absolutely delighted...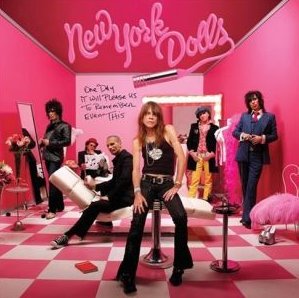 Formed in the early '70s,

The New York Dolls

are one of the most influential bands of all time, laying the groundwork for the punk revolution of the mid 70s. They provided the template, and bucket-loads of inspiration, for bands across the globe, from

The Sex Pistols

and

The Clash

to

Kiss

and

Mötley Crüe

and even

The Smiths

.

Famed for their extravagant and raucous performances, David Johansen, Sylvain Sylvain and crew are set to plough through the old classics like "Trash" and "Jet Boy", as well as new material from their recent 'One Day It Will Please Us to Remember Even This' album, which is sure to blow the straw from your ears.
On Friday night the "tribute" bands are playing -- these will include

No Future

(Sex Pistols) Tribute Band; and

Blondee

, the UK's finest (Blondie) tribute band.
Definitely one of the best tribute acts in Kent, if not the country,

Blondee

have promised to pack as many massive hits into their LOTF slot as they possibly can.


NO FUTURE Set To Play On FRIDAY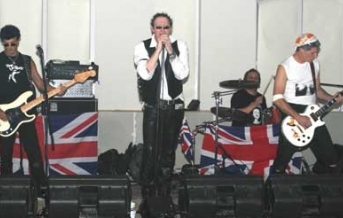 No Future

are said to be one of the world's best "Fake" Pistols bands, as not only do they sound like the Pistols, but they look like them too; every effort has been taken to try and reproduce the spirit of the

Sex Pistols

and its all about having fun. They play nothing but

Sex Pistols

music in the spirit of 1977, and wear seditionaries' clothing. They even try to wear the right clothes (as close as they can) that were done on famous gigs and vids ie the river boat look or the pretty vacant video or the last gig,No Future try to be as realistic as possible, they try to use the right instruments -- even has the stickers -- we try to do justice to the best rock n roll band ever "

THE SEX PISTOLS

."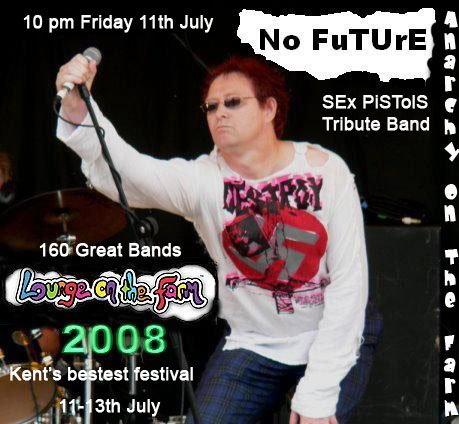 The whole event takes place over 3 days and hosts 160 great bands

.