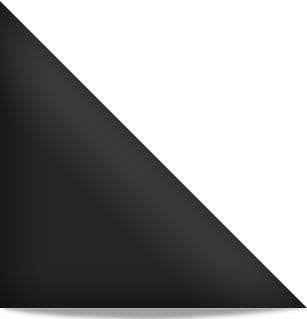 I had the pleasure of interviewing rock biographer and journalist extraordinaire Nina Antonia. With people like Johnny Thunders, Morrissey, and Johnny Marr in her corner, it's hard not to respect her. I hope you come away from this interview appreciating Nina and all that she does. Thanks and enjoy.
Punk Globe:
Hey Nina, thanks for doing this interview. Please tell us about yourself and your writing.
Nina Antonia:
I'm older than the tombs of Egypt and younger than the moon. I always find it easier to write about other people than talk about myself. I suppose my journey is in combining literature with the jagged edges of pop culture.
Punk Globe:
You were a little kid in Liverpool when the Beatles were at the height of their fame, right? Did that help spark your romance with rock n' roll? If not what did?
Nina Antonia:
I was so little when the Beatles ascended, I had no realization of what was happening but I did sense from growing up in Liverpool in the Sixties that music could go change the world. Liverpool at that time was a very intense place, the vortex of the cultural world. It's like Berlin in the 1980's, New York at the time of The Factory; you have a sense of energy. Did it rub off on me? I'm not sure but I do remember liking the snarly guitars on the Kinks song 'You Really Got Me', sparking up my innermost punkiness, when my father played his records. The catalyst however, was seeing a picture of the New York Dolls in 16 magazine. The big stores in town used to get the US teen mags on import and I'd save up for them. When I saw that picture of The Dolls, the past, present and future kind of fused for me. I knew that Johnny Thunders had 'It', he was rock n' roll.
Punk Globe:
What made you first want to write about music instead of just listening to it?
Nina Antonia:
It inspired me to create and I was an avid reader. I was an insular kid and getting lost in books was a favourite pastime, equal to listening to music. Whenever I got English homework at school I'd endeavour to write about my musical heroes, it made schoolwork a much livelier prospect even though the other kids in my class thought I was weird for liking The Dolls but that was fine with me. The battle lines were drawn between the good kids, the metal heads and well, me………pre- the internet the only source of reference I had was the music press. I felt alienated yet vindicated at the same time.
Punk Globe:
Have you ever been in a band or played music on your own?
Nina Antonia:
When I was about 14, I really wanted to learn to play the drums so I went to a music shop but when I saw how much a kit cost I was shocked. It would have cost a thousand years of pocket money. I should have gone Rock Action style and played oil drums but I was never that macho! I made a brief appearance with the Pixie Phone Orchestra; featuring Phil King from Jesus and Mary Chain, Rob Green from Subway Sect and an English journalist called Mark Paytress, about ten years ago. We played a 15 minute freak out version of Pink Floyd's 'Set the Controls for the Heart of the Sun'; in a church crypt to a screened backdrop of 50's style flying saucers. A pixie phone is a wooden keyboard made popular by Tyrannosaurus Rex but I wasn't the best player in the world and got thrown out after the first show! I'm now obsessed by Theremins and dream of owning one.
Punk Globe:
Do you remember where you were the first you heard the New York Dolls?
Nina Antonia:
Lost in space in my parent's front room.
Nina Antonia:
That there were alien life-forms and they played rock n' roll. I felt alive, invigorated, like the Bride of Frankenstein after a 1000 volts. The Dolls were just so chaotic, charming and alarming. I'd found my reason to believe. We all need one.
Punk Globe:
How did the opportunity to write a biography of Johnny Thunders initially come to you?
Nina Antonia:
I suppose I sort of created it but destiny was on my side. I was living in Manchester at the time and one day I went into town and I was looking at the music books, I think Iggy Pop's 'I Need More' had just come out. I was browsing the shelves thinking, 'I wish someone would write a book about Thunders' and decided to take matters into my own hands. I had absolutely no experience aside from writing a couple of minor features for local fanzines, one on the Dolls the other about the Cramps. However, had it not been for Johnny's English label, Jungle, 'Johnny Thunders – In Cold Blood' may never have come out because it was initially turned down by a bunch of mainstream publishers. Johnny Thunders was not an obvious subject for a book at the time.
Punk Globe:
Had you ever seen The Heartbreakers or Johnny solo live before writing the book? If you had what was it like.
Nina Antonia:
I originally bought tickets to the Anarchy tour but it was cancelled in Liverpool, I cried when I got the refund because I'd wanted to see the Heartbreakers so badly and London was a million miles away or at least that's how it felt at 16 years of age. Still, Johnny did return to the North of England and I was ready this time. What was it like? Johnny was on great form, entertaining yet menacing. I feel privileged to have seen him play because recordings don't truly convey either charisma or his unique guitar sound. Johnny really understood how to wind a crowd up, he was a real showman and an electrifying performer.
Punk Globe:
What was the most interesting thing you learned about Johnny from researching the book?
Nina Antonia:
The most important thing was that I got to know him, I learned that he had a heart, was a real human being. More real than most. He was a vulnerable guy in his own way, who didn't have any protection from the music industry, few places to hide and nowhere to run to, especially once he left Sweden.
Punk Globe:
Johnny called you 'the smartest chick he ever met'. What where your interactions like with him?
Nina Antonia:
I wrote a semi-autobiographical memoir called 'The Prettiest Star' (SAF) which describes those interactions in some depth. Johnny could be a very magical person to be around, he had a wry sense of humor and by calling me 'The smartest chick he'd ever met' he was bestowing a compliment whilst patting himself on the back like Bugs Bunny or something, the inference being 'She gotta be smart if she's writing about me!' Every time we met was an adventure although he could be a homely guy as well. The only thing that put the hurt on was of course, the drugs. That was the inescapable reality of his every day existence. However, at that point in his life he did protect non-users and was tactful around them so if you chose not to be involved, you didn't have to be.
Punk Globe:
There was this anecdote in "Please Kill Me" by Legs McNeil where someone described Johnny's body as covered in abscesses when he was deep into his heroin addiction. What was the most disturbing depiction of how heroin ruined Johnny's life that you came across?
Nina Antonia:
Thunders was shackled to drug need. I suppose the most shocking thing for me was how quickly he declined. I started working on the book in the early 80's and Thunders passed away in 1991. Once his manager, Christopher Gierke, bowed out and he split up with his girlfriend, Susanne, his health seemed to buckle very quickly. It isn't just the drug that kills you but the associated risks as well and he wasn't the kind of guy to look after his health. If you look closely at photographs of Johnny in that ten year period of 81-91, you can see the junk life taking its toll. Johnny didn't have the kind of protection of someone like Keith Richards who could afford to stay relatively well whilst maintaining a habit.
Punk Globe:
Are you upset by people who have never done heroin and try to glorify it?
Nina Antonia:
You can't expect people to know everything but it pays to have a realistic perspective. I hate it when fashion magazines go through 'Heroin Chic' phases, making the models look beautiful yet sick, because if the girls were really getting high on set they'd be straight out the door. It's a very dangerous fantasy perpetuated by people who have little understanding of the damage serious addiction causes not just to the person themselves but to their loved ones. In rock n' roll it's seen as some kind of badge of courage, especially from the Nikki Sixx brigade, who are to some degree insulated from junkie street life. Naivety is a luxury only the privileged can afford when it comes to hard core substance misuse. Addiction is easy to come by and incredibly hard to leave behind. It's not radical, it's tragic especially in this day and age when we are informed of the risks. When Johnny started using, people weren't as aware of the dangers, now there are no excuses.
Punk Globe:
'In Cold Blood' is being optioned as a movie, isn't it? Are you writing the screenplay or will you be involved in some other capacity?'
Nina Antonia:
' Johnny Thunders -In Cold Blood' has indeed just been optioned to an American production company. It's exciting and nerve wracking all at the same time because I've had to hand over my 'baby' for it to grow. I do have some say but it's in the capacity of consultant. Its early days and the script is currently being structured, which is the foundation of the whole thing. I can't wait to see it!
Punk Globe:
Who would be your first choice for the role of Johnny Thunders?
Nina Antonia:
At this stage, it's a wish list. Adrian Brody would be a dream although he's much taller than JT was in real life but he's a brilliant actor. I believe his mother was a punk rock photographer and he has some interest in the subject. Al Pacino would have been great but sadly he's a little too old now. I would have said Johnny Depp but there's something a little too comfortable about him, these days, he needs to get his edge back, still I should be so lucky!! Do you think I'd say 'Pass' if he ambled along with a guitar in his hand? For all I know, there could also be a great unknown out there who would be just perfect. I crossed over the line into multiple choices didn't I?
Punk Globe:
You were an interview subject and research coordinator for the film 'New York Doll' about bassist Arthur Kane, what was it like to get to know Arthur just months before his death?
Nina Antonia:
I'd been corresponding with Arthur for quite some time, prior to the movie. I interviewed him extensively for 'The New York Dolls – Too Much Too Soon' and we stayed in touch from that point on. Arthur was a really sweet guy, his dream was for the New York Dolls to reform, that was one of his main topics of conversation, along with his cats, being broke and feeling isolated. He felt that his youth had been ripped off and was writing his memoirs, so he'd send me extracts. I'm not sure if the book eventually came out but 'New York Doll' is a fine testament to Arthur, it's incredibly moving and sensitively handled. I spoke to him on the phone, the evening of his death. It was very weird; I'd gone to Manchester to see the remnants of the Dolls play on a bill with Morrissey. Arthur should have been on stage so as soon as I got back to London, I called him. He said that he thought he had flu and that he was tired from filming but he'd taken comfort from being visited by his pastor. I wished him goodnight and told him to rest up. I can't watch 'New York Doll' without crying but I'm so glad they made that documentary and grateful to have participated in it.
Punk Globe:
Can you please tell us about your non-Dolls related books?
Nina Antonia:
The original version of 'Johnny Thunders – In Cold Blood' first came out via Jungle Books in 1987. An updated version is available with new material through Cherry Red books. I followed that up with 'Peter Perrett – The One & Only' which was well received, I still get really nice feedback but it's out of print now and the publishers, SAF, no longer have the same staff and are being elusive. It's really frustrating because we started talking about an update and reissue but if they won't pick up the phone what can you do? I'd take it somewhere else if I could. An on-line blogger made a comment along the lines that I needed to get my act together but I'm not in a position to 'strong-arm' this particular situation. So if you do manage to track down a copy of 'The One & Only' grab it because it's pretty rare. As I mentioned earlier 'The Prettiest Star' is a semi-autobiographical account that also considers the ephemeral quality of pop. The story is split between myself and L.A Glam boy, Brett Smiley, who was managed by the Rolling Stone's former mentor, Andrew Loog Oldham. In the end, all of the characters, including Johnny Thunders, cross paths with one another.
Punk Globe:
Johnny Marr from The Smiths loved your Perrett book, didn't he? What do you think of Marr telling David Cameron that he isn't allowed to be a Smith's fan?
Nina Antonia:
I was fortunate enough to meet Johnny Marr some years ago and he was really nice, said he was a big fan of the Perrett book. He told me a funny story about how when he was in his teens he'd gotten picked up the police one night but he felt that he could tough it out because he was wearing an Only One's T-shirt. He said that Peter Perrett and Johnny Thunders had been major influences on him. He was quite right to tell David Cameron that he isn't allowed to be a Smith's fan; Cameron stands for everything the Smiths were against. The other person to square up to Cameron was the mighty PJ Harvey, who on live television told the prime minister to stop slashing arts funding. Of course he came out with something patronising in response but it didn't matter, Harvey had made her point most eloquently. It was a thousand times more challenging than the Sex Pistols on the Bill Grundy show, yawn. Punk is a frame of mind not a four letter word.
Punk Globe:
Morrissey also loved your Thunders & New York Dolls books, so could there be a Smiths book written by you in the future?
Nina Antonia:
There's been a plethora of Smith's books already. I'd be more likely to want to write about solo Morrissey, he's a fascinating character. We kind of grew up in tandem, he in Manchester, me in Liverpool, both writing letters to the music press about the New York Dolls. There was one edition of Sounds that featured letters from the pair of us, about The Dolls. Strange but true.
Punk Globe:
Is there anyone you'd like to do a biography on that you haven't gotten the opportunity to write on yet?
Nina Antonia:
I'm working on a new book entitled 'Burned Youth' which features essays on Nico, Michele Breton, Nancy Spungen and Peter Doherty. It's about paying the price for transcendence. Each character holds a certain fascination and their stories intertwine across the decades. I'd always wanted to do something with a more feminine aspect to it whilst Peter Doherty, who has written the preface, gives it a contemporary feel. He's the last poet of Albion and quintessentially English. The assembled cast are all risk takers, one way or another. Art should take a risk otherwise what's the point? I've also been in conversation with Boyd Rice about a literary collaboration as well, which I hope will take shape later in the year. The mainstream would have us believe that there are no alternatives but there is, as Punk Globe more than testifies.
Punk Globe:
Poetry readings and spoken word, what have those been like?
Nina Antonia:
I was initially coaxed into the spoken word arena by a literary event promoter called Jay Clifton about four years ago and haven't looked back. My partner, former Skuzzie, Jerome Alexandre always plays guitar for me, he sets up a moody backdrop to go with the lyrics. The best way to describe what we do is 'Black Box Verse' civilisation on its last legs. We've recorded some tracks with a talented pianist/composer, called Miro Snejdr as 'A Warning to the Curious.' The dream would be to find a label interested in putting them out. The last show I did was with Jerome's new band, Deadcuts, at the Horse Hospital in London, the building dates back to the 18th century and is steeped in history. It was a suitably vampiric setting. I was honoured to have John Perry from the Only Ones and his partner, Maria, come to see us. Now that was nerve wracking!! I tried not to look too hard into the audience.
Punk Globe:
I was talking to a friend of mine from Surrey who's a few years older than I am and she had never heard of The Specials or really listened to the Clash. How important do you think it is that we preserve the work and stories of the musicians that change our lives so that we can share them with others?
Nina Antonia:
That's a very important question. It's vital especially in the time of corporate controlled talent shows. The notion that one has to be beautiful and sterile to some how qualify to succeed in music has to be dispelled. That's what Punk at its best, did. I cringe at the self-appointed judges and am horrified by the willing subjugation of the contestants. It's harder than ever to make it on your own terms but if enough people turned their televisions off all over the world then it could be done. Although there is a tendency to be overly referential about The Clash, especially in the UK, they inspired a generation whilst The Specials made some incredible music. They were organic bands, authentic. If elements of the past can inspire, then it must be preserved. I guess that's what scares me about Kindle and their kind, it means that some of the more obscure or challenging texts will slowly be edged out of history. It's the same with music. I met a kid recently who said he wasn't even going to try and get his band off the ground because he didn't have enough money; I thought that was really sad. Money helps but it's not everything. You have to hang on to the dream somehow.
Punk Globe:
Thanks again for the interview. Any final words of wisdom for Punk Globe readers?
Nina Antonia:
It's been my pleasure. You've concluded with the hardest question of all; what can I say? 'Words are weapons, choose them with care.'