Eric and Wink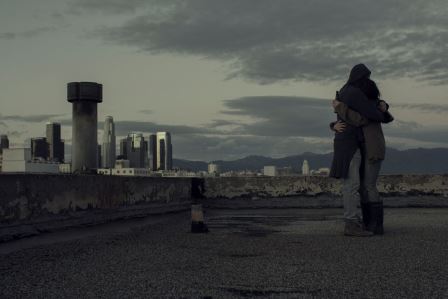 I met Nikki Palomino and Ginger Coyote thanks to the awesome Will Sid Smith. Will told me about Nikki's radio show Dazed and he arranged an interview to talk about my musical film DMUS. Ever since that day, it's always been a pleasure for me to be in touch with all of them. They're not only great artists, but also wonderful people and I'll always be grateful for their kindness and support. As Punk Globe readers may know, Nikki is currently shooting her film Dazed, so I thought it was time for me to return the favour and let people know more about this very talented lady and all her work.
Eric and Wink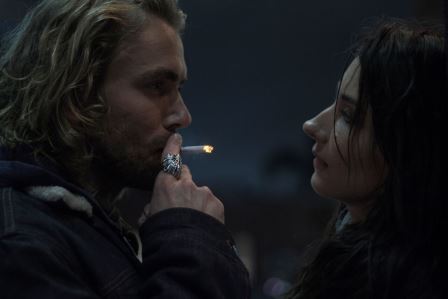 PUNK GLOBE:
In 2004 your film noir Baby was released. How do you remember those days?
Nikki Palomino:
Baby was originally a short story I wrote that Polly my sister and I decided to adapt to film. My sister is an actress and I have had film background. I used to hand-edit film for my father and later studied journalism, art and film at U of St. Thomas and Rice University. Early on a B&W film of mine "Tracks" was chosen to be taken to Russia to represent American students. I had to order B&W film from Germany as they no longer sold in US. I used my father's camera and at festivals, had to use his projector. With that in mind, Baby, was set in 1962 about a couple who had a baby. After the father Bud's brother Joe Pete is released from prison, he finds the couple. He convinces Bud to sell the baby to a nurse in Oklahoma for ten-thousand dollars. Bud agrees but changes his mind when he finds Joe Pete attempting to rape Chrissie, the mother of the baby. Conflict is key to story-telling and limiting dialogue as the visual images take over. It isn't Bud who shoots Joe Pete, it's Chrissie who becomes the mother lioness that protects her cub. Samuel Fuller said: "A film is like a battle ground. There's love. Hate. Action. Violence. Death. In one word, emotions." To save money, my sister bought a realistic-looking doll for Baby, neon lights etc., then after the film was done, returned all the items unharmed for refunds. We borrowed a 1962 T-Bird from a woman who uses it in art car parades. We used a large flashlight for effect in the dark staircase and motel room. We found a motel prior to renovation, and its sixties look fit perfectly. On cheap budgets one's imagination must be over-active. The Palomino Sisters produced the film, wrote the script and we hired an NYC graduate to film. We used friends for the crew. I co-wrote the soundtrack.
Eric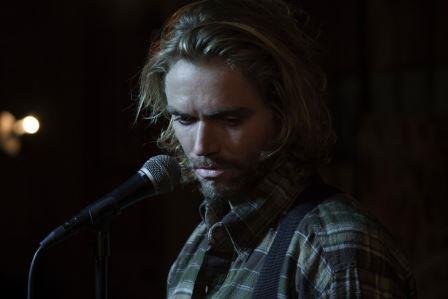 PUNK GLOBE:
Later on, in 2007, you decided to shoot The Rug which won best comedy and best film and you also had the chance to film a TV pilot called Our Way of Life, which was good enough to be optioned by Fox and ABC. How did you come up with the idea to shoot The Rug?
Nikki Palomino:
I had run off to New York City early on. I had been a grunge rock/punk musician and songwriter and wanted also to cover music for magazines. One day, I rode the B train to Coney Island from Manhattan and got off at the wrong stop. I found an affordable apartment in Bensonhurst a borough in Brooklyn and rented it. Little did I know at the time I was in the Italian Gambino Mafia family neighborhood led by John Gotti and his underboss Sammy "The Bull" Gravano. I knew very little about the mob, but I became fascinated. Never turn your back on two things; opportunity and what you see. Memory becomes your camera. So I eventually wrote a short story called "The Rug" about two older mobsters who knew they had to figure out what they were going to do without Social Security or a pension when they couldn't do hits or murder. Sonny has a dumb nephew Frankie and he figures he can use him in various ways to help them do the jobs, eventually pulling him in. With a bad back and greedy ex-wife Sonny's partner Al has no choice but to agree. The head of their crew, Carmine has passed away and Sonny hopes to take it over. If that happens both men are set up. Until then, they have to murder the guy who killed Carmine. Frankie's a mover and Sonny convinces him he needs to move a rug to Carmine's widow's house, leaving out the part about the body wrapped up in it. The dark comedy's conflict also plays out with nephew Frankie suspicious because his mother, Sonny's sister, is always talking about Boss Vinnie P. and Sonny. It was the perfect scenario for a short. We filmed in L.A., hired director/actor Chris Dollard and professional actors we knew. We had friends helping with food and running here and there. The film just worked and the two mobsters were both from the East Coast and grew up knowing the mob. They had the accents perfect. So when we entered film festivals the short just began winning. Polly and I were shocked when we went up against three- million dollar films to win. In 2008 we turned "The Rug" into a pilot "Our Way of Life" and the disappointment Sonny felt when mob boss Vinnie P. turns over Carmine's crew to his nephew, a kid Frankie's age. I knew people at Fox and ABC so we turned it over to the networks. Like most films, they may be optioned but people change often, like fired, laid-off and then nothing happens.
Eric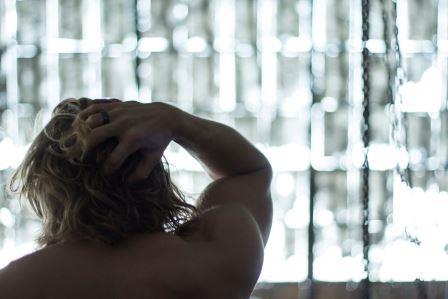 PUNK GLOBE:
Being a woman and living in LA, did you find any major setbacks to be an artist?
Nikki Palomino:
The movie industry has always been male-dominated. All that means is a woman has to be stronger, better and willing to take risks. My director for DAZED The Film Jason Herring comes from a long history of artists in the business. His mother was the first female TV sit-com director for Aaron Spelling and directed shows like Laverne and Shirley. She is six feet tall and because of her love for horses, she'd dumped the director's chair to sit on a saddle. A woman has to do something to stand out and be noticed. A tall Blonde on a saddle made a statement. Her talent did the rest.
Eric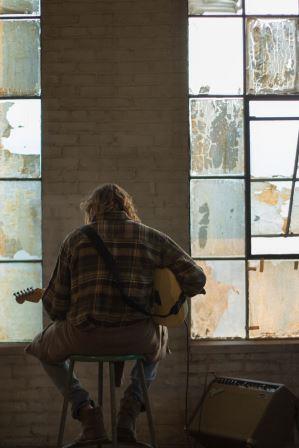 PUNK GLOBE:
Your book Dazed (The Story of a Grunge Rocker) is part of a series dealing with drugs and junkies. A hard story, but after reading it, it certainly gives a positive message to young people and how they should stay away from all that. And now, you're making it into a film. When will the spectators have the chance to see it?
Nikki Palomino:
I was approached by a writer in the gay erotica genre saying the market was booming. I quickly replied I had nothing to write about. By the next day, I thought of Kurt Cobain when he'd hang at my place and get high, ramble about his life. He'd had a friend that was homosexual in high school that played guitar and loved the same kind of music. While they became close, Kurt just glad he had someone to hang out with, he let people think he was also homosexual. That was until he was beaten up and his mom wouldn't let him see the boy. I knew I had a story. Having been a musician, playing CBGB, and other clubs and venues, I understood the life, addiction and thought it was worth a shot. My first publisher Silver bought it right away. New Haven Publishing LTD UK re-released the first book and published the second in the DAZED Novel Series. The film began as an idea for a book trailer. But I am in L.A. Has to be something I can utilize for more than just a book trailer. So Jason Herring, cinematographer for CBS network, and I put our heads together and began to formulate what could also be made into a film for festivals and with our connections, a pitch film. It'll be released in 2016.
Eric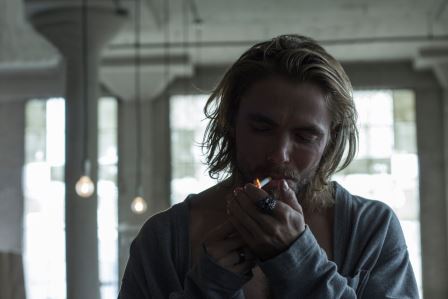 PUNK GLOBE:
Shooting a movie like Dazed is never easy. Let us know about the whole process starting from pre-production.
Nikki Palomino:
A script should not be stagnant. Jason and I took the script a bit further with added dialogue which I wrote for the key characters. When Jason, Ezra Spurrier director, cinematographer, editor, and I met, we fleshed out all the artistic ideas. I had wanted an Andy Warhol feel. After that night we had decided to add the Danny Boyle/ David Lynch/ Warhol look of muted, dark colors and mood. We also placed in a motel room where Eric stayed on occasion with runaway prostitute Wink while Eric lived on the streets of Portland, Oregon. We would bring the cast of characters to the motel room. The mood was set. The ideas of lighting, cameras and shots were in place. We decided no dialogue, just visual pictorial of the decay inside Eric. I knew then, instead of freebies, I needed real actors. I began the search and the story has come to shape in a way that represents the DAZED Novel Series yet stands alone as a film. We are in post-production. We decided a three minute film that makes you not want it to end and after viewing you say to yourself, "I need more." That's the way movie trailers were shot a long time ago. Instead of seeing the best parts of the movie, the trailer had not one scene from the movie included. The idea was to make you want to go to the theater. You want to know why and how Eric survives this visual depiction. But as it goes, everything changed right up to the last second. We chose a split screen where Eric's choices are shown visually Music vs Drugs. We actually were forceed to recast actors at last minute and change locations to a loft in downtown Los Angeles and Hollywood streets to shoot. The storyline morphed into what occured on the Portland streets the year prior to novel series where Eric and Wink bond on a path to destruction.
"The idea was to make you want to go to the theater."
Eric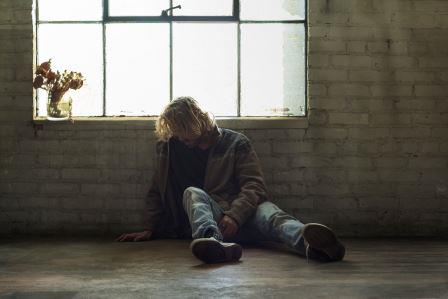 PUNK GLOBE:
We all know you can't make a film without money and that's not easy to get. Did you launch any crowdfunding campaign?
Nikki Palomino:
I have a budget and donations of food but will be doing crowdsourcing so we can shoot the best film we can. I can live on cheap food easily. I stash every dollar and am not stingy if we need more cash.
Eric and Wink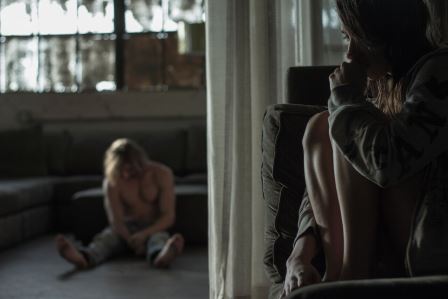 PUNK GLOBE:
Did you write the script for Dazed too?
Nikki Palomino:
I am responsible for the events that happen in the script because I wrote the books. I know what represents Eric's decline. But I never stop there. I am open to added ideas and changes as I don't believe a story is stagnant so long as we stay in the mood of the protagonist. The right actors and filmmakers are all in that frame of mind.
Eric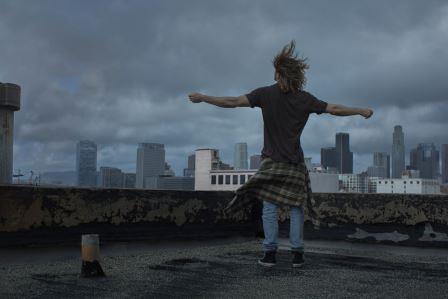 PUNK GLOBE:
What can you tell us about the characters and the plot? Any major differences with your novel?
Nikki Palomino:
No differences but because I write visually, the film is as raw and unyielding as the books which allows the audience to use their imagination. The film combines the theme of the DAZED Novel Series.
Eric and Wink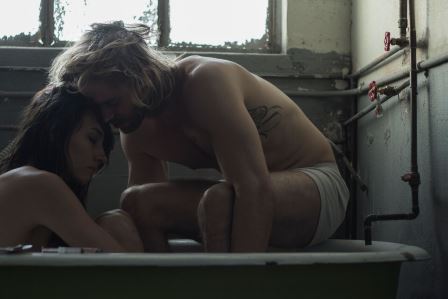 PUNK GLOBE:
You've been gathering the best for Dazed like director Jason Herring and editor Ezra Spurrier. Both are famous cinematographers with brilliant resumes. How's your work with them?
Nikki Palomino:
These guys have worked together on many films. They are the yin and yang of artistic brilliance. As Eric is an artist, grunge rock musician and writer, the visual had to represent his essence. Jason has shot my photos for several years. Adding Ezra completes a good team. We are all excited and bring passion to the film as Eric brings passion to the page.
Eric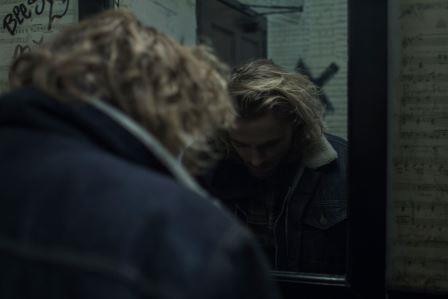 PUNK GLOBE:
I'm sure it's challenging to film a story like Dazed. Was it easy for you to find the right cast and crew?
Nikki Palomino:
Dazed The Film based on the DAZED novel series by author, rock journalist, radio personality, former Grunge Rock musician Nikki Palomino. Directed by cinematographers Jason Herring and Ezra Spurrier. Actors: David Brackett (Eric Peterson), Courtney Palm (Wink), John Loretto (Loose Cannon). Also starring: Cerene Shepard, Mariel Noir, Rob Westin with special guests Ginger Coyote, Johnny Ray, "Disco" Dave Johansen, George Avino and more; film assistant Ashley Evans, publicist, film student, Tate Whitney hair stylist, and Alondra Excene Shields make-up artist. Always follow your gut and bring people on the set whose personalities work well together. If not, you waste time and money. Making a film means everyone is married. Pick wisely. Music by Brian Kroll (My Son The Bum) with Adaptation Music Direction by Johnny Ray (Iron Butterfly, The Flesheaters, Only Ones, Merle Jagger).
Eric and Cerene
PUNK GLOBE:
As you're also a musician, I bet Dazed will have a powerful soundtrack. What kind of music would you like for your movie? Should we expect a musical drama?
Nikki Palomino:
Brian Kroll's "Syringes" is amazing. One day we went over lots of material. All were usable, but as the story reshaped so did the music. Addiction is the dark pit a junkie constantly attempts to climb out of. The music had to reflect that struggle and not interfere with the visual film.
PUNK GLOBE:
You're an outstanding writer. Where do you find inspiration for your stories?
Nikki Palomino:
I have only to look inside for the shimmering flood of gold. The wind has blown experience through me. A dusky reflection in a mirror becomes a whole world of ghostly images of the past and why it should matter in the future or now or who it is. I say a writer falls in love with a story as a man falls in love with a woman. Stories are everywhere. Every artist should understand that concept.
Cast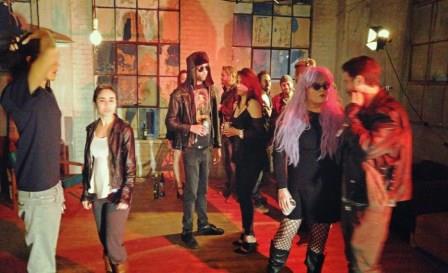 PUNK GLOBE:
Your life has never been a bed of roses. You're a survivor. And your courage has turned you into a very successful woman. What kind of advice would you give to people who think they're hopeless and it's not worth fighting for their dreams?
Nikki Palomino:
Grow balls. Hope waits on every corner, in every alley, among the tall grass of a field, in your grandmother's house. It's up to you to look inside for the shimmering flood of gold.
Wink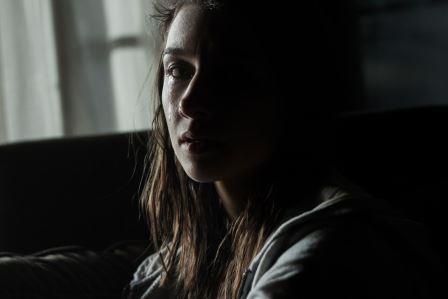 PUNK GLOBE:
Do you have any other film projects in the pipeline?
Nikki Palomino:
I am collaborating on a True Crime Book "The Last Gentleman Smuggler" with the largest pot smuggler of all times, responsible for taking down Manuel Noriega and shaking up the US' involvement to keep the War on Drugs alive under the Reagan/Bush era, Steven M. Kalish. His story is amazing enough to warrant a movie.
PUNK GLOBE:
How can our readers contact you for professional purposes?
Nikki Palomino:
nikkipalomino@yahoo.com
https://www.facebook.com/Dazed-The-Film-898991600172454/?fref=ts
https://www.facebook.com/dazed.novel.series/?fref=ts
https://www.facebook.com/groups/dazedraioshow/
https://www.facebook.com/DAZEDGrungeRockerAuthor/
https://www.facebook.com/dazedradio/
Web Site being updated:
http://nikkipalomino.com/
Eric and Wink