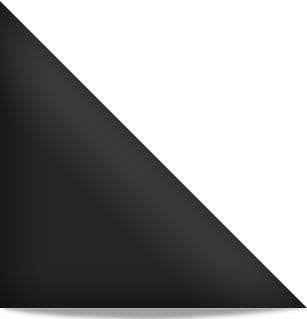 I met Nikki on Facebook.. True story, she sent me a message and mentioned that we had a mutual friend Tom Pitts and she had a proposition for me.. She then asked me if I might be interested in being a special guest host on her radio show Dazed... As we all know Facebook has all sorts of characters contacting you about all kinds of things. But her message seemed to be the real deal making me commit to team up with Nikki and her co-host Rob Pierce on her radio show for the entire month of January.. A couple months went by and I got another message from Nikki asking me if I was to ready to co-host the following month. She then asked me if I had any people whom I may wanna interview... So, I put out the word and got all sorts of responses.. For the first show Nikki already had booked some mutual friends Tom Pitts and Rosie Flores to be guests, so I invited Roddy "Radiation" Byers of The Specials and Skabilly Rebels to join in on the fun... Roddy was wide awake at 3AM. He spoke about his successful career and stayed on with us for the entire hour... The show was so much fun! I could not wait for week two... The following week I got Marc Floyd aka The Floydian Device, Steven Jones, Tara Rez and Ms. Ligaya to join the show along with her already booked guests.. Steven Jones and Ms Tara Rez who were in England were up and ready to party at 3AM... Again, that show was a total blast and we got so many new listeners. The following week Nikki already had guests booked but I invited Donna Destri, Pleasant Gehman,Will Sid Smith and Kathy Peck to join in on the fun.. Will Sid Smith was full of spice and vinegar telling us about the club scene in London at 3AM in the U.K.... We broke records with listeners that night.. On our last show in January it was iffy if the show would run because of fires in Australia.. But alas the show did air with Miss Guy, Bebe Buell, Jayne County and Tyler Vile adding to the mayhem. An amazing and wonderful show. I truly had a great time each week being a guest host and am looking forward to my next stint as a guest and as a guest host.. Nikki Palomino is truly a great person! I admire and respect her so fucking much! I knew I had to interview her, so all the Punk Globe readers would know just how cool she really is!! So here is my interview with the wonderful Nikki Palomino.
Punk Globe:
Thanks so much for the interview Nikki. Can you give the readers some background about yourself?
Nikki Palomino!:
I grew up in a small town that later became surrounded by Houston, Texas. In the back stood a field belonging to Texaco, two ditches and a gravel road. We'd pick wild blackberries and dream. I was ADHD so my energy surpassed the constraints of nothingness. The only place I could escape was my imagination. My parents didn't have lots of money so books were limited to the library with a small selection. In the summer, we'd pile into the car and drive to Overland where my grandfather, a writer, lived. I'd sit on a stool in his upstairs office and watch him type. Being hyperactive at three, it was hard to hold still. When I'd let loose, he'd stare me down over his wire-rim glasses. He reminded me of Truman Capote because it was in his office library that I met the greats, Harper Lee, Eudora Welty, James Cain, Flannery O'Conner, and poets like Dylan Thomas and Sylvia Plath. I had been tested at a clinic for my ADHD, but they discovered I was highly intelligent. That was cool until I hit school and lost my hearing in my left ear due to an undiagnosed infection. I suddenly became stupid at six years of age, dropped into a special education class and forced to read primer books that I had passed by three. So I hid the material I read. I knew To Kill a Mockingbird practically by heart. I liked the kids, labeled retarded, Down's etc. I looked to them as my friends who would profoundly influence my life. When a teacher discovered my hearing loss as the culprit of my sudden stupidity, I was thrown back into general population where I was called retard among other things. But it was the sheer joy washing over my grandfather's face as he wrote what made me want to be a writer. It was my life as a freak that pushed me to connect with others who were different, and later write about their struggles.
Punk Globe:
Where were you born and what age did you decide to fly the coop?
Nikki Palomino!:
I always felt I was trapped inside the boundaries of Twilight Zone AKA Texas. I was a teen chronologically, but my brain was on overdrive so I split. I was not afraid to take risks, crazy risks that I tempered with drugs and illness, although illness was out of my control.
Punk Globe:
Did you migrate to New York City or Los Angeles first.
Nikki Palomino!:
I had come to L.A. for a brief stint but split to NYC where the warmest place to hide was the subway train. I'd sit on the bench, and the heat would scald the calves of my legs while the other parts froze. I had the crazy notion one must live what one wrote about. So I did hang on the streets and learn a culture foreign from mine.
Punk Globe:
Tell us about your early days and how you lived?
Nikki Palomino!:
Hand to mouth. When I finally found an apartment in Brooklyn, I'd cook a bowl of pastina (Never heard of prior to NYC) and sprinkle with American cheese. That fed me twice a day. It was scary, especially when I had to do laundry in the basement. Like Rosemary's Baby, the scene where Rosemary meets the girl she thought was Anna Maria Alberghetti while doing laundry at the Bram. But I survived writing for any rag and singing anything, and so long as I had pastina, rent and water I was fine. Drugs? Girls can always find drugs from willing guys, did time in Hotel Earl, Chelsea Hotel, and hopping from one bed to another. Yes, the jail analogy of being thrown into general population fits.
Punk Globe:
At what age did you decide to become a musician?
Nikki Palomino!:
I never remember not singing. Probably stems from nervous energy from the ADHD. First group was actually a folk trio of girls, and we'd do the three-part harmonies. I wrote songs on left-over paper bags from our mothers' groceries. Just give me a number 2 pencil and I'll write anything.
Punk Globe:
Were you involved with any music classes in your early years?
Nikki Palomino!:
I was in the church chorus, sang Christmas carols and listened to radio. My grandmother liked Bluegrass, my French grandfather chef loved classical. My writer grandfather like jazz and Judy next door who was typical Texas trash, loved Elvis, the Beatles, Cream, Janis, Hendrix, Iron Maiden, anything played on the radio or her turntable. I liked the blues and Big Mama Thorton, Lightning Hopkins and folk and really everything.
Punk Globe:
Tell us about your first band and what you did in the band?
Nikki Palomino!:
Streetrage and don't try to find it. We were punk/grunge and had an indie deal with 100 Proof Records. We passed on a few great opportunities, the stupid kids we were, one being ZZ Top's Management. Drugs were key really, and to me, while I loved performing, had a good voice and could strut, I wanted to write unlike the guys who all were true musicians. After Streetrage ended I played with lots of different bands and players.
Punk Globe:
What was the name of the band that you toured in a van with?
Nikki Palomino!:
Streetrage
Punk Globe:
Tell us who were some bands that were your musical influences?
Nikki Palomino!:
I was influenced by all different types of music. Dylan was no different to me than the Ramones. Johnny Cash was as exciting as Alberta Hunter. But really, the punk greats, Iggy Pop, Blondie etc made their mark.
Punk Globe:
Tell us about playing at CBGB'S?
Nikki Palomino!:
We parked in the afternoon on a side street. Can't remember the name. That was the Econoline van. The drummer left a pack of cigarettes on the dash, and when we were doing a sound check, the door flew open to the club and a couple smarmy NYC cops rushed in. "You own that van?" "Yeah." "Someone broke in." We had enough drugs stashed in there, a PA for when the club wanted to use ours, but the thieves were just interested in smokes. Cops warned us, "You're in the big city kids." We all grinned with our best dope smiles.
Punk Globe:
You were so lucky! What clubs on the West coast did you enjoy playing at?
Nikki Palomino!:
Only did that briefly, and I can't remember some of the small clubs but Palladium was the largest, played around the country places like Liberty Hall, Bottom Line, Lone Star Café, Rockefeller's.
Punk Globe:
Tell us about the legendary Palomino club?
Nikki Palomino!:
When I moved to L.A it was to cover music for various rags, one being defunct Los Angeles Country Examiner, an East Coast penny rag Blast and whatever contributions to Houston Press, Chronicle and Post if deemed worthy. So I started going to Ronnie Mac's Barndance and built up a reputation as the blonde with the pen (under different name). I covered all of Americana music, including Jim Lauderdale, Rosie Flores, The Stray Cats, Bruce Springsteen and many more. When you walked in, like CBGB or other infamous clubs, you thought, this is it? Same thing with The Palomino Club in N. Hollywood, nothing fancy but the best music from rock'n'roll history.
Punk Globe:
Who were some of the bands that played there?
Nikki Palomino!:
If you go way back you find that Elvis played there. Dusty Wakeman, bass player for Sin City All Stars, producer, Mad Dog Studios, CEO of Mojave Audio, told me about getting talent for my radio show meant I had to get the next level up and then the bigger artist would say, "Yeah I can be on that show." After Elvis, who didn't play the Palomino?
Punk Globe:
At what time did you decide to start writing?
Nikki Palomino!:
I told stories orally before I knew how to write. Got in trouble when I was a kid. Lady across the street asked me what we'd done over the weekend. I figured I could bore her or dazzle her. So I said we flew to Disneyland and on the way back the plane crashed. The only reason I didn't die was I got kidnapped by aliens who placed me at a truck stop on I-10 and some burly trucker bought me grilled cheese and a coke, then drove me home. Later Patti Smith took pity on a couple of us homeless kids and bought us coffee and toast when it was 30 degrees outside a diner. I tell you, that was a prophecy.
Punk Globe:
Had you been writing in the early days when you playing in the band?
Nikki Palomino!:
Was published in BS freebies in elementary school, but it always gave me hope. Short stories and articles kept the pastina with American cheese affordable. If there was a story in my head, I'd write it down. If there was a rag willing, I'd submit. For all the rejections, there were many stories that made it through the crabby editor.
Punk Globe:
Tell us about winning the Writer's Digest's Best Genre Short Story Writer ?
Nikki Palomino!:
2003 I was named Best Genre Short Story Writer by Writer's Digest for a short called "Where's Marti?" I've written lots of horror and Twilight Zone type stories, but always with a freak and a twist. One of my favorites was about a one-eyed hitchhiker who picked up a cute young blonde on the highway thinking he was going to have his way with her at some point, but actually, when the two stopped at an Ice House in the swamps, she turned out to be the one who changed the picture to bad.
Punk Globe:
I bet after winning that award a lot of offers came pouring in?
Nikki Palomino!:
You'd think, right? Nope, not shit. I was read by every big agent in NYC and landed one here in L.A. but didn't pan out. I'd say they were wrong, but I don't think I had found my true voice. I wanted to hide my pain, not expose it. When my father committed suicide, the world changed from uncomfortable to unbearable. It set me up for those ODs and other suicides I would live to see. But I wasn't ready to write myself into a story. When I finally did, I knew I had found home.
Punk Globe:
What are some of the magazines and newspapers that you have written for?
Nikki Palomino!:
Houston Chronicle under the feature writer there, Houston Post also under another's name. I was very good at summaries of film, so I did summaries, likewise for TV Guide a bit. Almost got a gig with KCOP doing just that, but it didn't pan out. Space City News, Songwriter, Buddy Magazine, and all that I mentioned before. Ask the lady across the street when I entertained her with my weekend story of which I was grounded for weeks over. Don't like to bore you with repeats. Short stories published in many rags from Nightmares to Blonde on Blonde and many more.
Punk Globe:
Tell us about your book "DAZED" and how that came about?
Nikki Palomino!:
Author Patricia Logan told me about a budding market in Gay Erotica and that I should check it out. Since I see no differences in regards to sex, race, gender, politics or religion, I said, "That would be great but I don't have a story." By the next day, I remembered something Kurt Cobain had said about a gay high school friend who liked the same music, and the two would play guitar. He let people think he was gay because he then belonged to a group. When some jock knocked him down and sat on his head, he got scared. He never hung with his friend again. His mom Wendy made sure of that. I had the background to write my first of the series, DAZED (The Story of a Grunge Rocker). So I called Patricia and said, "Hell yeah!" So I regurgitated every OD, every junkie, runaway I could muster and painfully remembered.
When I was covering a singer for Los Angeles Country Examiner at a club on Sunset, I didn't know the guy staring at me was Kurt. I was trying to pay attention to the group playing, but he kept his eyes glued to me. I made the mistake to smile, and he came straight over, leaned close and asked, "Can I borrow your tight black mini for an upcoming gig?" "Sure," I said. Then he wouldn't leave me alone. He got my number, and at 4am I get a call. "You know who I am?" (Nevermind was just hitting, and I really didn't know who he was.) "I'm Kurt Cobain." I said, "I'd have fucked you anyway." "Shit" was his answer. "Now can I go back to sleep?"
He taught me what two other junkies already had. Their first love is heroin, and you'd better never forget it.
Punk Globe:
Did you release "DAZED" with a publishing company?
Nikki Palomino!:
Silver Publishing took a gamble on me. I had found home, my voice, my reason to write. I knew as did they, I wrote what I knew and lived.
Punk Globe:
Did you do a lot of book fairs and book signing tours?
Nikki Palomino!:
I did the book signings and interviews, TV and radio, but found myself hiring a private marketing firm to help. Unfortunately, they turned out to be scammers, and I was ripped off for 25000 dollars. Law suit is pending at this time. But what it taught me was invaluable. I learned fast how to market my ass. If I ever decide to sing again, that's my rap song.
Punk Globe:
I had a similar incident happen with me! Luckily it did not get that far. Releasing your first book is a lot like a band releasing their first record... You get a lot of offers some good some bad. Any interesting stories?
Nikki Palomino!:
I write short stories for Phoenix Fire Publishing, was offered the Digital Radio 103 gig where I interview writers, rockers and film freaks, have the DAZED film starting pre production late Spring, STILL DAZED (Through a Grunge Rocker's Eyes) 2nd in the DAZED series coming out 2014 and another series in the future called The Underground Diaries about my time on the streets of NYC. I am fortunate to be contributing writer for Punk Globe Magazine starting March issue and having Ginger join the DAZED radio show for Punk Globe nights and Punk Grunge themed months.
DAZED (the Story of a Grunge Rocker) was named top 20 reads of 2012 by Totally Booked and I was named Best Author of 2012 for the first in the DAZED series by Books and Authors.
Punk Globe:
You also got involved with writing for the film industry. Tell us about that?
Nikki Palomino!:
Palomino Sisters Productions along with Polly Palomino formed in 2004 with release of film noir "Baby" based off a short story of mine. 2007 "The Rug" went on to win best comedy, best film and pushed us to shoot a TV pilot called "Our Way of Life" that was optioned by Fox and then ABC. Our script "A Crown of Thorns" is with a British production company, but in this business, you never know if your work will set on a desk ten years before they toss or make into a film.
Punk Globe:
Tell us how you got involved with doing your radio show "DAZED"?
Nikki Palomino!:
Rusty O'Nhiall approached me about interviewing authors. I said that would be too boring. Why not add rockers and film freaks since I'm based in L.A.? He broadcasts the show from Melbourne, Australia to 196 countries in about fifty languages. Tune in every Monday at 7PM P.S.T .
http://www.irockradio103.com/
Punk Globe:
When did you start doing the show?
Nikki Palomino!:
July 29, 2013 kicked off the show.
Punk Globe:
I guess doing interviews from print helped with your radio show right?
Nikki Palomino!:
Yes, and I have been a talk show junkie my whole life.
Punk Globe:
Has the show always been an hour or hour and a half long?
Nikki Palomino!:
Started out an hour because it was all I could spare, but it's grown in audience numbers and I agreed to try 1 ½ hours before possibly going to 2. Again, I don't want to bore. It was much easier singing in front of a mic, believe me. I did land a gig as a tot on Romper Room, local TV spots and plays, but never was my thing. But radio? I'd been interviewed, not the one interviewing. Feels natural.
Punk Globe:
Has your show always been the same format?
Nikki Palomino!:
I am playing with things. I like that we are not regulated by FCC. I told one of the Foo Fighters when we talked about doing the show, think of it like sitting on the patio drinking shots of tequila and munching chips. That snagged 'em. 2014 is Foo Fighters' year. Also Ginger and I and my co-host, fellow writer and editor of Swill Magazine, Rob Pierce, find it works by having several guests, and we talk about more than just what the artist wants to push. That's great, but what does one think about small press, DIY, and sprinkle that with the artistic talent I get on the show, makes for interesting conversation, maybe as interesting as my alien abduction for the lady across the street.
Punk Globe:
You seem to know so much about all the guests that were on the shows in January.. How long does it take to get research questions?
Nikki Palomino!:
I devote Sunday and all day Monday to narrowing down what I want. Before that I look people up, listen or watch their reels or music, concerts interviews. I now have Sahkiba who helps me when I'm strapped, and she is perfect at researching hard to find subjects.
Punk Globe:
Tell us about some of your favorite guests?
Nikki Palomino!:
I have to say, they have all been surprisingly witty, articulate and eager. We just run out of time because they all have a story worth telling! Every writer, every rocker, every film freak have enriched our understanding of the creative process. That's what I want. The connection between listener and artist.
Punk Globe:
During the month of January when I guest hosted. I really enjoyed how you brought topics and were able to get all the guests involved. That is a gift. Have you ever had people on the show who clammed up?
Nikki Palomino!:
Never. A sensitive subject, maybe. Former Pantera's Rex Brown, now Kill Devil Hill, didn't really want to talk about guitarist Dimebag's murder on stage. So we brushed over it because I wanted the listeners to see how much he still hurt. I will be having Dimebag's ol' lady on who will talk about that incident during a themed heavy metal month for those interested.
Punk Globe:
I must admit that Will Sid Smith opened up beyond everyone's expectations. What did you think of that show?
Nikki Palomino!:
Will Sid Smith is going places, and I find him very mature for his young age. That's vital for survival. We don't have to look far to see what happens to a young musician if he doesn't have a head on his shoulders. Will Sid- I hope causes another British invasion like what happened fifty years ago. Singer-songwriters are not restricted to Americana music.
Punk Globe:
Can you tell the readers the time that "DAZED" airs?
Nikki Palomino!:
Monday nights 10pm EST/ 7pm PST
Punk Globe:
What is the Internet address that readers can tune in at?
Punk Globe:
Do you have any other Internet addresses you would like to share with the Punk Globe readers?
Punk Globe:
Describe yourself in three words?
Nikki Palomino!:
Edgy, rockin' survivor.
Nikki Palomino!:
The next in the DAZED series, STILL DAZED (Through a Grunge Rocker's Eyes), DAZED the film and more punk rock with Ginger Coyote on DAZED radio show. Will add contributing writer (YEAH!) to Punk Globe Magazine, and plenty of short stories. All works including Beautiful Disasters and Deadly Kisses anthologies can be found on Amazon, Barnes&Noble eBooks and print.
Punk Globe:
Any final words for Punk Globe readers?
Nikki Palomino!:
Thanks to Tom Pitts, I found Ginger and Punk Globe. I can't say how much it means to know I didn't even have to click my heels three times and say there's no place like home. Because that's what all of you have given me, a home. I pledge to write the best of what I can for each and every one of you, to pluck the words like dust motes from my imagination and experience, and to fill your senses with music. Rock on!