Nick Cave and The Bad Seeds Live
with newest member Warren Ellis
celebrating the release of "Dig!!! Lazarus Dig!!!"
At The Palace (ex metro) in Melbourne, Jan 7th 2009
Reviewed By Andrew Grant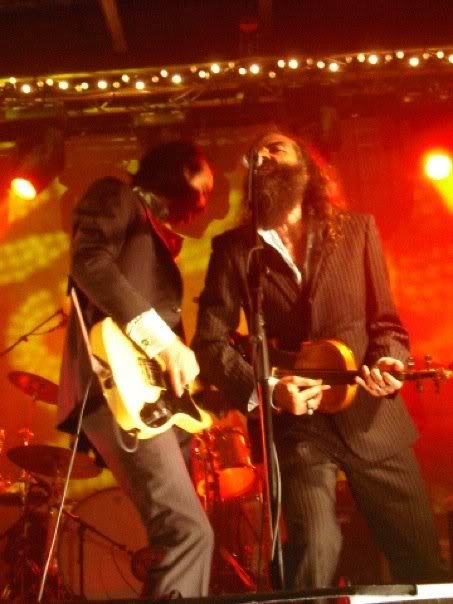 Without a doubt the best concert I've been to so far. I took a couple of hundred photos that night. Nick Cave and the Bad Seeds are amazing to see live, even better now that Warren Ellis has joined the band.

Nick accepted requests towards the end of the night and was consistent with his interactions with the audience.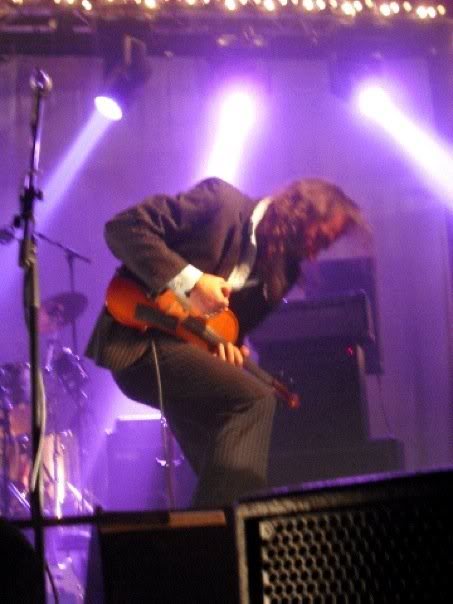 Songs such as "Tupelo," "Do You Love Me," "Red Right Hand" and my personal favorite of the night, "Stagger Lee," sent the audience into a frenzy!

My favorite song on the new album would have to be "Night Of The Lotus Eaters." Of course, Nick Cave and The Bad Seeds are better live, particularly the song
"We Call Upon The Author," which The Bad Seeds improvised more impressive break beats than on the album.

Though my favorite album of Nick Cave and Warren Ellis's is presently the soundtrack to the film, "The Proposition (screenplay by Nick Cave)," "Dig!!! Lazarus Dig!!!" is as good as any other Bad Seeds release. If you're a fan of Nick Cave and Warren Ellis, keep an eye out for Grinderman's second album, due to be released soon.


A great night out despite the price of drinks, don't miss your next opportunity to see
Nick Cave and The Bad Seeds. 10/10


back to home page