With a career spanning almost 20 years, Mr Plow has been playing punk rock in several bands, toured with legendary acts DOA and Fishbone to name a few, performing on stage in sold out venues across the US and Canada, He has also successfully honed his style of Folk Punk attaining international fame (supposedly). In an email interview, I ask Mr Plow questions regarding his history, life on the road, successful Children's Punk album, projects, the creative process and ask this Portland legend to discuss releases, videos, current projects and whats next for Mr Plow in 2015.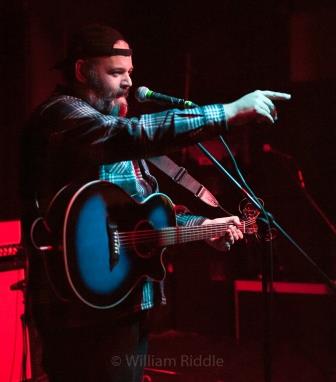 Mr Plow, Thank you for the interview. I would like to get started by asking about your begging's in the Punk scene. How did it all start?
Mr. Plow:
Well, it all started in a basement up in Canada. Three guys got together and started making horrible noise and pissing off our neighbors. Next thing you know a punk band was formed. We were called the Hairy Airy Olas. It just rolls off the tongue. We never left the basement but our crappy demo tape did. I then joined forces with some other punk rockers and played in other punk bands like the Chick Magnets and OffDay.
PUNK GLOBE:
Folk punk. Its an interesting genre and a lot of other artists are bringing their style to stage. How did you come about to sticking a flag in the mud and running with your style?
Mr. Plow:
I played in this fast punk band called Dwayne Dibley and his magical hairy airy olas. I was the bass player/singer. I took a bunch of the songs I had written for that band and slowed them down on the acoustic so people can hear the lyrics and hear the jokes. My feet are still stuck in the mud and the flag pole fell over.
"My feet are still stuck in the mud and the flag pole fell over."
PUNK GLOBE:
Have you always played an acoustic guitar?
Mr. Plow:
I was forced to learn acoustic guitar in grade six and seven because I didn't was to be in the school band. When the school band had their weekly practice in the gym the rest of us had to learn acoustic guitar on these beat up classical guitars by some hippie teacher. She just kept playing Leaving on a Jet Plane over and over again for two years. I hate that song.
PUNK GLOBE:
Who inspired you to take your act to the stage?
Mr. Plow:
I was already playing in bands and performing around town when I started the Plow stuff. My buddy Fat Joe Satan helped get me my first gig at Facefest. A yearly festival where twenty plus bands play in one day or two days.
PUNK GLOBE:
How many releases do you have currently and who are some of the collaborations with on your songs that have multiple instruments?
Mr. Plow:
I've released 9 CD's over the years. Most of them are just solo acoustic. I branched out though on Mad Plow Disease and Apocalypse Plow and recorded full band sound songs. I was lucky enough to of made some amazing friends through the years of touring and working security at a bar. The mighty and powerful Gene Hoglan plays drums on both CD's. Norwood Fisher of Fishbone slaps the bass on both CD's. Other appearances made on the CD's are Rocky George (Suicidal Tendicies/Fishbone) Oderus Urungus (GWAR), Angelo Moore (Fishbone) Chi Pig (SNFU) and Flattus Maximus (GWAR) and a bunch of others but I'm tired of dropping names out of my pockets.
PUNK GLOBE:
Do you plan on collaborating with them in the future ?
Mr. Plow:
I would love to work with them all again. Sadly Oderus and Flattus are no longer with us.
PUNK GLOBE:
Throughout your career, you have toured the US, Canada and Pacific North West. Are there any plans on taking the Mr Plow brand back on the road? If so, when and where?
Mr. Plow:
I'm taking a break from touring at the moment. I'm sure one day I will hit the road again but for now I'm just playing shows that are within a two to three hour drive. I'm kind of tired of driving eight to twelve hours to get to a show on time.
PUNK GLOBE:
Out of all the places you have been, bands you have toured with, you must have some great stories. What is one moment that stands out as a lesson learned? Which one would you like to relive?
Mr. Plow:
One lesson I have learned is stay away from the red states in the mid west. They don't exactly have the right sense of humor for my material. Mind you Colorado was fun times but I don't think they are a red state. They might be more of a magenta state. One great moment was getting to open for Fishbone and DOA in Montreal. Because of that show I went on to tour with Fishbone throughout America and part of Canada. Another big moment I would love to relive is touring across Canada for six weeks with the legendary Dayglo Abortions. Growing up listening to a band and then years later hopping in a van with them playing show after show. Never thought that would happen to me.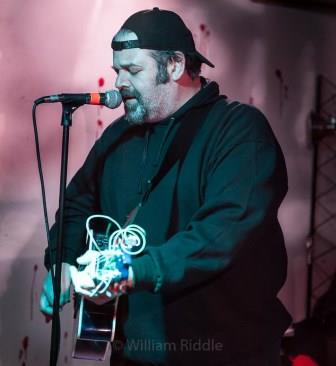 PUNK GLOBE:
Of all of your material, which is your favorite? Why?
Mr. Plow:
I think the song Rockstar is one of my all time favorites. There is a lot of truth in the song and it strikes a nerve with people in the audience. Especially when I dedicate it to anyone who is or ever was in a band. Truth hurts.
"Especially when I dedicate it to anyone who is or ever was in a band. Truth hurts."
PUNK GLOBE:
Aside from Mr Plow, I understand you have another project; The SmothersFuckers. Could you tell me a little bit about who they are and how they came to be?
Mr. Plow:
Carl Smothers and I formed this acoustic duo in 2013. He used to be in an acoustic duo out of Phoenix AZ called the Meat Dept. We used to play shows together all the time when I would tour down that way. He moved up to Portland and we started this new project. I like to think of it as Plow 2.0 or Plow Squared.
PUNK GLOBE:
Where can folks new to the SmothersFuckers find current material?
Mr. Plow:
www.thesmothersfuckers.bandcamp.com
PUNK GLOBE:
Are there any future show dates for the Portland, OR. area for either the SmothersFuckers or Mr Plow?
Mr. Plow:
At the moment there are no shows booked for Portland Oregon. But I will be doing my first Plow set in Vancouver, Canada in almost three years on March 21st at Pat's Pub.
PUNK GLOBE:
Having multiple successes with releases notably the Children's Punk five song release "Doing it for the kids", Mad Plow disease and Songs in the Key of ADD, which project was and is your favorite?
Mr. Plow:
They were all fun to do. They all had there own special moments. They are like my children. Can't give one favoritism or the others might get mad.
PUNK GLOBE:
Off of Mr Plows "Doing it for the kids", there is a Youtube video for "Have Fun In The Sunshine"; who created it and will there be more videos for any other Mr Plow material?
Mr. Plow:
My awesome wife Erin made the video for the children song and also for "My Safety Word" from the Plow'em All CD. We haven't really discussed making anymore at the moment.
PUNK GLOBE:
Are there any plans on adding more songs to make this a full length album?
Mr. Plow:
I made the children's album a EP to test the waters and see how it goes. It is a digital release only at the moment and people so far seem to like it. They are happy they can finally let their kids hear Mr. Plow without swear words.
PUNK GLOBE:
How do you overcome creative blocks? What inspires you for new material?
Mr. Plow:
Staring at the ceiling helps a lot. Watching horrible television can ignite some material. Or just people watching can make something happen. There is at least 60% truth in most of my material. Even if it is about peeing on girl's. Someone somewhere told me a story and I turned it into a song.
"There is at least 60% truth in most of my material. Even if it is about peeing on girl's. Someone somewhere told me a story and I turned it into a song."
PUNK GLOBE:
Are there any acts that you like to share the stage with?
Mr. Plow:
It would be rad to open for the Dayglo Abortions again. Also it would be cool to open for Fishbone again. I think it would be interesting to open for Tenacious D since everybody compares me to them.
PUNK GLOBE:
Who are some of the bands you are currently listening to?
Mr. Plow:
Right now I'm listening to the new B.A. Johnston release called Shit Sucks. He is hilarious one man machine from Canada. I'm also digging the latest Me First and the Gimme Gimmes. Other than that it's the Toy Story soundtrack or songs from Adventure Time that my son enjoys listening to.
PUNK GLOBE:
Has any of your materiel ever been used in any motion picture format? ex. Television, Film?
Mr. Plow:
I performed the theme song for a web cartoon called JFC. I've also had a song in a couple low budget B-Movies. One was was called Farmlands and the other was called Canadian Hockey Ninja. Plus I have appeared in a couple documentaries about punk rock in the Pacific Northwest and one about Chi Pig of SNFU.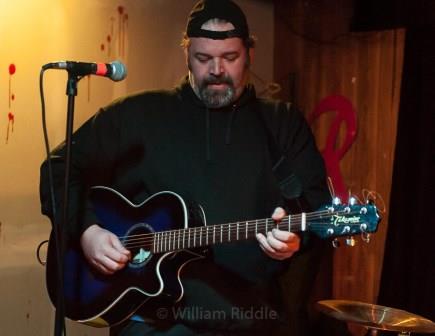 PUNK GLOBE:
Have you ever been approached with contributing the Mr Plow character as a televised character or material in a televised series?
Mr. Plow:
Nope, considering I stole my name from the Simpsons.
PUNK GLOBE:
Have you ever considered doing voice overs for cartoons?
Mr. Plow:
I actually have. I don't know why I haven't yet. I want to look into it. Are you an Agent?
PUNK GLOBE:
What are your plans for 2015?
Mr. Plow:
Writing a new CD and playing the odd show. Plus I'm going to release a CD of cover songs entitled "Turning Hits into Shits" butchering songs by Miley Cyrus and Lady Gaga.
PUNK GLOBE:
With that said, who would you like to thank and what would you like to plug?
Mr. Plow:
I would like to thank the academy for nothing. And if you want to know more about what it is I do, then go to
www.reverbnation.com/mrplow
or
www.mrplow.bandcamp.com