TYLER VILE GOES
ONE ON ONE
WITH MONTE A. MELNICK
By Tyler Vile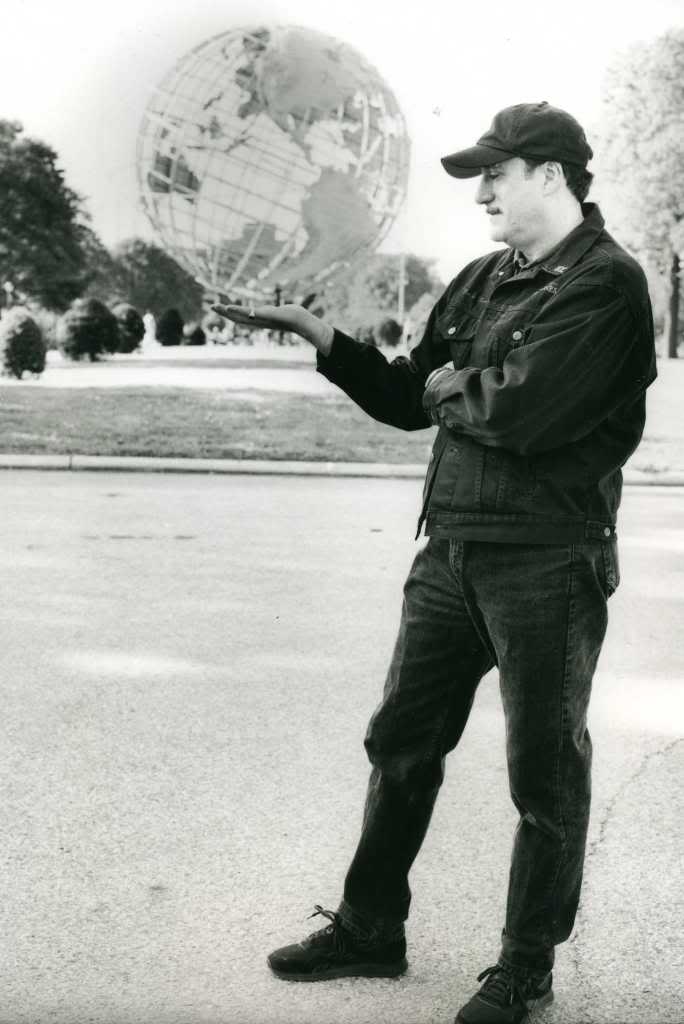 I had the great pleasure of interviewing Mr. Monte A. Melnick, road manager for the world famous Ramones. He has a book out that he co-wrote with Frank Meyer called On the Road with the Ramones detailing with his experiences from 21 years of touring and
his close friendship with the band. Hope you enjoy the interview!





Punk Globe: Hi Monte, thanks for doing this interview. Please tell us a bit about yourself.
Monte A. Melnick: I was the Ramones Tour Manager from the beginning of their career to the very end, over 22 years.
Punk Globe: In the interview I did last month, George Tabb said "without [Monte] there would be no Ramones." How do you feel about that statement?
Monte A. Melnick: I'm honored he feels that way, George is a cool guy.
Punk Globe: How did you first meet The Ramones?
Monte A. Melnick: I was friends with Tommy Ramone in Jr. high school and high school. We played in a few bands together well before the Ramones. In the early 70's we built and ran a rehearsal/recording studio in Manhattan (Performance Studios). We both got free time to work on our own projects; one project of Tommy's was managing the Ramones. In those years I ran sound and lights for them for their showcases.
Punk Globe: Did you ever imagine that they'd have the success and recognition they have today?
Monte A. Melnick: You know when you are working with a group you always hope they will become big. However since they retired in 1996 they have become so huge and well known my new line these days is "If the Ramones were this big when I was working for them I would have gotten a big raise"
Punk Globe: What made you decide to compile your experiences with them into your book On The Road With The Ramones?
Monte A. Melnick: After Joey passed away I felt it was time to come out with a book and tell all the stories I had pent up inside of me, it was a very cathartic experience.





Punk Globe: What is one of the most memorable experiences you've had with the Ramones?
Monte A. Melnick: My oh my, there are so many, that's why I wrote the book, you got to pick it up to find out.
Punk Globe: How did you go about writing the book? Did you do it from memory or did you keep tour journals or something entirely different?
Monte A. Melnick: I have a room full of Ramones memorabilia (photos, posters, tour itineraries

etc, etc.

) so it was just a matter of going through it all.
Punk Globe: How would you sum up what's happened with The Ramones' legacy in the past few years?
Monte A. Melnick: It's only getting bigger and bigger. For instance U2 played a whole week on "The David Letterman Show." U2 did the song "It's a Beautiful Day," on the end of the song, they go into the Ramones song "I Remember You," then Bono thanks Joey Ramone and all the Ramones, that floored me.
Punk Globe: With books like yours as well as

Please Kill Me

and

Lexicon Devil

documenting the early punk scene, do you think readers get an accurate feel for how it was back in the day?
Monte A. Melnick: Yes, very close.
Punk Globe: What was your relationship with other bands of that era like Wayne/Jayne County, Television, NY Dolls,

etc

?
Monte A. Melnick: We all hung out at Max's Kansas City and CBGB's so everyone knew everyone.
Punk Globe: Are you still friendly with surviving members of The Ramones?
Monte A. Melnick: Yes, all except Richie.





Punk Globe: What's your opinion on Ramones tribute bands?
Monte A. Melnick: Any tribute is good tribute.
Punk Globe: You're working as an audio visual engineer now, right? Please tell us what that's like.
Monte A. Melnick: I have a great job close to my home, very challenging and interesting with full benefits, I couldn't ask for more.
Punk Globe: What bands do you enjoy listening to nowadays?
Monte A. Melnick: To tell you the truth after all those years of punk rock I listen to a lot of classical Baroque music now ... LOL!
Punk Globe: Why should non-Ramones fans(also known as blasphemers) buy your book?
Monte A. Melnick: Well even if you don't read I have over 250 photos and images in it so you can get a good idea of what went on in those days.
Punk Globe: Thanks again Monte for sharing your stories and opinions with us. Hope your book does well. Any closing comments?
Monte A. Melnick: I'd like to point out I had the pleasure of having Frank Meyer co-write this book with me. Frank is a great rock journalist and rock musician in his own right.



Gabba Gabba Hey!
Punk Globe would like to thank Monte A. Melnick for the interview. We also suggest for those
who have not read "On The Road With The Ramones " to do so now..
HEY HO....LET'S GO!






back to homepage