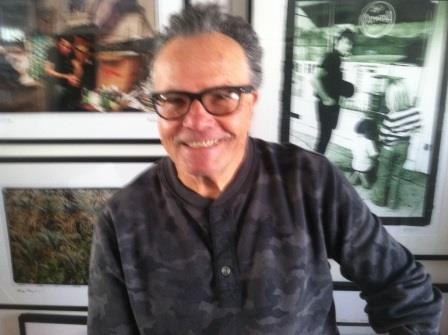 On a quiet street in Hollywood tucked behind the main house is what could be called the quintessential photographer's studio. This is where I recently stopped in to talk with Mitchell Rose. When I arrived Mitch was on the phone arranging a photo session with a client. When Mitch hung up he welcomed me with a warm hug and we sat down for riotous chat about Hollywood, Rock n' Roll and delis.
Mitch lives in Hollywood but is originally from New York. It was in New York he and two friends bought their first cameras. They were Nikon's and Mitch used that camera to take some very impressive and iconic photos over the years. Mitch and his friends would stay up all night taking photos of New York and developing them in the apartment they shared on the upper west side of Manhattan and then go off to their day jobs. Mitch did this for a while but he eventually migrated to Los Angeles in 1970.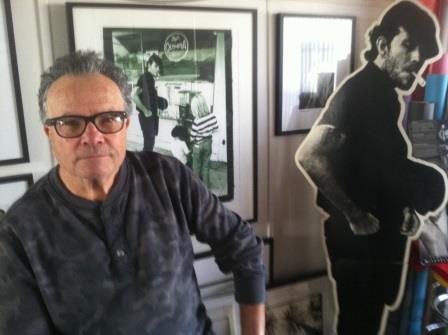 It was in Hollywood that Mitch and a friend opened his first studio on Sunset Blvd across the street from the infamous Rock n' Roll Ralphs'. "I always called it Rock n' Roll Ralphs'", Mitch told me. "I think I might have come up with that name!" He paid the bills by taking head shots and shooting plays in the area. He would take photos during the production run home develop and print the shots then run back and sell them to the actors after the show let out. "I was selling them for $3 or $4 a print. People would pay me in checks!"
Through a friend Mitch was introduced to David "Hawk" Wolinski and his band Madura. They got to be friends and he took a lot of photos of them. Mitch eventually was doing photo work that got him the notice of Rolling Stone Magazine who hired him as a photographer in the 1970's. His first assignment for them turned out to be rather amazing and fortuitous for him. He was assigned to go to The Tropicana Hotel to one of the bungalows in the back and shoot Tom Waites. These photos are now in a book.
http://www.mitchellrosephotos.com/waitsbook/waitsbook2-2.htm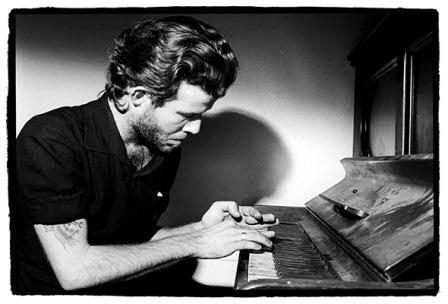 Mitch spent a lot of time in the 1970's in clubs shooting different performers like Patti Smith, David Bowie, Iggy Pop, Alice Cooper ... the list goes on. His work was not only in Rolling Stone his shots have been in Cream and many others. He has also done a lot of celebrity shoots with Farah Fawcett, Dick Clark, Jack Lemon, Paul Newman and Mohamed Ali to name just a few. Mitch's bread and butter has always been head shots and he is considered one o the best in Hollywood at the craft.
"Styles have changed. In the 80's there would be a hair and make-up person and clothing person and then you would shoot. Now I do it all myself I like the hands on experience." Mitch has been in his current studio since 1994. His studio is in an older building with huge windows that allows light to pour in. The studio is filled with photos of rock stars and actors.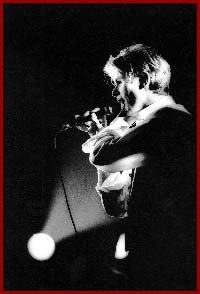 Mitch and his wife Victoria have recently built a home on the Baja and spend as much time as they can there. "How much longer will you be here?" I asked. "You know maybe a couple more who knows." If you want a head shot call him quick. Definitely check out his book! A must have if you are a Tom Waites fan!