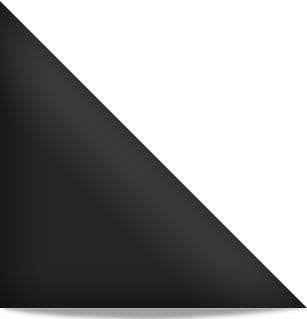 Meri St. Mary has been a long time fixture in the California punk scene. Punk Globe interviewed her a few years ago and we decided it was high time to find out what she has been up to lately...

Meri has been very busy!!! Doing a stint as a Dee Jay at KVMR in Nevada City, CA with her own Underground Punk Show twice a month.... She is also performing with her band The Housecoat Project along with solo acoustic shows...

She has also found success doing spoken word and will soon be releasing a poetry/art book with Cold Water Press...
Meri St. Mary:
I've been doing radio, my acoustic songs, the band (Housecoat Project) & poetry readings.
Meri St. Mary:
Well I'm still there, I became a certified broadcaster in 2007. I started my Underground/Punk music show (twice a month) so that's going strong. I also do a Gospel show the first Sunday of the month. I received a rookie of the year award in 2007 & then a late night award in 2011 of which I'm very proud of & keeps me going carving my own niche at a really cool radio station. Always nice to be acknowledged by your peers for doing good radio.
Punk Globe:
For people who are not aware of KVMR. Can you give them some details about the station?
Meri St. Mary:
KVMR has been around 33 years now and started at the top of a mountain with a handful of folks. KVMR has grown considerably in the years and is a well respected station among other grassroots radio stations. It is operated and run by a plethora of volunteers with donations from folks who realize the importance of non-commercial radio. Go to KVMR.ORG to check out what's going on in our area and the schedule of shows one would be interested in. It's an eclectic progressive bunch and one of our last forums of free speech, both locally and worldwide. Support the little station that could!
Meri St. Mary:
His sister lives in Grass Valley so he has a connection there and he supports community radio and all we do so.. He often comes up and does talks for the people and the station. Amy Goodman is another regular at KVMR events.
Punk Globe:
Tell the readers more about your radio show on KVMR?
Meri St. Mary:
The Underground Sound is my first love, it's a 4 hour block of time (from midnight to 4AM) that gives voice to underground/punk music from all over the world and locally, it is usually twice a month. I support new and old music that is not likely to be heard on any other show and have alot of fun with it. My Gospel show is a 1 hour block of inspirational music ranging from South Africa to Urban/Contemporary/Old timey that is on the first of the month Sunday and celebrates the spirit and music of this music, the show is from 12noon to 1PM.
Meri St. Mary:
I get music from folks I know and I don't know from all over the globe - mostly for my underground show, if I like it I'll play it. I can work with MP3's, CD's & Vinyl. Just send to me c/o KVMR 401 Spring Street Nevada City CA 95959 - bio's are imperative, the more artistic the better.
Punk Globe:
You also are doing now doing more interviews on your show am I right?
Meri St. Mary:
Yes, I started doing the interviews in 2010 to promote and bring attention to my friends who have been doing counter culture work for over 30 years and as I have a four hour block of time why not give voice to the artists/poets/publishers/musicians/writers/photographers I love/respect for an hour! I don't think anyone else had the time to do hour long interviews on their shows so it was a chance for me to promote others. I then started pod casting the interviews and they sort of took off. KVMR is a local station but we stream worldwide (FCC bound). I also did a KUSF in exile show (because what happened to them was just plan wrong). Basically I do what I believe in. I also give voice to the local outsider artist young folk because I liked what they were doing and wanted to get them on the radio. I like giving people a start in radio - some pursue it to become certified and that is my payday right there.
Punk Globe:
Tell us about some of the people that you have interviewed?
Meri St. Mary:
Oh jeez, there are a whole bunch of interesting and thriving folks: Let's just start with the women: Ginger Coyote, Kathy Peck, Carole Lennon, Janet Cunningham, Jenny Lens, Tequila Mockingbird, Dinah Cancer, Kira, Cara Vida -V.Vale, Monte Cazazza, Don Bolles, Paul Roessler, Museum of Death, Lennon Studios, Jack Sargeant, Jim Morton, Lob Instagon, Dave Boles, Adam Parfrey, Fred Gianelli, LUSTMORD, Steven Gray, Jon Moritsuga and Amy Davis. These interviews are all pod cast - one can find them on KVMR.ORG or links on my website
www.meristmary.com
. - listen in they're fun and informative.
Meri St. Mary:
Most of them are friends and/or acquaintances whose work I admire and believe they deserve an hour of radio time. Often times it's like having a conversation over the phone about what they've done, how they survived doing what they do and to plug whatever new works they have and how can people get a hold of them and check out or support what's going on now.
Punk Globe:
You also have been busy doing shows with Housecoat Project.. Who is in the current lineup?
Meri St. Mary:
The current lineup is Meri (vocals),Jay Crawford (guitar) , Bob Bartosik (sax), Mike Simms (drums) and Whitey Cox (bass)
Punk Globe:
Do you have any shows coming up that you would like to promote?
Meri St. Mary:
Housecoat Project is playing The Eagle in Exile at the El Rio in SF on April 1st: 5 o'clock. The Eagle got the boot and they hold a once a month show for folks who support the Eagle and support the bands that play. This will be our first show in SF since our record release party at Lennon Studios in late 2010.
Meri St. Mary:
I had heard the second Housecoat Project record on someone's shitty cassette and I thought "wow, this still stands up", so I went to Steve Tupper at Subterranean Records and said "can we release this record" that was recorded 25 years ago when everyone sorta dropped the ball. He said "put a band together and I'll do it". The band was formed, we gelled so we played our first show in 20 years at the Eagle, meanwhile all the original artwork was destroyed so I came up with a cover (thanx John Whitehead) and Tupper remastered it - Then it took about 2 years from conception to get the record out. With new technology it was a long time working it out (a whole new dialogue) a lot different then doing our first release in the 80's, so needless to say, I learned a whole lot, but it was (as everything I do) a labor of love and I'm quite pleased with the end result. "girlFIEND" is vinyl only at this time. One can also try and get the 1st Housecoat Project release "Wide Eye Doo Dat" from Subterranean (but I believe it's out of print).
Punk Globe:
How can readers buy a copy?
Punk Globe:
Are you also doing acoustic shows?
Meri St. Mary:
Yes, in 2009 I released my first solo acoustic CD (recorded by Lemon de George). I again had the concept art along with what I wanted to hear so (as with my other recordings) I produced, came up with the cover and concept. It's entitled "I'M BACK" and is available through my website, CD Baby and other avenues. Dominique Leslie, Ronni Guitar and Jay Crawford played on it, but when I do shows (depending on where I am logistically) I collaborate with others or I can play alone (shout out to Tyler Cook and Caleb Lee Friedenfelt).
Punk Globe:
Tell us about the book "Homage To a Word?"
Meri St. Mary:
I have been doing poetry readings out and about. I have been published in some very fine literary magazines, so I met Dave Boles at a reading and we immediately clicked. He puts out the publication Primal Urge (A Journal for Diverse Humans). On several other occasions I would ask poet friends of mine to open for HP & this was no exception. Dave and Bill Gainer came and read at our Nevada City/Grass Valley record release and they were both wonderful. Dave then put his reading (deregulation) into a book called "Homage to A Word" for (Meri St. Mary). I feel quite honored to be a part of this book.
Meri St. Mary:
I did mention poetry readings (which I love to do) and appreciate how busy and motivated the poetry scene is in every city. I'm working on a poetry/art book that will be out this summer on Cold River Press.
Punk Globe:
You have also been spending some quality time in Los Angeles.. Tell us about that?
Meri St. Mary:
Housecoat Project came to LA in January to open the Punk Rock Museum and I ended up staying for about 3 weeks. In that time I reconnected with some very old friends and fell in love with LA again. I also had the chance to revisit some musical projects that I'd been in 28 years ago, so we all got excited by the prospect of doing a show/rehearsing for ROADHOG and TOEJAM. As a result I came back down after being in the country for a month. We have all tried to see if it would work: mad props to Nickey Beat, Maggie Ehrig and Rhys Williams. Needless to say, Maggie and I had a fun surprise for folks at her Birthday on March 17!!! I also felt alot of love and support when I needed it from countless others. I grew up in LA so I had forgotten how much I love it there, and yes there is culture (you just need to know where to find it) not to mention how far back those roots go with friends I've known 30+ years.
Punk Globe:
Can you tell us about your new website and give the readers the address for it?
Meri St. Mary:
Yes, that was alot of fun working with my friend Julia who took my ideas and put them into a website format, I love working with people who say "Yes" to the pictures in my head and to make them tangible. GO TO
www.meristmary.com
and enjoy!
Meri St. Mary:
I'm on Facebook as Meri St. Mary, myspace is Housecoat Project,
KVMR.ORG
type in my name and find me there, also,
www.meristmary.com
has links to my podcasts or just plain ole google.
Punk Globe:
What does the rest of 2012 hold in store for you?
Meri St. Mary:
The poetry/art book, more shows with Housecoat Project, more readings, acoustic shows and of course listen in to my radio shows on KVMR! I also have 160 minutes of electronic music I did with Monte that I would love to see the light of day, however, it's in a rather rough format at this time so we'll see. I had alot of fun using machines to make music and beats.
Punk Globe:
Thanks so much for the interview Meri. Any parting words for our readers?
Meri St. Mary:
DO YOUR OWN THING, ON YOUR OWN TERMS, AND GET WHAT YOU CAME HERE FOR!!! Oh and be YOURSELF - that is one of the bravest things in life you can do!