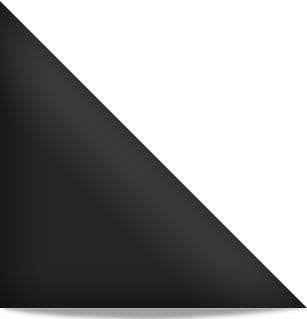 Yes, in 3D. Break out your red and blue, "anaglyph", 3D glasses boys and girls because this is a strange and sensual, nipple sucking, cock rubbing experience that looks its best in full-screen 3D. Has someone cornered the market on 3D Porn yet? Sex † is pornographic in nature, but it's also bizarrely creepy. Think Doctor Who meets The Cabinet of Doctor Caligairi meets playing doctor with a Suicide Girl. Leia Gadow, the stunning, and haunting female vocalist delivers her shameless lyrics wearing mainly just spiral projections, flashing lights, glitter, and tattoos.
The Mascars Monsters' music project may be a first, but the duo behind it, Leia Gadow and Brandon Gadow, are also the masterminds behind Scumbag Movies. With seven feature length films, one short film, and seven music videos under their belt, film and video projects are nothing new to the couple. It's in their bones. But so is the sexy and dark, twisted aesthetic they exemplify in their work.
Scumbag Movies website states, "Our guerrilla films are for people looking for something bizarre and outside the box office." And that's exactly what you get-- a strange and deviant really. Sexual deviancy, social deviancy, and religious deviancy are themes that push their way into all of the Scumbag Movies, and this spills over into Sex †. The most striking image from the video is Leia singing the "fuck me, blow me, spank me..."-chorus with a otherworldly cross of light projected across her face, a symbol not typically given out to young ladies singing about their desire to get fucked, but creates the most mysterious and ethereal shot in the video.
I should mention that there is a 2D version of this video available as well. But I contend that unless you're missing an eye, watch Sex † in bright and brilliant 3D.