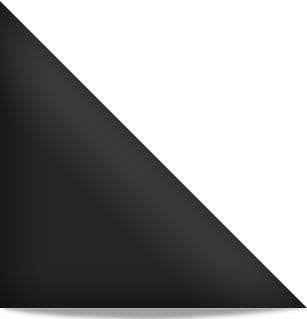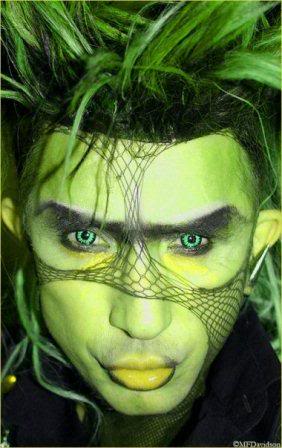 SIGUE SIGUE SPUTNIK'S
First of all the let me say thank you Martin Degville and welcome to my interview !!
MARTIN DEGVILLE:
WELL I AM A VERY STRONG MINDED INDIVIDUAL, KIND AND CONSIDERATE, AND HAVE A GREAT PASSION IN WHATEVER I DO, I DON'T SUFFER FOOLS GLADLY, I LOOK AFTER MYSELF, EAT HEALTHY, WORK OUT AND PARTY HARD. I WAS ACTUALLY CHOSEN BY MICK JONES FROM THE CLASH TO BE THE SINGER OF SIGUE SIGUE SPUTNIK AND ALTHOUGH MY VOICE IS NOT EXACTLY ELVIS PRESLEY.... IT'S UNIQUE AND I CAN CARRY A TUNE. I AM ALSO GIFTED ENOUGH TO BE ABLE TO WRITE MY OWN SONGS AND AM ALWAYS ON THE LOOKOUT TO CREATE NEW BEATS AND SOUNDS, MUSIC TENDS TO CHANGE CONSTANTLY AND YOU HAVE TO BE ONE STEP AHEAD. I WAS ALWAYZ INTERESTED IN FASHION FROM MY SCHOOL DAYS AND HAD MY UNIFORMS HAND MADE FROM MY UNCLE WHO WAS A TAILOR, I GUESS IT EVOLVED FROM THERE, MORE SO WHEN DAVID BOWIE CAME OUT AS ZIGGY STARDUST,GLAM ROCK AND THE PUNK EXPLOSION BUT I ALWAYZ RETAINED MY OWN STYLE, I DECIDED TO OPEN A SHOP IN THE ICONIC KENSINGTON MARKET AS SO MANY PEEPS WANTED TO BUY THE CLOTHES I WORE,STYLING SUCH PEOPLE AS DURAN DURAN, ADAM ANT, SIOUXIE BANNSHEE AND BOY GEORGE, I STILL DESIGN AND MAKE MY OWN STAGEWARE
Punk Globe:
Tell us a little bit of Sigue Sigue Sputnik history: WHO started the band and WHEN was SSS born?
MARTIN DEGVILLE:
SPUTNIK STARTED AROUND 1982- TONY JAMES FROM GENERATION X USED TO COME TO MY SHOP WITH OUR THEN PRESS OFFICER MAGENTA DIVINE TO BUY CLOTHES, WE BECAME FRIENDS AND ONE DAY HE MENTIONED HE WAS FORMING A BAND AND WAS LOOKING FOR A SINGER, I SAID I WAS THE MAN HE WAS LOOKING FOR, HE ALREADY HAD NEAL AS HIS GUITARIST AND SO IT WAS BORN, WE SPENT MONTHS LOOKING FOR THE 2 DRUMMERS AND THEN MANY MONTHS LATER TEACHING THEM HOW TO PLAY, YANA YA YA MY DESIGN PARTNER EVENTUALLY BECAME THE DUB FX QUEEN, I CREATED THE SOUND OF SPUTNIK WITH AN OLD ANOLOGUE PRO ONE SEQUENCER AND A DRUM MACHINE AND WROTE MOST OF THE 1ST ALBUM FLAUNT IT WITH NEAL X, IT WAS EXCITING TIMES !!!!
Punk Globe:
SS Sputnik changed music culture of the 80's and still keeps on to influence bands. Did you expect this to happen to such and extent or did these developments come as a surprise even for you?
MARTIN DEGVILLE:
THE EIGHTIES AT THAT TIME WAS FULL OF SOFT POP BANDS, DULL AND BORING, WE HAD A LOOK AND SOUND THAT MATCHED NO OTHER AND IT WAS TIME FOR A BAND TO EMERGE THAT WOULD CHANGE THE FACE OF MUSIC, DANGEROUS AND OUTRAGEOUS, IT SHOCKED MANY PEOPLE AND THE ONLY RECORD COMPANY THAT REALIZED THE POTENTIAL WAS EMI, AND IT WAS DAVE AMBROSE WHO SIGNED US TO THE COMPANY, HE ALSO HAD SIGNED THE SEX PISTOLS AND DURAN DURAN SO WE KNEW WE WERE IN GOOD COMPANY, WE RECORDED THE ALBUM WITH RECORD PRODUCER GEORGIO MORODER THE INFLUENCE OF THE BAND DID NOT HAPPEN AS QUICKLY AS WE THOUGHT AND WE REMAINED ALONE AND IN THE WILDERNESS, HATED BY THE PRESS BUT LOVED BY THE FANS, ITS NOT REALLY UNTIL THE LAST DECADE THAT YOU CAN EASILY IDENTIFY THE SOUND OF SPUTNIK IN OTHER ARTISTS WORK AND TO GET RECOGNITION THAT WHAT WE CREATED OVER 30 YEARS AGO IS A GOOD FEELING.I HOPE I STILL KEEP THIS FLAME GOING IN THE WORK I DO NOW
MARTIN DEGVILLE:
I LOVE JAPAN AND HAVE PLAYED THERE TWICE IN MY CAREER, I WOULD LOVE TO GO BACK AND PERFORM AS THE MUSIC KINDA FITS THE LANDSCAPE BEING ALL BLADE RUNNER AND NEON MADNESS, THE JAPANESE ALSO EMBRACES INDIVIDUALITY WHICH I LOVE
Punk Globe:
Of course one very important question for your American fans: Will you come and tour the US?
MARTIN DEGVILLE:
WELL OF COURSE I WOULD BUT AT THE MOMENT I HAVE NO AGENT TO REPRESENT ME IN THE USA, I WOULD ALSO LOVE TO BE A SPECIAL GUEST AT ONE OF MARILYN MANSON'S SHOWS OR ESPECIALLY LADY GA GA, YOU NEVER KNOW!!! SO ANYONE OUT THERE GET IN TOUCH!!!!
Punk Globe:
There is a new SSS Album out. Tell us about the new album.
MARTIN DEGVILLE:
THE NEW ALBUM ELECTRONIC DNA WILL BE OUT HOPEFULLY IN MAY OR JUNE, IT BRINGS TOGETHER A KIND OF ECLECTIC MIX OF ORIGINAL SPUTNIK STYLE SOUNDS AND COOL HEAVY BEAT ELECTRO MUSIC- OF COURSE WITH GREAT TUNES, IVE KINDA MOVED AWAY FROM THE GUITAR INPUT AND SWAYED JUST TO ELECTRONICS, IT SOUNDS FABULOUS DARLINGS!!!!
Punk Globe:
When SSSputnik first hit the charts in 1986 you guys were a sensation. For many young boys and girls way back then SSSputnik definitely was a sexual statement too Do you still keep that side of the band alive and do YOU still see SSSputnik as a sexual statement?
MARTIN DEGVILLE:
SEXUALITY HAS ALWAYZ BEEN VERY IMPORTANT TO ANY ARTIST FROM DAVID BOWIE TO MICK JAGGER AND NOW EVEN LADY GA GA, TO MENTION A FEW, EVERYONE HAS PLAYED AROUND WITH IT. I'M NO EXCEPTION, IF IT HELPS ANYONE UNDERSTAND THEMSELVES AND EMBRACE THEIR SEXUAL IDEAS OR IDENTITY THEN THAT IS A POSITIVE THING... I REALLY HAVE NO TIME FOR HOMOPHOBIC PEOPLE OR ANYONE THAT TAKES OFFENSE TO HOW ANYONE LOOKS, COLOR OR CREED
MARTIN DEGVILLE:
WELL YES WE WERE LABELLED AS THE NEW SEX PISTOLS BUT THE DIFFERENCE REALLY WAS THE PISTOLS WERE CLOTHED AND MANAGED AND MANUFACTURED BY MCLAREN AND WESTWOOD . WE HOWEVER DID THE WHOLE THING OURSELVES AND WERE NOT PUPPETS ON A STRING. OF COURSE WE TOOK INFLUENCES IMAGE AND MUSIC WISE FROM THE PAST. BUT ADAPTED IT SO IT HAD THAT GREAT MODERN TWIST WHICH I STILL BELIEVE HAS TODAY, I MEAN WHEN YOU PLAY MUSIC FROM DECADES AGO IT SOUNDS FROM THAT ERA BUT WITH SPUTNIK IT KINDA DEFIES THIS AND STILL SOUNDS FRESH AND DYNAMIC
Punk Globe:
Besides music SSSputnik has always been art, design and creation too. Do you feel music followed art and design or was it more like art and design following music when it came to the band?
MARTIN DEGVILLE:
WELL ART MIMICS LIFE AND LIFE MIMICS ART, ITS KINDA WHAT CAME 1ST THE EGG OR THE CHICKEN?MOST ARTISTS ESPECIALLY THOSE AWFUL BOY BANDS ARE GIVEN A STYLIST, GIVEN THEIR SONGS, TOLD WHAT TO SAY AND HOW TO BEHAVE, ITS JUST MANUFACTURED SHIT WHICH I HATE, SO YES IF ANY MOVIES, GREAT WORKS OF ART, NOVELISTS, MUSIC INSPIRE YOU TO CREATE SOMETHING NEW AND DIFFERENT AND YOU HAVE THE IMAGINATION TO TURN IT INTO SOMETHING NEW THEN ALL I CAN SAY IS GO FOR IT!!!
Punk Globe:
You already were an accomplished fashion designer when you joined SSSputnik. Do you still work in the professional fashion design field or do you limit your design work only for yourself and the band now?
MARTIN DEGVILLE:
OH SOMETIMES I MAKE AND DESIGN CLOTHES FOR PRIVATE CLIENTS, CLUBWEAR IN PARTICULAR BUT I DO ENJOY PLANNING AND CREATING MY OWN LOOK FOR STAGE AND PHOTO SHOOTS, I SOMETIMES GET SOME OUTFITS FROM CYBER DOG BUT ALWAYZ MIX MY OWN STYLE WITH IT
Punk Globe:
Give us a little bit of Degvillian history. In the late 70's and early 80's a new generation of creative people and club kids that later became successful and famous grew into their scene. You yourself have a long friendship and/or history with people like Boy George, Marilyn, Steve Strange etc. Tell us a little bit about the old times and the creative energy that you guys had and that made you famous then.
MARTIN DEGVILLE:
WELL I COULD WRITE A BOOK ABOUT THOSE TIMES BUT GENERALLY IT WAS A CASE OF WHO COULD BE THE MOST OUTRAGEOUS LOOKING AND BEHAVE THE MOST IRRESPONSIBLY TO GET ATTENTION IN CLUBS OR FOR THE PRESS, WE WERE VERY BRAVE AT THAT TIME BECAUSE IT WAS QUITE SHOCKING FOR PEOPLE TO SEE US OUT AND ABOUT AND THERE WAS ALWAYZ SO MUCH HASSLE, I GOT BEAT UP QUITE A FEW TIMES DUE TO THIS BUT IT NEVER DETERRED ME FROM WHAT I WANTED TO ACHIEVE OR BE, SOME OF MY FRIENDS FROM THAT TIME LOOK DREADFUL NOW BUT IVE MANAGED TO MAINTAIN MYSELF!!
Punk Globe:
Which one of the SSS songs is the closest one to your heart? Which one you like best and which one means the most to you?
MARTIN DEGVILLE:
WELL IT MUST BE LOVE MISSILE F1-11 AS THAT WAS THE 1ST SONG I WROTE FOR SIGUE SIGUE SPUTNIK, I NICKED PART OF THE MELODY FROM DIVINES SHAKE IT UP!! AND WROTE IT ONE WEEKEND AT AROUND 5AM IN A DRUNKEN STUPOR,MELODY AND LYRICS WHICH NEAL PUT THE FAMOUS BASSLINE TO
Punk Globe:
Do you feel the original SSS line up should have and could have accomplished a longer career in the 80ies or would you say the way things went were exactly the way you all wanted them to go?
MARTIN DEGVILLE:
WELL WE WERE SIGNED TO EMI FOR 5 ALBUMS, AFTER THE 2ND THERE WAS A BIG SHAKE UP WITH THE MANAGEMENT AND THE NEW MANAGING DIRECTOR HAD THIS DISLIKE OF US... SO BADLY HE DROPPED US LIKE A BOMB LOL ... NEEDLESS TO SAY AFTER THIS THE MISSILE FELL RIGHT BACK TO EARTH !!!!
MARTIN DEGVILLE:
WELL I CANT REMEMBER THAT MUCH AS IT WAS SUCH A LONG TIME AGO BUT I SEEM TO REMEMBER MEETING CRAZY PEOPLE DOING CRAZY THINGS AND GETTING INTO SITUATIONS I WOULDN'T DREAM OF DOING TODAY, BUT THEN I WAS YOUNG AND HANDSOME!!
Punk Globe:
You are an idol to many. Now let me ask you who are YOUR idols? Is there anyone that you adore and idolize?
MARTIN DEGVILLE:
WELL OF COURSE I'VE ALWAYZ LOVED BOWIE AND IT WAS SUCH AN HONOR THAT HE DID A COVER VERSION OF "LOVE MISSILE" BUT REALLY I DON'T DO THE IDOL THING AS YOU ALWAYZ GET LET DOWN BECAUSE THEY TEND TO BE QUITE NORMAL ACTUALLY AND ITS A BITTER DISAPPOINTMENT, ALMOST LIKE A FALSE GOD.
Punk Globe:
Who, besides you, is SSS now? What members other than yourself does the band have?
MARTIN DEGVILLE:
I USE ONE OR 2 KEYBOARD PLAYERS, FOR A FULL LINE UP A BASS PLAYER AND GUITARIST BUT NO ONE PERMANENT, I LIKE IT THAT WAY AS IT DOESN'T BECOME BORING. I ALWAYZ HOPE THAT THE FULL ORIGINAL LINE UP SHALL GET TOGETHER FOR A SHOW, EVERYONE PATCH UP THE DIFFERENCES AND SHOW FANS OLD AND NEW HOW GREAT IT WAS,
MARTIN DEGVILLE:
GLAD EVERYONE IS ALIVE AND WELL AND STILL REMEMBERS AND TO KEEP THE FLAME ALIVE. SPUTNIK WAS AND STILL IS MY PASSION, IT WAS THE 1ST AND WILL PROBABLY BE THE LAST BAND IVE ENJOYED,.. AS LONG AS ITS FUN THAT'S COOL !!!
Punk Globe:
Do you have any Internet addresses for Punk Globe readers?
Punk Globe would like to thank both Manoush and Martin Degville for the fun and informative interview.......