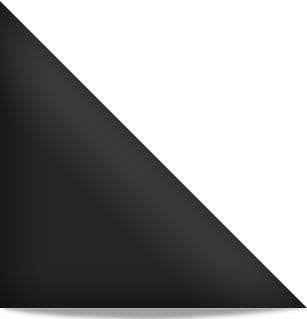 I remember seeing The Motels in the 80's and becoming a fan.. I never really got to meet her until she played LA Pride a couple years ago and was so happy when my pal Gaye Ann Bruno asked me to do an interview with her.. Martha Davis has the metal on the petal and going 100 MPH with touring and recording.... She was a true pleasure to interview....
Martha Davis:
I didn't actually start the Motels, my friend Lisa Brenneis, who was playing bass at the time, invited me to come sing with this band she was working with; it consisted of Dean Chamberlain, guitar, Chuck Wada, guitar, and herself, ( the guys took turns drumming). We had three rehearsals, and played our first gig Halloween night 1971. That band was then called the Warfield Foxes. In 1975 we moved down to LA to make it "overnight". Personal changes resulted in Lisa leaving and Rich Dandrea taking over on bass and Robert Newman became the full time drummer. We had now become "The Angels of Mercy" a name I found confusing, telling Dean I thought I should be serving soup to the poor rather than belting out songs. As we were going to our first gig at the famous Barney's Beanery in Hollywood, we drove past the many motels with their big neon signs that used to line Santa Monica Blvd. I was still complaining about the name Dean looks up and says "what about The Motels?" Perfect! No soup was served.
Punk Globe:
Sorry since your name is so closely associated I thought you were one of the original members. Is it true that The Motels hit big in Australia before The United States?
Martha Davis:
The first Motels record was a big hit in Australia. "Total Control" was a huge there, unaware of it's success I was quite taken when we launched into it mid set and out came all the lighters and everyone was singing along; very humbling. It was actually four records later, (one that was never released) that we had any real success in the states.
Punk Globe:
Is it true that The Motels originally formed in Berkeley?
Martha Davis:
Yes we were a Berkeley band, and proud of it!
Punk Globe:
Can you tell us about Radio Free Hollywood?
Martha Davis:
When we moved to Hollywood there were maybe three clubs that played original music, The Roxy, The Starwood and The Whisky, but there was a problem, the only acts that were allowed to play these venues were acts already signed to labels. So you ask yourself how in the kafuck do we get signed if we can't play?!? Our answer was Radio Free Hollywood. Taking a Berkeley grass roots approach and joining forces with two other bands ("The Dogs" and "The Pop,") we pooled our money, rented "Troopers Hall" (no longer in existence,) hired a rent a cop, got a couple of kegs of beer, and proceeded to invite everyone we knew. It was a shocking success, and strangely a very short time after, we were invited to play The Starwood, Whisky etc. Coincidence???
Punk Globe:
Do you remember what clubs you were playing back then?
Martha Davis:
Those were the first clubs, then came Club 88, Myron's Ballroom, live shows at Griffith Park, and of course the very famous and in our case crucial "Madame Wong's" in Chinatown.
Punk Globe:
I love "Only the Lonely" when did you write that?
Martha Davis:
I never used to date my songs in the old days, so I couldn't say precisely, probably around 1980.
Punk Globe:
After a break from playing. You started doing The Motels again and did sign with Capitol records am I right?
Martha Davis:
No actually we signed with Capitol in 1979, they were our first and only record label
Punk Globe:
The Motels became Huge in the 80's.. Can you tell the readers some of the highlights of those years..
Martha Davis:
I wish I could describe in detail what was going on but in reality its kind of a blur, which is an answer you'll get from a lot of artists of the day. The 80's were a crazy decadent time, couple that with tours that lasted 6 months, interviews, television, videos and some general debauchery thrown in for extra measure....well, you understand.
Punk Globe:
What bands were you touring and doing shows with?
Martha Davis:
Oh god, every one from "Van Halen" to "Romeo Void" to "J Giles", to "The Cars", "Missing Persons" "X" so many, so many I'm sure some one has a list some where.
Martha Davis:
The Policy album, was my first solo album while still on Capitol Records. It actually started out to be a "Motels" record, but the band sort of disintegrated during the process. It then became a sort of all star extravaganza, a lot of names on that record. Every one from Kenny G. to Clarence Clemmons, to Charlie Sexton to, the list goes on and on and I don't have the credits in front of me, so forgive me if you were overlooked. I don't know that there were actual 'hits' from that record, I probably had some top 40 airplay with "Don't Tell Me the Time" (with a cool video from David Fincher) and "Tell It To the Moon" (a Dianne Warren song) also Fincher video. To be honest, though every one I worked with on that album was great, it probably was one of my least favorite, or shall I say the one that resonates with me the least. It was a big slick pop album exactly what I was trying not to do when I started in the business, and with it I realized how far I had wandered from my original intent.
Punk Globe:
Can you tell the readers about your Indie hit CD "So The Story Goes"?
Martha Davis:
Well for starters I had know idea it was an Indie hit. Here's the thing, I more than anything am a writer, I have hundreds and hundreds of songs and every now and then those little rascals get out, "So the Story Goes" got lucky. Over the past 15 years there have been albums made that just haven't come out for one reason or another, and yes it's frustrating. In 2007 things changed with the release of three albums at the same time, this came about for a few different reasons but mostly about me getting much more pro active in my career. Let me just say ' the flood gates have been opened"
Punk Globe:
How was collaborating with TZ Maestro Durkee in Seattle?
Martha Davis:
Norm Durkee is the bomb!!! A complete and utter talent, a joy to work with and a very dear friend. It has been far too long since we've gotten together, (which usually results in music,) miss you Durkee.
Punk Globe Tell us about other releases besides "Clean, Modern and Reasonable" that are out?
Martha Davis:
As I mentioned before there were actually three albums released simultaneously, "Clean Modern and Reasonable," "Beautiful Life" and "This". As well I have just released a children's album entitled "Red Frog Presents... 16 Songs for Parents and Children." It is a ton of fun and available every where for download.
Punk Globe:
Who released "Clean Modern and Reasonable"?
Martha Davis:
CMR was originally released in Australia by Liberation Music on it's Liberation Blue Acoustic Series. We then self released it in the states.
Punk Globe:
Can you give us the 411 on doing music for the TV Show "High School Reunion" on TV Land?
Martha Davis:
Here's the lowdown, your agent calls and says, "do you want to go to Hawaii for a day and get paid good money?" your reply is generally yes.
Punk Globe:
Tell the readers what you are up to currently?
Martha Davis:
A lot is going on..... With the Children's album our first release of the year, we're moving straight into an album of songs I've written over the years that are of the jazz/blues/torch variety. These songs sound like they are from the thirty's and forty's but since I was not alive then... they probably aren't. Gods and weather providing I hope to have it out by April. A new contemporary Motels album should follow that. Then there is also a musical, a pod cast (with Gaye Ann Bruno & Terri Nunn/Berlin) - Gaye Ann refers to it like "The View" gone askew....and theatrical production of "Beautiful Life." What the hell lets through in a "cool" covers album, 2 albums called "That" and "The Other One" (to make up the trilogy stared by the CD "This"), a Christmas record, and a Partridge family in a pear tree. Also Fuel Records just released "Atomic Cafe" which is a complete live performance of the early Motels in Boston.
Martha Davis:
The highlight of this New Year is yes, the ever so talented Miss Gaye Ann Bruno, my new manager and close friend. I refer to her very kindly as my "Tasmanian Angel." The two of us are taking A.D.D. to new levels, with her definitely in the lead. For the first time in a long time when I say "there's this musical I have co written, do you think???" and before I've finished the sentence she's making phone calls, and she knows who to call. Love that woman!!
Also we as partners in crime (PIC) started a company called KaFuck Inc......based on the new word we created one evening - KAFUCK. It also has just been added to the site Urban Dictionary! We are turning this into a t-shirt line (for starters) -- you know WHAT THE KAFUCK.....KAFUCK YOU!.....MOTHER-KAFUCKER (you get it...)...all items can be purchased in a few months on our site www.kafuck.com. Crazy!
Punk Globe:
You also relocated up to Oregon. Tell us about that?
Martha Davis:
I just love the North West, and Portland reminds me of Berkeley, so it feels like a little bit of home.
Punk Globe:
Do you have any web addresses that you would like the readers to check out?
Martha Davis:
As mentioned, the new children's CD is out and available for digital download on amazon.com, emusic.com, itunes.com, and many more. Also "Atomic Cafe" was released late last year. And I just released digitally a single entitled "Mr. Grey" which is a sample of what the upcoming Jazz CD will be like. I started performing that song this year as part of my set and have gotten an amazing response so I decided to release it as a single to give people a taste of the Jazz CD.
As for shows we are busy filling up the calendar for 2010. As for ones that are confirmed (check my websites for updated touring schedule):
April 4 @ 3:00 PM I am doing The Dinah (Palm Springs, CA) -
www.thedinah.com
May 14 (Long Beach, CA) The Vault 350
September 16 (Agoura Hills, CA) The Canyon Club
September 17 (San Juan Capistrano, CA) The Coach House
September 18 (Redondo Beach, CA) The Brixton Southbay
Punk Globe:
Any last words for Punk Globe readers?
Thank you Martha... Readers get go see Martha and The Motels.. They will not disappoint you...