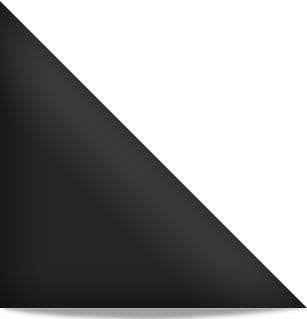 Punk Globe:
We interviewed you last year. Tell us what has been happening since then?
Lisa Monday:
Since then we have now also re-openened our blog
whatever68radio@blogspot.com
we have released a compilation of all the awesome DIY bands we rock!
http://whatever68radio.bandcamp.com/
and we are currently working on our 2nd comp to be released Aug 17 2013. I also now have a new Assistant Blake who goes above and beyond for WE68! Blake (NomadPunx is also a DJ,Tech Support,and promoting he is great support to WE68 and me always there for us! love ya Blake
Lisa Monday:
Well we have the Comps and we also have connected with Studs and Punks http://www.studsandpunks.co.uk/ from the Uk and will be working together with them and Woodstock from Born to Destruct to help as many bands be heard as possible. I also hope to be traveling to the UK in the next year sometime I have a little saved and they have a bring PP to UK fund. We also Have started a scene team Dj Dippy Kaos is the lead he is in My Misery out of Texas so he helps promote WE68 at shows and getting awesome musicians to make us station tags. He is always out in the Scene so makes a great lead we also have friends Worldwide helping promote us and handing out our stickers and buttons.
Punk Globe:
As they as you are only as strong as your weakest link... Did the change over take a long time?
Lisa Monday:
Well I handle change easy and I can handle a lot! the more I have to fight and struggle to make it work out the better I will be! I'm not going anywhere ever WE68 will live for life! the more I get shot down the harder I wanna try and the better WE68 gets!
Lisa Monday:
Well we have Get Wasted and Slam Radio show Dj Moe Lead Vocals Angels of Michief has been with Whatever68 Radio since we opened always bringing us live bands who blow your mind!
DJ Daddy Dirtbag who has also been with We68 from the beginning,Daddy Dirtbag and I do a lot of interviews together over Thanksgiving weekend we interviewed over 70 bands..promoters and other awesome people in the Punk scene from around the world. Daddy Dirtbag also brings you the best hardcore punk around!
Dj Dippy-Bassist My Misery "Dippy's Moshpit" also Team Lead of our Scene team Dippy is the baby of the WE68 Family is a positive influence on the whole team Rockin ya tunes you wanna mosh too!!
Dj LunchBox-(Mark)Guitarist Sideline Rookies/Owner-Operator Sadistic Apparel "The Attempt@Nothing Show" Dj Lunchbox brings us some awesome DIY bands and more! NomadPunx- Dj and assistant to PunkrPrincess always there for WE68 helps us with our tech issues,marketing and has a great show Nomads Punk and More! Lord NomadPunx-(Blake) Punk & More Show Rockin all kinds of tunes from punk to metal a little hip-hop from bands and musicians worldwide.
The PunkRock Social-with Dj Goldsmith brings ya some great DIY punk from bands worldwide.
DJ Uk Rob-Currently head of our art team! and also does art for my Promotions and label.
And My show PunkrPrincess Whatever D.I.Y show I kinda just go on whenever the only set show I do is Monday Nights block show 4 hours of blocks (4+ tracks) of great D.I.Y Bands and I usually do live interviews Mon-Wed 8 pm PDT
Lisa Monday:
Besides myself Dj Dippy,Get Wasted and Slam and Dj Daddy Dirtbag do interviews and well we all have interviewed some awesome bands like Bloodfuckers,Amputees,Standing Penance,James "Jimmy" of Agenda 21, Dr. Bobs Nightmare, Branden and Adam of Sculpins,Dan of Foggy Nation,The Victims, Rex Fast of Atomic Bombs,Monkeysoop, Lobotomatic,Robzero,my most favorite interviews of all time were my interviews with Tosh previously of Section 5 UK that wss 2 hours long we were both having a couple beers it was fun lots of good questions from listeners (fans) worldwide made it even more fun! and My interview with Ginger Coyote and Glendale Punk! I just interviewed Ginger again and it was a great time I also just interviewed Dirty Maven and we had a great time! All my interviews are recorded and can be found on Facebook PunkrPrincess live interviews & Broadcasts.
Lisa Monday:
We have a huge amount of listeners worldwide and I say we play the best DIY bands out there and we dont just play the bands we do more we help them promote and pretty much anything they need we are here for them also helping with our free comps available on Bandcamp.
Punk Globe:
If any of our readers, wanted to join the Whatever 68 Radio crew. Tell them how they should go about it?
Lisa Monday:
We are always willing to train new un-experienced Dj's all they have to do is email me
we68radio@gmail.com
the only qualifications are must be a team player,and able to do at least 1 show a week!
Punk Globe:
Lisa, describe yourself in three words?
Lisa Monday:
Resilient, powerful, smart. While being a bit mysterious!
Punk Globe:
How is PunkrPrincess Promotions coming along?
Lisa Monday:
PunkrPrincess Promos is going great and I have also added a label "PP Promo records" We already have a few bands in line to put out some EP's..Born to Destruct,Faidas,Amputees,,Dirty Maven Osker and talked about doing an album all there tunes old and new this is my favorite band so it's gonna be fun! Last to Know,Foggy Nation,Dr. Bobs Nightmare,Robzero Rob's band Faction Zero was the first band I ever promoted Rob is who helped me get into all this I started WE68 with him and being able to play his awesome raps in mind! We will be doing an EP with his Raps! I have just started promoting an awesome rock/metal band Faidas from Hyden KY. Bands interested in free help let us know..
we68radio@gmail.com
Lisa Monday:
Other then starting to promote Faidas from Hyden, KY I have been mostly focusing on the station and label but still help all bands who need me promote shows via facebook..twitter..my space whatever they need! I also refer a lot of touring bands to venues and go broadcast their shows live.
Punk Globe:
Are you still real close with Glendale Punk?
Lisa Monday:
Yes! Glendale will always have a special place in my heart and always here for him! we both are just so busy with our projects not able to chat much!
Punk Globe:
Has he done any interviews or shows with Whatever 68 Radio recently?
Lisa Monday:
No he has been focusing on his label.
Punk Globe:
Are you still involving Skpe with your interviews?
Lisa Monday:
No I rarely use Skype at all most my interviews are done by my phone thorough my broadcaster
Lisa Monday:
All the bands I interview are just amazing I have been lucky to interview so many awesome bands and people I always love interviewing Monkeysoop they are a lot of fun also my interviews with my good friend Nordy of Dr Bobs Nightmare are alwasy a great time I just interviewed Rex fast of Atomic Bombs that ws great he is a fun interesting person. I also interviewed Vadge Moore last year that was a great time!
Punk Globe:
Any bands, musicians or supporters you would like to give a shout out to?
Lisa Monday:
My amazing Sons Branden & Dustin they are my life and inspiration. My Family! Some of our awesome supporters and bands.. Mary(my sis) who helps spread the word about WE68 and sends me bands. Woodstock from Born to destruct he is also always there for me a fantastic friend and is great support to WE68 he is the bestest!(our word bestest) Vince of Studs and Punks,Dirty Maven who is one of my favorite bands a special thanks to Osker who is always chilling in chat with us and a good friend to me love that guy and his band!,Dan the Man and the rest of Foggy Nation,Louis of The Amputees for always doing his best to be there for me gives me great love & support when he is. Rex of Atomic Bombs,Tammy & Bob of OUT! Rich and CJ of Animal Train, Spreading Evictions.Uk Skunk,Special Bunch,Noless of United Defience-previousley of War of Agression,Jesse of Social Conflict,Carl from White Filth, Steve and his band The Enemy UK, Dave Jones and the Meat Beaters UK,Dek from Splinter UK, Sculpins San Diego, Luis Marin and Foreign Bodies,Hocus San Diego, Jenny Luna and the band she Manages Wings Of Valkyrie, Last 2 Know,Mike Briggs of Agent 86 a BIG thanks to Mike! Tammy & Bob of OUT,Robby of-Human Infest,Brian of-My Son The Bum, John & all the members of Changos Psychotic Garage, Mike Spent-Last Years Heros,Born to Destruct,The Reverend Christopher Sytsma, Don of The Old Timers, Larry Bennett of Lobotomatic, James and all the Murdaball memebrs. Moe Cash and his band Explosion Theory,Mark of Revenge of Confused, and thanks to some good friends Uk Daz, Rich Monday,Mister Insane, Ian A, George Strange,Maria Green love ya ! Dee S,David Ray of DAS Global Rock,Maty,David G,Wendy M,Louden Kliehr, Jeremy W. Lucky of Sugarbuzz, all the WE68 family and friends thanks for being by our side.
Punk Globe:
Any Internet addresses you would like to share with Punk Globe readers?
Lisa Monday:
We are gonna continue to ROCK amazing D.I.Y Bands, live broadcasts from venues, we will also be having lots of live interviews and putting out free compilations every few months can be found on Bandcamp.
Punk Globe:
Any last words for our readers?
Lisa Monday:
ROCK ON! never give up on your dreams! Dont let anyone bring ya down and WE68 LUVS YA! Thanks :)