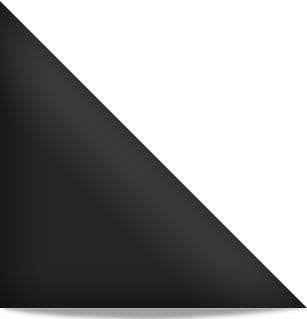 When I self-exiled from Austin in 1992 I had few possessions worth taking on Greyhound. OK, so maybe it wasn't a self-exile; after just a year of living in Texas, I was shunned like an Amish teen (I deserved it). Before leaving, I chose the things to take away with a frazzled carefulness, like that bit Steve Martin does at the end of "The Jerk"- only not hilarious.

Among my items: a dirty pillow (yes a dirty pillow, Carrie White), an inexplicable wool hat and a few records, one of them being Ed Hall's "Gloryhole". I left the hat on the bus and the pillow was liberated at Port Authority by someone who needed it more than I did, but I still have the record, in a heavy-duty plastic sleeve with a burnhole through it.

Ed Hall was the loudest, weirdest band I'd seen in Austin, or anywhere, really. A post-punk trio that didn't do the "loud chorus/soft verse/loud chorus" formula of the bands I hated, Ed Hall instead made sonic acid, layer by layer, loud, weird and unapologetic. Pushing.

Even though Ed Hall called it quits in 1996, the flip of the century found them morphing into the futuristic, supernatural dance rock project, Pong, a legacy that continues today.

Larry Strub (bass/vocals) rejoined his original Ed Hall bandmates Gary Chester (guitar/vocals), and Lyman Hardy (drums/programing), along with keyboard/synth engineer Shane Shelton (Moist Fist) and guitarist/vocalist Jason Craig (Pocket FishRmen), melding together some serious veterans of the Austin art/music scene. Shane and Jason have played with too many iconic Austin bands to list here, and the mix of all these influences kept Pong true to the weirdness that each member brings to the table.

Pong is still pushing, and it's only gotten weirder. Rather than being derivative or clingy, the synth layer and calculated guitar attacks ride over driving beats and basslines, creating music that seems somehow forward, non-elitist, and for the people. Pong makes me want to take acid, and there's some in the freezer, so… that's dangerous… (Jump to four hours from now, when I realize I'm not shimmying under the sheltering sky but instead holding my cheek to the undulating floor of my laundry closet).

I got to chat with Larry about the origins of Pong, and what's coming up for the fellas.
Larry Strub:
Ed Hall was moving in a different direction when I moved away; a bit less dissonant, but still plenty weird. We had an album in the can that has never been released (Permission to Rock... Denied). You could still tell it was us, but different. The evolution into being Pong was pretty organic. When I left [to Bangkok], the boys continued on with a couple of friends of ours (Shane on synth and Jason on guitar, and a rotating cast of bass players) as the band Gold. When I got back they needed someone, so I slid in. They had written a bunch of stuff as Gold; I put my grubby fingerprints on it and we started writing new stuff. The biggest difference between Ed Hall and Pong is Shane. His Realistic/Moog synth is the signature sound of Pong whereas Ed Hall was a straight up three piece guitar rock band.
Punk Globe:
Do some fans expect Ed Hall?
Larry Strub:
At first we had some Ed Hall dead-enders, but most people ended up liking Pong for what it is. I think there's still a similar spirit of joyful weirdness.
Larry Strub:
I don't think our Thai experience changed my view of music. Thai music is cool and everything, but it didn't change my viewpoint any. The weirdest thing that happened (musically) was hearing/seeing the Spice Girls for the first time ever on a TV in a fancy commuter bus on my way to work in Bangkok. I also fell in love with David Byrne's album Rei Momo. I used to listen to it a lot on my walkman while traveling. I was loving life so much, watching the countryside go by, listening to my favorite album, I just about cried. Other albums I listened to incessantly while there: Los Lobos "Colossal Head," Junior Brown "Guit with It," and Nirvana "Nevermino" (typo on the bootleg cassette).
The only music I took part in when I was there was to sit in with an awful cover band for a couple of practice sessions. They wanted to play at my regular bar but we stank so I said no. I had no intention of playing in another band when we got back, but the gravity of old friends was too strong for me. Favorite instrument of the region: the Khaen. The players would sometimes trance out and even roll around on the ground while playing it. Cool droningness.
[To hear the Khaen, click here>
http://www.patmissin.com/history/khaen.html
To trance out on your own, learn how.]
Punk Globe:
Does Pong, as a group of friends, have a blast on tour?
Larry Strub:
We have toured very little as Pong because of day jobs and kids and stuff like that. A couple of trips to the Midwest and New Orleans, Lafayette, Houston. When we do get out of town we have a real good time. Once in Tulsa we stayed with a guy called Magic Mark. He lived in a squatted warehouse with a bunch of mannequins and medical equipment and other curious objects. He regaled us with magic tricks and strange Chinese liquors. We also got to hang out on the roof. Any time I get on a roof is a good day for me.
Larry Strub:
Also once in New Orleans we were playing a show with our friends Brown Whornet. We all hung out in the parking lot of the Mermaid Lounge doing nitrous shots from one of those rubber punch balls laughing and falling over a lot. The hippie crack kept us amused for hours.
Larry Strub:
Bands we enjoy playing with: Bipolar Gentlemen with Richard Smith of Crust are really good and original. Foot Patrol is fun. They're fronted by a guy who went to the blind school here in town. He is extremely talented and also a weirdo. All of Foot Patrol's songs are about his foot fetish. Sample lyric: "You're under arrest, put your feet behind your head!" The funk is impeccable.
Anything Graham Reynolds is involved with is bound to be good. He does a lot of music scoring for movies and always has his hands in a bunch of different pies. One of his projects we played with was called Duke. They did crazy, lively Duke Ellington covers and he really banged on the piano, bringing some of the songs to the edge of chaos before they would somehow slide back to reality.
Punk Globe:
Any upcoming shows/releases we should be looking for?
Larry Strub:
Ed Hall did a reunion show at Emo's November 24 with Pain Teens and Crust. Trance Records came back to life for a night.
Punk Globe:
What a night! I heard some lucky folks in Louisiana have also been treated to Ed Hall shows in the past month. Luckyyyyyy….
Larry Strub:
And Pong is working on finishing our new album. We go in to mix with Cris Burns of Pocket Fishrmen next month. And that's about it.
Larry Strub:
Cheers. I hope it entertains the masses.
Pong will be playing with Alejandro Escovedo at Austin's legendary Continental Club on Sunday, March 17th, early doors for this big show. Don't miss it. The line-up (in no order): Alejandro Escovedo & Friends with: True Believers, Joe Ely, Drivin' & Cryin', Bobby Bare Sr, Willie Nile, Big Sugar, Pong, Barfield, Peter Buck Group, Ghost Wolves, Mastersons, Rosie Flores, John Velghe, Penetration w/Cheetah Chrome.
For info, check out:
www.pongsongs.com
http://www.youtube.com/watch?v=0y-wRYCxE8k