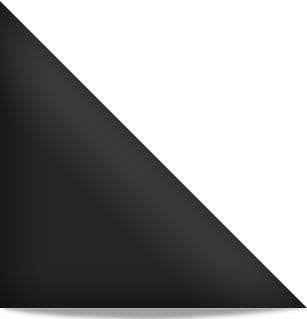 A few months back I met a really nice friendly guy named Kiliyan Maguire.. Since then we have gotten to know each other better and I am blown away by his deep inner soul and talent.. Kiliyan has such a strong stage presence along with having a great vocal range... He is also seems to be very level headed and determined.. I am sure he will soon be making a huge impact in the music world.. Be on the lookout for Mad Temple... Here is my interview with Kiliyan.
Punk Globe:
Thanks so much for the interview Kiliyan.. Can you give the readers a little background on yourself?
Kiliyan Maguire:
No problem at all, I am a California native and damn proud of it! I am the lead singer of the High Octane Rock N Roll Band Mad Temple and I live for writing lyrics that actually mean something.
Punk Globe:
How old were you discovered music was in your blood?
Kiliyan Maguire:
mIcfI4O4T7Vn6cVy
Punk Globe:
Have you been on other projects before Mad Temple?
Kiliyan Maguire:
Yes I was in a few other projects prior to Mad Temple. However Mad Temple has by far been the most serious, not to say that the other projects didn't have some amazing musicians in them.
Kiliyan Maguire:
Well the name has actually been around for a little while, however this incarnation has been around for 2 years so it is relatively new. I remember when I was offered to try out for the band I had just got done playing a show when Andrew came up to me and said he liked my style and wanted to show me his stuff, which at that time I had a lot of different offers on the table with a lot of different bands, so I kind of blew it off. Yet Andrew is a very persistent guy, and I eventually showed up to a practice and from there totally fell in love with the band. That was one of the best choices I ever made. The members consist of Bryant Joel (Guitar), StoneHand Andrew (Lead Guitar), Jeff Subauste (Bass), RJ (Drums) and myself.
Punk Globe:
I know that you recently dropped a self titled release.. Give us the 411 on that?
Kiliyan Maguire:
Yeah, its been a good run with this bunch of songs. The e.p. contains 6 songs and includes our single Animal. Its funny we spent a lot of time crafting these songs with the exception of Animal. That one we just started jamming the main riff and then boom a song was created. Goes to show nothing beats spontaneous creativity.
Kiliyan Maguire:
We Recorded it at a great studio just out side of Hollywood called "SHUT UP AND PLAY" with our good friends, George, Randy and Ed, the place has great vibes.
Punk Globe:
Is it true you recently filmed a video for your single "Animal?"
Kiliyan Maguire:
We did, it was a really hard choice choosing between all of the songs, but Animal is just the most straight to the point foot to the face song on the album. We wanted the video to be the same so we just all got up on a stage in a sound studio and played the song over and over again. Not too different from the way the song itself was recorded.
Punk Globe:
Has the band toured?
Kiliyan Maguire:
The band has seen some mileage for sure. We have made some stops at SXSW and Texas Rock Festival just to name a few.
Punk Globe:
How would you describe the music scene in Los Angeles?
Kiliyan Maguire:
Scattered. Bands don't support one another out here as much as they should. Look at all the big rock movements in the past from Seattle to Sunset Strip to New York. They all played together and brought there fans together. Thats what brought the attention. The massive crowd. I think if bands around L.A. started pulling together we would have some big changes for sure. Bands wouldn't be doing so much of this pay to play crap. Because people would actually be showing up to there shows. There would be a line at the Whiskey and the Roxy. Togetherness is the key.
Kiliyan Maguire:
I love them all but I would have to say House Of Blues.The stage, sound and staff are just next level.
Punk Globe:
Do you ever play house parties?
Kiliyan Maguire:
We have in the past and are totally open to it still. Just supply the Beer!
Punk Globe:
Any favorite bands that you dig playing with?
Kiliyan Maguire:
Our good friends in "Down Town Attraction". Great band and great people.
Punk Globe:
Do you have any Internet addresses that you would like to share with Punk Globe readers?
Punk Globe:
If you could put together the ultimate show who would you have play and at what venue? You can pick anyone alive or dead. Together now or broken up.
Kiliyan Maguire:
Definitely the 1987 line up of Guns n Roses opening for the mighty Led Zeppelin at the Los Angeles Forum. What a show that would be!
Punk Globe:
What does the rest of 2014 have in store for Mad Temple?
Kiliyan Maguire:
Well we are just about to step into the studio with a new group of songs and then from there do some touring!
Kiliyan Maguire:
Friend, poet, front man (kind of 4 words)
Punk Globe:
Any last words for Punk Globe readers?
Kiliyan Maguire:
I want to say thank you to Ginger and Punk Globe and check out the boys in Mad Temple this year! New shows, new music and same old attitude! Love you all!