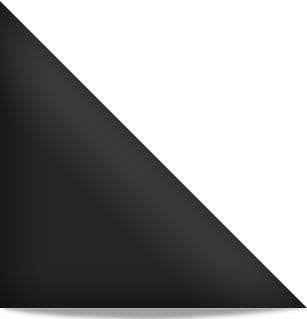 Johnette Napolitano, along with James Mankey, helped create Concrete Blonde. Having the number one chart hit "Joey" in the 1990's, Johnette talks about her life before and after success and how success weighs into her life as a well-read performer with a broad spectrum of views on life.
Johnette Napolitano:
I'm an artist and musician originally from Hollywood, California but I now live in Joshua Tree, California. I've been drawing since I was 5, playing guitar since I was 9 and am probably best known as the bass player in Concrete Blonde.
Punk Globe:
Is that summary what you hoped it would be when you first got started in the music industry?
Johnette Napolitano:
I was meant to study art, but I've been working since I was 14, I knew I could sing and I always thought I would sing, but started writing long before that and ended up playing bass because I had to, no one else wanted to be in the band.
Punk Globe:
You first started out listening to other people sing, passing along their demo tapes. Did critiquing other people help you fine tone your skills?
Johnette Napolitano:
-you're probably talking about a day job I had once, listening to people's demos. But I started playing music a long time before that; I had an ear for harmonies when I was in the 4th grade, singing in chorus. I wrote my first song when I was 12. I think it's the other way around, I'm a Virgo, a natural critic, I have ears like a bat and I can hear something wrong or 'off' right away. I make people crazy sometimes but I'm rarely wrong.
Punk Globe:
Could you explain how you met your right hand man, James Mankey?
Johnette Napolitano:
Jim & I met when we were both working for Leon Russell; I think it was 1979 or 1980. The turning point in my life was knowing Leon; it was the best thing that ever happened to me. Everyone who worked for Leon was a musician, and we'd all jam together late at night.
Punk Globe:
The first album you made with Concrete Blonde (s/t), had a more dramatic punk vibe than any of your later work. Do you feel you were punk, or just happened to fit in the genre?
Johnette Napolitano:
A lot of my friends were in punk bands in L.A then, and I liked - and I still like - punk. In L.A., a lot of genres fell under the 'punk' umbrella so 'punk' in L.A. came to mean odd music, things that weren't mainstream or fit anywhere else. Especially for girls, as the mainstream music industry was very hard for women. Even being in a band was a macho thing, so punk allowed me to pick up a bass, not caring whether I knew how to play it or not, and write songs on it. I couldn't have done that without punk rock, it had the 'fuck you' factor, we could do what we wanted. In L.A. you had punk in Spanish, you had a Jewish Lesbian folksinger (the great Phranc), you had the GoGo's who no one in the world wanted to sign, and who only knew 3 songs at their first gig. Punk said basically 'fuck you, we'll do what we want'. It was a great energy and very empowering. Also, the basic fact is I didn't really know how to play bass, so those early records would be a lot faster, simpler. Never mind the chemical substances that went into writing songs that fast!
Punk Globe:
Your second album, Free, was recorded in England. When you got there wasn't there some mix up with passports, etc?
Johnette Napolitano:
It was mixed in England; it was actually recorded at Earle Mankey's house in California. We were broke, we had no visas, but we wanted Chris Tsangerides to mix it and just took a chance and flew to London with the tapes. I guess the immigration people called Chris, who had no idea who we were, but told them to let us in anyway. It was pretty brave now that I think of it. We were pretty desperate at the time. There was a lot of legal shit going on in L.A., we were being heavily played in a very nasty industry game and if my band was going to survive I had to get us all out of L.A. The best thing we could do was lock ourselves up and make a record and not listen to everyone in L.A. who had an agenda of their own.
Punk Globe:
You had your biggest hit with the song, "Joey." But the song "Caroline" also did very well in Brazil, right?
Johnette Napolitano:
Yes, 'Caroline' did pretty well everywhere. The video was particularly good, I thought.
Punk Globe:
Your sound gradually transitioned until your album Mexican Moon, when you literally started a new. What was different about this album, if anything, than your other albums? Can you accurately hint at the oppression used to craft it?
Johnette Napolitano:
Well we had both drummers on it, Harry Rushakoff and Paul Thompson, because I knew that was the last CB record, if not ever, than for a very long time. We put a lot into that record, there was nothing particularly different about it, but I felt I was fighting too hard for my ideas and what I wanted. Jim and I were fighting a lot and I would take off to Mexico for a couple days... By that time I'd been in the band a very long time, since my late 20's, practically, and when we signed with IRS it was for a certain number of records/and or years or whatever, and common sense told me by then I would want to be growing in my life, whether married or not, going back to school or not. We'd been working nonstop for years. We'd had a gold record. When do I get a life? Jim had hated 'Joey'. I had grown over the years of touring as a better musician and I felt I was fighting too hard for the things I wanted to do.
Punk Globe:
That's Kat Von D's favorite album, right?
Johnette Napolitano:
I don't know, is it?
Punk Globe:
You, also, now are a tattoo artist as well. What's the scoop?
Johnette Napolitano:
My Dad passed away and we were both into our ink. My Dad was a biker. I got a little money I didn't expect when he died and it was exactly enough to pay for tattoo school, and it was amazing, because I was terrified, I was really scared the first day and my classmates were both experienced and not even 20 years old! I ended up tattooing both of them. It was great, I tattooed 3 people a day for 2 weeks, and I thought the first day, 'what am I doing?' and was shaking so badly I couldn't put the needle down. I ended up doing great; I know my Dad was helping me... He knows I've been drawing since I could hold a pencil, and he also knows I really wanted to finish school, to graduate. A new skill, something I like to do. It's good for me. I've always known as I get older I want to get back into my art, and I love the history and art of tattoo. I'm also meeting my model today with sketches for my first fashion show in February, and am very excited, as I've been sewing/designing since I was in junior high school. I would like to have a shop but when and if it's right it'll happen. I loved school; I loved talking to people about their tattoos. Sewing and tattooing both require patience and a steady hand, long lines. Patience. I've also worked a psychic line and I'm a born clairaudient and serious reader. When I bust the cards out, my drummer gets nervous...
Punk Globe:
Continuing with the organic, Latin sound, your last record "Mojave" was released a few years back. It also is a unique album compared to its predecessor, and it went virtually unnoticed by the world. Do you like having space from the world, or do you want your albums to go to the top of the charts?
Johnette Napolitano:
I learned a long, long time ago that once the records done; just get on with your life because after it leaves your hands you have no control of what happens to it whatsoever. The label may do a good job, or they may lay off the entire company and there goes a couple years of your life. The label may fuck it up altogether. That's no problem now because absolutely everything is going to wind up on the internet anyway. We're actually looking for a label in South America to release 'Mojave' with special added tracks for the tour, so it's all good. It was a unique record for us to make, as I'd moved out to the desert but my house wasn't ready for a couple of months and Jim had moved out some time afterward and his house WAS ready so we all got together there and started free styling, and that's how we made that record. We'd never made a record that way before so I'm happy with it. The whole thing has been remixed, so we're hoping to get it out in South America with new tracks just for the tour.
Punk Globe:
Who would you say is your biggest influence?
Johnette Napolitano:
There are too many, really, there isn't just one. Serge Gainsborough. Hendrix. Picasso, Chanel, Mozart, Nikola Tesla. Johnny Cash, Van Gogh. Frida Kahlo. Bukowski, Gershwins. Jim Carroll, Dorothy Parker. Blake. Rat Pack. Diane Arbus. Animals! Life in general...
Punk Globe:
Continuing on through their inspiration, what is the unconscious and conscious drive pushing you towards accomplishing your goals?
Johnette Napolitano:
As long as ideas come, we're here to manifest them. I've lost a lot of people in my life, and life is short, and it's important to be all you can, all you are.
Punk Globe:
Have you accomplished those goals?
Johnette Napolitano:
Oh definitely, definitely. As far as with the band, yes. Personally, I had my first solo gallery show some years ago in Northern California (Delta College) and it was a hundred turntables, all painted gold, from different years, with bleeding hearts painted on the vinyl, and quotes from songs from everyone from Debbie Harry to Hank Williams using the word 'heart' beside each table. It looked like a collection of beautiful old cars and DJ's came from all over the place, I was so happy with that. I think the show was called 'it's always about the hardware'. People got it and it was a great day for me. When I do this fashion show - that'll be huge. I'm an eco-conscious designer and my band has taken me all over the world -we played China this year- and none of us are the kind of people who need to be A-list rich but in this economy and in this world, we keep going doing what we love to do, and that's pretty amazing. Winning.
Punk Globe:
Your songs are all essentially all stories told through poetry, are their autobiographical?
Johnette Napolitano:
Some are, some may be fusions of one or more people, or metaphor, but there is a lot in the first person, I suppose.
Punk Globe:
You've released some of your poetry, lyrics, and stories in a book recently. What's the scoop?
Johnette Napolitano:
It's just something I've always wanted to do, a book, I love to read, and I love to write. It's just a small thing with a few stories behind some lyrics, drawings, new lyrics. No big deal, but to me it was a very big deal. It's called 'Rough Mix'
Punk Globe:
When can we expect to see it in stores or on kindle/iTunes?
Johnette Napolitano:
Because it's drawings & words, for some reason it can't work in an e-book format, but you can get it on Amazon.
Johnette Napolitano:
I'm guessing you mean why only 2 songs. We don't know when we'll have 12 or 13 songs, so why should we wait to put new music out? We thought it would be cool to do a single, and it is. White vinyl, 'Rosalie' and 'I Know the Ghost'. We were all very excited, we love vinyl, and it's a download anyway, as everything is.
Punk Globe:
What can we expect from Concrete Blonde?
Johnette Napolitano:
We're getting ready to do a short run through the Pacific Northwest in January, and South America in May.
Punk Globe:
Any solo projects coming out? A tour for your book?
Johnette Napolitano:
I'm doing 3 nights in Melbourne, a solo show called 'Self Portrait 2012'. I'll read from the book in the show.
Punk Globe:
What's up with your work with Tom Petersson? Weren't you supposed to record a Morphine tribute tune with him? What ever happened to that?
Johnette Napolitano:
We did do a Morphine track, I'm not sure whatever happened with it though…Tom's awesome, he's a happy guy these days.
Punk Globe:
You stated in an interview your new album will be a return to your original sound. You used the word 'punk,' is that still the plan?
Johnette Napolitano:
There's a punk song on the B-side of the 45. It just came out that way. We'd love to be the kind of band that can plan everything out but the truth is what comes out just comes out, if it sounds good it stays, if not we scrap it.
Punk Globe:
When can we expect the album to come out?
Johnette Napolitano:
Don't know, we're not really on any schedule. We don't really live that way anymore. We'll get into the studio when we want; we usually do every couple months.
Punk Globe:
What is the best way for fans to get in touch with you and keep up with da Blonde?
Johnette Napolitano:
the official website, concreteblondeofficialwebsite, or therealjohnette on twitter or there's a concrete blonde twitter, I think...
Punk Globe:
Could you give the readers some advice, please?
Johnette Napolitano:
Take good care of your teeth. Have a story the world needs to hear?
gus@punkglobe.com
or @bernadicou on twitter