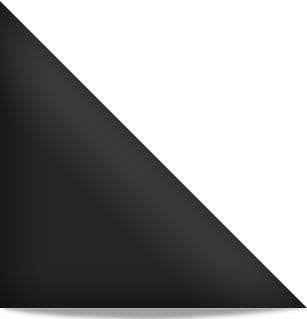 When a person has the colorful past like Joey Pinter has it is often hard from them to recollect their memories from long ago that have been tinted by booze and drugs, but Joey Pinter has no issues telling his story from start to finish. Joining the music scene in 1973, one of his first bands, The Knots, released a punk single that fits perfectly in with the New York ideology (reissue available from Last Laugh Records here:
http://lastlaughrecords.us/
). Getting his chops gigging around with Walter Lure, Joey has played with every single Heartbreaker but hates living in the past, on the coattails of someone else's fame. In 2012, he is back and ready to strike with a hot new solo record. I was lucky enough to catch him between studio sessions.
Punk Globe:
So who came first Knots or Fuse?
Punk Globe:
Weren't they the same?
Joey Pinter:
Almost, they were both in and out. Tommy Bell and I had problems with finding the people we really liked, so we were auditioning drummers so we picked up Jerry Ryan, millions of people auditioned (Mark Bell was one of them, Stew something or another who was playing with the Dictators came down). A lot them were very, very good. A guy showed up with his bicycle and his drumsticks taped to the bike and I thought, "What am I going to do with this!" and we started playing all our standard audition songs and the guy was amazing. So then we had him. We had a difficult time with bass players and guitar players; many times I played by myself because we just couldn't get guitar players. There was never a definitive one band then another band; it always fluctuated back and forth. There wasn't a band for a while, in fact, I started playing with other people. But then got back with Nicky Fuse…
Punk Globe:
How did you get the gig recording with Johnny Thunders?
Joey Pinter:
I had known him for a long time and we were going into the studio to record out of Queens, and John had suggested he come out and produce. Of course we agreed. We did a whole shit load of songs that John produced. He taught me how to get a really amazing sound out of a Twin Reverb Amp. I don't know where those tapes are and I wish I did. I thought my ex-wife had them, but she doesn't. We always kind of worked back and forth together. If I remember correctly the tracks had a lot of Johnny's background vocals and some of his guitar playing…
Punk Globe:
Being so casual it was it a surprise the project was shelved?
Joey Pinter:
It's not surprising. It was not a formal project, it was a 'let's get together and fuck around' thing.
Punk Globe:
When was the last time you saw Johnny?
Joey Pinter:
Of course! It was about a week before he died. He had come back from Japan and the Waldos were playing at some fucking place and I remember talking to him and he was mentioning he was going to New Orleans. I kept telling him it was a billion degrees and he said to me "there is music everywhere," he was hell-bent on going.
Punk Globe:
Weren't you going to be on Sire Records for a while?
Joey Pinter:
Seymour Stein was talking to us, as he was with many other bands at that time. Seymour didn't like Tommy Bell the singer. I had no idea how heavy this guy was- I was an idiot, I was twenty something years old. He calls me up one day and says "I'll sign you right now but you gotta get rid of that singer" and it would go from there. I didn't listen to him. He also wanted me to stop drinking… I didn't realize he was paying his bills and feeding his kids from the music business while I was crawling around on my parent's floor on Brooklyn…it fell through.
Punk Globe:
Can you talk about how the original pressing of your Knots '45 was mis-pressed by 10,000 copies? Are you sure the story is true…?
Joey Pinter:
I'm absolutely sure. Our producer was on the phone with the company that manufactures the record, the factory, and he originally wanted 2,000 copies and in the middle of the conversation he said, "No give me a thousand of them." So the person writing the invoice, instead of writing a new invoice, scratched off 2 and put a 1 next to it… By the time two or three carbon copies were made it looked like 12,000 instead of 1,000 or 2,000. He called the pressing company and they worked out a thing, and he didn't have to pay for 11,000 records, he just paid for the original 2,000. Where they are? I have no idea! I believe Tony's wife might have some of them but I don't know about that because he didn't even play on the record he just got his picture on it! Tony and Nicky are on the cover but neither one of them played a note, kind of weird! I don't know…
Punk Globe:
What's the scoop on the new, groovy Knots reissue?
Joey Pinter:
Well apparently it's released. I heard it, it sounds really kind of interesting because they removed the synthesizer. When you are mastering you do a lot of mixing… Angie, my wife, does this more than me, I don't really care. We had another track that my ex-wife found and it sounds really kind of interesting but I'm not sure of his [Last Laugh Records] plans of releasing it, I think he wants to do it on a compilation.
Joey Pinter:
Have you heard it yet?
Punk Globe:
Yes, it's amazing. It sounds so much better without that cheesy synthesizer on it!
Punk Globe:
Along with Robert Fripp and Richard Lloyd you laid down all other bass and guitar lines Walter Stedding's self-titled album. How did that come together and was that your first encounter with platinum selling Chris Stien?
Joey Pinter:
Jerry Ryan had come by during the day and said, "show up at this address, you don't need a guitar." I thought we were going to a loft, but I show up at this place in Chelsea and get on the elevator and there is a receptionist there and shit and they point me where to go and Debbie and Chris are there. I immediately apologized because I thought I was in the wrong place! They said, "This is the right place!" Chris had this beautiful Telecaster and a bottle of gin and I said, "What do you want me to play?" and Chris said, "Play anything" and that was that. I think it was two or three days long and it was a lot of fun. I didn't really have any interaction with Fripp or Lloyd. I did the guitar tracks and sat in the control room and played some bass, as much as you can play bass on that album. That album is totally weird and I was happy to do because it was a head of its time. Stedding was a really fucking nice guy; we hung out a lot together.
Punk Globe:
What's with Walter Lure?
Joey Pinter:
I always found it really easy to play with Walter, there was always something for me to do with those songs. We mesh really well together. I was never at a loss with those songs.
Punk Globe:
It came out over 20 years ago, you would think good, ole' Waldo is tired of playing the same songs. Is he? Are you?
Joey Pinter:
I am, actually. I sit with him exactly where I am sitting here talking to you, time and time again and I pour alcohol into him trying to get the answers I want to hear. I know people who know people who have money in their hand to put him into the studio and he won't do it. I say, "What do you think everyone is going to compare it to LAMF?" Well of course they are! They compared Rent Party to LAMF. We were really lucky with Rent Party that it worked out so well. I mean…he has got more money than all of us! I don't understand how he keeps doing it. It would drive me crazy! Thank God I only have to do every couple of years.
Punk Globe:
When will there be another Waldos' album?
Joey Pinter:
I really don't believe it will happen. I think he's really content having his life the way he is. If people put up money they will want him to tour and he refuses. He has the fabulous Wall Street job where he's making a shit ton of money. He can't afford to do that. He does it three times a month doing local or semi-local gigs. But I don't think it's going to happen. I haven't decided where I'm going to put him on my new album.
Punk Globe:
Max's Kansas City or CBGBs?
Joey Pinter:
Max's, without a doubt!
Punk Globe:
Who's playing you in the new CBGB movie?
Joey Pinter:
[Laughs]. I'm not in it. I was never one of the cool ones. I was there but not cool. I'm still not one of the cool ones, that's okay though, I'm tired of trying.
Punk Globe:
What were some of your favorite bands of that time?
Joey Pinter:
Easy! There were a couple bands I always made a point of going to see. That was the Planets and the Tuff Darts. I saw the Fast so much that if I went to see them I did or didn't. I absolutely made a point of seeing the Planets and the Tuff Darts.
Punk Globe:
Who from that scene would you like to work with?
Joey Pinter:
Now? I'd like to play with Marky Ramone, he's a great drummer! I'd like to play again with Elliot Micheals but that's it from the top of my head.
Punk Globe:
Tell us about your new album?
Joey Pinter:
Where we are now- putting the drums on stuff. My notes say: listen to the guitars and see what to change. I want to pick up on the energy to the drums that we just recorded, some of it I'm going to leave alone but some of it I'm going to change. There is a lot of harmony stuff, and I don't sing very well. I use the word "harmony" sparingly, I don't mean like Crosby Stills & Nash! There are solos that I want to add and a buddy of mine that I want to play sax. Walter is going to play a track and another guy in New York is going to play a track. It's in motion, finally! The finish date- a couple of months I suppose. I can't think of too many things or my head will explode.
Punk Globe:
Any cool collaborations or strictly solo?
Joey Pinter:
Yeah there will be a lot of collaborations. A lot of my LA friends… There will be a lot of familiar names from New York and LA! So far I'm very fortunate to have Arthur Alexander (the Poppees,Sorrows, Arthur Alexander Band) producing and Luis Herrera (Arthur Alexander Band, Nasty Souls) on the drums.
Punk Globe:
You got to get Steve Conte and Sylvain to play on it!
Joey Pinter:
The first time I met Steve was at Redondo Beach I believe. We played on the same bill in New York a year or so ago. I heard from Sami the other day. He's always been one of my favorites. I'm working on it! Those two have always been some of my favorites. We never were big asshole buddies, but over the years I run into them and play on the same bill with them. They always are nice guys, straight up. So many people in their shoes have the wrong attitude about everything, but not them. Syl was never one of those guys and neither was Jerry Nolan. When I first met Conte I was hoping he'd be a dick, but he's a really fucking nice guy!
Joey Pinter:
I'm into weird keyboard music, like that Sire band Renaissance!
Punk Globe:
Can we expect a synth solo on the new record?
Punk Globe:
Any advice for aspiring guitarist that need some motivation?
Joey Pinter:
Never give up on your sound. Don't listen to what the radio tells you, do what you think is right…