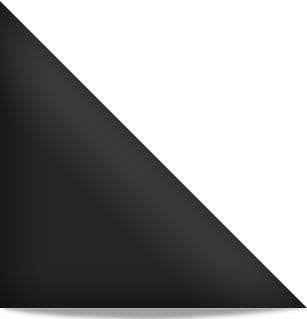 I was nervous to have Jerilyn Jones, a drag legend and good Mormon mother of two, arriving to the dirt of our urban farm, a place of feral cats, pans of oil, opossums with albinism (OWAs), wild birds hopping in and out the back kitchen, smashed things with guts, and then all of us humans maneuvering like bugs inside of it. I worried it would be like when Donald and Donna Dasher visited Dawn Davenport for dinner, the scene flipping on a loop in my head as I vacuumed. "And I bet you cleaned, just for us." "Well… I did tidy up." Taffy throwing the spaghetti at the wall. The whole bit. My worries washed away as Jer Ber walked in the door and kicked off her flip flops, SO sensible, just "voila", ya know?
This Mormon Mom sensibility is the root of the art and music Jer Ber creates, and the cover songs on "Masked" hardly read as covers, in the good direction. These are the songs I grew up with. All A-sides. To hear them assembled so sweetly is evocative, my cells reminded that these were, in fact, songs I knew. A few are songs I could not have cared less about (Cher's "Believe", for example) yet now I can't seem to get enough of them.
"There's something in it," I said, "something in the music. I don't know what it is…" She denies this, but I swear, whatever she's adding makes what Gaga used seem like crosstops.
It may even be this deliberate lack of pretense in delivery, the absence of "I'm Trying So Hard To Shock You" snarling, blood-spitting or any of the boring shock/shlok that we've all seen before and are all seeing again, on repeat, that makes what Jer Ber Jones does so interesting: it's opposite of what others are doing to shock. It's not literal, all spelled out under the umbrella of performance, and completely void of typical drag cliché. Drag is not the first thing I think of when I think of Jer Ber Jones. Music is. This is not lip synch. This is a true artist, prolific and ever producing. While these tracks are not trying to shock, they hold shocking beauty at times, with a reverb so thick and layered it would make Ivo Watts-Russell stop to listen. [Psst…hey, Ivo…]
The Amy Winehouse "Back to Black" cover is haunting, and I say with conviction that Winehouse herself would be proud. The track is so dark and twisted that it seems personal, like there's a personal vendetta inside of it. The same pride goes double for the cover of Laura Branigan's 80's smash "Self Control", boiled down and is rendered into a completely new animal. I love it, listen to it here:
http://soundcloud.com/berdache-project/jer-ber-jones-self-control
A collaboration with Kristian Hoffman , who has worked with Klaus Nomi, Rufus Wainright, and Ann Magnuson, re-creates the Boy George/Culture Club classic "Do You Really Want to Hurt Me?" and offers an electro-alien growl, changing everything.
These collaborations abound. Paul Roessler (Nina Hagen's longtime producer and collaborator, original member of the punk band The Screamers, 45 Grave) - co-produced and played music on "Private Dancer" (the Tina Turner song) and created one of my favorites of all the covers: a dreamy guitar version of Eurythmics "Love is a Stranger", with vocals by Jer Ber's ex-husband Mike.
We can learn more about Jer Ber, Mike, and the kids by looking further into the mystery that is Jerilyn Jones at her main website. Who is this Mormon, ex-polygamist drag icon? And this personal vendetta I spoke of earlier, with Back to Black? Is it related to some lingering bitterness around Mike? RobbieD.com has all the info you need on the history of the family tree.
Not only do the individual tracks feel like homage, the sound of the whole record has a feeling of nostalgia for me, something subtle and hard to pin down. It feels like the good parts of so many things: 4AD, dark wave, dance music and Rohypnol (of course Rohypnol has good parts; don't be so judgey!)
The music of Jer Ber Jones is evolving. The 11 tracks on "Masked" were assembled over a three year period, as part of the elaborate cabaret act that makes for an exciting live show. Six costume changes in 45 minutes don't shake her. Jer Ber's own perfectionism and professionalism is always in place; she really wants the best for her audience. Jer Ber Jones will be headlining the grand opening of the genius new Slipper Room Victorian cabaret in NYC in July/August.
Even though I can't explain it, I love what Jer Ber Jones is creating. Like when the neighbor says "She was such a nice lady…kept to herself…we never expected this… never in a million years" and you know that somewhere in your own life there is a powder keg, and through this common outreaching you feel it, and suddenly you're in your filthy living room, shimmying on the shag to "Believe" by Cher.