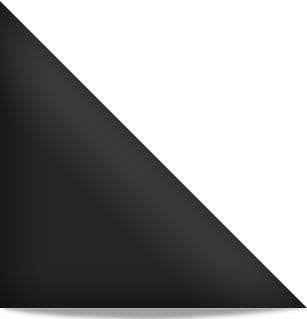 Jeff McDonald started power-pop band Redd Kross when he was just fourteen. Redd Kross have released albums since the 1980's and have set high standards for power-pop ever since. Being based in LA, punk was the precursor and backbone of his sound and Redd Kross now has a new album coming out in August.
Jeff McDonald:
My brother Steven and I always wanted to be in a band, so when the Ramones and the Runaways started I realized that I could use the same chords I had learned by playing Cat Stevens songs for punk songs. Steven was 11 and because he played the stand up bass in the school orchestra he was able to talk our parents into buying him a fender bass for Christmas. After I was able to get my hands on an electric guitar, which I bought for $40.00 we started writing songs.
Punk Globe:
You originally had a different name for the band, is that correct?
Jeff McDonald:
Yes, we were called the Tourist.
Punk Globe:
You started in the band when you were young. . .
Jeff McDonald:
I was 14 and Steven was 11. . .
Punk Globe:
What did the cool kids in your high school think about Redd Kross?
Jeff McDonald:
All of the "so called" cool kids were surfers (surfers/skaters would take a couple more years to learn about punk) and at the time nobody knew what punk was so when they would see me with green hair they would lose it.
Punk Globe:
How about parents and teachers?
Jeff McDonald:
The teachers weren't really involved in my life I doubt they ever noticed me. Our parents were supportive in as much as they didn't try to stop us. Later when we became slightly famous, they enjoyed us but that took awhile.
Punk Globe:
How did the band get its start?
Jeff McDonald:
I saw the Beatles when I was 3. It was one of my first memories. We always loved rock 'n roll and finding rare strange music was a passion for us. I remember buying "Hunky Dory" by David Bowie when I was 11 and the clerk tried to talk me out of it as if I were a child buying a porn mag. It's very strange to think back about a time when the Sweet, Bowie, Lou Reed was beyond the comprehension of an average record store sales person. These legends were still very obscure to normal rock fans. I knew by the time I was 12 that if I didn't start learning how to play I'd miss my chance to be a rock star.
Punk Globe:
Was Redd Kross your first band?
Jeff McDonald:
Of course it's Steven and I, but we've only played with people who were a part of the band not side people. Every time someone has left we found someone else that would take us to another place, not just musically .
Punk Globe:
One of the first songs you released was a cover of the New York Dolls. . .
Jeff McDonald:
It was on a Punk comp called 'Hell Comes To Your House'. None of the other bands on the record knew who the New York Dolls were. The other groups were hardcore or pre-goth.
Punk Globe:
You have covered a lot of interesting songs, are all the cover songs you have done bands that have inspired you or do you some covers humorously?
Jeff McDonald:
It's based only on the song. Can we make it our own, etc? We would do a song like, "Blow You a Kiss in the Wind" from the 'Bewitched' TV show not because we thought it was funny but because liked it. It was always fun doing songs from funny places though but never as a joke. A great song is a great song. To me there is no difference from 2ne1 to BLACK OAK ARKANSAS, Beatles, Stones,Ty Segall, Bigbang , GD and Top or Sonic Youth. I don't believe in "It's so bad it's good". Every work of real art has a soul and sometimes it's hiding in a strange package. I've always been pretty open minded.
Punk Globe:
Why haven't you covered Cheap Trick? Their album "Next Position Please" is legendary power-pop!
Jeff McDonald:
Only at band practice. You can compete with Robin Zander's voice.
Punk Globe:
Who exactly are your inspirations?
Jeff McDonald:
I'm inspired by everything. I could write pages on the subject. I can only list a few examples :Beatles, Rolling Stones, John Waters, Russ Meyer and Bob Dylan to name a very reduced basic few.
Punk Globe:
Who are your favorite bands?
Jeff McDonald:
I love Ty Segall, 2ne1, Peaches and the Reigning Sound just to name a tiny few.
Jeff McDonald:
Yes. It was the early California version of punk that really motivated us to realize that we could do it too. Groups like the Mutants, Avengers, Go-Go's, Screamers, Black Flag and the Germs.
Punk Globe:
You're albums do cover different forms of power- pop, what album do you find the best representation of you?
Jeff McDonald:
They all do on many levels. We've only made the record that represents where we were at that moment. That is our formula. We've never tried to fit in or stay out for that matter. We've never once tried to be somebody else. Our new album 'Researching The Blues' was made with that exact same mind set.
Punk Globe:
What were you trying to represent?
Jeff McDonald:
Our brand of everything we love at any given moment.
Punk Globe:
Are you trying to still represent that?
Jeff McDonald:
Yes, very much so. I think it's important for Rock n Roll lifers to always contribute if you still have it in you. Rock is the great American contribution to world culture and it's a simple formula that few do well so if you have another show in you or a song or two it's your duty to share it.
Punk Globe:
Can you tell us about the other projects you've worked on?
Jeff McDonald:
I've been in loads of movies both dramatic as well as comedic. I've also worked with others as a producer or writer. Now I'm co writing and co producing my 17 year old daughter, Astrid's first record.
Punk Globe:
Why hasn't "Teen Babes From Monsanto" been released on CD?
Jeff McDonald:
I've seen very expensive boots of it on Ebay. I guess it's covered but I would like to do a proper re- release. When the cassette version came out it had Saturday Night (Bay City Rollers Song) listed on it, which was a misprint. We had talked about doing it but never got around to it. I'm not sure why it was listed and it took a couple of years to even notice it was there so I know we would do it for sure if that record comes out again.
Punk Globe:
You have a gig coming up with Hoodoo Gurus, can we expect a tour to follow?
Jeff McDonald:
With the release of the new record "Researching The Blues" in August we plan on doing dates.
Jeff McDonald:
I spoke too soon and when that happens we always jinx a concept. Neurotica was originally announced as a rock opera called "The Shrould of Laurie Bono Christ" on the inner sleeve of Teen Babes from Monsanto.
Punk Globe:
What can we expect?
Jeff McDonald:
Everything. I'm not being Paul Stanley by saying this, but it's our best record by far. I know nobody really trust that veteran rock acts can make exciting records late in their careers, but we did it. You'll love it. I promise.
Punk Globe:
Thanks so much for the time, Jeff. Any advice you can give the readers out there?
Jeff McDonald:
THANK YOU. If it moves you buy it.