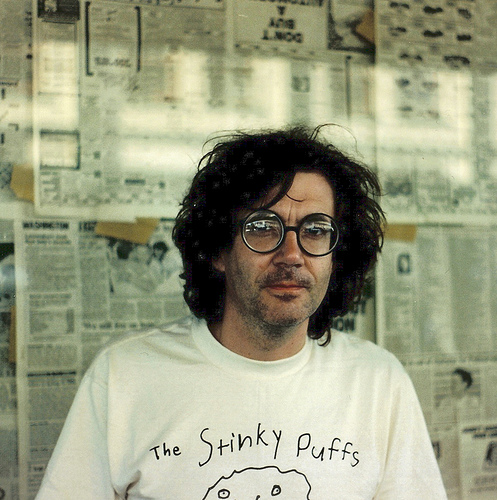 INTERVIEW

by

Ö

zgür

Çokyüce


Last month I had the chance to interview one of my favorite musicians.....Jad Fair....He is the member of the famous band Half Japanese and a visual artist. He also collaborated with many important names like Moe Tucker, ,John Zorn, The Pastels, Yo La Tengo, Thurston Moore, Teenage Fanclub, J. Mascis, Daniel Johnston and more...



It is a pleasure to this colorful interview with my friend.....Jad Fair.....



PUNK GLOBE:

Jad, you are known as the singer and guitarist of lo-fi alternative rock group Half Japanese, a solo artist and a visual artist with drawings as well as paper cuttings. What are you up to these days? What are your plans for the rest of the year and next year?





JAD FAIR:

Most of my time now is spent paper cuttings. I like to draw, but the cuttings sell better for me, so that's what I'm focusing on. I'm working on a new book of paper cuts, and also a book of drawings. The quality of self published books has improved. I've released two books so far this year, and plan to do more.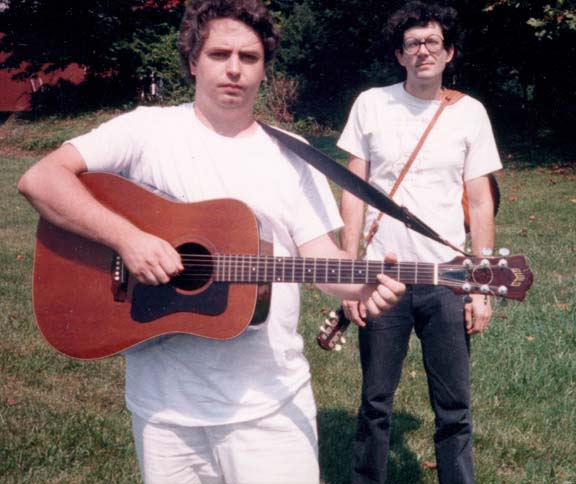 PUNK GLOBE:

Half Japanese started in 1974. Please tell us a bit about the early days of Half Japanese. How did you decide on the name? Were there any other names thought for the band? Would it be different if you had started five years later?





JAD FAIR:

When the band started, we had David Stansky playing guitar. I was usually playing drums or saxophone. My brother David would drum on the songs I sang and I'd drum on the ones he sang. David Stansky left the band after the first year and my brother and I took over playing guitar.



The name was chosen by chance. We put words into two hats. The word Half was pulled out of one hat and Japan from the other. We liked the name because when people first hear the name they don't know what to expect.





PUNK GLOBE:

As Half Japanese, are there any songs that haven't still seen the light of the day yet, and is there a possibility to release or re-record them someday?





JAD FAIR:

We have a few songs which were recorded during the session for the album Hello which I hope to release at some point. We have several songs recorded at radio stations and some good live recordings.





PUNK GLOBE:

Which bands or artists -- can we say -- had most influence on the music of Jad Fair and Half Japanese?





JAD FAIR:

My biggest influences are the Stooges, MC5, Velvet Underground, Modern Lovers, Captain Beefheart, and the Shaggs.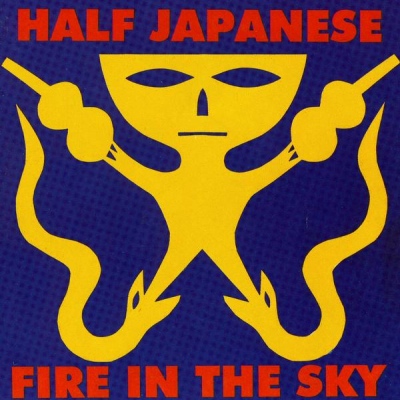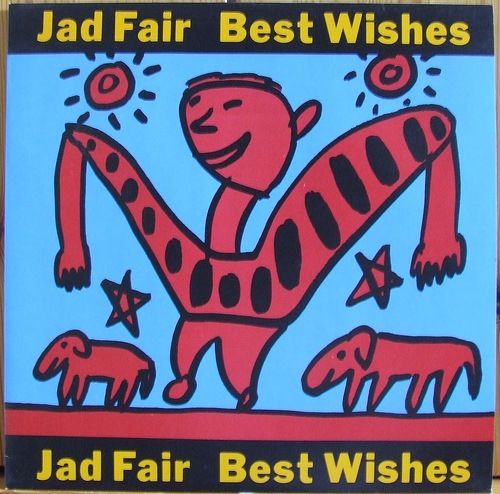 PUNK GLOBE:

Jad, you are in the music scene for nearly forty years now, you collaborated with a lot of different musicians and you are the member one of the most amazing and wonderful bands of all time. But, if you were to create your all time dream band, who would be the members of this heroic army?





JAD FAIR:

I'm a huge fan of NRBQ. I would have loved to record with them. I did some recording with Terry and Tom. It would have been great to record with the whole band.





PUNK GLOBE:

Approximately ten years have passed since the events of September 11 in the U.S., and terror is a bigger threat for lots of countries than ever. What has changed? And when we think about today, doesn't the world need the existence of real and honest bands more than ever? For telling the youth what's going on, giving them the spirit to not only get angry but to question everything. What do you think?





JAD FAIR:

It's more difficult now for bands to tour in other countries. Half of the flights I've made in the past few years have had long delays. I'm sure there are many honest bands trying to get a message across, but they are not getting the media attention that they should have.





PUNK GLOBE:

Everybody knows about you being the guitarist of Half Japanese. Do you play any other instrument besides guitar?





JAD FAIR:

I played saxophone on a song on Richard Hell's "Dark Stars" album. I was asked to play sax on a song by Jon Spencer Blues Explosion. I was out on tour at the time and wasn't able to do it. I did a tour with Moe Tucker and played drums. I can do some things alright on drums, but I don't play as often as I used to.





PUNK GLOBE:

What were you listening to in late '60s and early '70s, and what are you listening to nowadays? Are there any unknown bands you're into at the moment or you could recommend us to check out?



JAD FAIR:

In the 60s and 70s I was listening to The Stooges, MC5, T Rex, Bob Dylan, The Velvet Underground, and Captain Beefheart. Most of what I listen to now is from the 30s and 40s. Amy Allison is a singer/songwriter I think is great. I'm also a fan
of Deerhoof, Lumberob, and Danielson.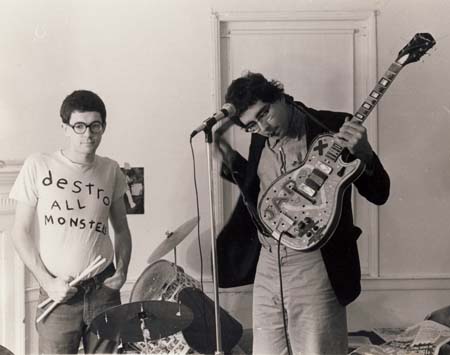 PUNK GLOBE: Half Japanese also opened for Nirvana during their 1993 tour. Do you have any interesting/funny memories to share that you had with them and in that tour?What do you remember from those days?





JAD FAIR:

The way I found out about the tour is funny. I was reading an interview of Kurt Cobain in Spin Magazine. In the interview he said that he's going to have Half Japanese open for the tour. I hadn't heard anything about it before reading it. I called my booking agent and she told me she was just contacted about it.



The audience was younger than I thought it would be. We were playing at colleges and I thought it would be mostly college students going to the shows, but it was mostly high school kids. At the first show we played some fast songs and slow ones. All of the fast songs went over well, but the slow ones didn't go over at all. We played all fast songs for the rest of the tour.



PUNK GLOBE:

Now, as you are still continuing playing live from time to time and releasing albums,how do you compare the music scene in late 2000s to the music scene in the 80s and 90s? There are so much people I know, who remember especially the early 90s indie-rock-alternative scene with a smile on their face, telling how colorful and honest it was, missing those golden days a lot. Was it a rare period of time that showed us so many cool bands and unique, different but good music all together at the same time –- at least compared to these last ten years? What do you think?





JAD FAIR:

There are many great bands now, but they're not getting the exposure they should. It's harder now for record companies to make a profit. So much music is available for free on the internet. Less people are buying CDs now. Because of that, record companies are not promoting new bands like they used to.





PUNK GLOBE:

In your career you collaborated with many artists such as Terry Adams, Norman Blake, Kevin Blechdom, Isobel Campbell, Eugene Chadbourne, DQE, Steve Fisk, Fred Frith, God Is My Co-Pilot, Richard Hell, Daniel Johnston, J. Mascis, Jason Willett, Monster Party, R. Stevie Moore, Thurston Moore, The Pastels, Phono-Comb, Steve Shelley, Strobe Talbot, Teenage Fanclub, The Tinklers, Moe Tucker, Bill Wells, Jason Willett, Adult Rodeo, Lumberob, Yo La Tengo, and John Zorn. Which one was the most unforgettable-interesting for you to work with and what surprises can we expect in the near future from you in means of collaborations?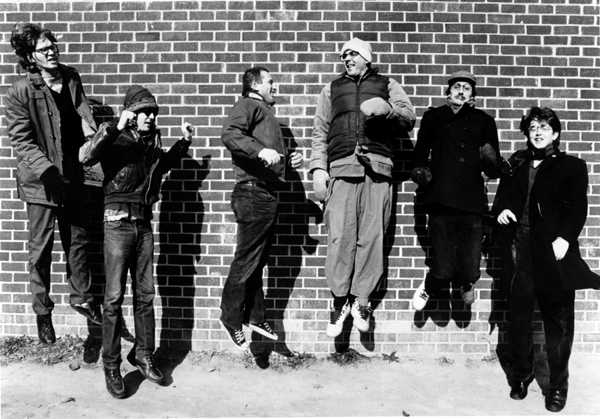 JAD FAIR:

It was a big thrill to get to work with Moe Tucker. The Velvet Underground was such a great band. Recording with Moe was like recording with Ringo. I hope to record soon with Brave Combo. That should be fun. I have projects started now with Daniel Smith, and with Norman Blake and Bill Wells. Kramer and Daniel Johnston both want to record with me again. I look forward to that.





PUNK GLOBE:

As a visual artist, 4 books of your art have been published. Exhibitions of your paper cuts and drawings have taken place in places like Tokyo, Glasgow, New York, Austin and more. Many album covers were made by you. How did this all
start,what was your main inspiration.





JAD FAIR:

Before I started playing music I thought I would be an artist. It's something I've always done. I spend most of my time now doing paper cuttings. The paper cuts sell better for me than my drawings. At some point I want to start painting.





PUNK GLOBE:

Last question…..When you were growing up, who did you imitate when you stood in front of the mirror? :)





JAD FAIR:

Iggy Pop

.





PUNK GLOBE:

Any last words for Punk Globe readers?





JAD FAIR:

Please have a look at my site. jadfair.org. Thanks !!