s All.....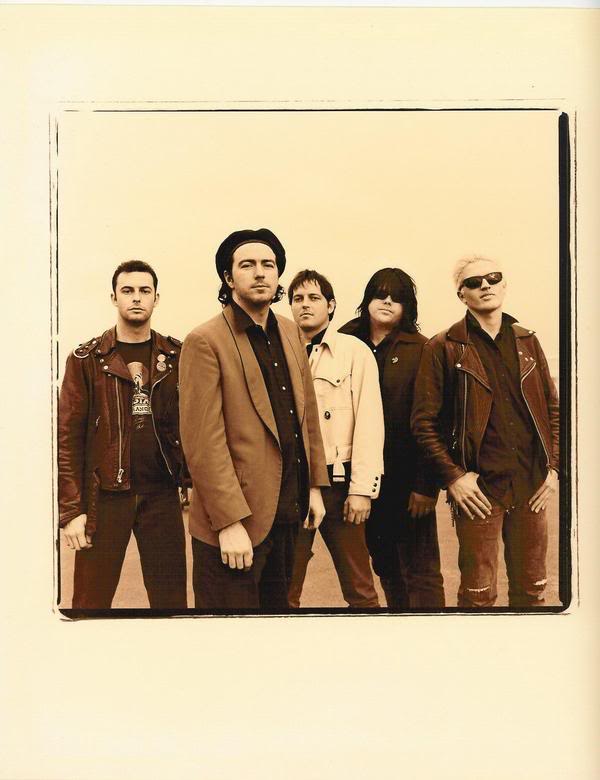 By Adam Payne and Gerry Jenn Wilson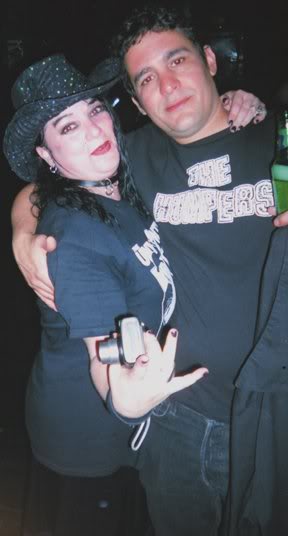 Adam Payne and Gerry Jenn Wilson
It's been a "FAST, FUCKED and FURIOUS" decade since The Humpers & JP5 joined forces for an unforgettable show at the now defunct Starfish Room", in Vancouver, B.C. Hailing from Long Beach California, The Humpers are a fabulous dose of high energy, raw empowered Rock n' Roll! Their live shows conjure up imagery & noise circa The Dead Boys, meets Johnny Cash on a speed bender!! These sexy men in black have been kicking ass & taking names touring across the globe since The Suicide Grrls were just a
twinkle in their Daddy's eyes! With that in mind, it is with great pleather, & pleasure to hear that The Humpers have re-united...& yeah.."IT FEELS SO GOOD" to know that these California boys are "Back In The Saddle Again!"...Without further Adieu..we
give you a taste of --"Humper Majik" in this "No Holds Barred" interview with Scott Drake!!

Punk Globe: What precipitated the break-up of the band??....and what made you guys decide to play some shows this year??
Scott: Fatigue, poverty, alcoholism, poor personal hygiene, women and parking tickets. We reformed because
the kids asked us nicely.
>Punk Globe: What have the individual members been up to since the last big Humpers album/tour, musically or otherwise??
Scott: Everyone(except Jimi)has been playing music with other people on and off. SDD moved to Portland, Oregon,
and everyone else is still in California.
Punk Globe: What were the circumstances around The Humpers being signed AND dropped from Epitaph Records??
Scott: We were signed because we had a big buzz going on about us in California (I guess). We weren't dropped
...our contract was over and we decided to break-up.
Punk Globe: Was the title of the LP: "Euphoria, Confusion, Anger and Remorse" some kind of reference to
the aftermath of signing to Epitaph??

Scott: No....those are the four stages of alcohol abuse.
>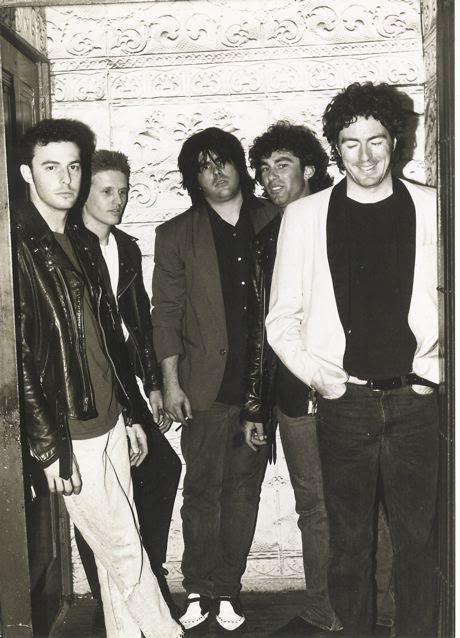 >Punk Globe: Did you guys see any change in your crowds after signing with Epitaph??...Did kids with
baggy pants and Pennywise shirts suddenly start showing up in droves??
Scott: Not really, because we usually did "21+" gigs. We avoided the snowboarding festivals.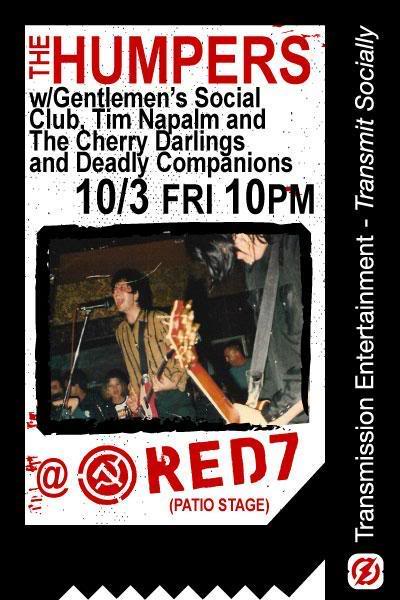 > Punk Globe: Which bands were the most AND least pleasurable
to play and tour with??...Details please....
Scott: Best: Neckbones, Pleasure Fuckers, Gas Huffer, Leaving Trains, Throw Rag. Worst: Too many to name....anyone who was trying to be Jane's Addiction
or The Red Hot Chili Peppers.
Punk Globe: Did you guys get a lot of female attention on the road??
Scott: Yes.
Punk Globe: Your lyrics make loads of references to drugs and alcohol...what influence and effect did these two things have on the band and it's songwriting??
Scott: They freed our minds and made us genius.
Punk Globe:You guys thank Amyl Nitrate on one of your CD's...are you guys into 'Poppers'??...or do you suffer from angina??
Scott: Amyl Nitrate is a friend of one of the band members. And we enjoy it
for breakfast.
Punk Globe: What are your thoughts on the current state of R'n'R??
Scott: Virtually nonexistent.
Punk Globe: Any current bands that you guys are into??
Scott: No.
Punk Globe: Did any of your musical heroes ever show up to see you play...have you ever jammed or recorded with any of them??
Scott: Most notably Cheetah Chrome.
Punk Globe: Wikipedia claims the Humpers "first won acclaim in Yugoslavia"...Is this true??...If so, please explain....
Scott: Yeah...that's where our first album was originally released.
>
>Punk Globe: Was "My Machine" ever released in North America??
Scott: Yes, as a CD on Mean Dog Records....now almost impossible to find.
Punk Globe: What were the best/worst places for The Humpers to play??
Scott: We did well all over the USA....except for Southern Florida. Southern Florida is a hellhole.
spanPunk Globe: Memorable tour stories??
Scott: You'll have to wait for the book!
Punk Globe: How have the reunion shows been?
Scott: Very Good! Especially in Long Beach.
Punk Globe: Future plans??
Scott: The Humpers don't make no stinking plans!
> Thanks for the interview.