Happy Holidays to all you the readers who we put together PUNK GLOBE each month..... From all of us at PUNK GLOBE...
Happy Holidaze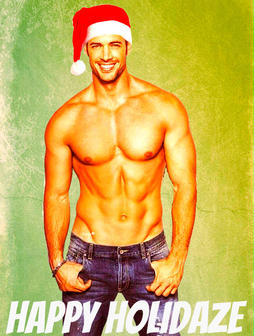 Allegations of sexual misconduct are running wild with allegations being made against CHARLIE ROSE, HARVEY WEINSTEIN, KEVIN SPACEY, ED MOORE, JOHN LASSETER, GLENN THRUSH, AL FRANKEN, NICK CARTER,STEVE JURVETSON, EDDIE BERGANZI, LARRY NASSAR, ANDREW KRIESBERG, LOUIE C.K., JEFFREY TAMBOR, ED WESTWICK, KEN BAKER, DAVID GUILLOD, JEFF HOOVER, BRETT RATNER, KIRT WEBSTER, ANDY DICK, MARK HALPERIN, TERRY RICHARDSON, JAMES TOBACK, ROY PRICE, JOHN BESH, RICK NAJERA, JEREMY PIVENS, MATT LAUER to name a few....
Ed Westwick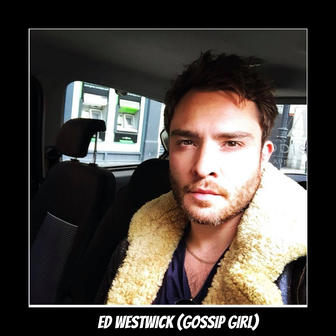 We shall see which are legitimate and which are for revenge........... "A madman has nuclear weapons. Also, Kim Jong Un has them."
You know who ALAN GRAYSON is talking about. The fat guy with nuclear weapons who called the other fat guy with nuclear weapons "fat," after the other fat guy called the first fat guy a "dotard." A "dotard," not a "snoutband," or a "slumgullion" – he's saving those for later. ALAN GRAYSON felt the need to introduce the Nuclear Sanity Act, H.R. 6535. My Nuclear Sanity Act would require the Orange Menace to obtain the approval of the Secretary of Defense and the Secretary of State – basically, adults – before firing off nuclear weapons. Here is his entire bill, all 221 words of it: SECTION 1. SHORT TITLE. This Act may be cited as the "Nuclear Sanity Act". SEC. 2. NUCLEAR WEAPON USE APPROVAL PROCESS. (a) In General.—Except in a case of a physical attack on the territory of the United States by the military force of a foreign government, or in a case in which it is impossible for the President to establish communications with the Secretary of Defense and the Secretary of State for a 24-hour period, the President shall obtain the approval of the Secretary of Defense and the Secretary of State prior to the use of nuclear weapons by the United States.(b) Form Of Approval.—The approval under this section shall be in writing unless the approving official deems approval in writing impracticable, in which case it may be oral. Written approval under this section may be transmitted to the President by electronic means. (c) Violations.— (1) The United States military shall disregard all orders from the President in violation of this section. (2) Any violation or attempted violation of this section shall be deemed a "high crime or misdemeanor" under the United States Constitution. (d) Definition.—In this section, the term "territory of the United States" means the States, the District of Columbia, Puerto Rico, and the territories of the United States, whether or not incorporated or organized......
Save The Internet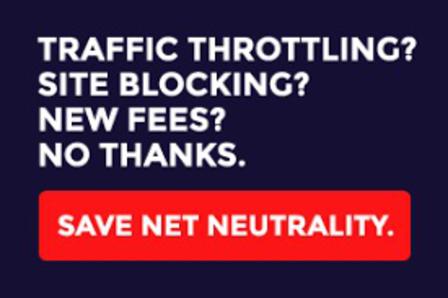 FCC Chairman and Verizon puppet Ajit Pai has just scheduled the official vote to overturn Net Neutrality in mid December. Unless we stop him, Net Neutrality in the United States will be dead before Christmas..... But this is not the end of the fight. There is still time to convince Congress to put a stop to this madness. Already, thousands have begun to organize massive protests at Verizon stores across the country to demand Congress step in and they are asking for our help.Without Net Neutrality, the FCC will allow your Internet providers to charge you for websites like they're television channels. Bundling them, blocking some behind fees and who knows what else once Internet providers like Verizon are given free rein.....There are two Women on the committee that feel the repeal is wrong.... Contact your Congressperson and Senator and ask for their help to not repeal the Open Internet....RODDY BYERS will be playing in Argentina in February... So much for RODDY just playing local shows in the U.K......... PHIL CAMPBELL AND HIS BASTARD SONS are playing shows in the U.K.... ACIDEZ had so much fun while touring Brazil....BEBE BUELL is happy to be back at THE MERCY LOUNGE on Tuesday nights where she sits in with THE ROCK n ROLL RESIDENCY...... ACE ANNESE from REALITY CHECK is excited that he will be at BOOTLEG THEATER in Hollywood with THE FLAMMIN' GROOVIES for New years Eve...I wonder if JIMMY ACEVEDO will be there? The last we spoke he was in Nashville and had just met BEBE BUELL...... Speaking of Nashville and BEBE BUELL she informed me that this next season of NASHVILLE will be the final series..... Very proud of RUNNER UP PUNK OF THE MONTH MARK LANGTON who wrote for the San Francisco Examiner in the day is now working as a counselor OHIOFF RECOVERY CENTER........
Tupa Acidez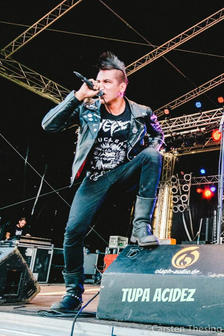 And our PUNK OF THE MONTH ..... TUPA ACIDEZ who has just completed a tour of Brazil......MIKE and YVONNE FRANKO made it to Hollywood this last month to see MORRISEY and BILLY IDOL at THE HOLLYWOOD BOWL.... And have dinner at MUSSO AND FRANKS on Hollywood Blvd......... JAKE VALENTINE also got to see MORRISEY in New Mexico........ Had a lovely Holiday dinner with NCIS Star PAULEY PERRETTE and REVEREND KATHY COOPER LEDESMA.....
Ginger Coyote, Pauley Perrette,
Reverend Kathy Cooper Ledesma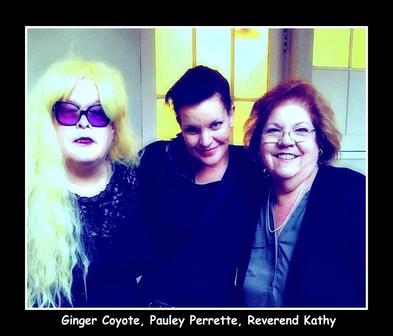 NICK HAWK has a new book out called 100 KICKS TO THE ASS a guide to gaining confidence and reaching your full potential..... Available on kindle at Amazon.....NICK alo has a new video out WRECKING BALL..... Check it out here
MARC FLOYD and MS. LIGAYA are excited about filming CINDY WILSON on December 8th in Vancouver... Thank you DAN.... Here is to a grand time!!! MATT and HEATHER COLEMAN are now setting their sights on moving to the Twin Cities after they sell their home in Duluth, Minnesota .... Anyone looking for a house in Duluth???? SPAGHETTY TOWN RECORDS is going out with a bang in 2017. We a sneaking out one more release before the end of the year.Los Angeles rockers , DR. BOOGIE, are releasing a limited edition vinyl 7 inch for "She's So Tuff" and "Peanut Butter Blues" in December..... LITAL YOHAY is a 30 year old Israeli musician, who started playing music at a young age. Since she was 3 years old she knew that music would be her profession in life. Her love for music started as a dancer at a young age in the late 80s. Back then, JANET JACKSON, WHITNEY HOUSTON, and others were a hit and that's all she had been listening to while dancing. Because of her exposure to those musicians, she began singing their songs and discovering her singing passion. At the age of 10, she studied the piano for three years, sang with a choir for a year, and at the age of 22 studied the guitar for three years. She began composing and writing songs at the age of 22. Being a drummer was a dream that came later and got fulfilled at the age of 22. She has been playing drums for eight years now, performed with a couple of bands as a drummer, but her passion is to share her songs with the world. LITAL has run her own business for five years as a music teacher, teaching drums, vocals and creative writing, passing on her experience and knowledge inspiring them with their music.... WHITE TRASH DEBUTANTES will be playing February 3,2018 at LOS GLOBOS on Sunset Blvd in Los Angeles. California...On the main stage.......
White Trash Debutantes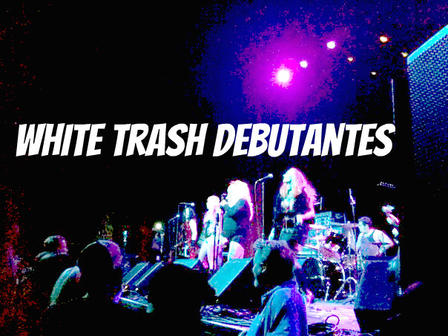 More details on the show to be announced...... DIRTY MAGIC from Tucson, AZ have a new Ep out.... Check it out here
https://soundcloud.com/dirtymagic520/sets/sick-of-it-ep/s-QSbZs
WEAK inked a distribution deal and celebrates it with a lyric video from the track "Wolfmoon".The German hard rock band FORMOSA have a new video which was released on the November 5th and is the single of the upcoming album "Sorry for being sexy" Here is fun the video
With several critically acclaimed albums, Italy-based ADIMIRON has been able to become in a short time, one of the most promising acts in the European metal scene, constantly promoting their own name through Europe, North America and Russia supporting dozens of bands in several international tours. ADIMIRON incite this atmosphere on their new full-length album Et Liber Eris, totally recorded in analogue. "A TAV FLACO Christmas" is out next Friday for Record Store Day Black Friday! This holiday red color vinyl is limited to 1,000 copies worldwide. The album was recorded at SAM PHILLIPS Recording in Memphis, and features TAV backed by MIKE WATT, TOBY DAMMIT, and MARIO MONTEROSSO. Also available on CD and digitally beginning December 1st..... Check out BRAIN SIZE 61's new video for "Got My Eye On You"
A band that is making quite a stir is GLITTER TRASH with JENNA TALIA who has come west from Detroit........ They are playing a show at MOLLY MALONES for a benefit for the late CARRIE HAMILTON daughter of CAROL BURNETT on December 5th.........The experimental, Psyche-Punk band "LE' KAYNE" Have a full length album coming soon! Following the recent release of their single "Want to play?"Which will also feature on the album........ KID KLUMSY will be out playing a series of shows early 2018 and we will be booking more shows for Autumn/Winter 2018....
David Brackett Shameless
Actor DAVID BRACKETT, who is now appearing on SHAMELESS as DEBBIE GALLAGHERS love interest- needs your help....Here is his medical situation in his own words.... "Unfortunately guys I have to do this. I really tried hard for months to try to handle this without telling people. I developed a tumor in my neck and had to have it removed in October. Having no insurance I was a cash patient costing $7,000, but it wasn't something I could ignore. Unfortunately that was not the end of the road. The tumor came back as cancer. So I had to go get a PET scan to see if there was cancer anywhere else in my body. The PET came back showing 3 additional areas it had either spread to or started from originally. My family and I are tapped financially at this point, which has lead me to ask for additional help this is really my last resort. Open enrollment for insurance started 11/1 but the insurance can not be used until January. With PPO's you still have to pay 20% . I need more tests, and I still need to go see an oncologist. Then with their advice begin a treatment plan. I'm so sorry to have to ask for help but I don't know what else to do at this point. Thank you everyone" here is a Go Fund Me address https://www.gofundme.com/salivary-gland-cancer-treatment
The very talented young actor, singer and now dancer JORDAN FISHER who is best known for H amilton and Grease has won the mirror ball on DANCING WITH THE STARS.... I am very impressed by his talent....
STIFF LITTLE FINGERS are set to embark on a 12-date headline tour in March of 2018 with special guests RUTS DC
The band will also be playing 3 large outdoor summer shows with a rotating bill including THE SELECTER, THE BEAT and THE BUZZCOCKS.... ED TURNER is so much closer to inking a deal for TICKET TO WRITE to be aired nationally on television...SYTERIA just finished a fun tour in Scotland.....
Be sure to check out our sponsors links that have banners on the index page:
ERIK CORE
www.erikcore.com
Syteria
www.syteria.bandcamp.com/track/santas-harley
Dazed and Still Dazed
http://www.amazon.com/Still-Dazed-Through-Grunge-Rockers-ebook/dp/B00YHOVS4W/ref=sr_1_1?ie=UTF8&qid=1445645361&sr=8-1&keywords=Still+Dazed+Nikki+Palomino
MY SON THE BUM
http://www.mysonthebum.com/fr_home.cfm
TICKET TO WRITE
http://www.tickettowritethemovie.com/
THE LAST GENTLEMEN SMUGGLER
https://www.facebook.com/groups/1100845919933061/
DC - JAM RECORDS
http://dcjamrecords.com/
MUSIC LIFE RADIO
http://www.musicliferadio.com/
Death in November was rampant...Teen Heartthrob DAVID CASSIDY needed a liver transplant and was placed into an induced coma as all of his body organs were failing.... The family decided to take off of live support and his death happened immediately after taken off support,,,,,DAVID was a true superstar during his days on "THE PARTRIDGE FAMILY"... He was the only cast member who really was a musician.... He would film during the day and record until 1AM then back on the set at 6AM... He would then play live shows during the weekend.... Selling out huge stadiums....
CHARLES MANSON, 83, the mastermind behind the Sharon Tate murders), songwriter and a wicked cult leader who inspired the book HELTER SKELTER finally died in Bakersfield, California.... Actress ANNE WEDGEWORTH who was best known as Lana on THREE'S COMPANY passed away at 83 years old.... MALCOLM YOUNG , 64, Scottish-born Australian Hall of Fame guitarist and songwriter for AC/DC died from dementia.......
EARLE HYMAN , 91, American actor (The Cosby Show, ThunderCats, The Lady from Dubuque) left us.... FLAWLESS SABRINA, 79, American drag queen and trans rights activist left us.... WARREN "PETE" MOORE, 78, American Hall of Fame singer (The Miracles), songwriter ("The Tracks of My Tears", "Ain't That Peculiar", "Love Machine"), record producer, and also an arranger. DELLA REESE, 86, American Actress (Touched by an Angel, Chico and the Man) and in her early career a singer ("Don't You Know?") MEL TILLIS , 85, American Hall of Fame country music singer-songwriter ("I Ain't Never", "Coca-Cola Cowboy") and actor (The Cannonball Run). Father of musician PAM TILLIS died respiratory failure.....JOEY SCINTA, 69, American musician. RIKARD WOLFF, 59, Swedish actor (House of Angels) and singer ("Pojken på månen"), died of pulmonary emphysema....
LIL PEEP , 21, American singer and rapper, drug overdose... He fell asleep on his tour bus and never woke up... Playboy Model JANET LUPO left us..... Bassist CHAD HANKS left us...... Fashion Designer WENDY PEPPER said farewell... FRED COLE of DEAD MOON passed from liver disease....CHUCK MOSLEY former FAITH NO MORE vocalist succumbed to a drug overdose.... CHUCK sang with the band prior to MIKE PATTON and after COURTNEY LOVE...
PUNK GLOBE would like to extend condolences to the family, friends and fans of the aforementioned.......
BRIAN KROLL has written yet another fun Holiday tune... Here is how GOODBYE PSYCHOTIC CHRISTMAS' came about "While in college, I was in a rockabilly/psychobilly/rock band. Pulling into my dorm room parking lot in summer school, I was listening to a GENE VINCENT album in my car. Late at night, the tune 'Important Words' was playing. It struck me to blaspheme the song by creating lyrics with the opposite meaning of the tune. 'Goodbye Psychotic Christmas' came into my head, inspired by that GENE VINCENT tune. I wrote the lyrics in a notebook and forgot about them. It was a lot of fun though, but hey, I needed the laugh. Some years later, I was working with MIKE WUERTH, who co-wrote the tune 'Syringes' which is the soundtrack to NIKKI PALOMINO'S short film 'DAZED'. MIKE and I were demoing future songs. One of these was 'Goodbye Psychotic Christmas'. We actually recorded the song and back burnered it. The 'MY SON THE BUM tune 'Flight Deck For Christmas' was released instead and again, I forgot about it. In November 2017, I was contacted by an FM DJ at a State University of New York college station named 'Old Man Freak Boy' for his 'Hey Kids, Get Off Of My Lawn' show.The DJ asked if I had another winter holiday song besides 'Flight Deck' for his year end show. I replied 'no, but thank you for thinking of me'. Afterwards, I wondered if I did have a song for him or just wished that I had a tune to send. Tossing and turning in my sleep, I was trying to remember if there was a new holiday song to send. At five am, I woke up, all excited. 'Goodbye Psychotic Christmas'! 'Goodbye Psychotic Christmas'! Yes! There is a new/unreleased winter holiday song that I can send! I completely forgot about that one! And, Yes! It's recorded and almost finished! " Here is a link for you to hear it...
https://soundcloud.com/mysonthebum/goodbye-psychotic-christmas
THE FLOYDIAN DEVICE is responsible for the killer cover of PUNK GLOBE this month and MATT COLEMAN did all the coding and page layouts.... SHAWN STEVENSON speaks with the fabulous and talented Cover Girl BERNIE DEXTER about her career as a pin up model, store and being married to LEVI DEXTER...........
CYNDI FORD gives us details about THE STRUTS show in Atlanta..... KEVIN SMITH gets the latest from CYNTHIA ROSS... JANET E HAMMER interviews GREG HETSON about his new band #GOALS.....NIKKI PALOMINO has been very busy with a special book special Books Are The New Singles to help you select a holiday gift..... She also keeps you up to date with THE GENTLEMAN SMUGGLER, DAZED and STILL DAZED along with her film DAZED... LACIE GRAYSON is back with ASTROSLUT.... SAMANTHA BYRNE LEYTE does an article on TARA REZ and THE DUEL.. LISA LUNNEY interviews Burlesque Dancer DIRTY MARTINI.... Along with reviews of STRANGER THINGS ,THE WARLOCKS, ROUND EYE, WEREWOLVES OF SIBERIA, BOB DYLAN, PUNK IS DEAD, HELLRAISER STEPHEN and OWEN KING........ JIMI LALUMIA reviews the new book on MICK RONSON 2017.... JAIME PINA reviews the GEORGE ROMERO BOX SET, J.D.'S REVENGE, and THE NIGHT OF THE LIVING DEAD at Manns Chinese Theater... GINGER COYOTE reviews releases from ERIK CORE, ANDY WICKERT and a comp of Halloween Garage Of The Blues put out by Cleopatra Records... She also does an article about Filmmaker CAGRI DENIRKAN filming THE REPTILIANS FROM ANDROMEDA new video Love Bait..... iDREW shares her poetry..... IHR does an article on Turkish Punk Rocker TUNAY AKDENIZ... We have TUPA ACIDEZ as PUNK OF THE MONTH and MARK LANGTON as RUNNER UP PUNK OF THE MONTH... STEVEN KRAUZER interviews NO ANGER CONTROL.... CRIS DELAFE does his spotlight on Latin Bands this month he interviews ELUID URDIALES of STRANGE BLAZE..... LISA PUNK R PRINCESS interviews V-TRANSMISSION and THE NIMBWITS... LOUISE SWIFT reviews "Dustbin Of Sound" by THE CRAVATS........ Please remember you are reading all this in HOT GOSSIP.....
HAPPY BIRTHDAYS Late and Early to:
happy Birthday Phyllis Stein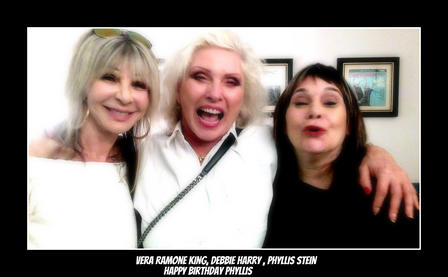 JOE DALLESANDRO, ARIKA KAOSA, JIM ROSE, PETER DAVIS, ANDY GILL, NESS AQUINO R.I.P. , KELLI MARONEY, BB PAULEKOS, CAROL PACOS, ROTTEN, JORJEE DOUGLAS, PHYLLIS STEIN, JOHN THE GREEK, TUFTY CLOUGH, JEFF LIBERTY, GERRY JENN WILSON, LEMMY R.I.P.), REV.KATHY COOPER LEDESMA, BREE WILLIAMSON, ANNE KERR, LYNN BREEDLOVE, MICHAEL BUTLER, EDDIE VEDDER, BOBBY MACK, RICKY MARTIN, MARGARET CHO, JEFF KATZ, REBECCA SCHUSTER, JAE MONROE, VALERIE CALDWELL NEWMAN, JONATHAN LEE, SPEROS MANIATES, ERIC TURNER, ANDY DICK, LENNY LYONS, CHAINSAW DAVIDSON, SONNY DEAN, COLLEEN CAFFEINE, EAGLE SPITS, JIM BAILEY, PAMELA WELSH, MIKEY MUTE, DON PIE, NETTIE BAKER, MELISSA LAFKAS, JONO MCKEE, PAULI ROCKWELL, BEN BUCHANAN, DOUG FERRARI, KRIST NOVSELIC, BOBBY GRAHAM, TUFTY CLOUGH, BOBBY MACK, PAT DUFFEY, GAYE ANN BRUNO, STEFAN ARNGRIM, KIMBA, ZAC MOREHOUSE, ERIK CORE, RON ATHEY, ANGELA KESSLER, MIKEY JAK, PETE DEE, HELEN KILLER, TINA BUTLER, PANCAKES AND PUNKS, MICHAEL MCCALL, SUSANNA MOTTA, KEITH PEACE, JEFF SMITH, PENELOPE HOUSTON, EDGAR SAN GABRIEL, LILLY SCOURITIS AYERS, JIMMY PAGE, EDGAR SAN GABRIEL, LARRY RIFKIN, TED WETZEL, GLENN STORM, CLAUDIO LEO, CARL BAIRD, JILL HAUGE, JOSEPH BLOOD, APRIL LECTOR, MARK FOX, JANE FONDA, ERIC SMITH, MARK INCARNATO, SANDOR LAKATOS, DEAN FOSTER, DARREN HILL, SUSAN LUCCI, TOM BASILLE, NANCY RAPHAK, DICK WAGNER, JIM JACOBI, RONNIE ELVIS JAMES, JAI LAURENCE, DEAN FOSTER, TIM HAUSER R.I.P., BARBARA MANNING, GARY FLOYD, SAL JENCO, CURT WEISS, MARY WEISS, KAREN CURIOUS, TINO PALMER, RON RICH, DJ BONEBRAKE, ZAC COLE, ROANNA RAPHAEL, DEBRA ANN, MATT HAMILTON, JASON ALLEN, FRANK FORD, CODY LIGGETT, LAURA HOVERMALE, JAY BLAKESBERG, ERIC MCFADDEN, MOON TRENT, DANIEL DELEON, DON FRIEBERG, BRIAN HILL, STEVE BARTON, ANDY AVERAGE, BOBBY NOXIOUS, LESLIE MORGAN, PAT MORENO, DAN RANCID, LOU PAIZANO, JENNA SHANNON, CHANCE MARTIN, KEVIN VENTRESS, ALEX CABREA, TOMMIE GONZALES, EVA LUCIEN, CRAIG STARK, JOY PARKER, SUSIE LYNCH, JONATHAN L, TOMMY GUNN, ANDY MASON, ELLIOT EASTON, MARK OLLIER and anyone else who we may have forgotten on this list... We will end this column with these sage words of advice... YOU HAD BETTER BE CAREFUL ABOUT JUST WHOSE TOE'S YOU STEP ON TODAY........... AS THEY JUST MAY BE ATTACHED TO THE ASS YOU WILL BE KISSING TOMORROW!!!