From the hurricanes that have devastated the South and the Caribbean, the wildfires raging all over in California, and the horrific mass shooting the world woke up to in October, it's hard for people across the nation to put into words the despair and powerlessness the country feels as we confront these hard realities. In San Francisco ANGEL BORST has come forth as a strong leader for getting donations for the Northern California fires.... She is gathering clothes, blankets, food, water, money, gas, cell phones for victims of the fires....
Angel Cassidy Borst Delivered Emergency Supplies
To The Fire Victims In Marin County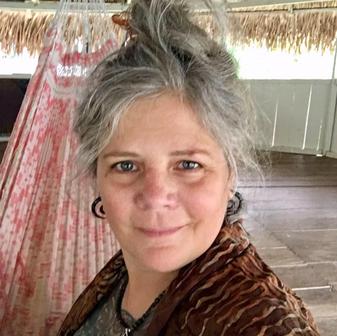 Her husband ERIC BORST has also joined in with transporting all the donations to shelters.....Reading their posts on Facebook about the smoke , the air and all the destruction was saddening.... There was several fires in southern California that were burning near Anaheim and other area's that were hard to contain... The stories emerging from hurricane survivors in Puerto Rico — who are still struggling to get access to necessities like food and water — are absolutely heartbreaking, as are the horrific descriptions of what survivors witnessed in Las Vegas worst mass-shooting in United States history. America must prevent tragedies like what the world saw in Las Vegas. The great thing about America is that when we work together to overcome the most daunting of challenges, America succeeds. We are being put to the test again, and we must band together to demand action to solve these problems for good. People across our nation are counting on Congress to do their jobs, and take action to protect all of us. No thanks to the Tangerine Terrorist who by the way has never been taken to court for all the women he allegedly sexually assaulted... For the past month the studio has been dragged down by allegations of sexual misconduct against co-founder Harvey Weinstein. Weinstein was fired by the board on October 8, three days after a New York Times detailed a decades-long pattern of alleged harassment. Further reports by The Times and The New Yorker indicated that the company's senior management knew about some of Weinstein's behavior, although that is in dispute... Actresses such as ASHLEY JUDD, ROSE MCGOWAN, ANGELINA JOLIE, GWYNETH PALTROW, ANGIE EVERHART have accused him of assaulting them.... ROSE MCGOWAN being the most verbal and calling out others such as BEN AFFLECK, CASEY AFFLECK, MATT DAMON and AMAZON for covering for the pig...... ROSE has become a hero for all Women who have been sexually assaulted... MERYL STREEP, DAME JUDY DENCH, JENNIFER LAWRENCE, RACHEL MADDOW have also made their disdain for him known.......In 2005 COURTNEY LOVE warned actresses not to go to any meetings with him at his hotel...
Courtney Love Warned Hollywood
About Harvey Weinstein In 2005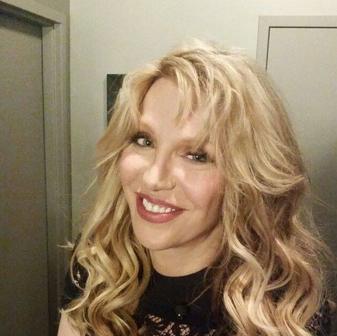 SETH MCFARLANE also made a statement about him when he was announcing the nominees for Best Actress for the Oscars a few years ago... Congrats to TOMMY BEAL and MIESTORM SERPENT on getting married....... SUSAN SURFTONE has a new video out she hope's you enjoy....
Congratulations to RACHEL MADDOW on her Emmy Wins...... She broke a great story recently about NIGER Attack here is a link https://www.dailykos.com/stories/2017/10/22/1708921/-Rachel-Maddow-s-Brilliant-Analysis-of-the-Niger-Attack-Turns-Fox-News-Heads-to-Mush
THE WHITE TRASH DEBUTANTES who have not played in the Los Angeles area for a couple years but are returning to play on February 3rd, 2018.... ONE FINGER FILMS will be filming live footage of the band for the upcoming GINGER COYOTE Rock Documentary... More details to be announced......
EMILY STEWART found this in HERB CAEN'S archives HERB CAEN AUGUST 1986.... A cop nailed two punk heroes on Potrero nr. Kansas after a concert at The Farm - at the wheel, JELLO BIAFRA of the DEAD KENNEDYS , and his passenger, GINGER COYOTE, editor of PUNK GLOBE. Big deal: JELLO was tagged because his turn signal wasn't working. "I'll go straight," he promised.
Everyone please welcome STEVEN KALISH'S friend JOHN DINGES, special correspondent for Time, Washington Post and ABC Radio in Chile. With a group of Chilean journalists, he cofounded the Chilean magazine APSI. Since 1996 he has been associate professor and director of radio at Columbia University Graduate School of Graduate School of Journalism, Author of "Our Man in Panama" (Random House 1990). Also welcome Toronto's Cream Productions for their great documentary work including in-production PBS 6 part series on dictators including MANUEL NORIEGA and the American white boy connection. Congrats for all the hard work keeping our past from extinction so we may create a better tomorrow. This PBS show will air in 2018 and line up with my book. the producer is flying here in late November or early December. STEVEN KALISH will be flying in all can meet NIKKI PALOMINO is not part of doc but the company and JOHN DINGES are excited about smuggler book. CURT WEIS recently discussed and signed his book STRANDED IN THE JUNGLE: JERRY NOLAN'S' WILD RIDE - a Tale of Drugs, Fashion, the New York Dolls, and Punk Rock Here is the story of an often overlooked, one-of-a-kind rock 'n' roll musician and the historic times he lived in. In spite of numerous opportunities for success, he became a tragedy. JERRY NOLAN came out of New York in the 1970s as part of two of the most influential and infamous bands of the time, the proto-punk NEW YORK DOLLS and JOHNNY THUBDERS' HEARTBREAKERS . Jerry had what it took to be a star, but his battles with heroin continually stymied his career and ultimately ended his life. Despite this, he is remembered as a cross between a MARTIN SCORISESE film character and jazz legend GENE KRUPA: a stylish, urban, wisecracking, trendsetting raconteur, who was also a powerhouse drummer. Stranded in the Jungle: Jerry Nolan's Wild Ride A Tale of Drugs, Fashion, the New York Dolls, and Punk Rock tells Jerry's story through extensive research and interviews with those closest to him: bandmates, friends, lovers, and family members, including new interviews with members of Rock and Roll Hall of Fame bands the SEX PISTOLS, THE RAMONES, TALKING HEADS, and BLONDIE. It gives firsthand accounts of not only Jerry's life and struggles but the earliest history of punk rock in both New York and London, highlighting his notorious and incendiary musical partner, JOHNNY THUNDERs... It was hug a drummer day this week.. but everyone should hug DANNY ABRAHALL in England for all his brilliant work... Has anyone heard anything from VIC DRANO who I knew in San Francisco but he later relocated to Seal Beach, California???
Check Out Dave Klein And Agent Orange
When They Play Near You
Go see DAVE KLEIN and AGENT ORANGE & JFA w/ THE PUSHERS and A-FRAME Saturday November 4 at 7:00 pm at The Underground in downtown Santa Ana, California .....This event is all ages... THE FLOYDIAN DEVICE and MS. LIGAYI went to see AGENT ORANGE in Vancouver and had a great time......... MATT COLEMAN has been been busy fixing his home in Duluth Minnesota...... Getting it in prime condition to put on the market........ He is almost done and clearing out the house to show to perspective buyers.... The amazing SYTERIA have a new CD that would make a perfect stocking stuffer..... A must for everyone.....Check SYTERIA out here
Please check out the home page of PUNK GLOBE to order it now......Post-hardcore band FUGAZI will end their 15-year hiatus with a series of shows in which they will criticize and chastise their audience in its entirety, the band announced today via press release."We felt the time is ripe to reunite," said frontman GUY PICIOTTO . "We've seen how shitty the people who go to shows are nowadays, with their complete lack of self-awareness. We're excited to get back out there and really lay into each and every single one of them." Since their formation in 1987, FUGAZI had been famous for their raucous live performances and polarizing stage banter, ensuring their audience received a balance of high-energy punk rock and eviscerating lectures on personal behavior. The band has reportedly been sequestered in the studio, working on the perfect set list for the reunion.
"We know people are going to want to hear the classics: 'Ice Cream-Eating Mother Fucker,' 'Apes in the Front Row,' 'Little Piece of Shit,' and, of course, 'Start Acting Your Ages, You Little Babies,'" said FUGAZI guitarist IAN MACKAYE. "But this is not just some fucking cash-grab, bullshit reunion. We've got a lot of new material. I don't want to give too much away, but teenagers with neck tattoos and 40-year-old men with ear gauges have been a big influence."Tickets for FUGAZI'S New York shows sold out in a record 13 seconds, as fans flocked to be personally lambasted by the band.
GUY used to write love letters to BEBE BUELL and GINGER COYOTE to PUNKGLOBE when we were in San Francisco..... When he was in RITES OF SPRING... It was all sweet and innocent......... But it went on for a couple months...... BEBE BUELL caused quite a stir when she dropped in to see THE FAMIN' GROOVIES when they played in Nashville.... Especially with JIMMY ACEVEDO.... MAN PARRISH is doing an installation at the prestigious Museum Of Modern Art, Sunday, November 5 MoMA/ PS1 in New York Cit ..They have also included his 1983 music video onto their permanent collection… MAN PARRISH is a museum piece.... FERNANDO CARPANEDA busy doing Art in NEW YORK CITY...
Erik Core's New CD Is Available Now...
No Thanks To Fed Ex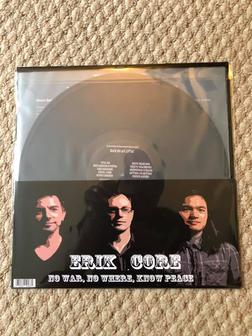 ERIK CORE was waiting for his new records to come to him via FED EX in San Francisco and was waiting patiently but nothing came to his address... He contacted a Supervisor at FED EX who tracked them down.... A FED EX driver signed for them and had them at his home.....Luckily ERIK was able to retrieve them and is busy sending out pre-orders.... If you have not gotten a copy go to the PUNK GLOBE home page and find ERIK's banner and click on it to order...... You know that FED EX driver wanted a copy......DAZED received an Honorable Mention Award at LA Underground Festival! that will be presented on November 19,2017....... Another person I recently saw was TIM ARMSTRONG of RANCID who I did not recognize..... DONNA DESTRI is envious of the hot weather that Los Angeles is having.....BEBE BUELL'S show at THE MERCY in Nashville was SRO only.... Everybody who was anybody was there...Thank you BEBE and JIMMY W for the beautiful Birthday Card... JOY BEHAR celebrated her Birthday on THE VIEW and TARAJI HENSON star of the film HIDDEN FIGURES and television's EMPIRE gave JOY a "FEEL THE BERN" calendar with all sorts of fun photo's of BERNIE SANDERS dressed in his boxers, as a fireman .. All sorts of great poses....
Thank you J. DUNCAN for the great video NEO CON'S GONE MAD.... It rules!!! So fucking funny Check it out.....
NIKKI PALOMINO'S film DAZED will be screened October 28 in Rome........ Poor JOHN MEYER having to deal with those racist, sexist pig bannon and his alt right cronies staying at the hotel he works at... He was so proud of all the protesters who were in front of the hotel..... DAVE DICTOR and MDC would have been leading the protest....NETA , the company who provide programming content recommendations to PBS , have gotten a hold of TICKET TO WRITE and are blitzing it out to every PBS station in the country........... Congratulations to ED TURNER the driving force behind TICKET TO WRITE.... I an so happy that Senator JEFF FLAKE stood up to the tangerine terrorist about him being a bully.... Let's hope that his speech will wake up other ReubliKKKan's who are intimidated by this infantile moron.........
Hot CRISTIANO RONALDO won the 2017 FIFA best men's player award at the governing body's illustrious gala ceremony in London.... GINGER COYOTE celebrated her birthday on Facebook with getting so many comments that that her page would not load properly and only posts from December 2016 appeared to her on her wall for several hours at a time...... So if she did not thank you for your well wish that is the reason.... I know that VANESSA BRISCOE HAY lead singer of PYLON who was celebrating that same day also had issues with her Facebook page.... Big thanks to all the people who posted semi naked hot guys om my Facebook wall... A standing ovation to WILLIAM LEVY for growing and showing for all to see....... TUPA lead singer of the punk band ACIDEZ from Mexico.... He is so cool and very talented........ Designer JOANNE BERMAN was jammed with deadlines but made time to send her best..
Ginger Coyote's Favorite Birthday
Greeting Was From Kim Dallesandro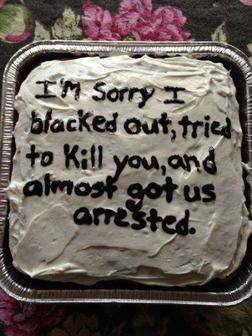 KIM DALLESANDRO posted the best Birthday Wish.........SHAMAMA LOWE, JOHN TELFER, JEAN TREICHEL BRIDGES, FERNANDO CARPANEDA, MANNOUSH, BEBE BUELL, PETER CROWLEY, JIMI LALUMA, WENDY KAUFMAN, JAY JOURDEN DA BRAND, DONNA DESTRI, MARC FLOYD, MS. LIGAYA, SCOOTER LAFORGE, RODDY BYERS, WILL SID SMITH, ARIKA KAOSA, WILSON GIL, RED GALLAGHER, JENNIFER HARTMAN, SHANNE BRADLEY, DOG, STACEY TUTTLE, MICHELLE KANE, CAMPAIGN FOR CARE, BRIAN KROLL, STACEY GARRETSON, DANCES WITH STEPHANIE KENNEDY, PATTI RAMELLI, PATRICIA WILSON, JOE DALLESANDRO, OLGA GERARD, DAMON DENTON, ROBYN BYRD, LIBERTY BRADFORD, DR. SAGE, PAULEY PERRETTE, NIKKI PALOMINO. JOHNNY RAY, MARK BODE, MOLLY BODE, ED COLVER, EDGAR RUIZ, JEFF ZIMMERMAN, JON GRIES, BRANDON SMITH, ZAC EFRON, CHRIS DANIELS, KIPPER MERRON, MIKAEL RICHARD, FLO THE PROGRESSIVE GIRL, AMANDA BYNES, TONY LAWRENCE, JAIME PINA, TUPA ACIDEZ, MACKENZIE PHILLIPS, DAVE AIDAN, TAMARA RAMONE, ALICIA HARDY, CHAD SAWYER, TEDDY QUINN, RORY TALMON,RAVEN DIVITO, ARLENE ROTHBERG, JONATHAN ROSNER, KATHY GRIFFIN, JESSE MOSHER, LADY MONSTER, ALICE BAG, KEITH MORRIS, BARB WIRE DOLLS,SADIE DUARTE, ALEXIS PARDO, ROBIN GRAVES,GWYNNE KAHN, MIKE DIGGLE, CAROLE LENNON, KEIRA KENWORTHY, JAKE VALENTINE, ANDY MCCULLOUGH, MARSHA WARFIELD, ROXANNE and ART, KATHERINE ROCKER, MERCY GTO, SHELBY PAWN,STEVEN LAFFERTY, GERE FENELLY, STEVE CRANE, JACK DEADMEN, PATTY RODRIQUEZ, PHYLLIS STEIN, TEDDIE DAHLIN, DUSTIN PITTMAN, ROXANNE WHITELY, VERA RAMONE, SYTERIA, DUTCH MICHAELS, PHIL CAMPBELL, PAULI CRAY, THALIA DRORI. PATTI RHODES, WINTER ROSEBUDD, RODDY BOTTUM, DAVE DICTOR, BILLY GOULD, ACE and DANNY REALITY CHECK, DAVE KLEIN, LISA PUNKRPRINCESS, ERIC T, CYNDI FORD, VANESSA BRISCOE HAY, JON EDEN, JJ PEARSON, SHARON NEEDLES, JAYNE COUNTY, WARHOL BOY, THOMAS IAN MURDOCK, ERIK CORE, MAGGIE BENNETT, JOHN SURRELL, RANDY JONES, MICHAEL MUSTO, PETER DUNNE, DENISE DEMISE, LINDA BOUCHNER, PETER DAVIS, BRYAN MIGDOL, RIK COLLINS, PATTY RAMONA, ELISE HORTOBAGYI, JONO MCGEE, BILLY BONITO, OZGUR COKYUCE ( A Special Shout out To OZGUR Who Writes For PUNK GLOBE And Celebrates His Birthday This Month), JIMMY ACEVEDO, TOLGA OZBEY, AYBIKE CELIK OZBEY, LIZ MCGRATH, BRIGITTE POWERS, TONIA BODLEY, RACHEL MADDOW, CHELSEA ROSE, CHRISTEEN ABEI, ELIZABETH DEAL, DE BORAH, WENDY THIRTEEN, JENNIFER DODDS,CHERRY VANILLA, ERIC and ANGEL BORST, MATT COLEMAN among many others all shared their love.... Here is a Happy Birthday GINGER COYOTE video..
RAVENS MORELAND was injured badly in a motorcycle accident..... The latest project brewing is a collaboration between Artists JAKE VALENTINE and LIZ MCGRATH , bringing you the VERY FIRST, Red River Vampire Parade. Scheduled for, November 2-4,2018 this 3 day event caters to the fanged un-dead of every type and is seeking for artists, artisans, performers, musicians, acting troupes, storytellers, and vendors out there. REBEL REBEL GALLERY will be hosting, The New Blood, art exhibit; a pop up show featuring a vampire inspired theme. To show with us for this blood thirsty event, please submit at least 3 high resolution digital snapshot samples of your work, along with your bio info and medium(s) you work with to: Art Submissions: redrivervampireparadeartsub@gmail Vendors & Other Inquiries: redrivervampireparade@gmail.com ....... Much sadness to all the deaths with the horrible floods, fires and other natural disasters along with the four GREEN BERETS who were killed in Niger... Original Rock n Roller FATS DOMINO said farewell at age 89 of natural causes....
SCOTT PUTESKY died from Colon Cancer... BRENT BRSICOE who appeared on Twin Peaks died from a fall.... English Guitar player PHIL MILLER left us... Canadian Actor JOHN DUNSWORTH passed away... Guitarist HOWARD CARROLL passed away from natural causes.. Irish Comedian SEAN HUGHES left us...Chicago WHITE SOX player DANIEL WEBB was killed in an accident... ROBERT GUILLIAUME best known as Benson on SOAP and BENSON passed away from Prostrate cancer at the age of 89.... He opened many doors for Afro Americans in the business....... Porn Actress TERA BOND passed away...Guitarist ALVIN DEGUZMAN lost his battle to cancer.... Actor THOMAS DERRAN left us....ALL THE VICTIMS in the Las Vegas shootings... PUNK GLOBE sends condolences to all the friends, family and fans of all the fore mentioned... the Legendary BILL DAKOTA doing well in Ohio.... MSNBC senior political analyst MARK HALPERIN was suspended by the cable network after a group of women complained about being sexually harassed by him...There is a petition to get THE CARS inducted into the Rock n' Roll Hall Of Fame in 2018..... Allegedly ROBERT MUELLER has filed his first charges in the Russia Probe...... JOY BEHAR was on REAL TIME WITH BILL MAHER rocked the house.... Be sure to check out our sponsors links that have banners on the index page:
ERIK CORE
http://www.erikcore.com/
Syteria
https://syteria.bandcamp.com/track/santas-harley
Dazed and Still Dazed
http://www.amazon.com/Still-Dazed-Through-Grunge-Rockers-ebook/dp/B00YHOVS4W/ref=sr_1_1?ie=UTF8&qid=1445645361&sr=8-1&keywords=Still+Dazed+Nikki+Palomino
MY SON THE BUM
-http://www.mysonthebum.com/fr_home.cfm
TICKET TO WRITE
http://www.tickettowritethemovie.com/
H.E.A.R.
http://www.hearnet.com/
THE LAST GENTLEMEN SMUGGLER
https://www.facebook.com/groups/1100845919933061/
DC - JAM RECORDS
-http://www.dcjamrecords.com/home.cfm
MUSIC LIFE RADIO
-http://www.musicliferadio.com/
This month's PUNK GLOBE is the best...... THE FLOYDIAN DEVICE is responsible for the killer cover of PUNK GLOBE this month and MATT COLEMAN did the coding and page layouts....SHAWN STEVENSON speaks with JIM HEATH of REVEREND HORTON HEAT and finds out about his upcoming release....
Actress and Activist PAULEY PERRETTE has allowed us to show her debut film CITIZEN LANE.. It is a must watch...... Watch and learn.. CYNDI FORD hits a home run in this repeat interview with VANESSA BRISCOE HAY.....OWEN JENKINS also scores big with this repeat interview with VINNIE FIORELLO of LESS THAN JAKE..... LISA LUNNEY gets the facts from Vancouver's own BIFF NAKED.... JANET E. HAMMER gets it all from the U.K.'S own THE RAMONA'S,,, She reviews their new release and also gets the 411 from NICK ROMI about DANGER BOYS PUNKS IN OSAKA.....SADIE DUARTE interviews ROBERTO MILLAN from Spain...... LISA /PUNKrPRINCESS also gets the word from CHRIS of CRASHED OUT.... CRIS DELAFE'S spotlight on Latin Bands is with TRIFUSION...... GINGER COYOTE gives a spotlight on the amazing Artist JAKE VALENTINE from New Mexico....She also reviews BITE Starring CHELSEA ROSE new CD, BLAST FROM OBLIVION and VOICE OF ADDICTION.... JAMES CARLSON reviews THE LILLINGTONS, TRAVEL IN SPACE and SLOWLY BUILDING WEAPONS.... MIKE SPENT reviews the live set by GLITTER TRASH at The Viper Room....We have the book THE LAST GENTLEMAN SMUGGLER updates..... PUNK OF THE MONTH with CARMEN CRUZ and ROSE MCGOWAN.... DAZED THE FILM keeps getting acclaim... ASTROSLUT is back.... JAIME PINA does reviews PANTOM OF THE PARADISE With PAUL WILLIAMS and the flick BLOOD FEAST....... JIMI LA LUMIA reviews the new book about JERRY NOLAN by CURT WEISS.... While the books DAZED AND STILL DAZED rule.... LOUISE SWIFT reviews THE PROFESSIONALS and HOSPITAL FOOD OBLIVION.... DAVID AARON gets details about JONHNNY BOY.....IAN SUTHERLAND dwells deep with NASTY LITTLE LONELY.... JOOLS GREEN reviews KORRUPT..... Please do remember you are reading this all in HOT GOSSIP.......
(PHOTO# 20842000_)
Happy Birthday Lady Monster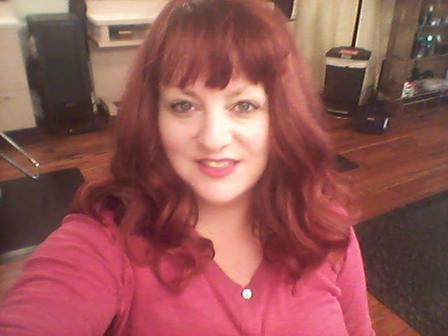 HAPPY BIRTHDAY'S late and early to: SIOBHAN "SHAMAMA" LOWE, STEVEN KALISH, NIKKI PALOMINO, ROXANNE GRAVESTONE, OZGUR COKYUCE, DAVA SHE WOLFE, KATHY GRIFFIN, JONE STEBBINS, SALLY FIELD, STEVE KREBS, ANNIE WHITESIDE, STU TAYLOR, WINTER ROSEBUDD, ROXANNE GRAVESTONE, JOE TRUCK, CHUCK K PASS, CANDY KANE (R.I.P. ), ROXANNE WHITELY, ELLEN LARROUY, CHRISTINA APPLEGATE, LADY MONSTER, JULIAN GARZA, RON FERRIS, IZABELLE STEELE, CHARLES SINCLAIR (Rest In Peace), DAVE STREET, ALICE BAG, CHRISTINA DEAN, FRITZ FOX, DENNIS ADAMS, RIO MARIO, LINDA CEASARES, MICHELLE KANE, BILLIE JACK, STEVE SMITH, JOHN ROSSALL, LEA COOPER, TONY HOLT, MARTEN ANDERSON, SAMUEL FINE, BILLY STONE, JEAN SPINOZA, MARK KOSTABI, BRIAM BLUMER, KENNY FINK, GENE BUERGER, TIM BROWN, PAULA VICORIA, ELZABETH MYRDDIN, CONNIE CHAMPAGNE, BROCK PRESCOTT, GORDON JACKS, KIRBY KOEPKE, MARCIA RESNICK, JAKE DAVIS, SEAN ROWLEY, DAVE ROBERTS, MELISSA BLAIR, PAUL CAPORINES, JUDY GOLD, CHRIS RYDELL, KEVIN HUNTER, J.J. PEARSON, MIKE BUCHANAN, ROBERT JOHN, JAIME MORONI, JIM ENGLISH, ROBERT SPENCER, RANDY CHAMBERS, HUGH PATTERSON, EL PONK, RON BOGAN, YUKI VON VOX, GOKHAN TUNCISLER, BRYAN BISISNG, RANDY NEWMAN, SOPHIE BURGE, JOY EDEN SPITZER, KRISTI CONLON, TREVOR THOMAS, SANDRA DEE RAY, SUZANNE WHITE, JAMES ZINKAND, JOHNNY LEGEND, HAROLD BLACK, ANGIE MADDOX, PETER MARRA, DAVE CHAVEZ, CORI KIDDO, GARY ALLEN, BRENDA OPP, KIRK HAMETT, DEBORAH FROST, PAUL TORRES, TAMARA NICKERSON, KEVIN DILL, CHRIS ELLINGER, POXIE MARX, ALICE VAN PLANET, SUSIE PETERSON, EAST BAY RAY, LINDA SIMPSON, DAVE ALVIN, MEG BUNDY, LINDA SEEKINS, MICHELLE RUNDGREN, JOSH ROUSH, DAVID JAVELOSA, DANA WILLIAMS, TODD VEROW, DIEGO VENEZLA, ROBERT JOHN, GENE CALLAHAN, ALEX BENNETT, ANNIE RATSO, ALEE WILLIS, DAVID CAROTHERS, ADAM EASTMAN, KRYS FOX, RUDY SARZO, PAUL FLETCHER, TAYLOR HAYCRAFT, RONALD JOHNSON, SUSANNA CALIENDO, GARY HICKS, MARY DUMONT (R.I.P.), JEANETTE JOY BAKER, ROGER LANE, MATT NAILS, ROGER LANE, ALEC DUNCAN, CHRIS ANTONI, LORI MADDOX, DIAMOND DAVE, MICHELLE SALTZ, PAULY HARDCORE, TONY ESPINOZA, JIM RYAN, SUSAN WEBBER, JAMES COLI, CHRIS GUERRA, MADAME DEAREST, VICTORIA STAVIG, ANGIE JANGIE, GREG NAIL, STANNOUS FLOURIDE, THOMAS D AMOUR, JESSE MORRIS, UNEVEN STEVEN, IAN BAGG, JERRY VIDAL, JACK DOUGLAS, RICO ADAIR, ANGELO MOORE, SABYL MEYERS, BARBARA MCDOELL, TEDD ORR, PHILLIP D'ARBANVILLE, KATHLEEN WOOD, CHRIS COON, RICH OVERTON, ROB PATTERSON, NICOLE PANTER, CATHY COOPER, CHARLES GATEWOOD, MICHAEL DAVIE, SHARON CORDOVA, SASHA WHITCOMB, SHAM IBRAHAM, RIO MAGGOINE, KEITH CARPENTER, JOHNNY ROBBINS, AUTUM EYLES, CHERYL SELAPACK, JOHN MCREE, PENELOPE PALMER, DAN MAYER, GABE HAMMOD, GARY HART, MARTHA BURNS, HELIOS CREED, TRISTAN MICHAEL, ROBERT HAWKINS, AMY HANKS, ETHAN BROWNE, JACKIE BONES, ERIK HILDAGO, MELISSA BRADEN, DEAN EASY, BRADLEY CIRCUS, AMY FREDDER, PHILLIP RUIZ, HEATHER TOM,JAY HILL, MARC SELIGMAN, PAM MANZI, ALYSSA WILLIAMS, DAN KNOP, BILLIE RICHARSON, ELLE GORDON, MATTHEW SANDUSKY, ORVILLE DUNWORTH, RYAN FRANKLIN, WARNER TAKAKI, MICHAEL ERGO, KEN KAFFKE, TONY CUPSTID, ALAM GERY, MICHELLE SMITH, TEAL HEISE, JULIE ASPERGER, SHAWN SMASH, GEORGE PETROS, DAVID KIRBY, EVAN PRICE, JAYNE THOMPSON, JOHN VAUGHN and anyone else who we may have forgotten on this list...
We will end this column with these sage words of advice... YOU HAD BETTER BE CAREFUL ABOUT JUST WHOSE TOE'S YOU STEP ON TODAY... AS THEY JUST MAY BE ATTACHED TO THE ASS YOU WILL BE KISSING TOMORROW!!!