HAPPY 40TH ANNIVERSARY.... We must salute all the people who have helped make PUNK GLOBE celebrate this historic event... Here is a list: NO ALTERNATIVE, THE BREAKOUTS, DAMON DENTON, CHRIS CORDANI, THE UNDERSONGS, THE OLD WALDORF, SESU COLEMAN, RODDY BYERS, WENDY SMITH, KEN FRIEDMAN, KUSF, 415 RECORDS, FLO, DIM TIM, ED TURNER, ERIC JOHNSON, ROGER REYES, BONDANA JUNGERMAN, MERV MILLAR, GARY INDIANA, JIMMY PAGE, IKE LUBINECKI, PETER "BILT" DUNNE, DOORWAYS, BRYEN DUNNE, THE PUSH UPS, SVENJA BLOCK, CHESTER SIMPSON, CHINA WAGON, VANESSA HAY, PYLON, CINDY WILSON, KATHERINE MURRAY, ANNA PIRANHA, SABYL MEYER, PINK CIGAR, BEKI COWEY, ANDI M, CHANTEL, NIK UNDERWOOD, THE BACK DOOR, RUBY, JOE ALLEN AND THE SHAPES, DJ ANGEL, BARBARA HELBERT, NANCY JACKSON, THE UNITS, ABBIE A, MARK PLUMMER, THE BRAT, ROCKULUS MAXIMUS, JULIA CLARK, PADDY REYNOLDS, EILEEN TREACHY, DEATH ON THE RADIO, GARY SANFORD, GRAHAM MABY, DAVID GREGORY, JOHN TELFER, WHITE TRASH DEBUTANTES, BETTY BLOWTORCH, THE WITNESSES, BARBARA BORIS, MICHAEL RYS, RANDY JONES, THALIA, RODDY BOTTUM, GARY COMENAS, REGIME, WARHOL BOY, MARK TAYLOR, THE SYMPTOMS, BILL DAKOTA, BUBBLEGUM SCREW, MATTHEW COLEMAN, KEITH DEROUIN, IMPERIAL TEEN, STELLA, CARL MACKI, SUSAN ANTON, JANET CUNNINGHAM, SANDY'S HOT DOGS, MURIEL CRAWFORD, ANDY PRIEBOY, MELINDA ROBERTS, THE SOUND OF MUSIC, PATRICIA WILSON, THE PALMS, MARILYN MCINTOSH, THE SHEETS, JAMIE PINA, CAROL GALE, PLEASANT GEHMAN, THE FAST, RUDOLPH MARTIN, PAUL ZONE, RUBY ZEBRA, ARLENE ROTHBERG, ANDI SNAP- HER, RICKY BURROWS, CONSTANCE COOPER, JOANNE, MOHAMMED, NO ALTERNATIVE, AMY CARLSON, THE AFFLICTED, SUSAN MILLER , PATTI RAMELLI, EDDIE SMITH, BO RICHARDS,THE SLUTS A GO GO, HAMBURGER MARYS, JOHN HAWKES, TED FALCONI, FLIPPER, GWYN WATERS, KARL HEINZ, MARY LEARY, JON LAMB, CARMEL STERLING,PINK TARANTULA, NIKKI PALOMINO, NICK DIFORTE, JEFF LIBERTY, NO STUDIO, JOANNE JUSTICE, DOG, FOOLS ON SUNDAY, THE DOGHOUSE, JOOLS GREEN, MERI ST, MARY, CARL SNARL, SHELLY WOLFE, LAURA LORDA, DANNY GARRETT, SH-BOOM. BOB BASILE, JENNIFER WATERS, COLIN JOST, DAVE VACANT, JOE DIRT, ERIC CALHOUN, JOE,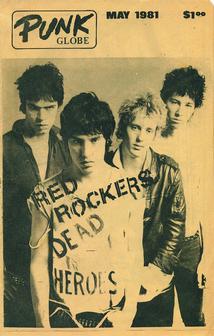 HYDE STREET STUDIO'S, THE RED ROCKERS, DEE RUSSELL, CHLOE TRUJILLO, BILLFOLD AND LOOSE CHANGE, ACE, PAULI GRAY, TRACY CHICK, SOCIAL UNREST, JASON HONEA, B-52'S, DENISE DEMISE, LESLIE MICHEL, BRIAN MCDANIEL, GEORGE EPILEPTIC, TRANSLATOR, STACY TUTTLE, BEN MANN, ACE BACKWARDS, BOB FOLTZ, SKLUBBY, DEE DEE THORNTON, REALITY CHECK, FRIGHTWIG, TAMMY FOLTZ, TIMM CARNEY, KEVIN SMITH, IAN SUTHERLAND, SPENCE COPPENS, ANJE VELA, LADY MONSTER, BEAR WEST STUDIO'S, TOXIC REASONS, FREE BEER, ROANNA RAPHAEL, DIAMONDS LIL'S, ROTTEN, ZACH KATZ, ALFIE, JAMES G. CARLSON, TYLER VILE, LOGAN MOUNTS, DAVID RAT, DAVA SHE WOLFE, JOSIE COTTON, CYNDI FORD, THE KABUKI NIGHT CLUB, TINA BUTLER, PRAIRIE SUN, THE CHATTERBOX, BIG JIM, MIKE BUTLER, SEBASTIAN FUCHS, SESU COLEMAN, H.E.A.R., DONALD WOCHER, THE HOUSECOAT PROJECT, SUSU BELL, IAN CARTMILL, BEN BUCHANAN, ALIENATION, VS, OLGA DEVOLGA, LOU RUDOLF, KATHY PECK, MISS GUY, SUSAN SURFTONE, TIM ARMSTRONG.JIMMY DESTROYER, PETER HARTMAN, 524 NATOMA , SUSANNE TABATA, THE BROTHERHOOD OF LIGHT, ED LANGTON, THE GRAMOPHONE, NICK MARDEN, LADY TRASH. BROTHER LOU, UNIVERSAL RECORDS, THE DUEL, MOLLY BODE, DOROTHY LYMAN, LOS OLIVIDADOS, LIVE NUDE, IVY, THE PSYCHEDELIC SHOP, GENE LOUIS, KIM FRIEDRICH, GAIL GIFFORD, MARGO ST. JAMES, TEQUILA MOCKINGBIRD, KAY STANTON, HEATHER COLEMAN, MINUS ONE, KIM ACRYLIC, QUEENIE TAYLOR,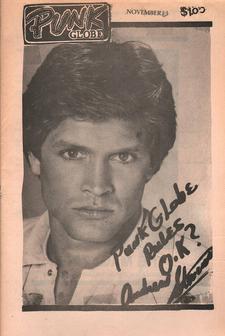 CRIS DELAFE, ANDREW STEVENS, MATT DILLON, ARIANA MARDEN, FRENCHY, IMA G, THE COMPOUND, LULA FOR HAIR, LENNON STUDIO'S, AL HERNANDEZ, EXECUTIONER, MARCOS JOHNSON, BERKELEY SQUARE, ASK SONNY BONO, RIBZY, DNA LOUNGE, THRIFT TOWN, KATHI DOLAN, CRITICAL MASS, HOWIE KLEIN, ROSEANN KUBERSKI HOLMES, MURDER, SAVOY TIVOLI,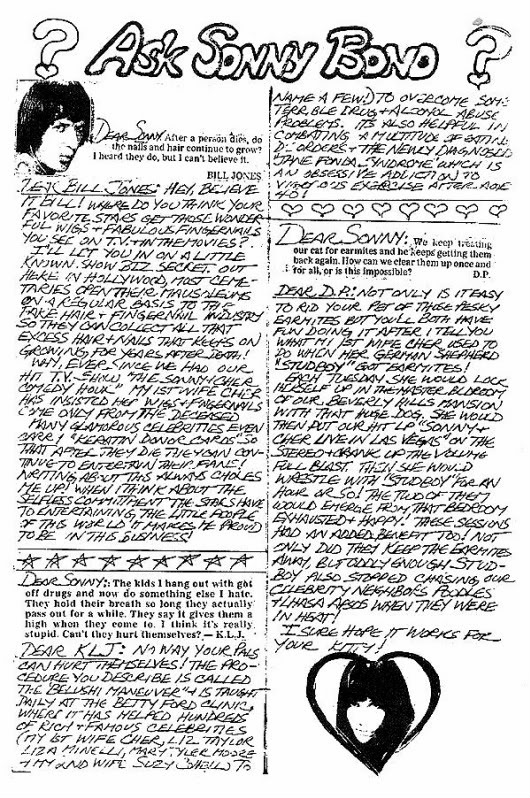 THE STONE, SVT, SIOBHAN LOWE, MING GARDENS, U- LEE'S, CHRIS & PATTI COYLE. AMY TALASKI, SAM TAYLOR, WENDY KAUFMAN, LISA BOOTH, GRANT STREET PRINTING, VAUXHAUL, FLORENCE FANG, PUERTO ALGRE, GINO DALTON, RABIND RAWKS, JANET CHARLTON. DEACON LIGHT, JERRIANNE, G.O.D., SAM LEIGHTY, SAMANTHA BYRNE LEYTE, TEDDY FANG, WING LEE'S, THE BLACK DOLLS, GUN POWDER, ERIC CORE, VISITOR 42, BARMY, EDS, BORSTAL BREAKOUT, LUNG ON, JIMMY PURSEY, STORM LARGE, DOUBLE FEATURE, TARA REZ, DONNA DESTRI, JAYNE COUNTY, KOOK TEFLON, JIMI LALUMIA, LAMAR ST. JOHN, PAULI GRAY, JANET E. HAMMER, MS. LIGAYA, SHAWN STEVENSON, CHARLEY HAGEN, THE CLASH, LISA LUNNEY, IRIS BERRY, ELIZABETH DEAL,JOE DALLESANDRO, KIM DALLESANDRO, OLGA GERRARD, STEPHANIE BLOOD, THE FUCK UPS, NICK HAWK, LANI MAE, PUNK ROCK PATTY, ARIKA KAOSA, BILLY KOEPKE, URBAN ASSAULT, J. VERA, JOE JACKSON, BASEMENT MUSIC, LISA PUNK R PRINCESS,LIBBY FREEMAN (DE FEN), 22ND CENTURY, SADIE DUARTE, RANDY JONES, GARY PHILLIPS, GARY FLOYD, PHILLIP. SNAKEFINGER, JOHNNY RAY, GREG JACOBS, LIBERTY BRADFORD, MACKENZIE PHILLIPS, GLORIA HARRISON, LOIS BLUE, WILL SID SMITH, TARA REZ, CORNER ON MARKET, AUSTIN YOUNG, KILIYAN MCGUIRE, DUANE CHAOS, WENDY 13, NYNA CRAWFORD, JIM OSBOURNE, MDC, DAVE DELMONTE, JOHNNY PARIS, ANDY THORN, RN DESIGNS, H.E.A.R., DOD MORRISON, STEVEN JONES,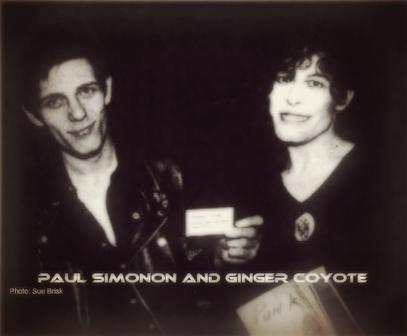 DC JAM RECORDS, DAVE DICTOR, MICHAEL MUSTO, FRANCES FARMER GALS, GLORIA ALLRED, KIM GRAYSON, ANNA JOY, LEVI AND THE ROCKATS, BIG DADDY CARLOS, AVA BERMAN. MAGGIE BENNETT, GINGER COYOTE, PAULEY PERRETTE, MARGARET CHO, EGGPLANT, SUBINCISON, PORNSTORE JANITOR, JIM ROSE, DIRK DIRKSEN, PETE MOSS, VICKIE SCHROTT, ED ASNER, LOIS DOLAN, CRISTEEN A, JELLO BIAFRA, DAN SAVAGE, LENORE REAL COOL CHICK, DANIELLE BARDAZZI, BEBE BUELL, ELIZABETH MYRDDINN. JON GRIES, LIZ DERRINGER, CRIME, DAVE PETERSON, EYE PROTECTION, CHARLY FRANKLIN, STANLEY GREEN, JOEY RAMONE, ERICH MUELLER, ROBBIE QUINN, THE UNSATISFIED, NESS AQUINO, THE MABUHAY GARDENS, DUTCH MICHAELS, ON BROADWAY, DEAD KENNEDYS, VKTMS, SHARLA CARTNER, THE JAWS, AQUARIUS RECORDS, THE MAGAZINE, GIDDLE PARTRIDGE, BOB & TRENT, TIMES 5, LISA ZANE, DOA, VONYA SEISS, KEANU REEVES, CANDY DELMAR, L7, STEVE BALDERSON, BRANDON SMITH, ANTHONY EDWARDS, MICHAEL MULLINS, MICHAEL GRAY, LIZ TORRES, HOLLY WOODLAWN, DUKEY FLYSWATTER, LIZ MCGRATH, TOM GULAGER, KAREN BLACK, DYAN DERRINGER, THE OUTFITS, THE BLOWDRYERS, DUANE PETERS, MARC FLOYD, JULIE STEIN, PAUL DRAPER, JIM JOCOY, THE STRAND, ELECTRIC THEATER, KEVIN HUNTER, MICHAEL MINTZ, MARK BODĒ, JIM LUCIO. R CRUMB, DANNY BLUESTONE, GEORGE AGATE, THE LEWD, ULTRA SHEEN, THE SOUL REBELS, MIKE AND YVONNE FRANKO, LINA LECARO, DE- BORAN, KARLA MCLEOD, ELISE HORTOBAGI, TOM PITTS, TEDDIE DAHLIN, OWEN JENKINS, TED DARDEN, MANOUSH, PAMELA TORRES, JESSE MOSHER, FERNANDO CARPANEDA, GERRY JENN WILSON, GUS B, SOPHIE LUCHINSKY, BRYEN DUNNE, ANNETTE GAWENDA, SHARON LEONG, LOLA LAWLER, DWAYNE MILEHAM. HOPE MILEHAM, ERIC RAD, BAN TOSSERS. THE FACTION, KEVIN MCGOVERN, MIKE SPENT, BARBARA from SHARK TANK, SUSAN NOVOTNY,JIMMY WALLS, VALERIE, JON BON JOVI, KATE PIERSON, LIV TYLER, CORNELIA BENAVIDEZ, JOHN ESPINOSA, ROBIN STRASSER, JONATHAN PALEY, MICKEY CREEP, BOSTON GROUPIE NEWS, MORGANA WELCH, MARSHA DEE HUNTER, LAURIER TIERNAN, BRIAN KROLL, KATHY PECK, RACHEL MADDOW, TOLGA & AYBIKE OZBEY, JON, GOKHAN TUNCISLER, OZGUR COKYUCE, KEITH STRICKLAND, MY SON THE BUM AND you the readers FOR MAKING IT ALL HAPPEN..... I am sorry if I did not post your name...... 40 years is a long time........ The Memory goes after taking a few Quaalude's.. .... However Be smart.... Run a banner ad in PUNK GLOBE...... Help support PUNK GLOBE now!!!
http://punkglobe.com/newadratespage.html .... We can't survive on love alone!!! Orange Hitler announced that the United States will no longer "accept or allow" transgender people in the United States military, saying American forces "must be focused on decisive and overwhelming victory" and could not afford to accommodate them.
The sweeping policy decision was met with surprise at the Pentagon, outrage from advocacy groups and praise from social conservatives. It reverses the gradual transformation of the military under President OBAMA, whose administration announced last year that transgender people could serve openly in the military. Mr. OBAMA'S defense secretary, ASHTON B. CARTER, also opened all combat roles to women and appointed the first openly gay Army secretary. The shift was announced with such haste that the White House could not answer basic inquiries about how it would be implemented. Chief among those questions was what would happen to the thousands of openly transgender people currently serving on active duty............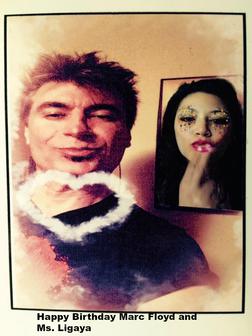 A big Happy Birthday shout out to PUNK GLOBE Cover Artist the one and only THE FLOYDIAN DEVICE and MS. LIGAYA .... They both are turning 22 soon!!!!!! PUNK GLOBE would like to thank CHRIS CORDANI and REVENGE OF THE 80's for the fun interview to help promote the 40th Anniversary of PUNK GLOBE.... Look for more details on Facebook as to when the interview will run.... Or Google REVENGE OF THE 80's....... LEE POWERS let us know that https://orderdisorder1.bandcamp.com/releases
MUSIC IS AVAILABLE FOR DOWNLOAD NOW! ORDER DISORDER'S 1st EP is available for digital download now!! Shocking news was the suicide of CHESTER BENNINGTON in his home in Palos Verdes, California... The band had just released a new CD that debuted at number 1 and with a upcoming tour.... Which has been canceled.... His suicide hanging was totally unexpected said his housekeeper discovered him as his wife and kids were away.... He had mentioned he was totally affected by CHRIS CORNELL'S death and performed at CORNELL'S funeral... In fact it was on CORNELL'S birthday that BENNINGTON took his life......Our sympathy to his family, friends and fans....
OJ SIMPSON was granted parole...The late NICOLE BROWN's sister, TARA is very upset with his release.... CHRISTOPHER DARDEN also voiced his concern.... JOHN MCCAIN has been diagnosed with brain cancer and The Tangerine Terrorist gave an insane interview to the New York Times making people wonder about his sanity https://www.nytimes.com/2017/07/19/us/politics/trump-interview-transcript.html ...... and if he might have a tumor on his brain..... CINDY WILSON and WARHOL BOY made an over night stop recently at the Sunset Marquis for some management meetings and to go shopping at Amoeba Records. and eat some Indian food.. Congratulations to CINDY for signing with Kill Rock Star Records.... MS. LIGAYA and THE FLOYDIAN DEVICE are returning for their annual Southern California vacation this month.. To film the GINGER COYOTE Documentary and see friends..... The hot ARI MELBER scored a weeknight time slot on MSNBC... Beginning the night followed by CHRIS MATTHEWS, CHRIS HAYES, RACHEL MADDOW, LAWRENCE O DONNELL and BRIAN WILSON..... Completely unknown punk band THE ASS BLASTERS have ended their underwhelming 30-year career to absolutely no fanfare, according to venue and bar staff waiting for their shift to end....... A special Happy Birthday to my long time friend JOE JACKSON... I miss you !!!!!!!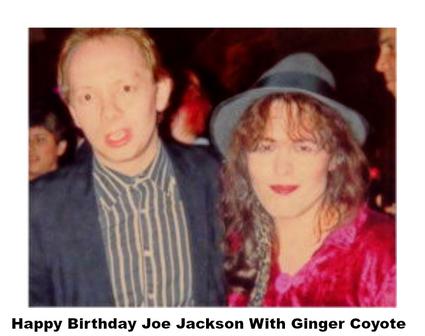 ERIK CORE has a new CD out and just returned from a tour of Europe........ BONGO BOY was excited about a great live event on July 15 at Mercury Lounge NYC. BONGO BOY TV featured artist Room Full of Strangers (season 6 episode 6) will be opened up for The DEAD BOYS member FRANK SECICH. Remember the TV sit down interview MONIQUE GRIMME did with GENYA RAVAN (season 1 Ep1008) GENYA RAVAN produced THE DEAD BOYS album. How cool is that. Coming full circle and you are right in the middle of it all....The legendary STEVE IGNORANT (CRASS, SLICE OF LIFE, PARANOID VISIONS) took the time to have a chat with MPRV News. A bit of insight into the early days of CRASS and DIAL HOUSE, his involvement with PARANOID VISIONS and his days on sea rescue...and more. Here is the video
THE LEXINGTON BAR in downtown L.A. are doing punk shows...Downtown Los Angeles has a strong club scene for punk rock....... We found this rad photo of JOHN LENNON, AMANDA LEAR and GEORGE HARRISON from the 60's.... Check it out!!!
GERE FENELLY is celebrating her Birthday and Wedding this month... Congratulations and Happy Birthday Girl....JOHNNY ROTTEN made a legendary appearance on JUKEBOX JURY , (June 30th, 1979). Johnny's job on JUKEBOX JURY - a pop music review show that had been revived after almost a decade off air following its initial 1959-1967 run - was to decide if a record was a 'hit' or 'miss'. On the 'Jury' that evening were JOAN COLLINS, ELAINE PAGE and BBC stalwart ALAN FREEMAN... Also Celebrating a 40th ANNIVERSARY of PRETTY VACANT by THE SEX PISTOLS...... PARADISE 9 are super pleased to announce their new release of their new double live " 20th ANNIVERSARY 1997 ~ 2017 LIVE " - CD is launched on July 30, 2017...... THE INDEPENDENTS 25th Anniversary Barf Bag Special is here! Don't miss out on this killer deal! You get a lot of great INDEPENDENTS merchandise, classic and new, for only $25.00*, in an awesome Independents canvas tote bag! Some items are only available with this special, and will not be sold again! This is ending August 1st go to their website...Along with this awesome tote bag, you get: 1 Classic Independents T shirt 1 Flier from the first Independents show ever! 1 Enamel silver logo pin 1 Guitar pick 1 sticker & 1 patch, designs exclusive to this deal! + surprise goodiesgo to WWW.THEINDEPENDENTS.NET to order! *$25.00 for s-xl, $30.00 for xxl-xxxl $7.95 shipping (US), $15.00(CAN), $25.00(INT),,.... Remember THE B 52'S will be playing at Pershing Square for free on August 12th of this month in downtown Los Angeles............
For the first time in over a decade the mid-western based kings of 'Junk Rock', SLOPPY SECONDS are set to release new music! On its first release in many moons, the band unleashes "Johnny Be Dead," a rip-roaring tribute to J. Thunders. This track will be featured alongside St Louis based DANGERBIRD< via Failure Records & Tapes August 2017. DANGERBIRD offer up two brand new tracks, "Berta" and "Bad News" that will be on their upcoming full length LP later this summer. This will be the record label's second installment of the 7" split series aptly titled "Split Hits The Fans". This follows up the first "Split Hits The Fans" release of The QUEERS/BASSAMP & DANO from February of this year.....After a hiatus THE UNSATISFIED are back creating in the south....Tickets on sale for9.9.17 NO WARNING, TERROR, BACKTRACK, TWITCHING TONGUES, HIGHER POWER, VEIN @ 924 GILMAN ST. Berkeley,CA Tickets: http://www.brownpapertickets.com/event/3021889.... On this date in 1979, first wave punk band PENETRATION appeared on the TYNE TEES show ALRIGHT NOW! performing two songs, LOVER OF OUTRAGE and FUTURE DAZE both from the band's excellent debut album MOVING TARGETS. The tracks are typical of the spectacular collision of adrenalized ebullience and youthful energies that feature on the album, topped by PAULINE MURRAY'S unmistakably soaring vocals. Contrast the youths in the ALRIGHT NOW! audience to that, say, of Top Of The Pops. The kids featured here seem genuine fans of the band and are certainly prepared for pogo-ing and moshing duties. By the end of the song, it's as close to a gig as you could get....... BEBE BUELL'S Birthday Show at at THE PORTLAND HOUSE OF MUSIC in Portland Maine was Standing Room Only.....All kinds of people popped in to help her celebrate.... Including CHARLES HALL, LIV TYLER, MORT TODD, TALL PAUL, RICK CHALMERS, ANNIE and BEBE'S Mom DORTHEA JOHNSON..... Happy Birthday BEBE!!! We love you!!! THE BUZZCOCKS had to be quick because they didn't know how long they would last. That's what PETE SHELLY told TONY WILSON over tea and cigarettes in this documentary B'DUM B' DUM from 1978...... Made as part of Granada TV's What's On series, B'dum B'dum follows the tale of the band THE BUZZCOCKS from formation to first split and the creation of splinter group HOWARD DEVOTO'S Magazine...... SIOBHAN "SHAMAMA" LOWE took a train trip to the North East where she got to visit places, friends and family from her early childhood..... She really enjoyed the pace and the room she had on the train.... The trip was nearly three weeks long and It was very relaxing... Luckily she was on the quiet car!! She had a great time reminiscing and seeing places and folks she had not seen for years... Not to mention all the new things that had been built while she was away and of course all the new people she got to meet. However, she is also really happy to be back in Floyd, Virginia..... Sadness in July with all sorts of greats leaving us..... Beloved actor JOHN HEARD left us after undergoing minor back surgery in Palo Alto, California his death was totally unexpected.... Lung cancer caught up with British actress DEBORAH WAITING who appeared in Dr. Who.... PUDSEY the infamous 11 year old performing dog in England died of cancer... As already reported CHESTER BARRINGTON lead singer of LINKKEN PARK took his own life.... Oddly enough on CHRIS CORNELL'S Birthday....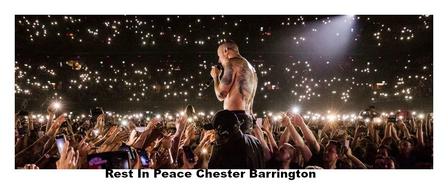 BARBARA SINATRA who was married to FRANK SINATRA has passed away at age 90..... Jewelry Designer KENNETH JAY LANE left us..... Journalist JOSEPH RAGO also said good bye... Guitarist ROLAND CAZIMERO said so long.... Actor DAVID BAXTER died at 84.... THOR LINSEY passed away at 59.....DAVID ZABLIDOWSKY , 37, American bass player for (Adrenaline Mob, Trans-Siberian Orchestra, Jeff Scott Soto) perished in a traffic collision....... Mexican Boxer DAVID LOPEZ was shot to death..... JOHN BLACKWELL who played drums for PRINCE died from a brain tumor....STEVIE RYAN who hosted her own show STEVIE TV was found dead by suicide... PUNL GLOBE extends sympathy to the families, friends and fans of all the fore mentioned...
Be sure to check out our sponsors links that have banners on the index page:
DAZED and STILL DAZED
http://www.amazon.com/Still-Dazed-Through-Grunge-Rockers-ebook/dp/B00YHOVS4W/ref=sr_1_1?ie=UTF8&qid=1445645361&sr=8-1&keywords=Still+Dazed+Nikki+Palomino
MY SON THE BUM
-http://www.mysonthebum.com/fr_home.cfm
TICKET TO WRITE
-http://www.tickettowritethemovie.com/
H.E.A.R.
THE LAST GENTLEMEN SMUGGLER
-https://www.facebook.com/groups/1100845919933061/
DC - JAM RECORDS
-http://www.dcjamrecords.com/home.cfm
MUSIC LIFE RADIO
-http://www.musicliferadio.com/
The 40th ANNIVERSARY ISSUE of PUNK GLOBE is jammed packed with solid entertainment....... THE FLOYDIAN DEVICE did the cover With an animated cartoon by the talented MARK BODĒ....... MATT COLEMAN did all the coding for the groundbreaking issue..... DONNA DESTRI interviews the fabulous CHERRY VANILLA and gets all the answers to all your burning questions.......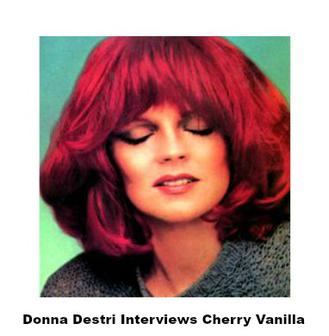 GINGER COYOTE speaks with her old pal FAITH NO MORE bass player BILL GOULD and the man behind KOOLARROW RECORDS..... She also gets the latest from Tattoo Artist, Comic Book Artist and Street Artist MARK BODĒ.... She talks with Keyboard Wizard GERE FENNELLY formerly of WHITE TRASH DEBUTANTES and RED KROSS...... Finds out all about NOT A PART OF IT.... Reviews THE OUTTA SORTS and ANTI NOWHERE LEAGUE..... IAN SUTHERLAND interviews THE SOAPGIRLS from South Africa......... JAMES CARLSON reviews TEENAGE BOTTLEROCKET..... ASTROSLUT and LACIE GRAYSON is back and we have Band Caricatures by ARDY ........DAZED and STILL DAZED are back... We pay tribute to everyone with PUNK OF THE MONTH.... LISA LUNNEY has been busy with reviews of books by KELLY OSBOURNE, KATEY SAGAL and a track from KESHA..... JAIME PINA also has been busy with reviews of RE-ANIMATOR, DOBERMAN COP, TERROR IN A TEXAS TOWN and FROM THE VAULT JAIME LOOKS AT PREVIOUSLY RELEASED FILMS this month MARTIN by the late GEORGE ROMERO and GONE WITH THE POPE .... The award winning DAZED THE FILM still wowing critics.... A spotlight on SENIOR DISCOUNT.... More updates about THE LAST GENTLEMAN SMUGGLER....LISa-PUNKRPRINCESS interviews SWIFT KNUCKLE SOLUTION... SHAWN STEVENSON interviews Rockabilly great JITTERY JACK ........ People salute PUNK GLOBE'S 40 YEAR ANNIVERSARY..... CRIS DELAFE does his montly spotlight on a Latin Band this month is EL PATIO OSCURO (THE DARK PATIO)..... JANET HAMMER interviews SALLY BARRY and YOU must remember you are reading all this in HOT GOSSIP.....HAPPY BIRTHDAY'S late and early to: PUNK GLOBE MAGAZINE, CAMERON MONAGHAN, THE FLOYDIAN DEVICE, NICK HAWK, NINA ANTONIO, DAVID A GREGORY, JOE JACKSON, MS. LIGAYA, SHARON LEONG, MIKAIL RICHARD, GERE FENNELLY, LINA LECARO, THOMAS ANSELMO, SERGIO SOSA, PUNK ROCK PATTY PIERCE R.I.P.),VERA RAMONE KING, GRAHAM MABY, PIERRE SKENE, LENORE REAL COOL CHICK (R.I.P.), ERICA LISS, ROTTEN, NIKKI CORVETTE, EDS SAPUTRA, PAUL ROESSLER, GLEN MATLOCK, BRAD DAVIDSON, MARLON RICHARDS, JOHNNY SKAARE, RUBY BLACKSTOCK, MAYNARD MORROW, JASON GLOVER, PATTI RHODES, NIK TURNER, CHRIS POWELL, EVE DAVIES (LADY TRASH), RICHARD DUGUAY, CAROLE LENNON, OWEN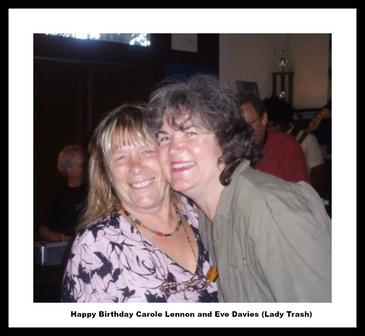 MASTERSON, PATTY POWERS, SUZEE BARRETT, MEGAN DODSON, STEPHAN RABOW, MARY SIMS ROSA, MICHAEL ROSEN, JACK NICLIN, JOY RYDER (RIP) , DINAH CANCER, VALERIE HARPER, GINGER BAKER, SANTINO RICE, DWAYNE BONEDOG" MILEHAM, HOPE MILEHAM (R.I.P.), GARY HEFFERN, DON BAIRD, DEANNA MARTIN, RON RONDIN, BILL BENTLEY, JAY ASTEN, SKIP WILLIAMSON, MIKAEL COX, DAVE BROOKIE, NINA STAETON, KENNY MALLOY, GINA PAOLI, RICH SCHNELLER, MIRIAM ALARIO, KEMBRA PFAHLER, JOHNNY DYNELL, ED JONES, ALEX CASPER, GEORGE O DEAR, NIEL SPIES, JOE GAUTHIER, DEBBIE PETERS, BLACK RHINO, MATTHEW PERRY, JULIE NEWMAR, CHRIS WALTER, TERRY NAILS, ALICIA WITT, CAROLINE LESENECHAL, JAMES BRANDER, MINK STOLE, STEVE OLSON, BOONE STIGALL, KELLY MOSES, RYLAN ANDERSON, TERRY WAGNER, ROB ROTTEN, JAY DAVID, DAVID JENNINGS, TIM FLOREZ, SHIFTY BINZER, JUSTIN TIMBERLAKE, PATRICK SMITH, JUDY SISNEROS, LADY BUNNY, KENNETH KIMMEL, PAUL HOODY, PAUL DRAPER, JOSHUA WHARTON, VINCENT KARLOFF, BETH ALLEN, BONNIE HAYES, LIZ MCGRATH, DANIEL DARKO, KEITH SHICK, TRACY HARRISON, ADAM BECVARE, ANTHONGY ANTON LONG, ARTHUR MILROD, JESSICA DONAHOE, BRENDAN EARLEY, WADE BARNES, DAN DELEON, TRACEY HARRISON,BOB RICKETS, ERIC GUYOT, SHERRY STRINGFELLOWS BELEW, FRANKIE DAILEY, SUSAN BROWN, TOM MERTZ, DEVIANT J.P., GREG GARDNER, JORDAN FOX, DOREEN RINGER ROSS, STEPHAN ST. CLAIR, JON SUGAR, ZOE HANSEN, CHRISTINA BISHOP, FIL MCCRACKIN, JAMES ST. JAMES, ALAN MERCER, VAL ZENTNER, JUSTIN TANNER, REGINA RUSSELL, LYNNE HEMANN, SHAWNA KENNEY, JENNY GALT, MARC ALVARADO, STEVE RICABLANCA, ANU SOOD, JENNIFER NICOLETTO, SLUGGO, VINCE GUYOT, PATRICE PIKE, ART WEEKS, JOHNNY ROZSA, RYAN OPREY, ELLE CAMPBELL, TOMMY MAHER, WILLIAM DEVRIES, SUE LEHMAN, RENEE SUMMFERFIELD, LOLA LAWLER, ANNIE SPARKS, CARLA TREVINO, ISIAH GAREFINO, CHRIS BROWN, CONNIE CLARKSVILLE, JAMES FLYNN, ROBERT SMITH, TED TURNER, JEFF MCDONALD, ROBERT BATEMAN, JAIME JAK, CITIZEN JAY, BEN HANDLER, NICOLE TAFF, CORT MCCOWAN, KEVIN CLARK, CAMERON WELLS, GREG LANGSTON,JOEY SWAILS, ALEXA BACHMAN, JENNIFER LOHMAN PATTERSON, KEVIN CLARK, STEVE CROSBY, ELISE MCMAHON (R.I.P.), FRANKIE INGLESE, SAM RUSSELL, JOHNNY WALKER, BUDDY OWEN, NICK DANUNNZI, JULIAN ISSACS, FRANKIE INGLESE, JANET HAMMER, DAVID CLEMENS, BOBBI WILLIAMS, FRANK GARVEY, DAVID PEEL, AMANDA CANNON JOHNSON, PAUL PROVENZA, RAZ DRASTIC, BUTCH PATRICK,KEN DEATON, TERRY WAGNER, TIM CRAWLEY, DEDA STENCH, JAMES PELL, BRIAN RICHARDSON, RICH SCHINELLER, LLOYD ATWOOD and anyone else who we may have forgotten on this list... We will end this column with these sage words of advice... YOU HAD BETTER BE CAREFUL ABOUT JUST WHOSE TOE'S YOU STEP ON TODAY. AS THEY JUST MAY BE ATTACHED TO THE ASS YOU WILL BE KISSING TOMORROW!!!!