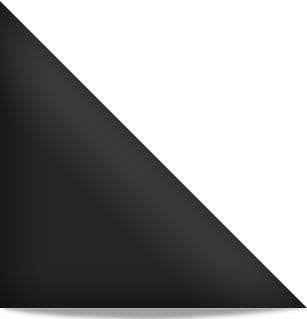 Hot Gossip...Hot Gossip...
PUNK GLOBE
... Advertising for Tee-Shirts.. We average 400,000 hits per month... Please contact
ginger@punkglobe.com
.. I hope to hear from you very soon!! We will give you a sweet deal!! Death took it's toll in July.. My long time pal
CHRIS OLSON
passed away from complications of the liver... I had first met
CHRIS
when he lived next door to the late
LENORE REAL COOL CHICK
I believe that was before he started drumming with
THE OFFS
...I will miss him alot!! Astronaut
SALLY RIDE
also recently left us losing her battle with Cancer... Actor
CHAD EVERETT
who starred on Medical Center also passed away of cancer.... We most pay our respects to all the victims at the showing of
"THE DARK KNIGHT RISES"
in Aurora Colorado.... Our heart goes out to the people killed and injured in this horrible ordeal.. The deranged shooter shooter James Holmes made his first appearance in court with his bright orange hair.... Looking very dazed and confused, being very uncooperative... One of the first Woman of Country music the fabulous
KITTY WELLS
left us in also July....
SAGE STALLONE
son of Actor
SLY STALLONE
was found dead in his Hollywood home.... There is no cause of death at publish time. But there are reports that there were many prescription bottles found in his home....
JON LORD
the keyboard player for
DEEP PURPLE
also lost his battle with Cancer...
THE JEFFERSON'S/ AMEN
star
SHERMAN HEMSLEY
died at his home in El-Paso Texas with no official cause of death..... Guitarist
CHRIS LANGELAND
for the band
THEE VICARS
also passed away..
PERRY BAGGS
drummer for
JASON AND THE SCORCHERS
also left us... Engineer
JAMIE DUFFY
from Chicago, Illinois also bid us good bye ... We at
PUNK GLOBE
extend our sincerest sympathy to the family and friends of the fore mentioned... Showtime has not officially pulled the plug on
THE BIG C
yet... I think it could regain it's momentum if they would have characters like
MARLENE, DR. TROY, POPPY
return and get rid of some key actors that were on last season... Now from sad to glad August 1 is the day that
PUNK GLOBE
will turn 35 years old... I remember the very first issue of
PUNK GLOBE
it was a 10 page xeroxed copy with
CRIME
and
LENORE REAL COOL CHICK
on the cover... I also remember I was fresh out of diapers..... I made about 100 copies and I sold or gave em away on the street, at shows or at
SH- BOOM
..... This was my baby I was basking in my glory!!! But come August 29th I knew I had to produce a follow up in a few days... All kinds of people including
ANDY PRIEBOY (EYE PROTECTION, WALL OF VOODOO, WHITE TRASH WINS THE LOTTO), JELLO BIAFRA, NYNA "NAPALM" CRAWFORD, HUGH "JOHNNY GENOCIDE" PATTERSON, OLGA de VOLGA, CRAIG REGIME, CHRIS OLSON, DON VINYL
came to me asking for exposure....
CHRIS CORDANI
on his wonderful radio show
REVENGE OF THE 80'S
that
ANDY PRIEBOY
was going to express his appreciation to myself and
PUNK GLOBE
the way he did.... It was wonderful he told
CHRIS
in the interview that he owed his career to the support that I had given to him with
PUNK GLOBE
... That was beautiful and very touching indeed.. When I recently ran into
ANNE MILLETELLO
we had a long chat about
ANDY
and our days in San Francisco... I have always like
ANNE
!! We also have another very special Birthday happening in late August and that is the birth date of
THE FLOYDIAN DEVICE
aka
MARC FLOYD
.. If the Doctors give
MARC
the Okay to travel and it seems like he may be able to travel as he is improving each day..... He and The Fabulous
MS. LIGAYA
are tentatively planning a trip to Hollywood.. They wanna celebrate with
CHERRY VANILLA, JOE DALLESANDRO, KIM DALLESANDRO, JACKSON VRANA, GUS BERNADICOU, JAYNE COUNTY, PAULEY PERRETTE, JOSIE COTTON, JUSTIN CAMPAGNOLA, TIMM CARNEY, BEBE BUELL, JIMMY W, PETER CLUFF,MARY POWERS, EVOL POWERS, COLEMAN VRANA, IRIS BERRY, MARSHA DEE LITE, SIKEND, VERONICA BELLINO, SIOBHAN "SHAMAMA" LOWE, TREVOR WAYNE, LYLE DEREK, MISS GUY, MIKE & YVONNE FRANKO, MICHAEL SCHMIDT, JASTIN KING, RODDY & SUE NOVOTNY, TYLER VILE
and of course
SHARLA CARTNER
to help him celebrate his special Birthday..He is finally legal he will be officially 21!!! .
JAYNE COUNTY
perform live at the Viper Room on September 8th and maybe also take in the
BLONDIE/ DEVO
show at The Greek!! All in all if the trip can happen for the big Birthday Bash for the
FLOYDIAN DEVICE
it will be his best birthday yet!!! A special Happy Birthday shout out to
MARY LEARY
who recently celebrated with a huge cake and lots of balloons...
TARA REZ
is so happy it seems that
ANGIE BOWIE
is helping bring
THE DUEL
over to the USA for a tour.....Be sure to check out their schedule on Facebook....
MICHALE GRAVES
was busted in Texas for pot and missed his show that night.. He was able to post bond and was released for an impending court date....
BILLIE JOE ARMSTRONG
has officially now become a mentor on NBC'S hit show
THE VOICE
.
GREEN DAY
have a new release "Uno" coming out on September 25th..... I understand that
JIMMY PURSEY
had contacted
ROTTEN
about telling his version of the on going saga of
SHAM 69
so maybe
PUNK GLOBE
will get the exclusive interview....
STEPHANIE COURTNEY
(The fabulous
FLO
from the
PROGRESSIVE INSURANCE
advertisements) on the birth of her baby not long ago... I wonder if she named the baby
FLO
??? Laugh all you like - but
STEPHANIE
is pulling in lots of bank from those ads not to mention she is the Spokeswoman for
PROGRESSIVE
so she also is paid for all the images used in print and Internet advertisements ... Along with attending corporate events and parties... Riding in Limos and getting paid very well... She has done endearing her character
FLO
to the public...
SED
Records UK in association with Mean Fiddler announce the "Lets Get London Rocking Shows" that
HORNET
will headline Sept 27th Upstairs @ The Garage. November 29th The Borderline and again February 28th 2013 at The Barfly.... Look out Oregon
GUS BERNADICOU
will visiting your fair state for a couple weeks in early August...
SHAMELESS
is back filming at Universal and in Chicago soon...
CAMERON MONAGHAN
has been busier than ever but having a great time....
JIMMY/STEVE
taken by
EMMY ROSSUM
....
KATHY PECK'S
husband
DAVID DENNY
was invited to join his former band
THE STEVE MILLER BAND
.. He got to play a song that he had written while in the band and then was invited by
STEVE MILLER
to sing
"JOKER"
with him... It was a fun night for
KATHY, DAVID
and his entire family who were able to attend the show.. A special shout out to
TIMM CARNEY
for helping me get my new Microwave!
MIKE WATT
invited
PUNK GLOBE'S
own
TYLER VILE
to record some poetry to put on his radio show called
"WATT FROM SAN PEDRO"
Check the show out at
http://twfps.com/
......I am so happy that
MACKENZIE PHILLIPS
reached out to me on Twitter and remembered the fun times we had when we were younger and not so wise... I am also so happy to see she is doing so well with her life.. She is truly an inspiration....
SHAMAMA
had the time of her life being the emcee at Floyd Fest........
DUANE CHAOS
of
22ND CENTURY
was hurt in an accident while he was riding his bicycle near Vancouver recently he was hurt bad enough that he had to cancel a few shows with the band. He recently did a show wearing a neck brace but that did not help that much...He is hoping all will heal as he along with
ZIPPY PINHEAD
and
TIM PLOMMER
are planning a trip to Japan..
GYPSY WILDLIFE
had to cancel the cross country tour that they were doing because of family issues..
SHARLA CARTNER
on receiving some good news that she wanted to get.. To celebrate she went to see
MAGIC MIKE
!! Can't wait to hear her thoughts on the Movie... I went with
JACKSON VRANA
and
JUSTIN CAMPAGNOLA
we thought the movie was good.. Nice outfits and great choreography.. The movie lacked in character development and continuity.. I personally liked
ADAM RODRIGUEZ
the best of all the dancers and he looked like he was definitely packing some action...
MATTHEW MCCONAUGHEY
was so over the top... He was a distraction rather than an attraction..
JUSTIN'S
former classmate
CODY HORN
was the most endearing of all the character in the film...
ALEX PETTYFER
was good but he fell into all the stereotypes that you would expect a male stripper to fall into.. Apparently
CHANNING TATUM
had actually been a male stripper in real life.. I wonder if he was used as a consultant for the film....
CHUCK PROPHET
is busy touring but still finds time to tweet about his punk goddess
LAURA LORDA
.
BIG BROTHER
is back with four former players
JANELLE
.
MIKE BOOGIE, DAN
and
BRITNEY
.. The cast included Willie who is the brother of
SURVIVOR
villain Russell.. Within a weeks time Willie was booted out of the house for headbutting his cast mate
JOE
.... So far I like
JANELLE
and the ever cute
DAN
the best.... I have always enjoyed watching
JANELLE
and defended her when I met
JAMES RHINE
who was on
BIG BROTHER 6
with her ....
WEEDS
has also returned on Showtime.. It is so so...
SHANE
wants to be cop and lost his magic mojo that he had on past seasons!!
DOUG
is still really funny...
NANCY
is too nice ,
ANDY
has his good moments and
SILAS
is still nice to look at... But the show has run it's course and has been officially cancelled by Showtime... July 23rd marked the 1 year anniversary of
AMY WINEHOUSE'S
death... It still makes me so very sad ... Special Thanks to
MANNOUSH
for bringing it to my attention...
PUNK GLOBE'S
35th Anniversary is really special!! The ultra cool cover by
THE FLOYDIAN DEVICE
and the fantastic coding/ layout job done by the talented
SHARLA CARTNER
are both first rate....
MISS GUY
and
GUS BERNADICOU
did a fantastic interview with the fabulous
DEBBIE HARRY
of
BLONDIE
... Everyone at
PUNK GLOBE
would like to thank
MISS GUY
for getting the interview to help this issue really something special for the readers..
JAYNE COUNTY
is in all of her glory with this month's
RANT AND RAVE
...
DOUG DONUT
also did a wonderful job asking some great questions to
JET BLACK
drummer for
THE STRANGLERS
..
IRIS BERRY
does an intimate interview with
ZACH MCGOWAN
the star of the Showtime series
SHAMELESS
..
LOGAN MOUNTS
did great getting an interview with the one and only
HENRY ROLLINS
...
LOGAN
also spoke with
DAN EVANS
from
DEAD ON TV
and
TORCHE'S STEVE BROOKS
!! He also did reviews on
MISSION OF BURMA
and
THE HOLOGRAMS
...
TYLER VILE
did a killer interview with Author
NINA ANTONIA
... She gives
TYLER
the scoop on her book about her book on
JOHNNY THUNDERS
that is being optioned for a movie...
TYLER
also reviews
BRAD WARNER'S
new book called "Hardcore Zen Strikes Again" ...
JIMI LALUMIA
gives us
LIVE FROM NYC
....
MARY LEARY
reviews
MEAN LEANS
and
VIDEOING READER
!!
GINGER COYOTE
interviews Vancouver Photographer the legendary
BEV DAVIES
.. Along with
22nd CENTURY'S DUANE CHAOS
about his recent accident...
GINGER
also gets the dirt from
LISA PUNK PRINCESS
about her
WHATEVER 68
Radio Show...She also speaks to Mexico's
THE OATS
who are really cool and lots of fun.... Reviews on
SHONEN KNIFE, MY SON THE BUM, CRIMSON FOOL, DEAD ON TV
and
CHRIS MCFARLAND
..
ROTTEN
does an interview with
MARK EMMINS
and
JONNY PERKINS
...
GUS BERNADICOU
gives us reviews on
THE SUCCESSFUL FAILURES, THE CYNZ, THE MIAMI'S
and
THE BITERS
...
JAWS THE CABBIE
gives us some kick ass art...
JOHNNY PARIS
interviews the fabulous
DONNA DESTRI
and gives us
PRETTY PUNK BEAUTY
..
TIMM CARNEY
does an entertaining interview with comic
CHANTAL CARRERE
along with an article on Paintings by
DAN WITZ
...
PUNK OF THE MONTH
is a must read...
MICHAEL RYS
reviews
THE AVENGERS
and a live review of
THE RED HOT HEATHENS
and other bands... And
JAMES G. CARLSON
reviews the new release by
MEWITHOUTYOU
..Of course you are reading all about our special 35th Anniversary issue in
HOT GOSSIP
!!!
HAPPY BIRTHDAYS
late and early to:
PUNK GLOBE MAGAZINE, CAMERON MONAGHAN, MARC FLOYD, NINA ANTONIO, DAVID GREGORY, JOE JACKSON, SHARON LEONG, PATTY POWERS, MIKAIL RICHARD, GERE FENNELLY, LINA LECARO, THOMAS ANSELMI, SERGIO SOSA, PUNK ROCK PATTY PIERCE (R.I.P.), LISA BOOTH, VERA RAMONE KING, GRAHAM MABY, PIERRE SKENE, JAWS THE CABBIE, LENORE REAL COOL CHICK (R.I.P.), ERICA LISS, ROTTEN, NIKKI CORVETTE, EDS SAPUTRA, PAUL ROESSLER, GLEN MATLOCK, BRAD DAVIDSON, MARLON RICHARDS, JOHNNY SKAARE, RUBY BLACKSTOCK, MAYNARD MORROW, JASON GLOVER, PATTI RHODES, NIK TURNER, CHRIS POWELL, EVE DAVIES, LADY TRASH, RICHARD DUGUAYY, OWEN MASTERSON, SUZEE BARRETT, MEGAN DODSON, STEPHAN RABOW, MARY SIMS ROSA, MICHAEL ROSEN,JACK NICLIN, JOY RYDER, DINAH CANCER, VALERIE HARPER, GINGER BAKER, SANTINO RICE, DWAYNE BONEDOG" MILEHAM, HOPE MILEHAM (R.I.P.), GARY HEFFERN, DON BAIRD, DEANNA MARTIN, RON RONDIN, BILL BENTLEY, JAY ASTEN, SKIP WILLIAMSON, MIKAEL COX, DAVE BROOKIE, NINA STAETON, KENNY MALLOY, GINA PAOLI, RICH SCHNELLER, MIRIAM ALARIO, KEMBRA PFAHLER, JOHNNY DYNELL, ED JONES, ALEX CASPER, GEORGE O DEAR, NIEL SPIES, JOE GAUTHIER, DEBBIE PETERS, BLACK RHINO, MATTHEW PERRY, JULIE NEWMAR, CHRIS WALTER, TERRY NAILS, ALICIA WITT, CAROLINE LESENECHAL, JAMES BRANDER, MINK STOLE, STEVE OLSON, BOONE STIGALL, KELLY MOSES, RYLAN ANDERSON, TERRY WAGNER, ROB ROTTEN, JAY DAVID, DAVID JENNINGS, TIM FLOREZ, SHIFTY BINZER, JUSTIN TIMBERLAKE, PATRICK SMITH, JUDY SISNEROS, LADY BUNNY, KENNETH KIMMEL, PAUL HOODY, PAUL DRAPER, JOSHUA WHARTON, VINCENT KARLOFF, BETH ALLEN, BONNIE HAYES, LIZ MCGRATH, DANIEL DARKO, KEITH SHICK, TRACY HARRISON, ADAM BECVARE, ANTHONGY ANTON LONG, ARTHUR MILROD, JESSICA DONAHOE, BRENDAN EARLEY, WADE BARNES, DAN DELEON, TRACEY HARRISON,BOB RICKETS, ERIC GUYOT, SHERRY STRINGFELLOWS BELEW, FRANKIE DAILEY, SUSAN BROWN, TOM MERTZ, DEVIANT J.P., GREG GARDNER, JORDAN FOX, DOREEN RINGER ROSS, STEPHAN ST. CLAIR, JON SUGAR, ZOE HANSEN, CHRISTINA BISHOP, FIL MCCRACKIN, JAMES ST. JAMES, ALAN MERCER, VAL ZENTNER, JUSTIN TANNER, REGINA RUSSELL, LYNNE HERMAN, SHAWNA KENNEY, JENNY GALT, MARC ALVARADO, STEVE RICABLANCA, ANU SOOD, JENNIFER NICOLETTO, SLUGGO, VINCE GUYOT, PATRICE PIKE, ART WEEKS, JOHNNY ROZSA, RYAN OPREY, ELLE CAMPBELL, TOMMY MAHER, WILLIAM DEVRIES, SUE LEHMAN, RENEE SUMMFERFIELD, LOLA LAWLER, ANNIE SPARKS, CARLA TREVINO, ISIAH GAREFINO, CHRIS BROWN, CONNIE CLARKSVILLE, JAMES FLYNN, ROBERT SMITH, TED TURNER, JEFF MCDONALD, ALEX MONTY CANAWATI, ROBERT BATEMAN, JAIME JAK, BILLY RATH, CITIZEN JAY, BEN HANDLER, NICOLE TAFF, CORT MCCOWAN, KEVIN CLARK, CAMERON WELLS, GREG LANGSTON,JOEY SWAILS, ALEXA BACHMAN, JENNIFER LOHMAN PATTERSON, KEVIN CLARK, STEVE CROSBY, ELISE MCMAHON, FRANKIE INGLESE, SAM RUSSELL, JOHNNY WALKER, BUDDY OWEN, NICK DANUNNZI, JULIAN ISSACS, FRANKIE INGLESE, JANET HAMMER, DAVID CLEMENS, BOBBI WILLIAMS, FRANK GARVEY, DAVID PEEL, AMANDA HANNON JOHNSON, PAUL PROVENZA, RAZ DRASTIC, BUTCH PATRICK,KEN DEATON, TERRY WAGNER, TIM CRAWLEY, DEDA STENCH, JAMES PELL,BRIAN RICHARDSON,RICH SCHINELLER, LLOYD ATWOOD
and anyone else we may have overlooked... We will end this column with these sage words of advice...
YOU HAD BETTER BE CAREFUL ABOUT JUST WHOSE TOE'S YOU STEP ON TODAY
...........
AS THEY JUST MAY BE ATTACHED TO THE ASS YOU WILL BE KISSING TOMORROW
!!!