HAPPY MAY DAY and HAPPY BIRTHDAY MATT COLEMAN....Who has been doing a superb job doing coding and layout for PUNK GLOBE.....Make sure you all wish him a Happy Birthday on Facebook on his wall or on the PUNK GLOBE wall on May 5th.... MDC gettng ready for a tour of Italy... In Torino, Italy they will be playing at The El Paso..... Almost like being in Texas... DAVE and the crew keep really busy.... GINGER COYOTE will heading to Las Vegas for PUNK ROCK BOWLING at the end of May... It has become an annual event... Last year an ill fated fling happened..... It was fun for the few months My roomies for the four days will be ELISE HORTOBAGYI and SARAH GOOSEN...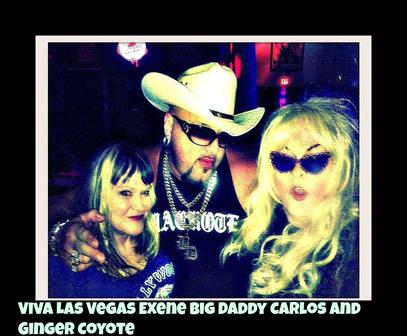 Looking forward to seeing BIG DADDY CARLO, AVA BERMAN and the crew at THE BACKSTAGE BAR and FREMONT COUNTRY CLUB... I will also see ARLENE ROTHBERG, NATASHA HAMBLIN, JENNIFER DODDS, CHRIS WALTER, EXENE, KRACKAMYA WELSH,THE REAL MCKENZIES, CHELSEA ROSE, KEITH MUELLER, KARLZ and MIKE MCLEOD, NICK HAWK, THE FLOYDIAN DEVICE, MS. LIGAYA, JELLO BIAFRA, SPRING HIND, IGGY POP, WILLY JAK and many more cool peeps there..... My hope is that all will work out great for PAULEY PERRETTE .... Positive thoughts and a wish that all the torment will end for PAULEY, LENORA CLAIRE and IRIS BERRY.... Special shout out to REVEREND KATHY COOPER LEDESMA for getting RAQUEL / RACHEL off the streets into Assisted Living... I know it was a hard struggle to make it happen... DAVE NAVELSKI who played bass with THE INSAINTS and WHITE TRASH DBUTANTES contacted me to let you all know he has a new band called OUTLAW POVERTY..... DAVE is living back in North East .... He left California a few years ago but comes back to visit every once in awhile....... SKYE DELAMEY is playing the Whiskey on May 13th.......JACK BRUCE reports he will be producing the new YARDBIRDS release... No word about JIMMY PAGE and ERIC CLAPTON playing on it... I am shocked to hear that BERNIE SANDERS was not supporting the ultra cool JON OSSOFF. JON complemented BERNIE SANDERS recently on this month's PUNK OF THE MONTH s RACHEL MADDOW SHOW.... RACHEL continues to find more links to the trump administration and Russia...Congratulations to KATHY PECK who now is the sole owner of her home in San Francisco... It was alot of hard work and she wants to thank everyone who donated money to her fund raiser site... BRIAN KROLL has been non stop busy in the studio with new recordings from MY SON THE BUM....Poor SUSAN NOVOTNY has been recovering from an injury to her hand.... agent orange's proposed drastic cuts to funding for the Environmental Protection Agency and other Great Lakes protection efforts are wrongheaded and shortsighted. This isn't just about protecting our environment for future generations, it's about ensuring Americans have non-toxic drinking water, safe sewage systems, and clean air to breathe..... Help #savethegangstagarden and The Ron Finley Project's HQ that ignited a worldwide food justice revolution by generously giving what you can. RON FINELY has many titles: Fashion Designer, The Renegade Gardener, Guerrilla Gardener, Gangsta Gardener, Head Trouble Maker but most importantly Revolutionary. In 2010, he decided to take his health and the health of his community into his own hands and "PLANT SOME SHIT", turning a strip of city-owned land into a food oasis. After a citation, fine and eventual warrant for Finley's arrest over the grass that he transformed into a food forest for his community, word spread quickly about the "Gangsta Gardener".With the help of his powerful 2013 Ted Talk and 2015 film "CAN YOU DIG THIS ", his message that gardens are solutions to inner city health problems, gang violence and poverty has echoed around the world. The ringing of his words has given birth to urban communities across the globe coming together to grow their own food in areas that have none.
People from all walks of life have shown their support for Finley's efforts. Luminaries such as RENE REDZEPI, RUSSELL BRAND, ALICE WATERS, RAIIN WILSON, PENNY MARSHALL, ALOE BLACC, CARSON DALEY, RACHEL HUNTER and ROBERT HORRY have reached out in solidarity, as well as statewide dignitaries including Mayors AJA BROWN, KEVIN JOHNSON and Councilman HERB WESSON. Over the years, the Gangsta Garden has evolved into more than a symbol of healthy change for urban communities including an educational site, a propagation station for more edible landscapes and the formal headquarters for The Ron Finley Project (RFP). Furthermore, it has become the focus of study for local K-12 classrooms and universities worldwide including the renown institutions of MIT, Harvard and University of Southern California. Currently, RFP is fighting for their headquarters; the very same location that ignited a good food revolution when Finley took back city land and planted the seeds to cultivate happy and healthy communities. After numerous attempts by the property owner for a loan modification with no avail, the land was sold to Strategic Acquisitions Inc in a foreclosure.Well Team #SaveTheGangstaGarden, you did it. We have exceeded our goal of $500,000!!! Check it out at www.gofundme.com/savethegangstagarden. We cannot put into words the amount of gratitude and love we have for all of your efforts. We recently raised the goal to $550,000 to help cover the legal fees that The RON FINELY PROJECT has endured to protect this land but wanted to let you know that we have indeed raised the original asking price for the property. Our next steps are to secure the property. RON'S lawyers are currently in negotiations with Strategic Acquisitions and we hope they will stay true to their word. We will keep you updated on this process and will share the good news the moment The RON FINELY PROJECT is legally the rightful owner of their headquarters and the gangsta garden.We couldn't have done this without all of you. Our worldwide community is truly remarkable and has shown the true power of the collective. In the words of RON FINELY "We have the capacity to design the lives that we want to live, and not the ones that were designed for us. We all can do our part to heal our mother earth......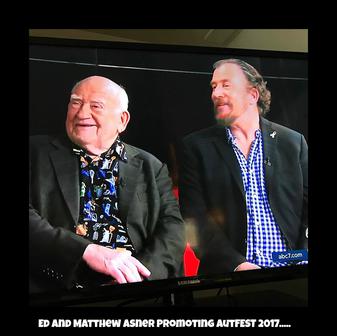 GRAND MANNER have music in a trailer for the Aut Fest International Film Festival..... Check it out here https://www.facebook.com/pg/AutFest/videos/ ... CAITLYN JENNER appeared on 20/20 and confessed that she is happy with her transition and sad that she had supported the tangerine terrorist .... On May 20, 2017 RUSA LGBTIQ will be holding Brighton Beach Pride, the first ever Russian-speaking Pride march in the United States, with the theme "Liberate Brighton!" For years, New York City has welcomed newcomers leaving the repression of the Soviet Union and subsequent post-Soviet countries. Brighton Beach has particularly become a center for individuals looking to maintain a connection to Russian language and culture. Unfortunately, Brighton Beach and other neighborhoods attracting Russian-speaking émigrés remain very homophobic and transphobic. Every day, lesbian, gay, bisexual, transgender, queer, and intersex (LGBTIQ) individuals face discrimination in their homes workplaces, and medical facilities. Many of our members even encounter physical and verbal abuse. Concerns with immigration status--especially under Trump--compound problems for this already-vulnerable community. One of the primary goals of Brighton Beach Pride is to acknowledge the challenges confronting the Russian speaking LGBTIQ community here and elsewhere. We also hope the march will highlight the need to celebrate diversity and fight for equal rights for all regardless of sexuality, gender identity, ethnicity, race, or religion.We need your support! We would be thrilled to have you join us in making history on May 20. There are two ways you can help. First, you can commit to march with us and invite others. As important is your financial support. It is going to take a lot to organize this fun yet serious event, so your support is crucial--the more contributions, the more fabulous Brighton Beach Pride will be! We deeply appreciate any amount you can give. Every donation, no matter how big or small, is valuable. Thank you in advance for standing with the Russian-speaking LGBTIQ community in our common fight for justice! Sincerely, Lyosha Gorshkov Co-Presiden(646) 918-4089.lyosha.gorshkov@rusalgbt.com......
A Special Birthday Shout Out to the fabulous MZ. TRACEY MCGILLIVARY .... TRACEY who lives in the Bay Area has had her share of hospital visits this past year but we here at PUNK GLOBE are happy she is doing better and getting ready to celebrate her Birthday....... More Birthday Shout outs to PUNK GLOBE WRITER OZGUR COKYUCE from Turkey.... We love You Oz.... RODDY BEYERS who wishes he was in Vegas, In London DUTCH MICHAELS, CHEYANNE DISE in Seattle, Washington, MATT COLEMAN in Duluth, Minnesota, The late NICK TRAINA son of Author DANIELLE STEEL, The late NYNA CRAWFORD and OLGA De VOLGA, and the fabulous late JOEY RAMONE. We cannot forget the much loved and missed JOEY RAMONE who left us way to soon....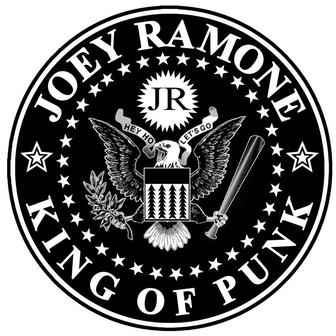 Palm Springs Socialite CHERRY VANILLA has been getting press all over the place check out the latest http://www.indyweek.com/indyweek/cherry-vanillas-new-wave-adventures-in- the-sixties-and-seventies-flavor-jaybird-oberskis-jacques-brel-revue/ Content?oid=5881930 Please vote for the fabulous JON OSSOFF in the run off for Congress in June....THUMPER PUNK RECORDS is stoked to announce the release of BROCK DIAMOND'S contribution to the 3 Song Acoustic EP series. Currently the singer and guitar player for punk n' roll band THE BEZERKERS ... BROCK is a long-time fixture in the Orange County, California music scene (SIMPLEX,FEAR GOD, EVASIVE ACTION). His warm and bluesy voice is the perfect starting point for an acoustic release, where he is backed by KAT FERGUSON (vocals) and KENT Z(electric guitar) with a special guest appearance by his daughter Gracie Diamond on "Fly Away". These songs demonstrate expert musicianship, vocal quality and a creativity level that extends beyond the limits of punk's boundaries. Brock's impromptu solo crooning of "Baby You're Mine" live over social media sparked the idea for the 3 Song Acoustic series, and we are honored to shine a light on his unique talents..... Does anyone know where JESSE DRYDEN is? MIMI CHEN is out kicking ass going to all sorts of demonstrations against DAPL and anti tangerine terrorist rallies... Where is TIMM CARNEY??? He has been keeping a low profile lately.... DAVE AIDEN is getting all sorts of acting work in Spain.. He is so so so Talented......
THE PIANO BAR on Selma Street was recently torn down... I remember a fun night there with LEO CHRISTOV MOORE....... He could not remember where he parked his car and we were walking miles searching for it only to find it parked around the corner on Wilcox....We had gone to see RODNEY EASTMAN and JOHN HAWKES play...A LIGHT DIVIDED are supporting their current release called "MIRRORS". 4/21/2017 Hickory, NC The Wizard, 4/22/2017 Asheville, NC The Odditorium, 4/23/2017 Columbia, SC New Brookland Tavern, 4/26/2017 Tampa, FL The Brass Mug, 4/27/2017 Green Acres, FL Pipers, 4/28/2017 Palm Bay, FL Shady Oaks, 4/29/2017 Orlando, FL The Haven.... TOM FULTZ messaged me to let me know that FALSE PROFIT have a new album coming out..... BOB WILLIAMS is creating all sorts of havoc with is music........A renegade among renegades, Larry Wallis is six-string slinger who was instrumental in the formation of iconic British rock band Motörhead and later replaced Paul Rudolph in the psychedelic cult group the Pink Fairies. Recently, Wallis revisited his 2001 solo album, the brilliantly titled Death In The Guitarfternoon, and put together this incredible 2CD deluxe edition jam packed with bonus material. The original album is a no-holds-barred, double-barreled attack of guitar driven mania, as wild and free as the man who made it, with shades of punk rock, surf, psychedelia, and classic hard rock (Wallis was also briefly a member of UFO). It includes a re-recorded version of the single "Police Car," an underground hit which Wallis released in 1977 on Stiff Records and remains a favorite today, recently covered by Sisters Of Mercy on their most recent tour. But the real fun begins on Disc 2 where Wallis has hand-selected 10 unreleased bonus outtakes, which show the evolution of the material and offer an exciting glimpse into the mind of Wallis's creative genius. The entire package comes with a special fold-out booklet that includes liner notes penned by Wallis himself exclusively for this collection! The 2CD set will be available on April 14th...
Many cool people left us... ERIN MORAN best known as JOANIE CUNNINGHAM on HAPPY DAYS passed away in Indiana where had just been thrown out of a trailer she shared with her husband. .. A call was made about an unresponsive female and when the ambulance arrived she was dead... She moved there after a countless string of bad luck occurred after HAPPY DAYS left the air..The roles were just not coming in coupled by alcohol abuse.... She tried reviving her career with a stint on CELEBRITY FIT CLUB. But it did nothing to boost her career... Cause of death has yet to be determined...
James Tracey let me know about the untimely passing of JOE GIERA who played guitar with the band NUNS WITH GUNS from Arcadia, California... JOE and his long time partner in life BECCA were a great help to THE WHITE TRASH DEBUTANTES when we played in Humboldt County. He and BECCA owned and operated a River Rafting company in Happy Camp on the Klamath River.. ALLEN HOLDSWORTH who played guitar with SOFT MACHINE passed away in England...Song Writer SYLVIA MOY who wrote the hit song My Cherie Amour that STEVIE WONDER recorded left Earth....BRUCE LANGHORNE who inspired the song Mr. Tambourine Man passed away.. BARRY SMITH who played drums with LEE MICHAELS also checked out..... Founding member of the band JAMIROQUAI recently passed away. Keyboardist TOBY SMITH recorded the band's first 5 albums between 1992 and 2002, which contained a number of the group's hits, including "Virtual Insanity," "Deeper Underground" and "Space Cowboy.". He was 46 years old...... Band Manager ERIC COOK who managed VENOM along with being the CEO of Demolition Records said farewell... German Filmmaker MICHAEL BALLHAUS left us.....The legendary J GEILS guitarist and founder of the iconic band THE J GEILS BAND said farewell...
DAVID LETTERMAN'S mom DOROTHY left us at 95 years young.... PETER HANSEN who portrayed Lee Baldwin on General Hospital was released from the hospital... ALAN HENDERSON who played bass with VAN MORRISON'S band THEM said farewell... JOHN SHEARIN who co-starred in the fabulous film Eating Raul has left us... BRAD WOOLTON who played guitar with JOHNNY CASH passed away... Drummer KENI RICHARDS who played with Autograph said adios...Singer /Activist DAVID PEEL suffered a fatal heart attack..JOSEPH RASCOFF former tour manger for the ROLLING STONES died of cancer...BRENDA JONES of The Jones Girls was killed in a car accident.... KERRY COLEMAN passed away from Liver Cancer... Blues Guitarist LONNIE BROOKS left us....TONY MOLINA who starred in True Detective left the world, GILBERT BAKER who invented the Gay Rainbow flag said so long... Manager who has repped DOLLY PARTON, BARBARA STREISAND, WHOOPI GOLDBERG, JOAN RIVERS and numerous other celebrities has died of cancer.... Singer CUBA GOODING SR. and father of actor CUBA GOODING JR. passed away from a overdose... PAULIE GIGANTE a contestant on "Hell's Kitchen" was found dead in his home Thursday from a overdose.... PUNK GLOBE extends sympathy to the families, friends and fans of the aforementioned... THE GUANA BATZT will be joining us this year at The 2nd Annual So-Cal Hoedown along with DAVID ALLAN COE, DEKE DICKERSON, LEE ROCKER, ZEKE, BIG SANDY AND HIS FLY RITE BOYS and many more. Taking place on August 5th in the streets of Downtown Santa Ana! Presale tickets are available online at http://www.socalhoedown.com........ ANTI POP PRODUCTIONS will be kicking off this year's Punk Rock Beach Party in Pattaya, Thailand on August 25-27,2017! Participating bands and hotels will be announced soon! RANDY LINARES is getting ready for Graduation and a trip to Japan....
Everyone who is reading HOT GOSSIP in PUNK GLOBE MAGAZINE should be sure to check out our sponsors links that have banners on the index page:
DAZED THE FILM
https://www.facebook.com/Dazed-The-Film-898991600172454/ ?fref=ts
WHAT EVER 68 RADIO
Dazed and Still Dazed The Books
http://www.amazon.com/Still-Dazed-Through-Grunge-Rockers -ebook/dp/B00YHOVS4W/ref=sr_1_1?ie=UTF8&qid=1445645361&sr=8-1&keywords= Still+Dazed+Nikki+Palomino
MY SON THE BUM
http://www.mysonthebum.com/fr_home.cfm
TICKET TO WRITE
http://www.tickettowritethemovie.com/
H.E.A.R.
THE LAST GENTLEMEN SMUGGLER
https://www.facebook.com/groups/1100845919933061/
DC - JAM RECORDS
http://www.dcjamrecords.com/home.cfm
MUSIC LIFE RADIO
http://www.musicliferadio.com/
THE FLOYDIAN DEVICE designed the cover and did the great interview with JACK GRISHAM..... Birthday Boy MATTHEW COLEMAN did all the coding and layout for the magazine this month... Be sure to wish him a Happy Birthday on Facebook.... SHAWN STEVENSON from Houston interviews ROB LIND OF THE SONICS.....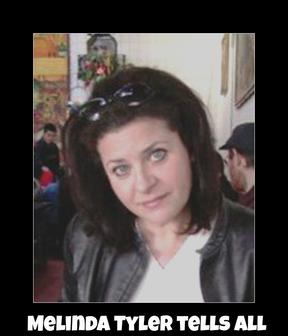 GINGER COYOTE gets all the latest scoop from Author Activist MELINDA TYLER about her new book... SHE finds out how CHRISTOPHER DENNY (THE HOLLYWOOD SUPERMAN) is coming along since his horrible attack. She reviews SUSAN SURFTONE'S new release... And THE PRINCE COLORING BOOK.... She also reviews MONTANA WYLDE'S MYSTERY THE PURIFED by MELINDA TYLER... LISA- PUNKRPRINCESS gives us all the details from the WHATEVER68 FIVE year Anniversary party.... She also chats with THE AMPUTEES about their new release....CRIS DELAFE presents his new spotlight on Latin Bands with an interview with LORIHEN.... TED DARDEN interviews THEM GOD DAMN BANGS... Please read all about NIKKI PALOMINO'S THE LAST GENTLEMAN SMUGGLER.... The wonderful JIMI LALUMIA is back with an update on the Memorial Day MAX'S KANSAS CITY Festival and gives us the dirt on LOOSE LIPS.... We are doing a spotlight on the art of OR13 and RAVEN 8..... SAMANTHA BYRNE LEYTE pays tribute to PEG BUNDY to celebrate MARRIED WITH CHILDREN turning 30..... Check out both DAZED and STILL DAZED... DAZED THE FILM is coming soon.... JAIME PINA has been super busy with reviews of ELVORAN AND THE VEINS,DEF LEPPERD, THE STORY OF SIN, DONNIE DARKO and MONDO WEIRDO VIDEO'S..... LISA LUNNEY also has been working hard...... She reviews a video by VEISLAKT.... CARRIE FISHER'S book WISHFUL DRINKING... THE NEVER BEFORE TOLD STORY OF BETTIE PAGE, JIMMY SISCO's release, DEMON's 40th Anniversary CD..... She also gives her thoughts on the CLIFFS... And the all female band SLUG PIT... ASTRO SLUT is back... HW reviews CINEMA CINEMA... OC reviews REPTILIANS FROM ANDROMEDA'S new release... JAMES CARLSON reviews HARLOTT, GODDAMNIT and ME FIRST AND THE GIMME GIMMES.... CARL MACKI reviews REVIVAL..... JOOLS GREEN is back with a review of GNASH RAMBLER... Please do remember that you are reading all this in HOT GOSSIP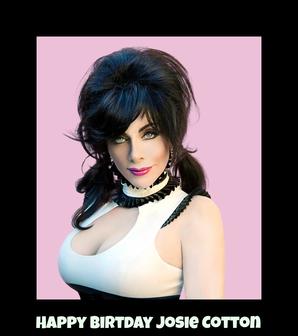 HAPPY BIRTHDAYS late and early to: JOEY RAMONE (Rest In Peace), YVONNE FRANKO, MATTHEW COLEMAN, RENEE, AARON MCINTIRE, DUTCH MICHAELS, MZ.TRACEY MCGILLIVARY, NICK TRAINA (Rest In Peace), OZGUR COKYUCE, KOOK TEFLON, JOSI KAT, OLGA DEVOLGA (Rest In Peace), KATHY PECK, JONATAN GRIES, JELLO BIAFRA, DIRE MCCAIN, LANCE BASS, NYNA CRAWFORD(Rest In Peace), EDDIE VALENTINE, MIKE DIRNT, JOHN SLIXX, JACK GOULD, SHAR KANAN, SCOTT WILKENS, RODDY BEYERS, LISA FER, AMANDA DEMME, SIOUXSIE SIOUX, LISA WELCHEL, JARED GOLD, MARK BEAVEN, JOSIE COTTON, HEATHER CHADWELL, SPIKE ORLENNO, DEREK FULTON, TONY HAWK, DANNY FUENTES, LAURA WAGNER, MICHELLE MILLER, JOHN BARRYMORE, AMY LINDEN, LANDON GALE, CUTTER STEVENS, RICK E MOTO, ANTONY LANGDON, ROYSTON LANGDON, STEVE HUMANN, KELLY ARMSTRONG, GARY GOLD, RENEE MORALES, MIKE DESSERT, LEELA GRANT, MICHAEL PAGE, WENDY O' WILLIAMS (Rest In Peace), MAGGIE BARRY, PAUL COLLINS, LUIS MAPE, TERRY JAK, PRESCOTT NILES, SAL BUG, BILLY ROWE, DARK BOB, RICHARD ADAMS, ALFREDO ROSWELL, SHEILA CRUE, MARC SMITH, MICHAEL RINGLER, DOUG SMITH, COREY GRANT, STEVE SMITH, MYKEE RAMEN, RONNY NORTH, BROOKE SHIELDS, CHRISTINE BEATTY, ROBBI CHUNG, STEVE STRANGE (Rest In Peace), RACHELLE MENASSHE, LESLIE BROCKETT, DUSTY ANGEL, CHRIS SANTOS, PUNKY ROMIG, EVA VON SLUT, ED MO, ERIC ALPER, DOUG CRAINMAN, GUIDO COLACCI, ZOO CAIN, TRACEY BERGMAN, KELLY MONACO, SEAN LEAHY, ANDERSON TOONE, JOHNNY VARGAS, JERRY LENTZ, TINA CROTEWLL, LISA CHERRY, JEFF MORAGO, WALLY RIOT, STEVE MILLER, C.J. GUNN, PATTI ROTHBERG, CHRIS COREY, DEAN CHAMBERS, RICKY LONGO BURROWS, ROD BELL, CRAIG HERMES, CANDY ASS, JERRY GILKINSON, COREY SPEARS, LEE SCOTT,MIKE BELARDES, JOHN PENLEY, MARC SMITH, AMY BUGBEE, MARK RUEBENS, RICHARD ADAMS, JENNIFER BELGAD, REECE DREW, LUX VIBRATES, PAUL LEARY, OWEN PERRY, CRAIG GUTHRIE, KURT STEVENS, SHANE KOON, BACHELOR BOB GUINEY, MELANIE JOGENSON, SCOTT VOTAW, PAUL SIODA, AMY ROTH, ALAN STONE, DAVE BOWES, AMBER TAMBERLIN, WILL CRAIN, BIL SCHWARTZ, ROB HULZ,, DAMON RUSSELL, DAVID CHELSEA, AIMEE KUSKY, DAVID GERGAN, LIZ DUPRE, LYNDA BURDICK, IZZY BELLA, BOBBY ASEA, DAVE MARTIN, BOBBY DURANGO (Rest In Peace), ERIC BURDON, JAN MUELLER (Rest in Peace), CHERI LOVEDOG, ROY MOORE, AMY LINDEN, DAVID BROWN, ED VALDEZ, TONY TERAN, PAUL BRAZILL, DAMIAN BOYER, MATT AMATO, MARC HEATHFIELD, MARY LARKIN, RICH MOORE, GEORGE PEREZ, STACEY MAISENBACH, BILLY VERA, JOHN HOLLAND, RON LIBBY, MELISSA VITO, TIM BURGESS, SEAN SANDERS, JERRY LENTZ, MEYER HERSCH, TEQUILA MOCKINGBIRD, JOSH KORNBLUTH, APRIL LAWSON, KURT KELLY, ANDREW DIGGS, GLENN FOX, TREVOR DODGE, GILLY DUNCAN, DAVID JOHNSON, CAREY BORITT, JAMES LICKERS, ANDY ZICKLIN, JERRY ALLEN, RICK GRAHAM, ROBERT MOSS, JERRY ALLEN, STEPHEN JONES, STEPHEN LITTLECHILD, NICK MONT, KIRSTEN VIGARD, PHIL SCHUELER, GREG MICHAELS, JENNIFER WELSH, TONY KROLL, AL MILKEN, ALEXA SNOW, MARK WHITE, RACHAEL SCHAEFFER, MICHAEL KASTENBAUM, DANNY HARVEY, JIMMY LYON, MARTEEN PETERS, JOEL RHODES, LINDA TOLBERT, STEVEN STEVENS, WILL SASSO, SETH AVANT, STEVE MCDONALD, TIMMY RED, YVONNE O' CONNOR, MARK RENNIE, GARY BLACK, MIKE MATURA, ED HARDT, MICHAEL FALZARANO, JOE MAYDAK, ANDY ZWERLING, NICK SCOTTI, NEAL BREEN and anyone else who we may have forgotten on this list.
We will end this column with these sage words of advice... YOU HAD BETTER BE CAREFUL ABOUT JUST WHOSE TOE'S YOU STEP ON TODAY........... AS THEY JUST MAY BE ATTACHED TO THE ASS YOU WILL BE KISSING TOMORROW!!!