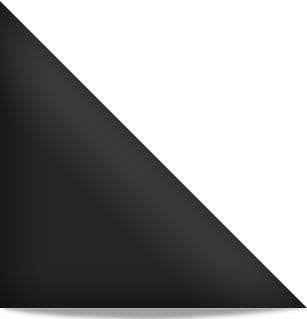 Hot Gossip...Hot Gossip...
SAINT PATRICK'S DAY!!!
March is a month that is supposed to go in like a Lion and come out like a Lamb.... That was not so true in 2011 .... It is hard to believe but it has been a year since my good friend and Versace Model
ERIC ZENTNER
was the victim of a hit and run in late March ... So much for March going out like a Lamb more like a Ram...
ERIC
and his cousin
ZACK ZENTNER
were driving up to Gold River, CA when they ran out of gas around 3:45AM so he took off by foot for help. He walking on the side of the road on Highway 101 south of Buellton, CA ... Police suspect that he was hit by a light blue 90's Dodge Caravan that fled the scene immediately after hitting him... Someone who lived in the area heard the crash noises and called the Highway Patrol.. I recently contacted his Father the wonderful
VAL ZENTNER
who told me that the Police have not gotten any leads as to who was driving that Dodge Caravan that took his life.... His death only proves just how short life really is..
ERIC
appeared in
KATY PERRY'S
Video
"HOT n COLD"
... Here is a link to the video-
http://youtu.be/yY3CehyfUko
Rest In Peace
ERIC ZENTNER
!!! February brought some tragic losses in the music world... Pop singer, model, producer and actress
WHITNEY HOUSTON
was found dead in the bathtub at The Beverly Hilton Hotel... She was in Los Angeles for the Grammy awards... She was to perform with
BRANDY
and
MONICA
for a pre- Grammy party given by her friend and mentor
CLIVE DAVIS
... Fans were shocked that
DAVIS
did not cancel the party that he was having at the same hotel the exact night as her death..... Watching all the early footage of her made me realize how booze and drugs had ravished her... She was so pretty and her voice was amazing... In November of 2011 she acted and produced a film called "Sparkle " with
JORDAN SPARKS
that will be released in August 2012....
MC5
Bass Player
MICHAEL DAVIS
died of heart failure in Detroit.
THE MC5
are legendary and helped change music with their loud aggressive sound along with
IGGY POP
... Another home boy from Detroit
BOB MADIGAN
the lovable but completely wild musician died peacefully with his brother at his in a hospital room in San Francisco... I have known
BOB
for years and saw him perform once with
GODDESS BUNNY
whom he adored.... He was very close friends with
SMELLY
and
BOOM KING
...
PUNK GLOBE
extends condolences to friends and fans of
WHITNEY, MICHAEL
and
BOB
.. My trip to San Francisco was filled with mishaps... Beginning with an early wake up knock from a repairman who came earlier than expected followed by a call from Super Shuttle informing me they were arriving 25 minutes earlier than expected.. I rushed and was ready for the pick up....I arrived early to the airport and soon discovered my flight was delayed by an hour- due to limited runways at SFO being available with complications by the heavy fog... South West Airlines were very apologetic and offered me an earlier flight that was leaving in 20 minutes.. Sadly I had checked my bags at the curb. The Customer Reps said they would o their best to retrieve my bags so they would be there when I landed... . It was a gamble! I decided that at least I would be in SF so I may have to wait an extra hour for my bags.. On landing I checked my messages and found out that my regular flight was again delayed another 45 minutes. With the new delays it looked like my plane would not land until after 4PM... It was then about 1:20 PM... I had made plans with
GUS BERNADICOU
and
REBECCA G. WILSON
to meet for lunch.... My afternoon was pretty much shot ... In a nutshell the plane with my luggage did not land until after 5:30 PM leaving my very understanding ride
KEITH MUELLER
driving in circles around the terminal... I barely had time to shower and get dressed for the show..
IRIS BERRY
sent me a text from her vacation in Hawaii telling me about
WHITNEY HOUSTON
.
PAULI GRAY
picked me up to give me a ride to The Uptown in Oakland.. He also had not yet heard about
WHITNEY
passing away... Somehow we passed Oakland and were in Berkeley.. It may have been the shock of hearing the news about
WHITNEY
... We got off the freeway and began trying to find Telegraph Ave.. That is when we noticed the transmission light flashing on the dashboard ... We drove the car very slowly down telegraph letting it coast to the show and unloaded the gear... The show itself was Great! We played with just
PAULI
on guitar and
KEITH
on bass with
ERIC
on drums...
CHELSEA, LYNNE
and
GINGER
on vocals... We sounded great !!! I saw all kinds of cool people there like
REBECCA G. WILSON, PORTIA GLASSMAN, TOM, TONI TWIN, DANNY WEEDSMOKE, JEFF MILLER
, Folks who were extras in the movie
TWEEK CITY, DANIEL SAUTER, TIM WARDEN, CARL MACKIE, SANDY THURSTON, DAVID
DENNY, KATHY PECK, JAMEY HOWELL
and loads more cool people. The show went off with no hitches except our time was running late so we cut a few songs!
CASEY ROYER
lead singer for
DI
complimented
WHITE TRASH DEBUTANTES
from the stage when they started their set... We were the only band besides
SOCIAL DISTORTION
who were playing across the street that that
DI
mentioned... Sadly, I missed seeing
REESA
when she stopped The Uptown to leave a framed picture of the two of us together from the
FAITH NO MORE / WHITE TRASH DEBUTANTES
show at The Warfield...
REESA
was working the
SOCIAL D
show at The Fox Theater.. I also missed seeing
ANGEL CASSIDY
who
ERIC BORST
told me was in LA for business...
WTD
singers
CHELSEA ROSE
and
LYNNE HERMAN
about the latest news...
LYNNE
told me that she was spending alot of time in NYC because of a guy she met... Of course it would have been fun to see and play with
KARLA
and
MIKE MCLEOD
from Vancouver!! But it was not in the cards... After the show we had
TOM
check out the transmission and drove slowly back to to SF.... On Sunday I was beat! Sadly I could not meet up in the morning with
GUS BERNADICOU
or
KATHY PECK
and
DAVID DENNY
for brunch... I was drained from the plane ride ordeal... I just wanted to sleep all day. But I had to go out and print my boarding pass for my flight on Monday and also wanted to stop by
PUERTO ALEGRE
to say hi.. Sadly after taking time shopping and strolling down Mission street... I missed
LEO GUTTIERREZ
and
LORENZO, DEBBIE HORN, PATTY
and
ANGEL VIGIL
but did see
WENDIE CHAVEZ
and
WILLIE
... Sadly
DEBBIE HORN
no longer works there. She has opened her own bar called
KING KONG BAR
downtown in conjunction with
ESCAPE FROM NEW YORK PIZZA
at 333 Bush Street... My old stomping grounds... I used to live at 734 Bush Street... They are open on Thursday, Friday and Saturday's at 6PM - Last Call. The pizza parlor transforms into a Pop Up Bar...
DEBBIE
serves drinks beneath an huge image of a giant gorilla over a New York Skyscraper.. Every night features a new concept... Poetry readings, karaoke, live music and cheap drinks.... On Thursday's at 7PM
DEBBIE
hosts a trivia night with prizes and free drinks.....What more could you ask for??? While eating dinner I got a call from
MERI ST. MARY
who chatted about how she missed LA and what a great time she had while been there.. She was excited to have had the chance to hang out with
KATHY PECK, MIGNON, IRIS BERRY
and myself... Plus seeing all her other Hollywood pals... It was then I realized it had been exactly a year since I had last been in SF... That was for a screening of
"BLOODIED BUT UNBOWED"
at the Roxie Theater... Sure enough The San Francisco Indie Film Festival was happening again ... So I walked past
THE ROXIE
and began thinking about all the mishaps that occurred when
SUSANNE TABATA
showed
"BLOODIED BUT UNBOWED"
there.. Somehow it gave me a better perspective of my recent travel plans... So I began to laugh about it all... I went across the street to The Killowatt to see
IRISH SEAN
the ultra nice and very sexy blonde biker I had met the year before....
PAULEY PERRETTE
presented an award to
THE FOO FIGHTERS
...
PAULEY
looked ultra fabulous... I also saw
TIMM CARNEY'S
ex roommate
PAUL
who introduced me to the Japanese Artist known as
ANT
... We took a picture together with him holding a tee-shirt with a white angora kitty that said "I Like White Pussy".. Like the year before I began laughing because of all the odd things that had been happening... The next morning I was frantic trying to get a ride to the airport... But alas at the last minute
PAULI GRAY
did come through! I made it to the airport with a few minutes to spare. My flight back to LA was fine.. However upon landing it took me 2 1/2 hours to get to Hollywood from the airport...
TOM PITTS
recently found an old picture of myself
GINGER COYOTE
and
SMUTTY SMIFF
of
LEVI AND THE ROCKATS
... We made quite the couple in the 80's!!!!! I recently caught up with
SUSANNE TABATA
who is enjoying all the great reviews she has been getting from her documentary
"BLOODIED BUT UNBOWED"
... She told me that she and her friend the one and only
RANDY RAMPAGE
were invited as special guests to the
GUNS AND ROSES
show in Vancouver where
DUFF MCKAGEN
who invited them was playing support... During his set
DUFF
invited both
SUSANNE
and
RANDY
to take center stage where he praised
"BLOODY BUT UNBOWED"
and thanked
RANDY RAMPAGE
for teaching him to play bass.... Needless to say they had a great time!! We here at
PUNK GLOBE
are really excited that
CAITLIN McCONELL
is designing a Bling tee shirt with
SHARLA CARTNER'S PUNK GLOBE
logo with the Globe... We will let you know more details about the shirts soon...
THE PUNK MUSEUM
played host to the official premiere of
"LAST FAST RIDE"
by
LILLY SCOURTIS AYERS
....
LILY
along with her husband
SCOTT AYERS
who gave his total support with the film and also at the premiere invited me... I rode with
IRIS BERRY
to the museum as
DANIELLE SANTOS BERNAL
had asked her to be the Emcee for the gala!! It was a huge success! I saw so many people I had not seen for years... Of course people from the cast
DANIEL DELEON, NICK POPOVIC, JOSH LEVINE, BECKY WRECK, EVA VON SLUT, FRANKIE LOYAL DELGADO, GINGER COYOTE
and
DANIELLE SANTOS BERNAL
... I must say the movie is well done.. It details
MARION'S
life and how sexual abuse as a child can scar a person's life.... Everyone did very good job reflecting their times with
MARION
.. I personally was so impressed by
DANIELLE SANTOS BERNAL
... She speaks from her heart and also with a wicked sense of humor!!!
FRANKIE LOYAL DELGADO
helped arrange
CHEF CHRIS BRUGLER
to do the catering for the after party which was simply divine.. It was a nice evening in the open air with a Dee Jay playing all your favorite punk rock hits... At the party I saw so many people including
JUSTIN SCARRED, NATE PETERSON, PHILIP SAFARIK, SAL J. BAXTER, CHRIS EVANS, TONY QUIROZ, ALICIA MOSLEY, MARK RAINEY, TASI SCOURTIS, SARAH VALDEZ, ZANDER SCHLOSS, SEAN WHEELER, CHRIS GULTCH, BRIDGETTE VERA, MANUEL LABOR, RIO WARNER, ALICIA MOSLEY, MARINA CRISSMAN, JUAN, TEQUILA MOCKINGBIRD
and so many others.. We all missed seeing
JODEE JINGLES, TIM ARMSTRONG, GUS BERNADICOU, SHAMAMA, SHARLA CARTNER, KATHY PECK, THE FLOYDIAN DEVICE, MS. LIGAYA, REBECCA G. WILSON, RUBY BLACKSTOCK, DE FEN, JUSTINE SANFORD
and
JEAN TREICHEL BRIDGES
who were at home in Las Vegas....
MANUEL LABOR
and
RIO WARNER
told me that they had opened a new venue in Silver Lake...
DEATH ON THE RADIO
and
FAGZ OC
at The Redwood where I ran into
BILL BATEMAN, BOB CANTU, DIRTY ED
and the always wonderful
LISAFER
who at one time played bass with
DI
.. She mentioned that she may be reforming
LISAFER
. They did one of the best version of
JOSIE COTTON'S
hit song
"JOHNNY ARE YOU QUEER"
...
KELLY KAOS
was wild as ever!! I also saw
RIKK AGNEW
who gave me some some updates on
ANGELA ARAGON
....
45 GRAVE
are releasing a new release in April filled with all sorts of new music....
DINAH CANCER
is such a talent and so sweet!!. This years
SPIRIT
Awards happened and
THE ARTIST
won Best Film,
MICHAEL HAZANAVICIUS (THE ARTIST)
won Best Director,
JEAN DUJARDIN (THE ARTIST)
won Best Actor,
MICHELLE WILLIAMS
won Best Actress portraying
MARILYN MONROE
in
MY WEEK WITH MARILYN
, Best Supporting Actor was
CHRISTOPHER PLUMMER
for his juicy role in
THE BEGINNERS
and Best Supporting Actress went to
SHAILENE WOODLEY
for her role in
THE DESCENDANTS
.... The new cast of
DANCING WITH THE STARS
have been announced on Good Morning America.....
CELEBRITY APPRENTICE
is back on NBC with
LISA LAMPANELLI, ADAM CAROLLA, DEE SNIDER, LOU FERRIGNO, VICTORIA GOTTI, TIAA CARRERE, DEBBIE GIBSON, ARSENIO HALL, PENN JILLTE, CLAY AIKEN
and others.. On the first episode Model
CHERYL TIEGS
was fired... I hope you all are enjoying
LOUISE FLETCHER
as
PEGGY GALLAGHER
on
"SHAMELESS"
.. She has me in stitches every time she is on screen... I have heard that
WILLIAM MACY
is writing alot of the scripts.... Young
CARL GALLAGHER
is getting some of the best lines....... "Money Up Front and No Rough Stuff"..... He delivers em like a pro.. The whole cast rule!!!
LINDSAY LOHAN
is going to host
SATURDAY NIGHT LIVE
on March 3rd.... Congratulations to the ever sweet German Rock Star
MIGNON
!! She is engaged to her guitar player
CORWIN HAMBRICK
.....
RIKK AGNEW
told me that he was touring in Germany with
CORWIN
when he asked
MIGNON
to marry him...
DANNY FUENTES
is spinning music at
THE BRONSON BAR
.. The bar recently threw a tour kick off party for
HUGH CORNWELL, GLEN MATLOCK
and
CLEM BURKE
... Special Birthday wishes out to my good pal
PAULEY PERRETTE, GUS BERNADICOU
and
GILLIAN LARSEN
from
"SURVIVOR"
who turned 65 on February 24th.... I sure hope
KEITH THAT GUY
from Seattle gets the apology he so deserves.... Will
BEBE BUELL
be playing support with
GUNS AND ROSES
on a few dates??? We will have to wait and see!! Meanwhile
BEBE
and the band are gearing up for some exciting shows in Hollywood Florida!! A heads up for
MZ. TRACEY
and we wish her much luck with all the issues she is facing...
KIM BEAUREGARD
finally got her
PUNK GLOBE
Tee Shirt and loves it.... Former
EYE PROTECTION/ WALL OF VOODOO
singer
ANDY PRIEBOY
recently mentioned me in an interview that he did with
CHRIS CORDANI
on
REVENGE OF THE 80's RADIO
.. It was very nice an totally unexpected......Here is a link to check it out
http://www.revengeofthe80sradio.com/
Be sure to check out my interview with
CHRIS CORDANI
in this months
PUNK GLOBE
...
THE FLOYDIAN DEVICE
and
MS. LIGAYA
are off to Hawaii to get some sun... They just missed seeing
IRIS BERRY
by a week. Hopefully they will see
LISA BARDES
and
NICK WILLIAMS
...
PUNK GLOBE
wishes
NICK WILLIAMS
a speedy recovery from a broken collarbone..
CORWIN HAMBRICK
had a broken collarbone in January....
PATTY POWERS
recently was in LA for business.... Sadly she was very sick and was on antibiotics for most of her visit .... I missed seeing her because of my trip to SF and then fighting a cold along with my schedule being hectic on my return.. She did a cool radio show with
HOWIE PYRO
while she was in Hollywood... She really enjoyed the interview and had some successful business meetings while here..So all was not a loss....
SIOBHAN "SHAMAMA" LOWE
will be the emcee's at The Garden Stage for this years
FLOYD FEST
in Floyd VA.. She is so happy because she will have he own dressing room... So she will not get heat stroke from being in the sun... She will be enjoying her own dressing room in the shade sipping cold water and getting a massage.... From a young guy wearing a gold thong!! It will be long hours from 9AM- almost midnight for four days.... Check out the link for this year's festival
http://www.floydfest.com/
... She also told me that
THE HORSESHOE BAR
in Roanoke is starting to book shows... And guess what
THE BARBWIRE DOLLS
are already booked there!! She is going to the show to say hello to
GABRIEL HAMMOND
and the gang when they play....
JAKE GOLDMAN
tells me that
ACTION 45
are planning a mini tour to the Bay Area in May... Photographer
CHESTER SIMPSON
recently donated his time and film for a Cancer Benefit called "Chance for Life" here are some photo's from one of the events
http://www.chance-for-life.net/Photos.html
...
GUS BERNADICOU
is busy reading
JOHN G. REES'
book
BLACK TIDE
!!! Photographer
GINGER KUROISHI
has been working with
SYMBOL 6
...
WENDY KAUFMAN
Rules fools...... We all lovingly remember her as
"THE SNAPPLE LADY."
I had a fun chat with Actor
BRIAN GASKILL
recently about his film work and of course his days as
BOBBY WARNER
son of
CLIFF
and
NINA WARNER
on
ALL MY CHILDREN
... I had no idea that
BRIAN
has directed quite a few music video's... He has worked with
GEORGETTE JONES
daughter of
GEORGE JONES
and
TAMMY WYNETTE
.... Another talent he has worked with is
KIMBER SPARKS
.. She sounds alot like
LORETTA LYNN
... In the first week of March
BRIAN
will be releasing his first spoken word poetry album of him reading his own very personal writing. He has been writing most of his life, and this is the first time he has made his writing available to the public. a life long dream. the album is called
"Make-It-Real"
Look for it on Cdbaby in March...
SUSAN LUCCI
is saying that there may be a reunion movie made with the cast of
ALL MY CHILDREN
.... There are also rumors floating around that
ONE LIFE TO LIVE
will have a new life on The Lifetime Channel... So far I have yet to find any proof of that rumor...
CLEPTO
will be going on tour of the USA in March and they are also moving away from California... They will be playing in Oakland in late March where they will meet with
CHRIS KONTOS
and offer their services to help him with
ALLIANCE FOR ARTIST RESCUE
... They were originally located in the Middle East and know first hand about all the ramifications with being involved with punk rock... They will tour the USA and then head to Canada and then on to London.. Photographer
CHRIS EVANS
will be traveling with them.. In fact
CLEPTO, THE BARBWIRE DOLLS
and
CHRIS
have been friends from living in the Mid East.
MERI ST. MARY
is returning back to LA to start rehearsing for a
TOE JAM
reunion for
MAGGIE EHRIG'S
birthday on March
NICKY BEAT
and
MAGGIE
on other projects .. She is newly single and wants to get her career rolling full steam...
STACE KIRKWOOD
rawks!!! Be sure to check out
MY SON THE BUM'S
new music on their banner on the home page of
PUNK GLOBE
.. They are busy recording new material.... Be sure to click on all the banners on the home page..
JIMI LALUMIA
has finally released his new masterpiece and we will be giving copies away at
PUNK GLOBE
.
JIMI
is a class act and a talent... I urge all
PUNK GLOBE
readers to support him and buy his new release....
SHARLA CARTNER
is loving her new jump.. The only draw back is that she has to drive her car to work.. There are no bus routes!!
22nd CENTURY
recently played an electric show at Funky Winkerbeans in Vancouver. Here is a picture of
DUANE CHAOS
!
BEBE BUELL
recently did a photo shoot for
HARPERS BIZARRE
.. Look for the layout in an upcoming issue of the magazine....
PUNK GLOBE
has much to offer this month beginning with a wonderful interview with
SIGUE SIGUE SPUTNIK'S
own
MARTIN DEGVILLE
done by Actress
MANOUSH
....
ARIKA KAOSA
turns in a great interview with
CRISTIANO MILIORE
of the Italian band
LACUNA COIL
who are currently touring with
MOTORHEAD
.. The always on fire
JAYNE COUNTY
has a brand new Rant and Rave!!!
TIMM CARNEY
again gives us his lovely article on the late great and very beautiful
CANDY DARLING
along with a review of Artist
SHAG
at The Cory Helford Gallery....
LIS BOOTH
is back with her re-run interview with
MICHAEL GOSSARD
... Both
TYLER VILE
and
JAMES G CARLSON
give us their own unique reviews of
JESSE MICHAELS
band
CLASSICS OF LOVE
new release..
TYLER
also gives us his take on
THE FUCKING BUCKEROO'S
new release..
JOOLS GREEN
reviews
POISON IDEA'S
new release
"DARBY CRASH RIDES AGAIN"
Love It!!!.... I just don't have any idea who sent their love poem for the irresistible
CHERRY VANILLA
but we decided to print it... So we are just giving the credit to
CHERRY VANILLA'S
number 1 fan..
EILU
of
www.straysgirls.com
does a fun interview with
PRIMA DONNA
!!! While
DANIEL LEVESQUE
does a great in detail article on
ZOLAR X
...
DARK DIVA
reigns brightly this month with her article... Artwork from
JAWS THE CABBIE
who by the way does have a name and it is
JAMES NEWBERG
so friend him on Facebook....
PUNK OF THE MONTH
goes out to one of the very talented and very nice star of
SHAMELESS
. Actor
CAMERON MONAGHAN
aka
IAN GALLAGHER
....
GINGER COYOTE
interviews
MIKE VARNEY
former member of the SF band
THE NUNS
and the CEO of
SHARPNEL LABEL GROUP
... I also do a repeat interview with
DD
of
DEACONLIGHT RADIO
... I also get the lowdown from
CHRIS CORDANI
about
REVENGE OF THE 80's RADIO
.. I also catch up with
WINSTON SMITH
!!
REBECCA G. WILSON
also does an article with
WINSTON SMITH
.. He has designed LP Covers for
GREEN DAY, THE DEAD KENNEDYS, LEAVING TRAINS, H.E.A.R., KATHY PECK, GINGER COYOTE, GEORGE CARLIN
and
BEN HARPER
!!!
THMAZE GOZE
goes in to detail about
ANDY SHERNOFF
and
TORNADO RIDE RECORDS
... There is the
HOT GOSSIP
that you are now reading!!
GUS BERNADICOU
does a terrific interview with former
HEARTBREAKER--- MR. BILLY RATH
... He gives us his review of the new release of
TODD RUNDGREN
..
GUS
shows his love for
LEONARD COHEN , BEN KWELLER
and
MINK DEVILLE
... And he will turn 18 in the end of March!!!
DE FEN
gives us some delicious reviews of
DEBORA IYALL'S
and
JENNA SYDE AND THE WATCHER'S
new releases!! ....
TOM PITTS
shreds with a powerful piece called
THE PRETTIEST GIRL I EVER KNEW
... His last writing
"NICE BASKET"
got a very good reception from you....
MICHAEL RYS
reviews
YETTIE MACHETE'S
release "Chop Chop" and does a live show review of
THE RED HOT HEATHENS
and
TREATMENT BOUND
...
ALLISON B
submits an article on England's own
BERMONDSEY JOYRIDERS
!!! I review of
ONE FINGER RIOT, ARCHER BLACK
and
THE CATHOLIC GIRLS
in honor of the late
CARL "SNARL" CAMPBELL
...
ROZ SMITH
does a review of
EXDECTIVES
..
THE FLOYDIAN DEVICE
who is now laying on the beach in Hawaii designed the great cover and the layout and design is by the oh so talented and very hot ....Web Mistress
SHARLA CARTNER
...
HAPPY BIRTHDAYS
Late and Early To:
PAULEY PERRETTE, GUS BERNADICOU, MORGANA WELCH, NICK MARDEN, RANDY RAMPAGE, ROSIE O' DONNELL, DEBBIE HORN, MAGGIE BENNETT, VALERIE RABOIN, GILLIAN LARSON, LYDIA ROSE, CORNELIA REED, STEFFAN CHIRAZI, JOE PERV, DOMINIQUE DE BRUYNE, CHELSEA ROSE, MAGGIE EHRIG, KASSIE DEPAVIA, SAM NEWTON, GEORGE RAMSEY, KRISTIN MERTZ, JEREMY WHITE, LARVA X, IGNACIO GARCIA, GARY COMENAS, MARK LINDSAY, JANET CUNNINGHAM, KATHLEEN LEAHY, GREG GOULD, DALE BOZZIO, GINGER BRODERICK, DUCKY SLAUGHTER, JIMMY "ZSA ZSA" STAUFER, CHRISTINA TERZES, PLEASANT GEHMAN, AYSE X-RAY FILIX, JUSTIN CAMPAGNOLA, DONNA DESTRI, BRYAN RABIN, DAVID W. ANDERSON, PETER DUNNE, FLEUR NEWMAN, DEE POP, MARLO PAGE, ROB LOWE, MIKE LAUGHLIN. JONO HERNANDEZ, JASON HONEA, JIMMY DESTROYERS, GREG ROSSELL, LOU GWERDER, BARBARA IRELAND, KAT VON D, HEATHER HALEY, SCHRADER THOMAS, NUBS GUTMACHER, MICHALE GRAVES, SHARE ROSS, JASON BAIN, CHUCK E WEISS, RON QUINTANA, KEITH LANGERMAN, JACK RABID, SANDY GLAZE, SAM SALMAN, TAMERLANE PHILLIPS, COURTNEY DOLL, KEITH KARLOFF, XEN LANG, TOM SHEEHAN, MIKE WILHELM, PETER MURR, KEVIN SECONDS, SABRINA KALETA, JUSTIN SCARRED, CHRIS CARTER, JOHN STOCKWELL, ROBERT SHIELDS, ALEX SARAIN, JON DOE, EDGAR DAVIDS, MITCHELL FRANK, TOMAS BRICKHILL, EVAN SMITH, BRIAN YOUNG, EVAN DANDO, VANESSA WILLIAMS, MATT HECKERT, ED BODE, GEORGE ROSSI, JOHN REICHLE, DALE DABONE, RAB PENNIE, FREDDIE KATZ, PAUL FAHEY, IRA BLACK, BILLY DESMOND, JIMMY VALENTINE, DUSTY TETON, TERESA WYATT, TINA WILSON, CISSIE COBB, LUCY ROBBINS, SYLVIA MASSEY, ROBBIE ALCOCK, ANTHONGY BENGAL, JED STONE, TOM MITCHELL, MILT LOWE, JUSTIN CASE, JENNY WRIGHT, PAT DOYLE, DONNA BLANK, SIMON WHITEHEAD, KATY BRIER, BRIAN STRICKLAND, VINA APSARA, FRANK HOWSON, BARBARA RAMONE, BILL KATSIK, PETER JONES, PAUL REED, HUGO BURNHAM, RON MOSS, TOM MITCHELL, JAMES DOOLEY, EWAN MCGREGOR, JONATHAN POSTAL, BRUCE GEDULDIG, ROBERTO SANTANA, MICHAEL NEAL, JAVI COLON, GLENN ROLLINO, JENNY HAWKINS, CHRIS LEROY, KURT THOMAS, JONATHAN BASH, RICHARD PEARSON, BOB GERM, DAVID FAUSTINO, DRUE DILLINGER, TODD NEWMAN, JASON DOUGLAS, MARK DIPIAZZA, KELLY MITCHELL, GIGS BOLTON, LISA FLOWER, GURO CHAN, SANDY MILL, MIKE HARRINGTON, ERNIE POP, PAT DOYLE, SELVA
and anyone else we may have overlooked...
We will end this column with these sage words of advice...
YOU HAD BETTER BE CAREFUL ABOUT JUST WHOSE TOE'S YOU STEP ON TODAY
...........
AS THEY JUST MAY BE ATTACHED TO THE ASS YOU WILL BE KISSING TOMORROW
!!!