Happy 2018 I hope all the PUNK GLOBE readers have a wonderful New Year.filled with love, happiness and good health for us all......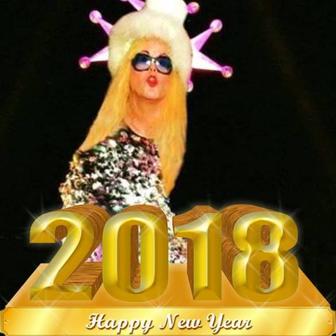 It looks like Net Neutrality will be in the courts for awhile.... Various state District Attorneys and The ACLU have filed lawsuits against the FCC......... LADY BUNNY and PHYLLIS STEIN have found information about the many republiKKKans in congress and senate who have taken money from the various telecom companies who are behind the repeal...... Move On also has a petition that orange hitler's appointee ajit pai to resign because of all the fake comments from citizens that were counted for the repeal... HOMER SIMPSON was one of the names used.... MACKENZIE ASTIN discovered his late mother Actress PATTY DUKE had sent in four comments in favor of the repeal.....It was a woman who works with the FCC who reported all the fake names to ERIC SCHNEIDERMAN the New York Attorney General of all the fraudulent public comments.... CHUCK SCHUMER is also pushing for a legit Senate vote to overturn the FCC ruling...... You gotta love AMY SCHUMER'S cousin....RepubliKKKans in Washington just passed their sham tax bill. Next stop, tangerine terrorist's desk, to become actual law. It makes me sick. This never should've happened. All they had to do was look at the news for 30 seconds to see that this bill is historically unpopular. Barely even a third of the country likes it. But RepubliKKKans in Congress still bent over backward to make it law. We see right through them: They did this for their donors, not their constituents. And now working families will see their taxes go up and their health insurance disappear, while Trump's donors line their pockets. Seriously – at its worst, 83% of the gains from this bill will go to the top 1%......... We must get all these evil RepubliKKKans out of office as soon as possible.... VOTE DEMOCRATIC /INDEPENDENT in November 2018....
Join the Resistance.... "Dictatorship" is not a term to use loosely. But one of the first signs of a orange hitler's Dictatorship appeared on Thursday: tangerine terrorist's censorship of terms used at – of all places – the Centers for Disease Control (CDC). It's difficult to think of any federal agency that is less ideological than the CDC. Disease kills Democrats and RepubliKKKans both, and quite indiscriminately. Also the rich and the poor, men and women, white and black, etc. One would think that the simple mission expressed in the name of the agency – 'Control Disease' – would limit the opportunity for totalitarian thought-control. Not so. The orange hitler's Administration has prohibited the CDC from using seven terms in official documents relating to its funding request. They are: "vulnerable," "entitlement," "diversity," "transgender," "fetus," "evidence-based," and "science-based."
Oh, yes, God forbid (says orange hitler) that the CDC should base its actions on actual evidence. Or – even worse – on science. And without the term "diversity," how is the CDC supposed to address diseases that have disparate impacts on certain groups, like women and breast cancer, or African-Americans and sickle-cell anemia? Is "pluralism" still OK? "Multiculturalism"? How about "melting pot"? The Zika virus causes birth defects in . . . fetuses. What is the purpose of prohibiting any discussion of that – by the agency that is supposed to prevent it? I'll tell you what the purpose is. It's 'Newspeak,' the official language of Oceania in GEORGE ORWELL'S novel 1984: "'Don't you see that the whole aim of Newspeak is to narrow the range of thought? In the end we shall make thoughtcrime literally impossible, because there will be no words in which to express it. Every concept that can ever be needed will be expressed by exactly one word, with its meaning rigidly defined and all its subsidiary meanings rubbed out and forgotten. . . . Every year fewer and fewer words, and the range of consciousness always a little smaller. Even now, of course, there's no reason or excuse for committing thoughtcrime. It's merely a question of self-discipline, reality-control. But in the end there won't be any need even for that. . . . In fact there will be no thought, as we understand it now. Orthodoxy means not thinking – not needing to think. Orthodoxy is unconsciousness.'"Will he, or won't he? Every day the horrifying idea that orange hitler will fire special counsel ROBERT MUELLER -- in an attempt to end MUELLER'S investigation into his administration's dealings with Russia -- seems more and more likely... That's why SEN. MARK WARNER -- speaking in a dramatic moment on the Senate floor in his capacity as the top Democrat on the Senate Intelligence Committee -- issued a harsh warning to orange hitler that any attempt to fire MUELLER or derail the investigation would face "significant consequences":
"Any attempt by this President to remove special counsel MUELLER from his position or to pardon key witnesses in any effort to shield them from accountability or shut down the investigation would be a gross abuse of power and a flagrant violation of executive branch responsibilities and authorities... These truly are red lines and we simply cannot allow them to be crossed." If orange hitler fires MUELLER, Americans need to be ready to hit the streets. But our response can't end there. The best way for us to neutralize orange hitler is to recruit and elect progressive candidates who can take back Congress from RepubliKKKan control in 2018. Now onto some Fun!!! THE WHITE TRASH DEBUTANTES will be playing in Los Angeles, on February 3 2018 at LOS GLOBOS located at 3040 Sunset Blvd....... Bands playing will be WHITE TRASH DEBUTANTES, MOTORCYCLE BAND, WOOLLY BANDITS, TURBULENT HEARTS with SPECIAL SURPRISE GUESTS..... Dee- Jay JOE JUGHEAD will be spinning between the sets..... The show is 18 plus and doors will open at 7PM.....
ONE FINGER FILMS will be filming the whole event for the upcoming GINGER COYOTE Documentary......
Let's make this show to beat all shows.... I know JAMES TRACEY is coming down for the show from San Francisco...... So, is ANGEL CASSIDY BORST as she is married to WTD drummer ERIC BORST..... I know MZ. TRACEY MCG is excited....But due to health issues may not be able to travel..... PUNK GLOBE would like to thank all the bands for playing the show... A special shout out to Promoter JOE DOHERTY who is helping make this possible...Hope to see you all there!!!!!! SYTERIA are taking no prisoners as they are playing all kinds of shows to promote their new release....People all over the world were shocked about the untimely death of musician RALPH CARNEY died after a fall walking the up the stairwell to his home in Portland.... I had fallen while cleaning the bathtub slipping feet first hurting myself badly .... I posted about my fall and I received a message from RALPH warning me to be careful.. A couple week later he dies from a fall.. TAMBRE BRYANT is thrilled with her book called A WOMAN'S GUIDE TO A MAN'S MIND WORKBOOK out now.....DAVID BRACKETT is heating up the screen on SHAMELESS... Of course we all became aware of DAVID from DAZED THE FILM by NIKKI PALOMINO.... PHIL CAMPBELL AND HIS BASTARD SONS have been playing all over Europe... I hope they come to The USA soon.... THE FLOYDIAN DEVICE and MS. LIGAYA spent the holidays in Victoria. Canada.... Another shocker is the alleged sexual misconduct charges against our own KEN FRIEDMAN who had his own Production company called Superb Productions putting shows on at California Hall and various other venues... He also worked at BILL GRAHAM Presents... It is my understanding that he moved to NYC got involved with his culinary skills and was behind some of the prestigious restaurants in the city... He and his partner also bought Tosca's in San Francisco and recently opened a restaurant in Hollywood... When the allegations became public he made all the news outlets... With the numerous complaints he issued an apology...
Another shocker was STEVE EDWARDS long time host of GOOD DAY L.A. being fired for sexual misconduct......... Both JILLIAN and DOROTHY are totally dumbfounded by the charges and stand with Steve... After this horrible ordeal is over it would be great to see them reunited.... STEVE CORONA enjoyed is trip to Europe and happy that he can watch RACHEL MADDOW daily.... CHERRY VANILLA keeping busy in Palm Springs....REV. KATHY COOPER LEDESMA did a wonderful Christmas sermon during the Christmas Evening Candlelight Service... She mentioned RAQUEL who had been homeless for almost 20 years. REVEREND KATHY, helped RAQUEL, find proper housing which will facilitate her with the proper medications, a bed to sleep in with meals. Raquel is no longer sleeping on the sidewalk on the corner of Highland and Franklin ave... ROXANNE ZIDELL was so happy to hear the news, she thought something horrible had happened to her.... In her sermon she brought up the members of the Hollywood Methodist Church and how diverse they are...She also spoke about #Metoo and to not have fear of all that is happening in the world... That God is with us... Which I am sure that she was implying to the tangerine terrorist............ ALICE BAG invited GINGER COYOTE to be in a video that she and her crew will be filming this month.....DONNA DESTRI is enjoying a Holiday break in NYC... Getting some extra rest and going into the recording studio ....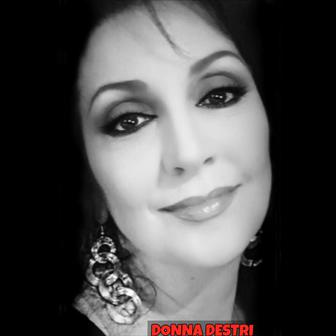 It was a pleasure meeting JENNA TALIA and LOREN MOLINARE at THE GLITTER TRASH show at MOLLY MALONES.... LOREN is working on so many musical projects and works for BLACKSTAR Amps from the U.K. ..... It was great seeing my homies from San Francisco ANN MILLITELLO and JUDITH... It was also nice to reconnect with JODY HAMILTON who kicked some major ass... It was also lot of fun meeting and chatting with DONNA BALANCIA who works with CALIFORNIA ROCKER..... ROSIE O'DONNELL tweeted an offer to Jeff Flake and Susan Collins offering them 2 million apiece to vote no on that horrible tax bill...... Country singer MICHAEL RAY went to a MacDonald's after 3AM where he was involved in a fender bender. He stumbled getting out of his jeep and had a slurred speech. Police were called and he was busted for weed oil and a DUI charge..... Posters are popping up all over Hollywood of a poster of MERYL STREEP and harvey weinstein with the message SHE KNEW over STEEPS eyes.... ROSE MCGOWAN and other actresses are angry that MERYL STREEP and others are dressing in black in protest to sexula harrassment in Hollywood... Our hero ROSE tweeted that it was STREEP and other actresses silence that enabled weinstein...I love ROSE MCGOWAN!!!
https://www.nbcnews.com/storyline/sexual-misconduct/meryl-streep-responds-rose-mcgowan-says-she-wasn-t-deliberately-n831031
There is a twitter war happening between Actor MARK HAMILL and senator MR. HANEY (from Green Acres) oh I mean ted cruz about Net Neutrality........BEBE BUELL and the band have been in the recording studio record a bunch of new kickass tracks.... .
SUSAN SURFTONE wrote a fantastic article about orange hitler in THE ADVOCATE here is a link https://www.advocate.com/commentary/2017/12/04/until-mueller-done-trump-should-be-blocked-stacking-courts......... Check out the new video by by SKETCHY TRENCH "Skirt" it slays......
DUTCH MICHAELS has been working really hard promoting SYTERIA.... They have been touring all over Europe....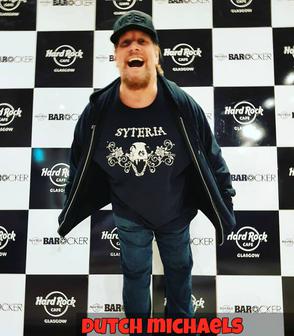 ..... Sadness was rampant in December... Sword Swallower JOHNNY FOX died of liver cancer.... The above mentioned multi talented musician RALPH CARNEY who died from injuries from a fall walking into his home in Portland, Oregon...
Country singer RICHARD DOBSON left us...Musician RICHARD HONGO also said goodbye...KEVIN DILL's beloved mom left us....San Francisco Mayor ED LEE died from a fatal heart attack.... Actress MANOUSH lost her beloved mother in the December...Rock Singer WARREN DANE had a fatal heart attack.... PAT DINIZIO of THE SMITHEREENS left us....Fashion Designer OTTO KERN died.... Actress SUZANNE LEIGH died of liver cancer..... Guitarist LEON RHODES also said farewell....JONAH HILL'S brother and Manager for MAROON FIVE, JORDAN FELDSTEIN has died.....Jazz Drummer SUNNY MURRAY checked out....Finnish Guitar player SIR CHRISTUS left us at 39..... HEATHER NORTH the voice of DAPHNE from SCOOBY DOO died of a heart attack...... HEATHER MENZIES URICH who was in The Sound Of Music and was married to the late ROBERT URICH who starred in Vegas has passed on...... French Singer JOHNNY HALLYDAY passed away...Iconic Actress ROSE MARIE best remembered as Sally Rogers on The Dick Van Dyke Show died peacefully at home at the age of 94... PUNK GLOBE extends much sympathy to the families, friends and fans of all the aforementioned......MEGHAN TRAINOR is engaged is engaged to SPY KIDS star DARYL SABARA... He asked her on her 24th birthday... She will be on a new talent show The 4 airing on FOX in January... The season for NCIS is coming to an end and as you all know PAULEY PERRETTE is leaving her role as ABBIE... It is a bittersweet decision as she knows that after so many seasons there is not that much storyline to be told but she will miss her fans and their chats on Twitter..
I was recently a guest on TARA REZ's Radio Show on Radio Reverb @radioreverb97.2FM........... Check it out.....
Be sure to check out our sponsors links that have banners on the index page:
ERIK CORE
www.erikcore.com
Syteria
www.syteria.bandcamp.com/track/santas-harley
Dazed and Still Dazed
http://www.amazon.com/Still-Dazed-Through-Grunge-Rockers-ebook/dp/B00YHOVS4W/ref=sr_1_1?ie=UTF8&qid=1445645361&sr=8-1&keywords=Still+Dazed+Nikki+Palomino
MY SON THE BUM
http://www.mysonthebum.com/fr_home.cfm
TICKET TO WRITE
http://www.tickettowritethemovie.com/
THE LAST GENTLEMEN SMUGGLER
https://www.facebook.com/groups/1100845919933061/
DC - JAM RECORDS
http://dcjamrecords.com/
MUSIC LIFE RADIO
http://www.musicliferadio.com/
More News from the wonderful ED TURNER about TICKET TO WRITE....... The St Paul, Minnesota PBS affiliate TPT has just picked up the film and will be airing it twice this coming January .... ED actually found out about TPT by accident , but once he did ED immediately contacted his contact guy at the local PBS station, MIKE MCKENZIE, and MIKE said he would follow up and see if he can find out what other stations that may have picked up TICKET TO WRITE --- Hopefully there will be more affiliates...... THE FLOYDIAN DEVICE is responsible for the killer cover of PUNK GLOBE this month and MATT COLEMAN did the coding and page layouts.... SHAWN STEVENSON speaks with THE RED AUNTS about their new release... JANET E. HAMMER finds out all about new PROFESSOR AND THE MADMEN..... WINTER ROSEBUDD gives Punk Parenting 101 advice... SADIE DUARTE interviews handsome actor MICHAEL PARE...... LISA /PUNKrPRINCESS also gets the word from A TRAIN CRIS DELAFE'S spotlight on Latin Bands is with JOSE vocalist with REVENGE from Argentina........... Help Punk Globe Webmaster MATT COLEMAN in his time of need... GINGER COYOTE interviews RIK and CHRISTA COLLINS of THE WOOLLY BANDITS along with SUZI MOON from TURBULENT HEARTS She also gets the facts from RENZO LANCHO FIGUERAS from Spain.... She also reviews the new KRAMPUS book along with reviews from releases from THE CARVELS NYC, .... JAMES CARLSON gives us the best of 2017.... We have the book THE LAST GENTLEMAN SMUGGLER updates..... PUNK OF THE MONTH with ROBERT MUELLER.... DAZED THE FILM just keeps getting attention...FLORA CARBONS talks vintage TV... ASTROSLUT is back.... JIMI LALUMIA tells all about BOWIE 2018..... JAIME PINA reviews the new book about JERRY NOLAN by CURT WEISS....And the Films ANIMAL HOUSE and THE ART OF HORROR... While the books DAZED AND STILL DAZED rule.... LOUISE SWIFT interviews TOWERS OF LONDON reviews MANITOBA, TOWERS OF LONDON and THE ADICTS .... DEREK QUINT gets details about BABY MAGIC IN A BLIZZARD.....IAN SUTHERLAND reviews SYTERIA and TILL DEATH DUE US PART with photography by MARC MCGARRAGHY..... E.S. reviews DR. BOOGIE.... Please do remember you are reading this all in HOT GOSSIP.......
HAPPY BIRTHDAY'S late and early to: ROXANNE GRAVESTONE,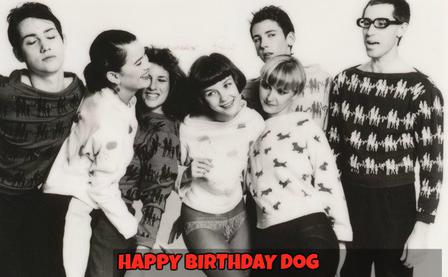 AARON HOUZVICKA, DOG aka DAVE SWAN, MARSHA DEE HUNTER, DARRON HEMANN, MISH HARRINGTON, OLIVIA BARRISH, LAURIE HENDRICKS, STEVE BALDERSON, PATTI RAMELLI, SONJA GENIUS CRAIG, JAMEY HOWELL, ANN MAGNUSON, BARBARA BORIS, RIP TAYLOR, BRADFORD LAMBERT, JOE DALLESANDRO, MYKEL BOARD, LEVI DEXTER, LARRY "LEGS" MCNEIL, RICHARD MANITOBA, SWEET TOMMY, CHINO COBRA, TINA LAMB, JONNY WHITESIDE, RICHARD GATKOWSKI, COUNTRY JOE MCDONALD, JAH WOBBLE, CHRIS KINCH, KATHY VALENTINE, CHRIS STEIN, MASON DENNY, JOHN BINKOV, AMY DOUGLAS, DANIEL RIVAS, LEE JOSEPH, AMANDA FINNERAN, YANA CHU PENKO, GABE GALLEGOS, MARK ETZEL, PHIL GUILBEAU (R.I.P.) , CHRISTIAN BALE, CRAIG HARPER, SQUEAKY BLONDE, MISTRESS FORMIKA, SIA SELLU, JUSTINE SANFORD, CHRIS OSTERGARD, MATT KOWALSKI, BOB BLACKBURN, RYAN STERNER, LIZ ABBOTT, STACIE HARTLEY, DAVID BOWIE (R.I.P.) , ELVIS PRESLEY(R.I.P.), CHRIS SQUIRE, HEIDI BECK, GREG BATLIN, RORY TALMON, JIMMY PAGE, MICHAEL ROTHSTEIN, CHRIS "WHEELIE" WHILSHER, ERIC ERLANDSON, DAWN WIRTH, DAVID SMYTH, SEAN GREAVES, TIM DEVINE, SKIP JOHNSON, DIEGO CAMOS, BEATRICE JONES, RON WHITAKER, VIVE LE ROCK, BECKETT ROYCE, T.T. BEAN, JOEY DOLL, MIKE COSTA, MITCHELL ROTUNNO, IAN BURTON, ERIK IVERSON, DAVE DIAMOND, TIM MARS, CHRIS DEMARCO, FRANK MEYER, CHRIS BLUE, MARY BELLIS R.I.P. , IZZY WHITENER, GABE LOPEZ, ADRIAN CALVAN, VALERIE STADLER, MARTHA DAVIS, ROCKY RHODES, GLORIA DUENAS, MARY CARLYLE, GERBER HEINZ, SIOBHAN DUVALL, ANDY GILL, MATTHEW HOLLOWAY, GET HIP RECORDS, KIERAN ROSSI, AYAKO TANAKA, STEVE JANTZEN, STEPHANY MOORE, DAVID WORTHERS, CHRIS CARSTENS, MICHAEL PIPER, HENRIK EASTMAN, LYDIE RACINE, NED BRYNE, JENNIFER EMILY, DARIA GRIMALDI, ROBIN ROBSON, RICH LEIGH, BRIAN GOBLE R.I.P., MARK HALSEY, GEORGE FARLEY, NINA MILLS, LISA SELOW, STEVEN STANCELL, JEAN LUC GAUDRY, UNSTEADY FREDDY, MARK HALSEY, BRANDY MARIA, FRANCIS MENDOZA, CHELSEA CHEROKEE, KELI RAVEN, DANNY BRADLEY, GREG JACOBS, RIFF STARR, GEOFF BULL, ROXIE TOLARICO, LEESON O' KEEFE, THUNDERBOLT PATTERSON, PAUL MAGGIO, JOHNNY CAMPBELL, PETER ROBERTS, JEZ KEEFE, MELISSA NEAL, TIM BRIGGS, SEAN DOUGHTY, TIM H, FREDDY POMPILLI, SUZY DENNISON, JEFF ZELDMAN, MICHAEL MILLER, JOHN TURNER, CLAUDIO ROLANDO, BRENT JONES, KEVIN MCCABE, ROBERT CRAIG, MIKE BASSARI, VICTORIA SELLERS, VICKIE BERNDT, DAN DUBEMAN, SHELLEY VALENS, GAIL FORCE COCORAN, NOELLE VINE, CHRIS WRIGHT, AMY PETERSON, MARK STOPPOR, LORD DASH, CHRISTIE HIPREN, MATILDA JOON, MIKE CARLSON, GORDON SINCLAIR, LITA MEYERS, RICKY RUSSO, ALAN GIFF, BAMBI BLACKMAYNE, JIM JARMUSCH, JENNA TORRES, REBECCA ROBERSON, TIM BOYLAND, STEFANO TSASSO, JOSH HELLER, ROBERT BAILEY, PAUL MORRIS, CHRIS SERVEL, DANNY BRADLEY, RALPH CARNEY(R.I.P.) ALBERTO SALVO, CHERYL BARKER, SETH RAPPAPORT, TONY CELESTE, ED COLEMAN, JOHNNY NAPIER, SCOTT ROLAF, BLACK PAGE, DENISE BORTNIK, HEATHER REID, HANS BREET, MIKE RAUSS, TONY VOLTAGE, CORY RUIN, MIKE DINGLE, PATRICK SHAY, CHRIS SERRANO, DARRELL SCHUSTER, SEBASTIAN VULVA, SHANE PETERSON, KARL ANDERSON, KURT BARER, BUSTER, STEVE DEPACE, STEVE BOARDNER, ELI REYES, EVE MCCAFFERTY, ANTHONY LUDATO and anyone else who we may have forgotten on this list...
We will end this column with these sage words of advice... YOU HAD BETTER BE CAREFUL ABOUT JUST WHOSE TOES YOU STEP ON TODAY... AS THEY JUST MAY BE ATTACHED TO THE ASS YOU WILL BE KISSING TOMORROW!!!