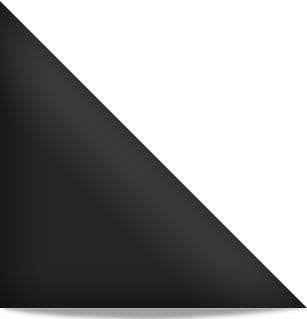 Ginger Coyote spent most of her life in San Francisco, California. Growing up as an "out cast of society' as her passion for Punk Rock Music began... In the beginning days of punk Ginger started Punk Globe Magazine.She quickly became pals with Joe Jackson, Matt Dillon, Mick Jones, Debbie Harry, Bebe Buell, Jello Biafra, Mike Ness, Jim Carroll, and Joey Ramone just to name a few. She is now regarded as the princess of the underground Punk Scene partying it up with the likes of Bebe Buell, Rudolf Martin, Lemmy, Susan Anton, Josie Cotton, Michael Musto, Kathy Peck, Jon Gries, Liv Tyler, Wendy Kaufman, Randy Jones, Joe and Kim Dallesandro, Jackson and Coleman Vrana (Elephant), Cherry Vanilla and Jayne County. She formed, her band, the White Trash Debutantes in the late 80's and has preformed with everyone from Joey Ramone, Ronnie Spector, Lemmy and Debbie Harry in just one show. When the band was invited by Joey Ramone to perform at his "Circus Of The Perverse" show in New York City... She now resides in Hollywood, CA and edits Punk Globe Magazine (I'm sure you've heard of it), and preforms with White Trash Debutantes for occasional shows.
Ginger Coyote:
Ginger Coyote... But sometimes I use Cyndi Lauper and Erica Kane as aliases..
In school you were always the cool kid, right?
Ginger Coyote:
Since my High School was called The Mabuhay Gardens. I would say I was pretty fucking cool... It was my Rock n Roll High School! Some of my class mates included Courtney Love, Roddy Bottum, Thalia Drori, Billy Gould, Meri St. Mary, Sats Beret, East Bay Ray, Kirk Hammett, Jim Carroll, Chester Simpson, Kathy Peck, Steve Linsley, Atom Ellis, Jello Biafra, John Hawkes to name just a few of my alumni.. " All of my life I just didn't fit. But I never gave up and I sure as Fuck did not quit. Some say I'm to much.. But in reality they are NOT enough for ME. Oh can't you see I'm the kinda Woman I'm supposed to be.." Thank you... Storm Large!
Did your life in San Francisco impact the person you are now? How did it help create Ginger Coyote?
Ginger Coyote:
I grew up making some stupid mistakes and also some very smart decisions... Like most everyone else... I attended The Mabuhay Gardens School Of Hard Knocks... One of the brightest things I did was not getting involved real heavily in the drug scene.IE: Needles Randy Hobbs the bass player for Johnny Winter told me that a virgin arm was hard to find... So I always remembered that when others were trying to get me to shoot up drugs..So many people put me down but I am alive..
Ginger Coyote:
The first year it was xeroxed copies.. It had it's charm gossip, spotlights on bands, soap opera's and the people who went to the shows.... Most of all I just wanted to present all the fun and wild abandon that was involved in the punk scene.... The only other punk zine was Search and Destroy and it was way to elitist for my taste... I adored Ruby Ray a staff photographer for Search and Destroy and then girlfriend of Vale the Editor during that era.... I still adore her in 2011.. She is brilliant as a person, friend and a fantastic photographer.. There are so many people whom I met in my early days in punk that I am still close with... Dirk Dirksen who booked the Mabuhay Gardens and On Broadway. He was called the Pope of Punk by the SF press.. He was a person who inspired and encouraged me. Lenore Real Cool Chick and Herb Caen were also people who inspired me..Jim Carroll was an absolute gem! He would talk with me for hours about my dreams and goals... Joey Ramone and Bebe Buell were always encouraging me.. There were so many people who were part of the early days. Kathy Peck, Meri St. Mary, Joey Ramone, Bebe Buell, Nyna Crawford, Carl Campbell, Roseanne and Roy Holmes, Danielle Bardazzi York, Julie Stein, Bob Foltz, Tammy Foltz, Sharon Leong, Dean Thomas, Ike Lubenecki, Olga de Volga, Viva LaRue, Brother Ed, Lady Trash, Dave Dictor, Timm Carney, Tim Armstrong, the late Marian Anderson, Lula Perla, Sonja Craig, Leslie Michel, Vito Paulekas, BB Paulekas, Siobhan Lowe, Nick Traina, Adam P, Daniel de Leon, Marilyn McIntosh, Punk Rock Patty Pierce, Stacy Tuttle, Pauli Gray, Vera Ramone King and Chelsea Rose so many people..
Why did you start Punk Globe?
Ginger Coyote:
Mainly to help promote local bands that were going unnoticed such as No Alternative, The Vktm's, The Tools, Dead Kenndys, Regime, Lady LaRue, Times Five, Mutants, Regime, The Lewd, The Jaws, Crime, The Spectators, Housecoat Project, Rhythm Riot, The Sheets, Sweet Tommy, Helios Creed, Chrome, No Sisters, Siobhan Lowe, Jim Carroll, Leila & The Snakes, Maryann Price, The Offs, The Contractions, VS, Snuky Tate,Rick & Ruby, Mary Monday there were so many to name...
How did you initially start the business aspect of Punk Globe? Loans? Friends?
Ginger Coyote:
Advice from friends as where to get good deals on photo screens, print shops...Lots of friends that wanted to help in any way they could... The bands that Punk Globe supported played benefit shows to help support future issues...... But doing a monthly zine in print even back then took lots of bank.... Talent like SVT, Jim Carroll, Ultra Sheen, Insect Idol (featuring Matthew Asner whom I met through his dad Ed Asner), Dead Kennedys, No Alternative, Vktms were always ready to help... Carl Campbell was a great help with getting the issues out with his shop SF Litho.
Did you have any noteworthy supporters from the start?
Ginger Coyote:
Dirk Dirksen, Ruby Ray, Herb Caen, Bebe Buell, Kathy Peck, Lenore Cautrelle, Sheriff Mike Hennessy, Punk Rock Patty Pierce, Daniell Steel, Dorothy Lyman, Meri St. Mary, Jello Biafra, Joe Jackson and Joey Ramone
Ginger Coyote:
Of course when I was going into debt and feeling very unappreciated...It happens to everyone.. But I would always talk with friends and they would convince me to stick to it.. Because it would bring me respect in the future.. I guess they were all fortune tellers because my tenacity has paid off...
Punk Globe:
When you formed the Debutantes, did Punk Globe have to take the back seat temporarily? How did you balance the two?
Ginger Coyote:
When I first did the band I did them both but the band became to much so I put Punk Globe on hiatus for a few years. The band was very hectic with booking shows, playing shows and doing promotion. It was a 24 /7 job.. I literally got NO rest... But every few months I would put out a new Punk Globe..
Punk Globe:
Did you have any big breaks with the Debutantes? Should you have been the next Debbie Harry?
Ginger Coyote:
We toured Canada The USA , Mexico and Japan.. We have been on numerous TV shows featured in all sorts of books and magazines... Of course it would be nice to have money... But I had and still am having a great time with the band. White Trash Debutantes have played with Faith No More, The Ramones, L7, Blondie, Bebe Buell, The Lunachicks, Rancid, Butt Trumpett, The Offspring, Queens Of The Stoneage, GG Allin, Bebe Buell, Motorhead, Union 16, Los Kung Fu Monkeys, Betty Blowtorch, Blondie, Green Day, Lords Of The Dead just to name a few of the bands.. We were on MTV, Jerry Springer Show, Conan O Brien, Entertainment Tonight, A Current Affair... Much thanks to Tonya Harding and the fabulous the late and much loved Punk Rock Ratty Pierce. White Trash Debutantes are in the movie Tweak City with Giuseppe Andrews.. I am in the movie "American Hardcore" in the DVD version. "The Last Fast Ride" by Lilly Scourtis . It is a film about the late Marian Anderson lead singer of The Insaints... It features Tim Armstrong, Becky Wreck, Dexter Holland, Daniel de Leon, Danielle Bernal, Henry Rollins, Frankie Loyal, Greg Langston and many others... I am also in the documentary "Bloodied But Unbowed" by Susanne Tabata.. The film features people like Jello Biafra, Keith Morris, Sub Humans, Pointed Sticks, Henry Rollins, DOA, Zippy Pinhead, Gerry Jenn Wilson and various other West Coast Legends.. I have side done musical projects with Jayne County, Cherry Vanilla, Josie Cotton.. So it all has been good..
Ginger Coyote:
Because doing things online cuts cost so much and I think gets more readers.... Screening photographs is so expensive and the cost of printing is so high... With doing it online it makes it so much easier.. It is free online so basically anyone with a computer through out the World has access to it. It eliminates any issues with finding good distribution But it is still work and I think everyone needs to pay salute to all the writers Lisa Booth, Gus Bernadicou, Jayne County, De Fen, Tyler Vile, Rotten, Arika Kaosa, Marc Floyd, Siobhan "Shamama" Lowe, Gerry Jenn Wilson, Michael Liberty, Michael Rys, Ms. Ligaya, Sharla Cartner, Phyllis Stein, Rebecca G. Wilson, Pauli Gray, Lisa Karlene Bardes, Danielle Bardazzi York, Kook Teflon, Bebe Buell, Stacy Tuttle, Josie Cotton, Pauley Perrette, Karla McLeod, Kathy Peck, Amy Carlson, Jim Lucio,, Melissa Lafkiss, Cassie Patterson, Amy Talaska, Dod Morrison, Margaret Cho, James G. Carlson, Madame Kymara, Dark Diva, Pamela Torres, Ban Taser, Jaws The Cabbie, Carl Mackie, Milo Rock, Julie Stein, English Martin,Susan Anton, Michael Musto, Ima Gutenbed and all the others who have submitted in the past... A big heads up to Marc Floyd aka The Floydian Device for the stunning covers each month and most importantly Sharla Cartner our webmistress... she works the hardest of us all. This year has not been a great year for her with an accident and being ill quite often...Of course our supporters such as Brian Kroll, My Son the Bum, Dan Sauter, Music Life Radio, Kymara Gallery, Saustex Media, DC Jam Records, Paul Draper, Black Water Books, John G. Rees. Kimberly Kurland, DD Thornton , Deaconlight Error FM Radio, 22nd Century, Asparagus Print Shop, Cody Liggett, H.E.A.R., Kathy Peck and anyone else who has thrown us support during the years. Thank you all so much...
Ginger Coyote:
Yes, in my last year of doing a printed version of Punk Globe we did 25,000 issues a month.. Now we are getting 25 Million Hits a month! LOL!!
Punk Globe:
Your life could be the considered survival of one big obstacle, what have been some obstacles you have had to overcome?
Ginger Coyote:
I think everyone has the same obstacles in life.. It is taking the deck of cards you were given at birth and playing them to the best of your ability.... Lenore Real Cool Chick once told me when I was worrying about something that I should stop and think about what I was worrying about 6 months ago.. I made it through that and if I really wanted to worry I could go back a few years and think what it was that I was worrying about me then. In essence it all comes out in the wash.. Very wise words..
Punk Globe:
How did that shape you?
Ginger Coyote:
To be tough but yet have compassion... Strong but yet loving and caring! Not to be a dumb fuck!
Punk Globe:
You were in a band with Cherry Vanilla, Jayne County, and Holly Woodlawn; any plans to put out a full album?
Ginger Coyote:
It would be nice to do a full length with Four On The Floor.. That is the name that Jayne came up for the band... I love Cherry, Jayne and Holly! But I kind of doubt it... But who knows what could happen... Is there any labels interested in releasing our work? Contact me at
ginger@punkglobe.com
Ginger Coyote:
Yes I was a Maneater in the video "Maneaters On Motorbikes" it is the title track from Hershell Gordon Lewis's movie "She Devils On Wheels" .. It was great fun to do... I got alot of exposure with that video.. Josie is a dear friend. She recently sang "Johnny Are You Queer" with The White Trash Debutantes at The Redwood Bar& Grill in downtown Los Angeles with Death On The Radio with Mary Powers who was on American Idol and Phantom Ratio with Brad Davidson formerly of The Wipers..
Punk Globe:
What are you currently groovin' to?
Ginger Coyote:
Amy Winehouse, Jim Carroll, Joe Jackson, Clash, Ramones, UK Subs, The Duel, Nipple Erector (with Shanne Bradley,and Shane McGowan), Jayne County, Ramones, DOA, Distillers, Lunachicks
Punk Globe:
Any new plans for Punk Globe?
Ginger Coyote:
August was Punk Globe's Birthday month... We have had a bunch of great interviews, articles, poetry, art and reviews in every Punk Globe We plan on doing the same for the years to come... If Betty White is willing!
Ginger Coyote:
White Trash Debutantes will be playing a Halloween Show at The Blue Star located at 2200 East 15th Street in Downtown Los Angeles, CA 90021.. It is on Friday October 28th It will be an 18+ show So I hope you all can come.. It will be the Halloween Debutante Ball to be at Motherfuckers! Who knows who may show up... Kathy Griffin, Lisa Lampanelli, Margaret Cho (she is an ex White Trash Debutante- you do know) , Josie Cotton, Pauley Perrette, Zac Efron, Ricky Martin, Justin Bieber, Laura Linney, Tim Armstrong, Wendy Kaufman, Randy Jones, Kim Dallesandro, Mike Dirnt ,Elephant, Joe Dallesandro, Kyle Noble, Hunter Parrish, Alexander Gould ( Shane Botwin My Love Hog From Weeds), Bebe Buell or Liv Tyler??? Some of the Big Brother alumni James Zinkand, Lydia Rose, Daniele Donato, Mike Dutz the names are endless...
Punk Globe:
Is there a Ginger-ism you could bless the readers of Punk Globe with?
Ginger Coyote:
You Had Better Watch Just Whose Toe's You Are Stepping On To Get To The Top .... Because They May Be Attached To The Ass You Will Be Kissing..... On Your Way Down!! Think YOU have what it takes to be in the next issue of Punk Globe? Email me at gus@punkglobe.com to discuss interviews and reviews.