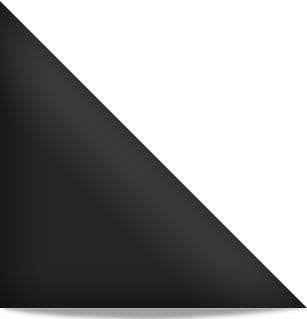 Genya Ravan is the woman behind the scenes. Between Lou Reed and Ian Hunter she has worked with everyone (Ronnie Spector, Dead Boys, ETC.)… She was in the first all-female band, and attempted to change pop-culture as a whole. Showing the big guns she could do it, she is now as fierce as ever kicking more ass than her contemporaries ever could dream of.
Punk Globe:
Genya, could you give the readers some background on yourself?
Genya Ravan:
Genya aka Goldie had the first all-female band Goldie and The Gingerbreads, signed to a major label. Atlantic Records, we played our own instruments, we were a groundbreaking group and made a splash in the U.K. with our 1965 hit single, "Can't You Hear My Heart Beat?" we toured with of the Rolling Stones, the Kinks, and the Yardbirds. Went on to Ten Wheel Drive, in the 70's worked with all the major acts of the time...from Sly and the Family Stone to Three Dog Night to Janis Joplin to Chambers Bros. Inducted into the Hall of Fame museum last fall… Becoming the best Rock producer. Now is DJing for Sirius/XM Radio with Little Stevens Underground Garage; also, recording a CD a year.
Punk Globe:
In a time where you 'had to be male,' do you think it was luck that you got to be where you did, or was it solely talent?
Genya Ravan:
We had to work twice as hard, which made us twice better than most male bands.
Genya Ravan:
Honestly don't know about that... They probably didn't feel too good about me walking out.
Punk Globe:
Looking back what group, The Gingerbread or Ten Wheel Drive, do you feel represented your early years in music best? …Or do you think the two bands should the progression of your style?
Genya Ravan:
Goldie and the Gingerbreads was my very first and then I grew out of that and then Ten Wheel Drive helped me become who I am today. In music if you don't grow, you get left behind....
Punk Globe:
Then you played the role as "producer," for your first time on Cryer & Ford's record. How did it come that about?
Genya Ravan:
Cryer and Ford were signed by RCA, they were great writers, but were very folky and RCA records wanted to rock-a-fy them, so who better (they thought) then the female rocker out there...it was after Urban Desire, so they knew I rocked....
Punk Globe:
Did you become a producer for personal reasons, like wanting to be in control, or did it happen for fun?
Genya Ravan:
I got tired of being fucked over by male producers, male seducers I should say, and I thought after all this time I could do my own choosing of songs, musicians studios and engineers, I knew more than most of me by then.
Genya Ravan:
No fighting at all...I was the one making all the moves.
Punk Globe:
That record features a lot of 'guest musicians' like Louie Lepore (Cherry Vanilla Band) and Billy Rath (the Heartbreakers, Street Pirates), was it intentional to have such a wide cast?
Genya Ravan:
I needed to take Ronnie out of the 'oldies' bag, so I thought if I put punk rockers from the downtown scene… With that unmistakable voice of hers, the contrast would be great, and I was right, it's still the best record she ever made, as far a LP.
Punk Globe:
In her new book, Cherry Vanilla mentions that you were supposed to produce her debut album. Did you guys ever talk about that? Any plans in the future to work with her?
Genya Ravan:
I have not talked to Cherry for a long time, yes at one point we did talk about it, but we kind of split roads somewhere down the line....
Punk Globe:
You also produced the Dead Boys, was that a drastic turn in your genre or was it even a challenge?
Genya Ravan:
Not drastic at all, I was a rocker from way back, attitude was very comfortable and extremely familiar to me. I also was the perfect producer for them. And everyone knew it. I understood their music and I understood them. I was also a singer which helped work out their songs.
Punk Globe:
Besides that, you've also produced your albums including "Urban Desire…" What is the song "Jerry's Pigeons" about?
Genya Ravan:
Jerry was a guy who had a pigeon coop on my roof. Homing pigeons, this was on Rivington Street lower east side of Manhattan, that's where I was brought up. So yes, it's about Jerry.
Punk Globe:
Recently you have been working on new projects and released a book. What's the scoop on the book?
Genya Ravan:
'Lollipop Lounge' it's about my life, hopefully the book will become a film. I want Juliet Lewis to play me.
Genya Ravan:
Yes, the fabulous friends, Lenny Kaye, Elliott Randall, Nile Rogers, Ian McLagan, Felix Cavaliere sang with me on one track, and my fabulous band....
Punk Globe:
A dynamically consist record, do you think it's your best album to date?
Genya Ravan:
Hard to say, let me just say that every album feels like it's the best one...like now I'm in doing another CD and I'm writing a lot more than I did before so it feels personal and feels great don't really have a title yet, thinking about calling it 'Bad Bad Girl.'…
Punk Globe:
Have you thought that all your albums, as time progressed, represented you in a better way than the previous had?
Genya Ravan:
Good questions here, baby, YES is the answer.
Punk Globe:
As they further represent you do they become materialistically a better album?
Genya Ravan:
YES TO THAT QUESTION...ESPECIALLY SINCE I HAVE THE FULL CONTROL...NOW THERE IS NO ONE TO BLAME... LOL
Punk Globe:
Looking back is there any album you would have done differently?
Genya Ravan:
Ah, well I don't study them that hard, I can't think about yesterday, too busy thinking bout 'next…'
Genya Ravan:
Little Steven picked it as the best song in the world; he loved the way it came out!
Punk Globe:
How do you feel being nominated for such an award?
Genya Ravan:
Well, it's not an award, it's an honor…
Punk Globe:
What can we expect next from Genya Ravan (new CD, Box-Set?)
Genya Ravan:
Lots of kick ass music, lots of down home rock...and very personal since I am writing songs with my book Lollipop Lounge in mind for the score of the film.
Punk Globe:
Thanks so much for the time Ms. R, what advice would you give the hopeful musicians and readers out there?
Genya Ravan:
Keep on playing, even if you feel you're not gonna make the ' big time' jam with other musicians that's the only way you will learn, work with other musicians live......Jam Jam Jam!!!!! The only way to get better is by playing with better musicians.....Jam