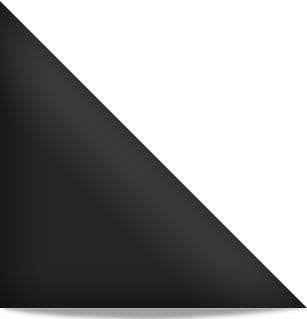 Evil Presly of The Independents is one of the most intense people I've ever interviewed. Hard working, funny, and humble, he's one of those guys who I admire immensely more after reading about and talking to. Long live The Independents!
EVIL PRESLY:
My Name is Evil Presly and I sing for the band The Independents. Here is a quick refresher course: The Independents, formed in early 1992 by Evil Presly and Willy B, started with one goal; play the music they want to play- when, where, and how they want to play it.
Music that refuses to be confined to a single genre, with influences like Conway Twitty, Iron Maiden, the Ramones, Beach Boys, Etta James, and The Specials. Their love of horror and sci-fi runs screaming through Evil's lyrics and shrieks with every lick of Willy B's guitar.
Rough demos had already yielded a good coast to coast following for the guys when Evil met and befriended bass player for the legendary Ramones, CJ Ramone. CJ got The Independents on a few opening dates of the Ramones' 'Acid Eaters' tour. While driving to their first show with The Independents, Joey Ramone listened to some of those demos, given to him by CJ. Upon arrival at the venue, Joey demanded that CJ introduce him to the band, and after the tour made an offer the guys could not refuse- he told them he wanted to manage the band; which he did from 1995 until his passing in 2001.
The Independents are well known for touring up to ten months a year, as main support for bands such as the Ramones, Misfits, Rancid, Blondie, Cheap Trick(etc) as well as headlining their own tours. The Independents have also played many festivals; including the Warped Tour, South by Southwest, CMJ, and the Punk & Disorderly Festival in Berlin, and at countless sci-fi/horror and tattoo conventions. Their hard touring schedule only leaves these ghouls, who put the 'fun' back in funeral, wanting to destroy more!
The Independents released their first album 'In For The Kill' in 1995 (Rock Duster Records). It was followed by the 'Stalker' EP CD and 10" picture disc (Elevator Music 1996). The self-titled, 'The Independents' EP, was released on the Hellcat/Epitaph label in 1998. 'The Unholy Living Dead' EP, produced by the legendary Daniel Rey and Joey Ramone, was released in 1999. 'Back From The Grave', which was also produced by the diabolical duo of Rey and Ramone, was released in 2001 (Suki Records) shortly before Joey's untimely passing, followed by the limited edition 'Back From The Grave' picture disc (Jump Up Records 2002). 'Live From Murder Beach', The Independents first live album was released in 2003. Fast Music released the 'Full Moon Arise' EP in 2004. The Independents best selling record to date, 'Eternal Bond', dropped in 2005, followed by 'The Early Years 1993-97 Demos(2007). 'Do It Again' came out on Suki records in October 2008.
The Independents are currently working on their much anticipated new full length record- tentatively titled " In To The Light". They have also teamed up with Zero Youth Records for a limited edition colored vinyl re-release of "Eternal Bond" that will drop in early 2012.
Many of The Independents' songs have been featured on movie soundtracks ('Hardcore Logo', 'Babydoll', 'Anal Paprika'), to include Troma films. They have also appeared in the mystery horror spoof 'Final Rinse' and the indie film 'Undead on Arrival'. The Independents have been included on countless compilations, as well: 'Misfits of Ska' with Less than Jake and Sublime, 'RAMONES THE FAMILY TREE' with members of the Ramones, Lux Interior, and Lemmy- and more. 'Hymns from the House of Horror 2010'- the latest compilation release- has been downloaded more than 20,000 times in the past three months alone!
For a full list of releases, please check out the discography:
http://www.myspace.com/theindependents
http://www.facebook.com/pages/The-Independents/19761666483
http://www.reverbnation.com/theindependents
http://horror-punks.com/profile/TheIndependents
EVIL PRESLY:
We have always had ska songs on every album, even the last full length we put out, "Do It Again." We love ska and it's a heavy influence on us. We do not start out with any song saying this is going to be a ska song or a metal song, etc. We just start writing and whatever comes out, comes out. We believe the songs come out the way they are meant to be. We don't give a shit about making a song a certain style to please others. We are all about the song being a great song.
Punk Globe:
Ginger was telling me that the late great Joey Ramone was a real champion of smaller bands like you guys, The White Trash Debutantes, and Furious George. He even managed you guys and co-produced "Back from the Grave," like you said. Can you elaborate on your relationship with him?
EVIL PRESLY:
He was a great guy and one of my best friends. I called him 'pop' and he called me 'son'. We hung out so much everyone started to believe it. He even introduced me to people as such for a laugh. He really was a mentor to the band and myself. He took us under his wing and showed us the ropes. He really tried to teach us from all the mistakes he had made and tried his best to make us the best band we could be. He was tough on us sometimes but he was always right! He didn't waste time on bullshit. He was honest and to the point. He also took us in as his back up band on some songs he recorded for Warner Brothers like " Secret Agent Man". That is such a great version that has still not seen the light of day.
Punk Globe:
I wouldn't have heard of you guys if an old friend hadn't burned me a copy of "Back From the Grave," so I'm curious as to what you think of burning Cd's and file sharing.
EVIL PRESLY:
It hurts and it helps. We are not making the money we used to make off CD and record sales from the stores but we are still steadily selling the Cd's and records at our shows. As long as people are digging it and coming out to the shows, then it's cool. We have to tour a lot to make those sales, but that is just how it is.
EVIL PRESLY:
I grew up loving the original Misfits and Samhain and the first few Danzig records. He was a huge influence on me with his lyrics and music, and of course his voice. I've always been into Elvis, Jim Morrison, Glen Danzig, Roy Orbison, etc. I have been in the same room and have had good friends in bands with him but chose not to be introduced to him. Sometimes it's better not to meet some one you looked up to.
Punk Globe:
Who are some up and coming bands that you think deserve some recognition? Would you like to do anything similar for them to what Joey Ramone did for you?
EVIL PRESLY:
Man there is so Many! Most the ones I love have been around for awhile but never have had the exposure they should have. Just to name a few .. Brunt Of It, Vagora, Nick Flaggstar and his mangy dogs I could go on and on. I know I will catch shit by not naming some ha ha such is life.
EVIL PRESLY:
You know, we did some Warp tour dates with them years ago but not on the same stage. I have always been a big fan of TSOL. I really dig the record "Change Today" with Joe Wood and all the stuff with Jack Grisham. Jack is a really great guy and has such an awesome voice as well. We were set to tour with his other band Joy Killer back in the 90s but they ended up breaking up. I was really looking forward to that one.
Punk Globe:
Speaking of shows, Ginger told me that you guys met up randomly at a show in Canada and were trying to talk over most of Pantychrist's set. What was that night like?
EVIL PRESLY:
It's funny, Ginger and I always seem to run into each other out of the blue in the most off-the-wall cities years apart. Hmm...from what I remember, we had Pantychrist on tour with us for about 6 shows. This show was in Hamilton, ON I think? Anyway, Ginger flew in to host a parade or some shit early the next morning in Toronto. We just basically drank the bar out of booze, talked shit, got rowdy and laughed our asses off. It was a fun night. I know Ginger had to hate the next morning hangover.
EVIL PRESLY:
We didn't find out about them til over 10 years into our career. We have never had any problems. We are both so different from each other that I think people can tell which is which with ease.
Punk Globe:
Are there any plans for a tour in the near future? I know you've got shows listed for late March/early April. Are you excited for those?
EVIL PRESLY:
We are always on tour! We are usually on the road these days 6 months a year. Used to be 9 months but after 20 years we are slowing down a bit. We should be back on the west coast in the fall with a new record by then, I hope.
EVIL PRESLY:
We just re-released our best selling record "Eternal Bond" on a limited edition colored vinyl through Zero Youth Records. It's clear red and only 250 printed. You can pick those up through us at the shows or Interpunk.com, and of course, Zero Youth records.
EVIL PRESLY:
It's really fucking flattering! I used to be that kid paying all my money for those Misfits singles, now to have people doing that for ours is mind blowing. When I looked up some of the early records and see where they are going for $100, it's just nuts. We have people come to our shows who bust out their merch for us to sign and they have more Independents stuff than I have!
Punk Globe:
Thanks for the interview, Evil! Hope to see you in Baltimore or DC if you tour soon. Any final words of wisdom for Punk Globe readers?
EVIL PRESLY:
Just be yourself and make sure your happy. Don't settle for shit!