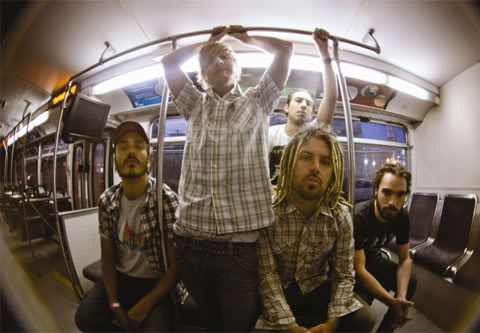 Lisa Booth: How do you think the fans from your Original Bands have taken this news of the new band? Has it been a good response?

Empyr: Actually we didn't know what to expect from our original bands's fans. A lot of them were very happy about Empyr's creation, a few disappointed. What we found out quite quickly is that the audience, there at our first shows was composed by maybe 30% of fans we already knew and the rest where new people. Empyr fans, not Pleymo's, Kyo's neither Vegastar's or Watcha's. It was a good news for us. Not that we didn't want to see our old fans but we expected change with Empyr. This was the first signal of this change.

Lisa Booth: What are your former bands current Plans & Projects?

Empyr: Well Kyo is going to make another record at some point. We don't know when yet. Pleymo is in a sort of break. More or less definitive. But as the band stopped for other reasons that relationship's trouble nothing is impossible. Vegastar is still touring with another drummer. Watcha is touring as well. Fred is doing the best he can to be present to every of each band's shows. What is sure is that for each one of us, Empyr is the main project now. And we are looking forward to record a new album which is going to be soon.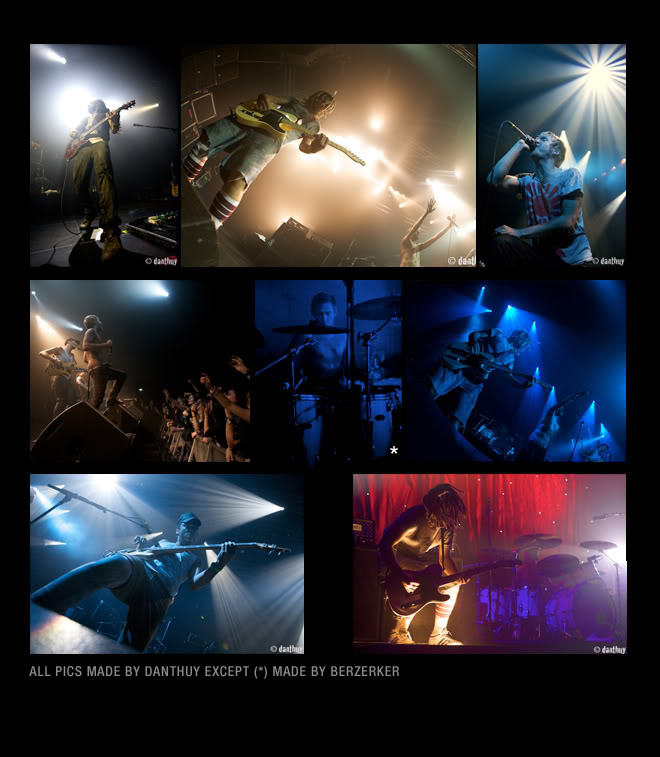 Lisa Booth: Was it easy to Blend all the different energies to create this new album from four different other bands sounds?

Empyr: I must say it was quite natural yes. We wrote forbidden song the first time we rehearsed together! We don't feel The Peaceful Riot is a mix of our original bands. It's just the result of each musician's frustrations in his previous band. So it is more about what was missing in our previous bands. We were friends for a long time. It helps too...

Lisa Booth: Some famous bands choose to use side projects for a bit of fun, returning to their public using new sounds, will we see more of Empyr in the future, or is this a one off?
Empyr: We signed for three records at Sony's. I hope there will be more. But we already are working on the next one while touring.

Lisa Booth: How are you and the fans enjoying the tour? will there be more European dates?

Empyr: It is great to experience again the pleasure to redo your first gigs! We just feel like when we were 18 years old. The fans are great. Older, more about the music than anything else. And still some kids jumping around. What could we expect more than that!! Hope we'll be touring more in Europe and everywhere we can but we want to make a new record as soon as possible too so... if a 75 shows world tour was booked now, well, we'd do it for sure!

Lisa Booth: When Green Day made it big in the UK in 05, Mike Dirnt said... "When a UK band hits the USA they say they have really made it... When a USA band hits The UK, They say they've really fucking made it." There aren't that many French bands to hit the UK, and USA, Thats a huge success for you.. Does it make you think your really Awesome & you Really Have Fucking made it?

Empyr: Well I didn't get the news saying that Empyr was hitting the UK neither US. Maybe my cellphone was dead on this day... But as soon as I get the message, I'll definitly get drunk and scream everywhere I can "Fuck! We really fucking made it!!!"