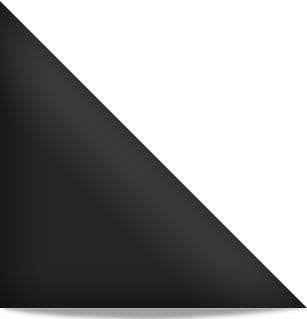 In the Chinese zodiac, the dragon is a symbol of strength and harmony. Not surprisingly the two leaders of Year of the Dragon, Roderick "Rodcore" Palmer, and Walter Adam Kibby, II AKA Dirty Walt, were born within days of each other under that sign. Rodcore, has had various starts and stops with different incarnations of YOTD in the past between stints with other LA based bands, but it was not until Dirty Walt left the band that he co-founded and co-led for over twenty-five years, Ska-Punk-Funk legends Fishbone along with fellow former Fishbone solider guitarist Spacey T, that the seeds of the current YOTD were planted.
DIRTY WALT :
Well I am the one and only Dog King of the Freaks, Reppin' Year of the Dragon and OG from Fishbone.
Punk Globe:
What made you and Rodcore decide to leave Fishbone and form your own band?
DIRTY WALT :
I left the band Fishbone in 03, because of Anger and Bizzness reasons, and YOTD was born!!
Punk Globe:
What opportunities do you feel like you have musically in Year of the Dragon that you might not have had in Fishbone?
DIRTY WALT :
It's just easy to work with YOTD than the Bone, Less headaches and pain!!
DIRTY WALT :
Oh Yeah, Fo Sho!!
Punk Globe:
What's been the hardest part of keeping Year of the Dragon afloat all these years? What gives you the staying power to keep going?
DIRTY WALT :
The hard part about it is money and time to do it, but I believe in this band, and if I believe, I'll do it till the wheels fall off!! For the love of what I'm doing keeps me going.
DIRTY WALT :
We ran into Uncle Greg after YOTD left the IBCT, to work on new material, and we fit like a glove.
Punk Globe:
Will Greg be producing your new full-length like he did with the EP?
DIRTY WALT :
Only if he has the time, he's a bizzy man, I hope so.
DIRTY WALT :
I say Yes!! Alive and Raw!! The YOTD Way!!
Punk Globe:
Any dates opening for Bad Religion or Circle Jerks coming up?
DIRTY WALT :
I Wish, that would be nice.
Punk Globe:
You've released solo albums, do you plan on doing that again someday or does YOTD satisfy your creative itch?
DIRTY WALT :
Right now I'm focused on YOTD, I'm aways working on my solo stuff in my off time, when I feel Funky!!
DIRTY WALT :
I'm most excited to be Alive!! In this Year of the Dragon 2012!! Five Fingers of Def!! More to come!!
Punk Globe:
Thanks for the interview, Walt. Hopefully the world doesn't end in December so we can meet one day. Any last words of wisdom?
DIRTY WALT :
We will be here, and we will meet, and Smoke Weed Everyday!! DW!!
Punk Globe would like to thank Dirty Walt for the interview....